Introducing
Get To Know… INDIGOS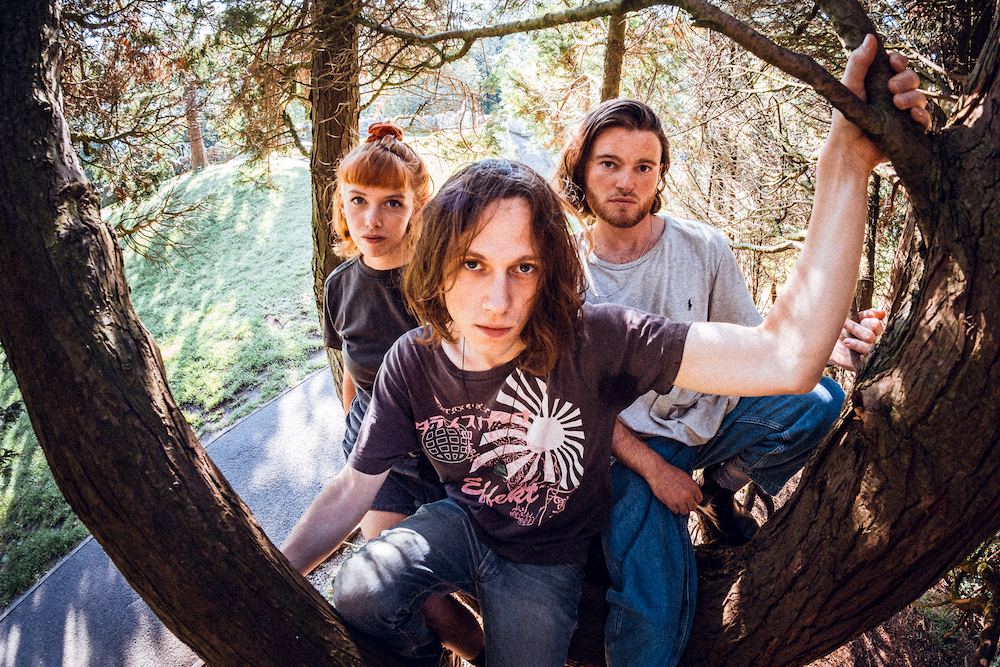 With their debut EP out now, meet Bristol's latest exciting newcomers.
Hello and welcome to DIY's introducing feature, Get To Know… getting you a little bit closer to the buzziest new acts that have been catching our eye as of late, and working out what makes them tick.
Recently we've met East London lo-fi artist Leyma, weirdo-pop newbie Alien Tango, Manchester's Meadow Meadow, post-punk's shiniest new star Fat Trout Trailer Park, and now we're introducing you to Bristol's INDIGOS!
Sharing their self-titled debut EP today, the four-track was produced by Ben Johnson and IDLES guitarist Lee Kiernan. Speaking on the EP, the trio explain, "our lyrics very often grow out of streams of consciousness as we bounce off each other's ideas. We usually don't know what a song is even about until it's very nearly finished. Rather than trying to force a song into a preconceived 'box', we feel that creativity thrives on letting go of attachment to the end result, leaving the song to take on a form of its own, guiding the next steps we take, and essentially writing itself. Each song is as much a mystery to us as it is to anyone else, and that's the way we like it."
We sent them over some qs to get to know them a bit better!
Describe your music to us in the form of a Tinder bio.
Tall, dark, mysterious and socially inept.
What's your earliest musical memory?
Soph: As a kid, when I tagged along to the pub with my Dad, I would play the Zephyr Song on the jukebox on repeat and everyone there would get annoyed.
Jack C: Endless hours playing Tony Hawk's Pro Skater introduced me to a varied selection of rock, hip-hop and punk. It also introduced me to wasting my childhood playing videogames.
Jack H: I started learning violin when I was 4 so all my earliest memories are high pitched, scratchy and annoying. The first real gig I went to was Fat White Family and they blew me away.
Who were some artists that inspired you when you were just starting out (and why)?
Soph: I guess when we were starting out we were too purist. Smashing Pumpkins, Pixies, Nirvana, you know the drill. Nowadays we happily explore all genres and are much more influenced by pop, hip-hop and IDM.
JC: We all love The Brian Jonestown Massacre but are all inspired by quite different artists individually. I'm obsessed with Kendrick Lamar, and Soph rinses Aurora. JH likes some heavier stuff like The Guru Guru...
You're from Bristol! What do you think of the music scene there at the moment?
JH: Bristol is so varied, it can seem confusing at first because of that, but once you understand which venues and promoters book which types of bands and where you want to go, it's amazing. At the moment we're just hoping all the venues can survive lockdown and open up soon. It's places like The Louisiana and The Old England which keep Bristol going. I think Bristol artists are less confined by genre than elsewhere in the UK, bands like SCALPING or Cruelty show that there's a real desire to do something new in Bristol. As an artist working here it feels really freeing, like you can do whatever you want to and there will be a place for you and people will be interested.
Are there any other artists breaking through at the same time that you take inspiration from?
JH: So many! We are massive fans of Leeches and wych elm for songwriting and live shows. Obviously IDLES have been a massive inspiration for pretty much every Bristol artist at the moment. Other than that we've definitely been inspired to write some more energetic songs from playing with Brighton folks Beach Riot, and supporting Cherry Glazerr was amazing too, the vibe onstage was electric!
Who would be your dream collaborator?
Soph: Aurora's one of my fave artists at the moment, she's just so emotive it's hard to hold back the tears any time I've seen her live! A remix by Grimes would also be so sick, the new album is excellent, and just imagine rolling up to the studio in one of Elon's space cars
JC: Berlin-era David Bowie and Iggy Pop. I bet they could show me a thing or two... maybe a thing or two too many.
JH: I would love to write the music for a film, I remember watching Her and then seeing that Arcade Fire did all the music and thinking that would be so much fun. So maybe collaborating with a film director on something dark and gritty.
Musically or otherwise, what are you most looking forward to this year?
Soph: Getting back to the studio! During lockdown our producer has been busy building a beautiful new studio so we're pretty buzzing to get in there and start on the next release.
JH: We had some really cool shows lined up this year so we were really sad that they were cancelled, but it's been a really good opportunity to get ahead with writing while we're not playing.
If people could take away one thing from your music, what would it be?
Soph: Step outside yourself and observe your flesh machine. The universe is benevolent and you are god... maybe that's 3 things. Oh well it's all one thing anyway...
JC: If you don't wanna get too mystical about it then we'd say - we'd like people to know that they're not the only ones feeling a little bit lost in this world, we too do not know what the fuck is going on.
More like this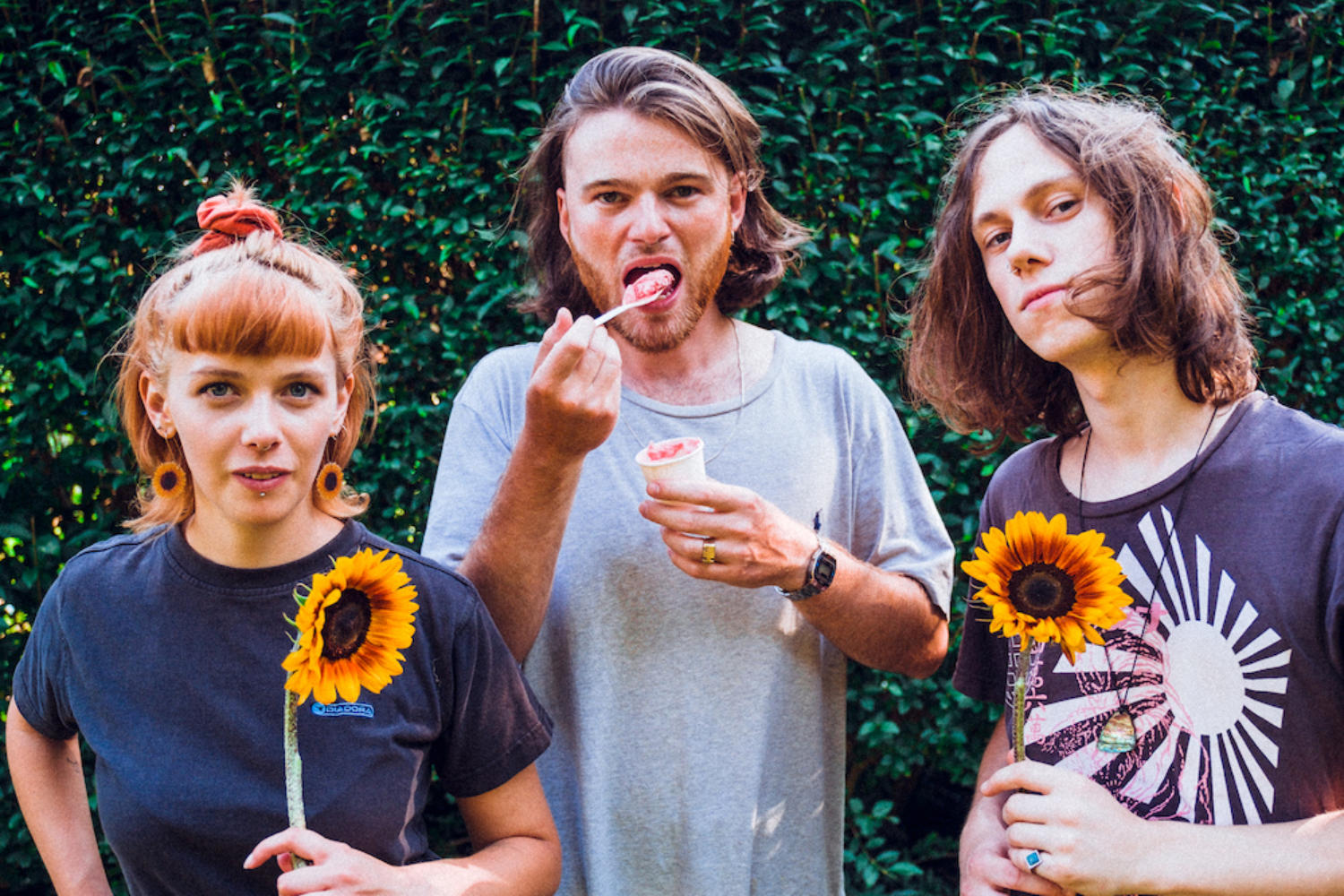 It's the opening track of their new self-titled EP.