Album Review
The Nude Party - Midnight Manor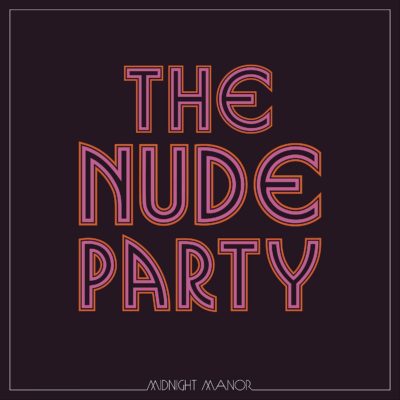 Dripping with exuberant charm.
Label: New West
Released: 2nd October 2020
Long-haired, cowboy-shirted and with a chosen moniker that suggested they probably weren't gunning to be the new Jonas Brothers, The Nude Party's self-titled 2018 debut arrived in a fug of Velvets-meets-Stones wild charm, cribbed from an era soaked in free-spirited hedonism. So it's to the Catskills sextet's credit that, on follow-up 'Midnight Manor', the jangling riffs and bar-room keys are still present but there are some altogether prettier moments jostling for prime position too. Best is the warm Todd Rundgren charm of recent single 'Shine Your Light', while 'Things Fall Apart' is a lilting, lovelorn '50s swooner. Yet, if there's a gaping hole in the garage rock crossover spectrum since Burger Records so disappointingly showed its true colours, then fear not because the more spirited tracks of 'Midnight Manor' are better than pretty much anything they've released in years anyway. From the raucous opening romp of 'Lonely Heather' through the swaggering jam of 'Cure Is You' to cheeky, industry-baiting closer 'Nashville Record Co.', 'Midnight Manor' is dripping with exuberant charm; The Nude Party might throw back to the past, but there's clearly some very present ambition here too.
More like this