Album Review
Will Joseph Cook - Something To Feel Good About
3 Stars
We get the feeling he's not quite done yet.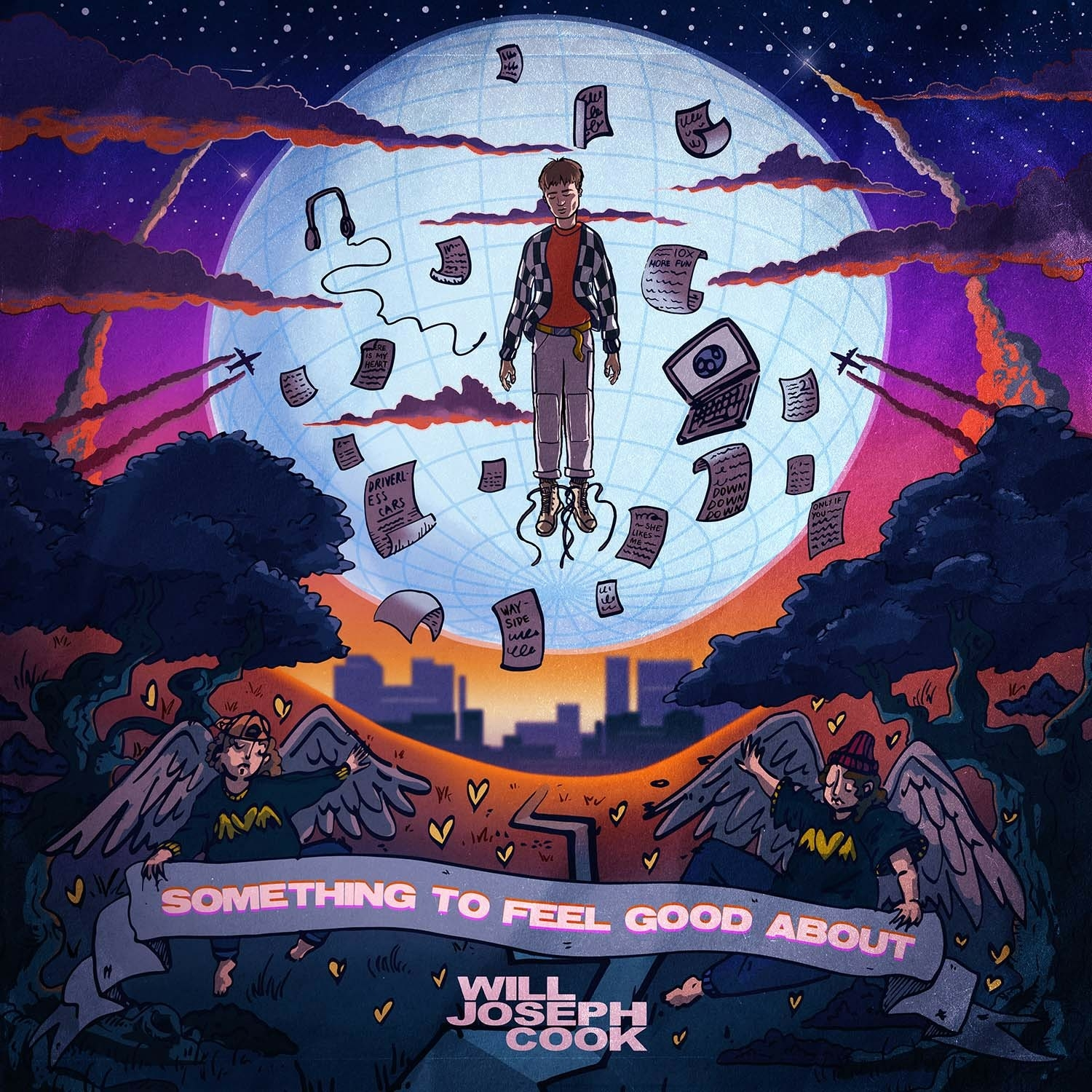 Three years on since debut 'Sweet Dreamer' cemented him as many a teenager's summer soundtrack, Will Joseph Cook is back with 'Something To Feel Good About', a record that finds the now-grown-up Will trying to figure shit out. Penned after a difficult few months, here Will uncovers conflicting feelings, with tracks like the punchy 'Driverless Cars' and the delicate '21' showing him struggling to find his place in turbulent times, the latter seeing him question what he's doing with the lyrics:"I don't know anyone who's 21 and knows how to feel." But, though Will still might be figuring some stuff out, he still knows exactly how to make an irresistible indie-pop bop. With his visual lyrics and penchant for extremely catchy melodies, opener 'Be Around Me' has already become a TikTok viral hit, and sunshine soaked '10X MORE FUN' and penultimate track 'Where Is My Heart?' are particular earworms, bound to get the viral treatment soon. A fun-packed thought-provoking 12 tracks, Will has definitely grown up since his debut, but we get the feeling he's not quite done yet.
As featured in the November 2020 issue of DIY, out now. Scroll down to get your copy.
More like this