EP Review
Blackaby - Everything's Delicious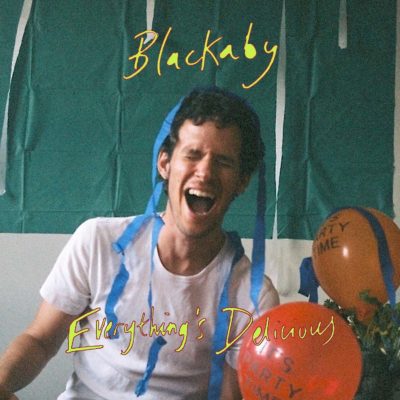 There's a subtle wit to his songwriting.
Label: Hand in Hive
Released: 16th April 2021
As was the case with last year's debut EP, 'What's on the TV?', there's something innately counterintuitive about this follow-up five-tracker from William Blackaby; the songs comprising it were written over a period of recovery from an injury that left him with close to total memory loss, and yet the terror that must have enveloped him feels a long way from the sonic landscape he presents on 'Everything's Delicious', which is uniformly laid-back, all woozy melodies and floaty vocals. Throughout, the Londoner zeroes in on the little things; hazy memories of childhood kick-arounds on 'Sweet Lemonade', or the banal minutiae of letting the days slip by on single 'Warm and Sweet' ("Homes Under the Hammer on TV / midday, and I have not done anything"). There's a subtle wit to Blackaby's songwriting that's in evidence throughout, accentuated by the fact that he delivers his words breezily, almost to the point of being matter-of-fact. Musically, meanwhile, 'Everything's Delicious' finds room for a couple of panoramic guitar solos on 'Warm and Sweet' and 'No Long Grass', in the middle of what it is otherwise a pretty sedate pop affair; only the stripped-back, barely-there closer 'Lee' diverges from the tried-and-true formula of chirpy guitar and soft, rolling percussion.

Get your copy of the latest issue
More like this