News
We Are Scientists announce 2021 UK tour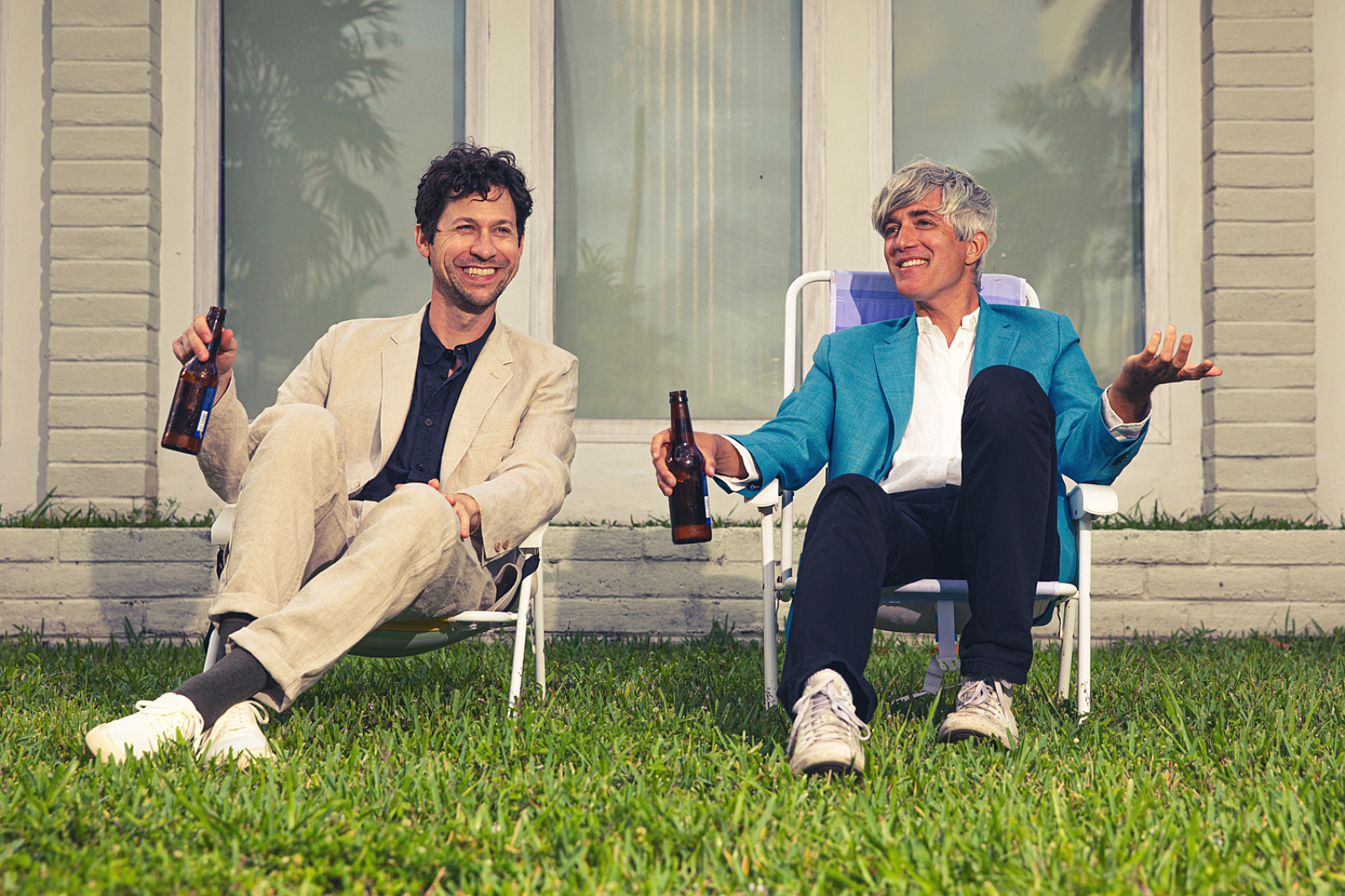 Photo: Danny Lee Allen
Their new album 'Huffy' arrives later this year.
Having announced that their brand new album 'Huffy' - their first in three years! - will be landing on 8th October via 100% Records, We Are Scientists have announced that they'll be hopping across the pond for a UK tour later this year.
The tour dates come alongside the release of the video for 'Huffy' lead single 'Contact High'. "Making videos is generally the worst," Keith Murray says. "We've had to spend hours stripped to our shorts in a makeshift boxing ring in the dead of winter [It's A Hit], or up at the top of an Irish mountain in the dead of winter [Chick Lit], or covered in fake blood in an unheated Brooklyn warehouse in the dead of winter [Dumb Luck]. So we decided to become masters of our own fates with this one, and indulge in some nice *summer* activities.
"We took a leisurely bike ride around some of Miami's fancier neighborhoods. We sped around Biscayne Bay on jet skis. We waded through the lapping surf on South Beach. Yes, because it was for a music video, we knew we had an artistic duty to make it as unpleasant as possible, and so we decided that we needed to be clad in long trousers and wool blazers, the whole time. Still, even a stifling blazer can't take the thrill out of a jet ski ride.
"The most difficult part of making the Contact High video was finding takes where we weren't both grinning like idiots, with sheer delight. Our fans shouldn't be surprised if all of our videos from here on out are just thinly-veiled excuses for us to be on jet skis, frankly."
Check out the vid and tour dates below.
'Huffy' Tracklisting:
1. You've Lost Your Shit
2. Contact High
3. Handshake Agreement
4. I Cut My Own Hair
5. Just Education
6. Sentimental Education
7. Fault Lines
8. Pandemonium
9. Bought Myself A Grave
10. Behavior Unbecoming
See We Are Scientists live at the following dates:
AUGUST
10 Aug – Brooklyn Elsewhere Rooftop
NOVEMBER
24 – Sheffield Leadmill
25 - Leeds Brudenell Social Club
26 – Hull The Social
27 – Manchester Academy 2
29 – Dublin Whelan's
30 – Belfast Limelight 2
DECEMBER
01 – Glasgow St Luke's
02 – Liverpool O2 Academy 2
04 – Nottingham Rescue Rooms
06 – Birmingham O2 Institute 2
07 – Bristol Trinity
08 – Brighton Concorde 2
09 – London O2 Forum Kentish Town
APRIL 2022
01 – FRANCE Paris Le Petit Bain
02 – NL Maastricht Muziekgieterij
03 – BELGIUM Antwerp Kavka
05 – NL Amsterdam Paradiso Noord
06 – GERMANY Cologne Luxor
07 – GERMANY Nuremburg Z-Bau
09 – AUSTRIA Vienna Grelle Forelle
10 – SLOVAKIA Bratislava Nova Cvernovka
11 – CZECH REPUBLIC Prague Futurum
12 – GERMANY Leipzig Werk 2
13 – GERMANY Berlin Hole44
14 – GERMANY Hamburg Knust