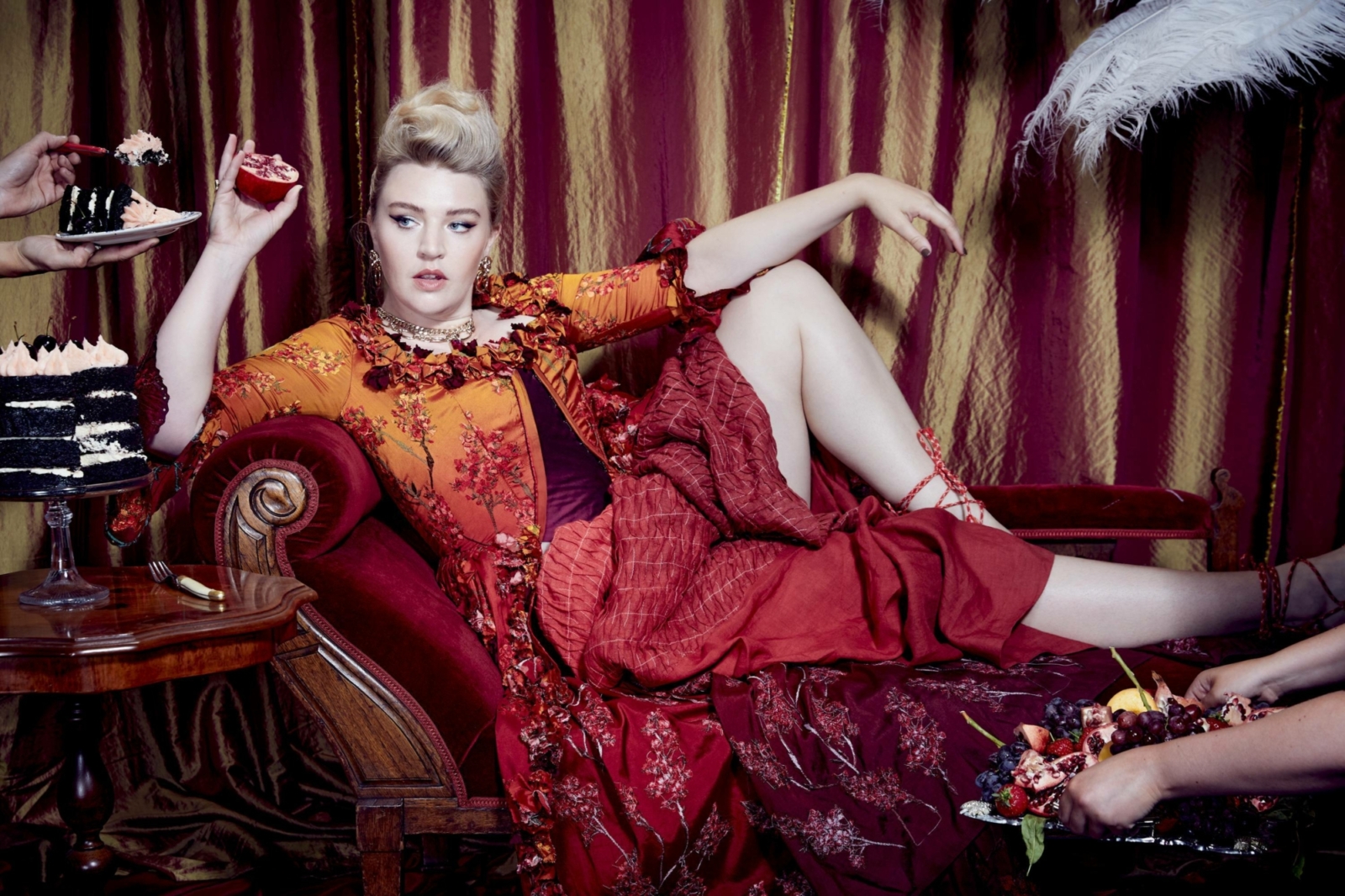 Self Esteem: Bow Down Bitches
Rebecca Taylor has faced hurdles and taken left turns to get to where she is today. But on 'Prioritise Pleasure', the singer is channelling it all into a manifesto to live by.
It feels delightfully on brand that Rebecca Lucy Taylor has chosen Margate's Dalby Cafe as the location for the first in-depth interview around 'Prioritise Pleasure': her just-announced, increasingly-anticipated second album as Self Esteem, due for release in October.
This is, she tells us as a team of hair and make-up artists transform her into a Marie Antoinette-meets-Madonna fantasy during the accompanying photoshoot, her inaugural graduation to the status of magazine cover girl (aside from one time the Sheffield Big Issue used her phone selfie as a last-minute option). Another notable moment in a series of many since the release of April's game-changing single 'I Do This All The Time' (a BBC 6 Music A-list playlisting; a long sought-after appearance on Later… with Jools Holland; airtime on BBC Radio 1), the significance is not lost on the singer. Now 34, Taylor has been in the industry for almost half her life - first as part of folk duo Slow Club for just over a decade, and then under her current moniker since Self Esteem's debut single 'Your Wife' back in 2017. Only now are things all finally lining up, at long last.
And so, of course, for this milestone moment, we're sat in the place where Pete Doherty famously noshed down a mega-breakfast in less than 20 minutes to mark the occasion. It's brilliantly ridiculous, but also… kind of perfect?
"If all this had happened at 25, I wouldn't be eating a fucking big breakfast, I'd be starving myself like a crazy nervous shrew. But now I'm 34 and I don't give a shit," she grins, veggie sausage stuck on the end of a fork. "Looking back, I feel really sorry for that person who couldn't be herself anywhere because she felt like it was too much, when I really wasn't doing that much at all. I feel really sorry for her. But I also think everything does happen when it's meant to. It doesn't faze me now. I'm so ready."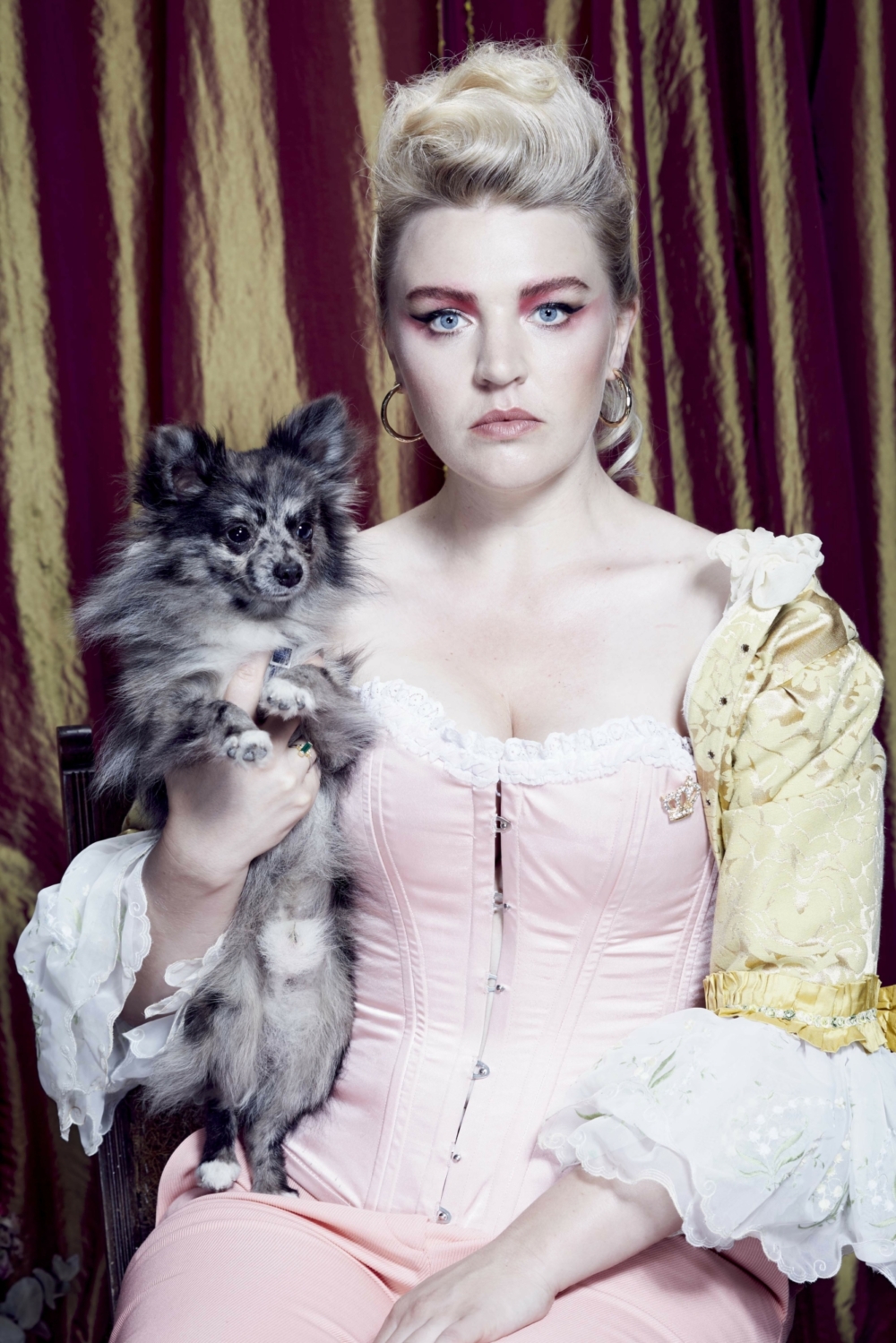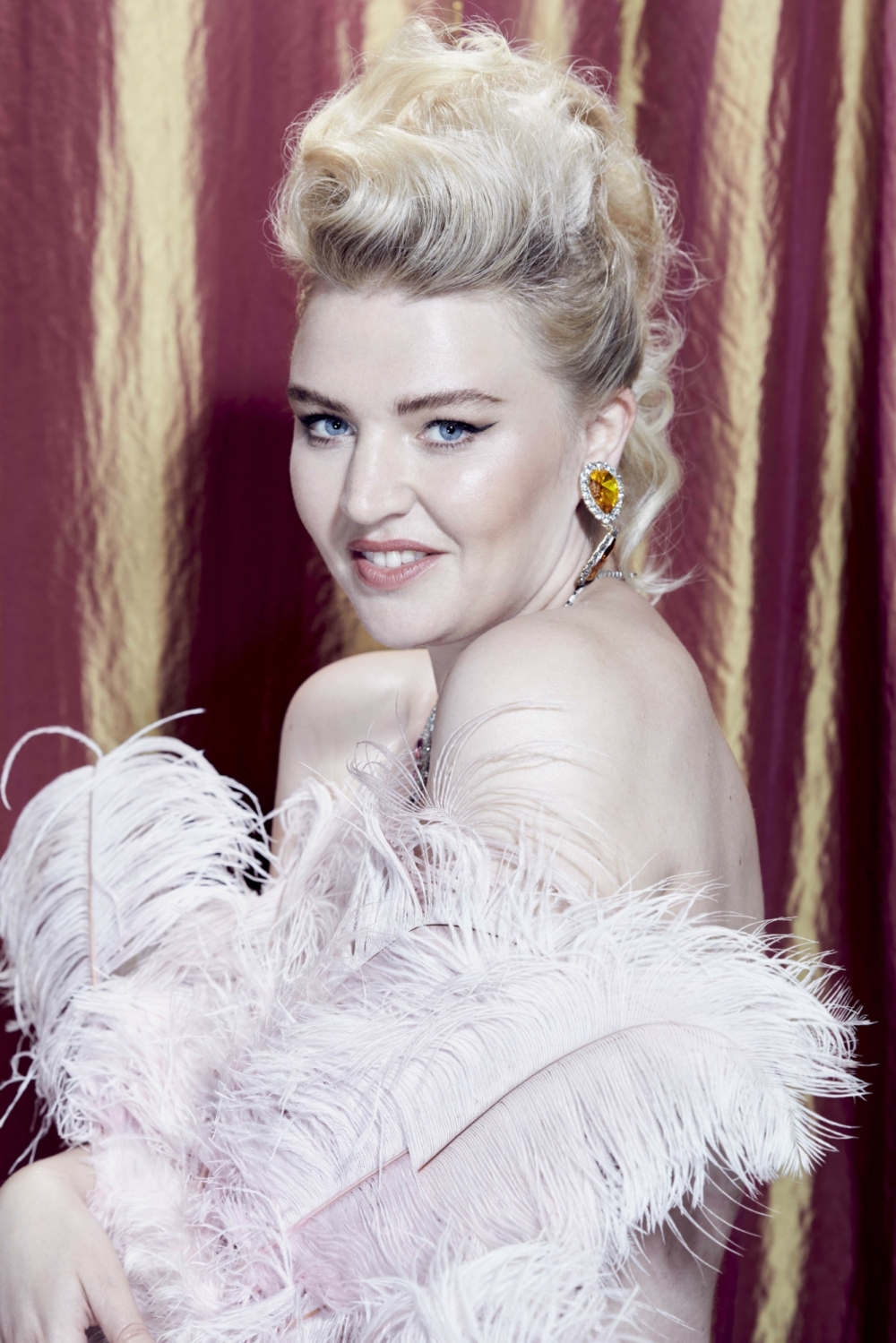 "
The most radical, political thing I personally can do with my time is be 34 and do dance routines in little outfits and not be skinny and not be young.
Oh The Drama!
As well as writing a solid gold album, Rebecca has also been writing not one, but two plays for the stage!
"The first one is a one-woman show about how I just watch so many crime things, and [the plot is] this weird thing where I fantasise about being the subject of one. It's just me talking for an hour with a few songs. I'd like that to happen this time next year; it's the thing I've got most to fruition. There's a man in it but he doesn't get a bow and he just takes his clothes off. And then I'm trying to do a full-blown musical at the Almeida with all the Self Esteem songs about the band, because we all get in the van every night and everyone's had their shit going on, so it's a cross-section of womanness - the musical."
Margate, aside from being Rebecca's current place of residence, is both the town where 'Prioritise Pleasure' was recorded and where the project of Self Esteem began to bloom as a whole. Moving out of London as a way to regain creative - and, implicitly, some form of financial - freedom, she explains was a jump born out of increasing necessity.

"It was really terrifying. I was really insane the whole time. My longest relationship had broken down; I was playing a fairy in a panto and I was the oldest person in the cast; I was in chaos mode for two years," Rebecca recalls of the period. "Emotionally, stopping doing Slow Club was horrific but all unsaid. At the time I would beat myself up constantly about not wanting to do what everyone else wanted. Like, what's wrong with me? I was with these happy lads who were making music, touring America, have a few pints before bed, call your girlfriend and go to sleep. Whereas for me, I was like: I feel all these things and I don't know where to put them."

Over their tenure, Slow Club had achieved a reasonable level of success. Enough to send Taylor around the world, but not enough to make those trips particularly comfortable. Musically, she speaks of feeling constantly stifled but not having the confidence to make it known. "When I got to have my lungs fill with air and blow it out my gob, I loved that, but loads of it wasn't that. I never sang to the best of my ability until we covered a fucking Christmas song, and I would wait all year to sing that song again. No wonder I went mad when THIS was here the whole time," she says, abstractedly referring to the vivacious, technicolour world she musically inhabits now, "but I just had such shame that I'm like this. No one put that on me, but it was like the high school mentality of trying to fit in for a decade."

More problematically, she recalls the specific tipping point that made her finally throw in the towel on the band in 2017. Among the steady stream of motivational, empowering mantras that make up 'I Do This All The Time''s spoken word lyrics, there's a verse in someone else's voice - a voice far less pleasant.

"We had a tour manager towards the end of the fourth album who was a misogynistic, woman-hating…" she trails off. "At the time, I hadn't really discovered feminism at all and I just thought to myself, 'Shut up, get on with it, because you're complaining and everyone else is fine'. And this tour manager said to me, 'You just need to get in that little dress darling' and I just couldn't do it anymore. And then I played Jamie T some songs and he said they were great so I thought, there must be something to this music. And it's so silly sitting here now because I had some songs and I should have just made them [without external validation], and I should have just said to that tour manager, 'Fuck off talking to me like that'.

"As a woman, we're scared to just say what happened. We're scared to say literally, 'X, Y and Z happened' because of everyone else's feelings, while I'm having to deal with getting my vagina grabbed by a record boss. It's no one in the band's fault, but we toured the world with no one really looking after us, so I'm surprised more weird shit didn't happen to me. And we wanted to be on the label, so I just kept quiet. And that shit was my twenties."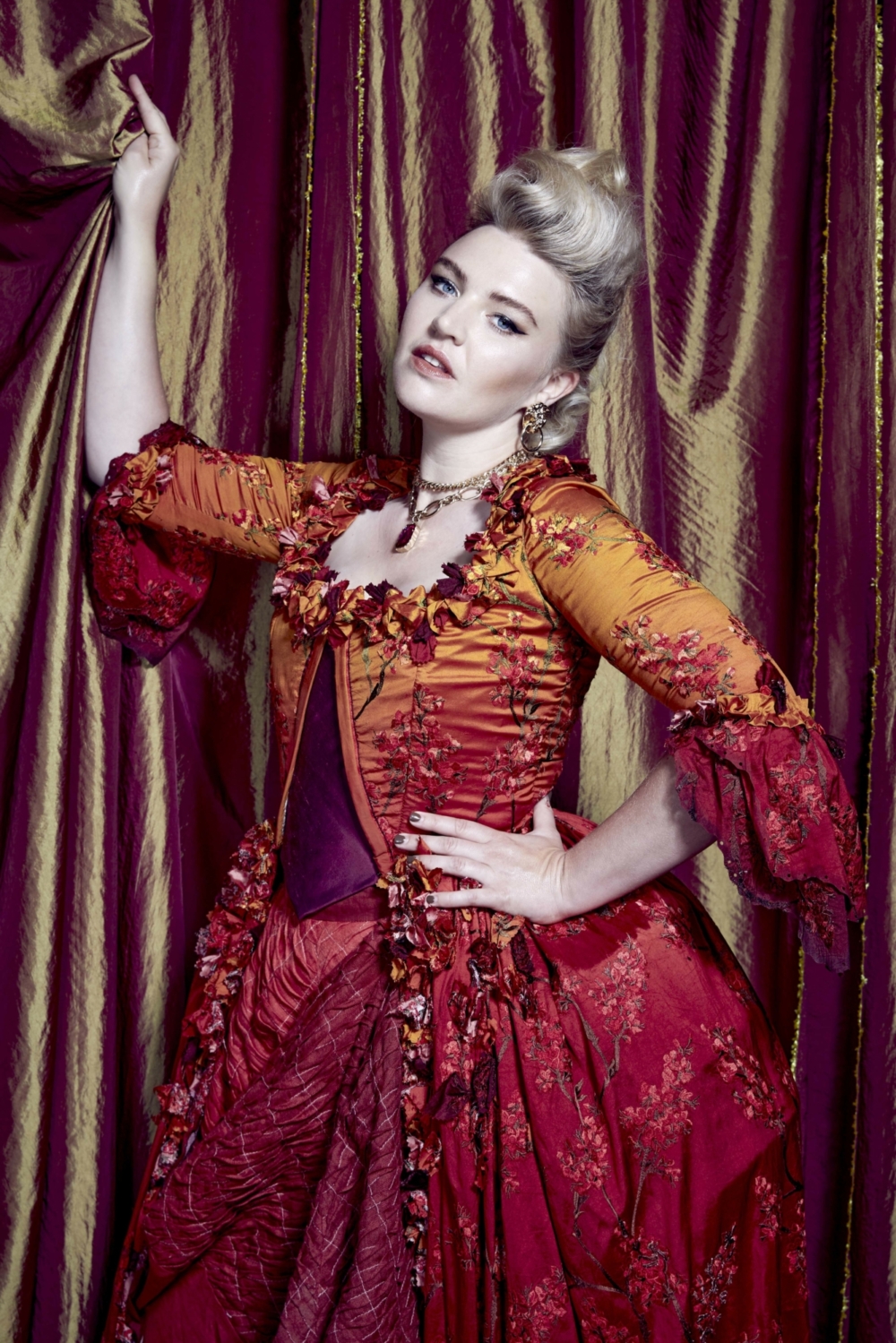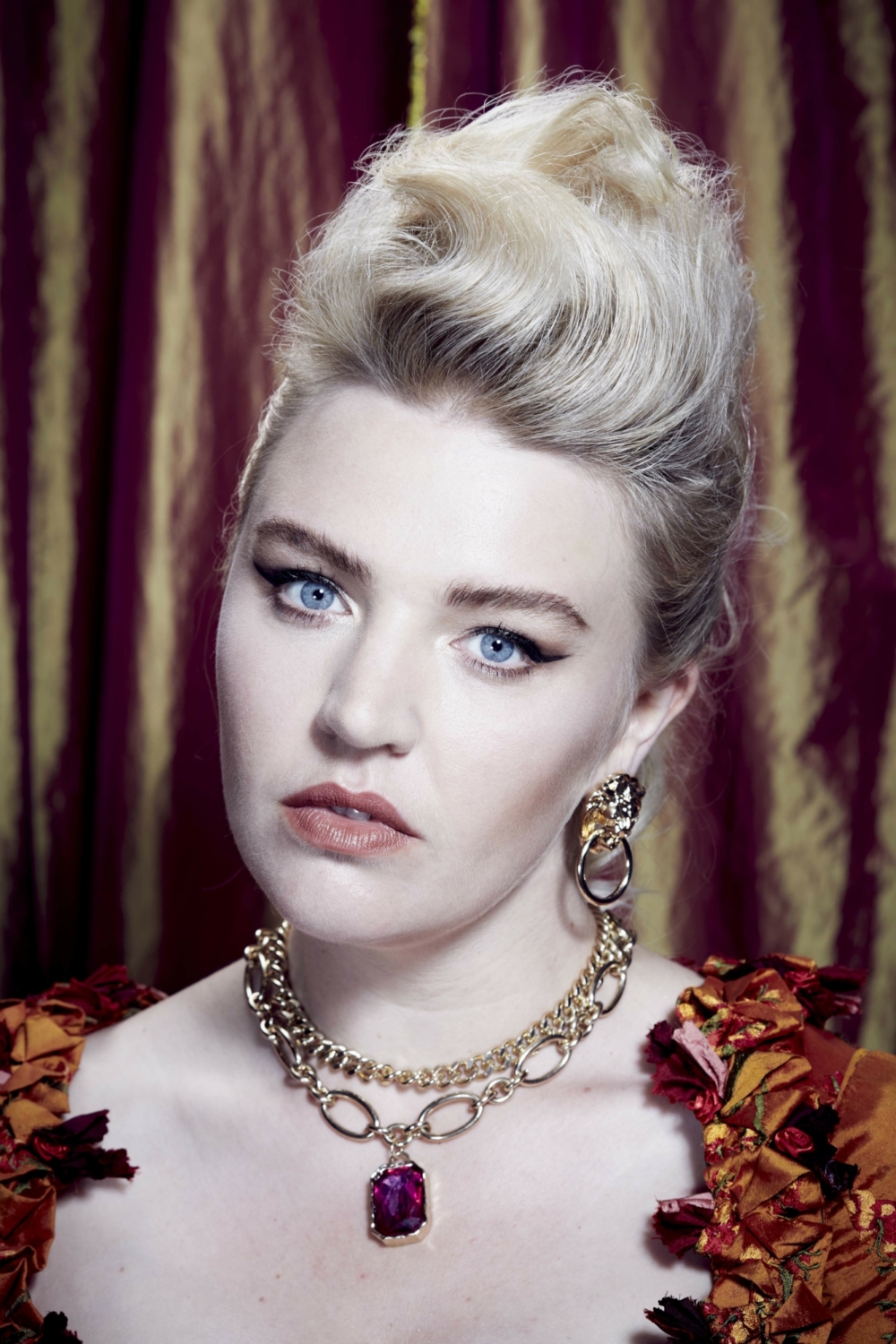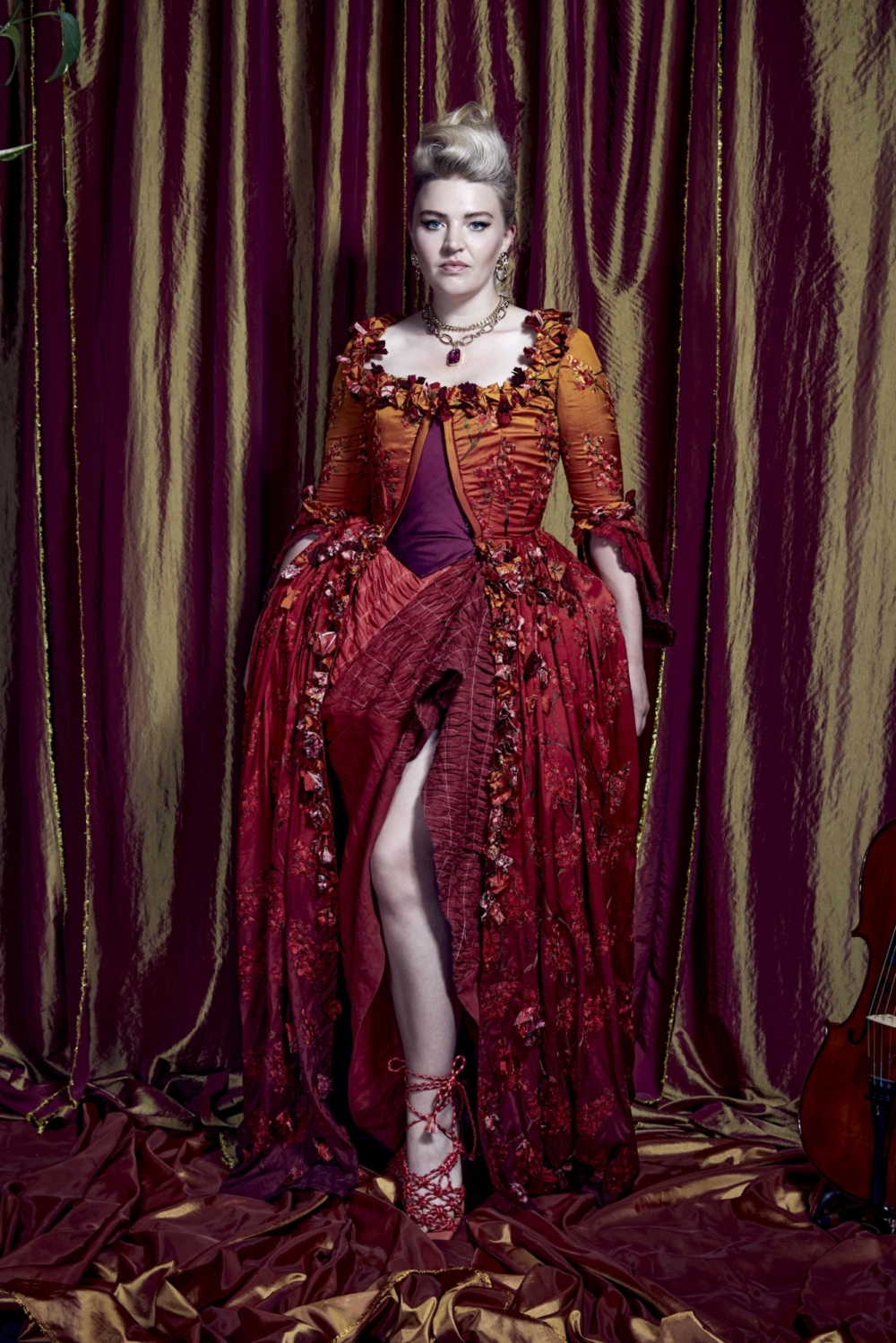 "
Often in pop music you don't get people saying, 'It's alright if you fuck up'.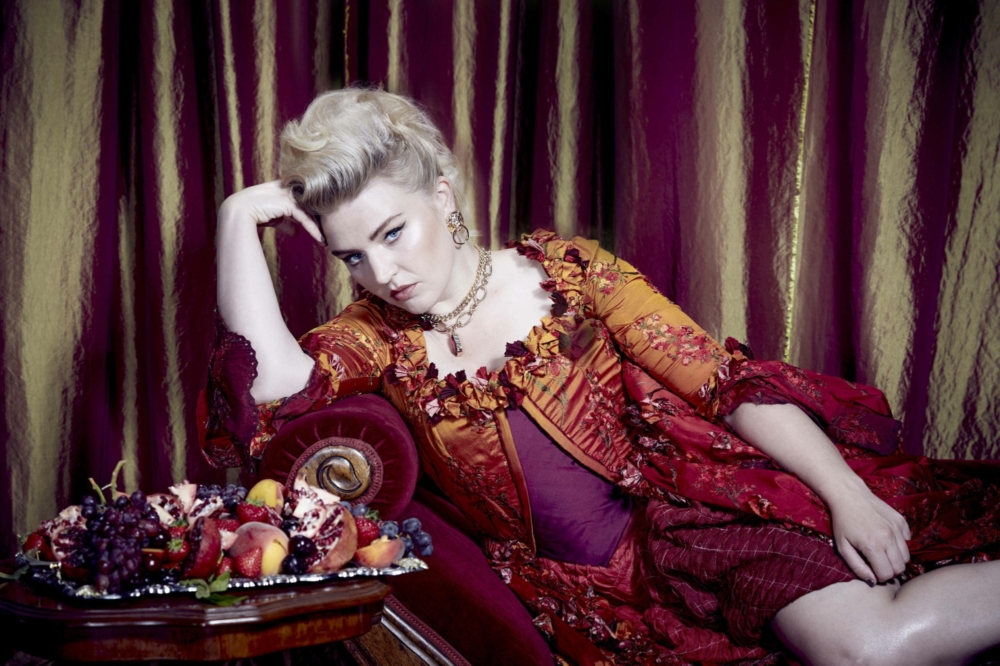 When you've been through the mill - professionally, personally - there are various ways you can go next. And, as such, the defiant joy that rings through everything about Self Esteem is the project's greatest calling card. If 2019 debut 'Compliments Please' began to question the status quo - "What I might have achieved if I wasn't trying to please," mused 'Rollout'; "Remember you don't owe them anything," affirmed 'Girl Crush' - then it's on Taylor's second that she goes all in, running the personal gamut from exploring matters of consent to the delight of truly enjoying your body. 'Prioritise Pleasure' isn't an album that claims to have all the answers. "I get DMs from people asking me what they should do about things all the time, but I only sound wise because I spent all my money on therapy over the last three years!" she laughs. But it is one that attempts to document the journey towards them, in all its contradictory, often messy, frequently beautiful forms.

"The least I can do is make this empowering record that says 'Be yourself unapologetically, don't care what anyone else thinks of you', but often in pop music you don't get people also saying, 'It's alright if you fuck up. It's alright if you're not a fucking girlboss every day of your life'," she stresses. "We've had this whatever wave feminism we're on now, but we're [still] only listened to if we're perfect, whereas I'm interested in the shabby flaws and the things that aren't shiny in other people, so that's why I put it in what I do."

In the cutthroat, youth-fetishising world of pop music - a world that, though on the artier peripheries, Self Esteem with its choreography and beats has more in common with than the indie spheres of her old job - being a woman in your thirties is an inherently un-shiny thing. It's something Taylor is all too aware of; even around her solo debut, she was still semi-indulging the party line that she was, in fact, 28. But now, that fear has gone too.

"I thought, fucking hell - this is the antithesis of my whole thing, but it still shows you how archaic some of my wiring is because of my age and where I'm from," she admits. "The retraining of the misogyny that's in me is part of what I do everyday as well. The only certainty is that we age and yet we're really embarrassed about it. And I had a real epiphany moment where I realised it's not sad or embarrassing to do what I'm doing, which was previously reserved for people in their teens and twenties. It's actually fucking cool. The most radical, political thing I personally can do with my time is be 34 and do dance routines in little outfits and not be skinny and not be young."

Perhaps equally radical is her readiness to admit the mental hurdles she's faced in getting to that place. If, particularly on social media, the smallest admission of 'imperfect feminism' can be met with vitriol, then the singer is all for accepting that you can't always just leap straight from A to X. "I was born in '86. I can't just let my chin hairs fly free - I just can't!" she exclaims. "And that doesn't make me less of a feminist, but you've got to have a bit of patience with us! In my teens there was sexual abuse across the board by today's standards. I had a boss who made me bend over in my school uniform; that was my teens. It's only just changing and sometimes I forget what was so normalised until only recently."

As well as its out-and-out battle cries, it's these moments of flawed relatability that make 'Prioritise Pleasure' human. Yes, some of its more motivational lines could form the backbone of a decent self help book - "Getting married isn't the biggest day of your life, all the days that you get to have are big" - but elsewhere, she allows herself to be bitchy on 'Fucking Wizardry' ("You should have wrote better songs, honey") and make bad decisions on 'Moody' ("Sexting you at the mental health talk seems counterproductive").

"Very few people are vulnerable and admit they don't feel alright; there's so much theatre going on all the time for everyone and it's actually really exhausting," she continues, "so even slightly saying what I feel like and having so many people say, 'Oh my god, me too', has really shifted how I look at everyone and everything."


"
As a woman, we're scared to just say what happened. We're scared to say literally, 'X, Y and Z happened' because of everyone else's feelings.
Cool Jools
Last month, Self Esteem featured on lauded, long-running music telly staple Later… with Joolz Holland, thus fulfilling one of Rebecca's career dreams…
"Obviously it was a shame it was socially distanced and not in the studio, but it was so special to me. I've been going on about not being on that show for so long, and now the relief of being on it is better than actually doing it. The after bit, where now I can go, 'It's alright now'. Same with the Mercury nomination - just nominate me and then it's done! I don't have to win it, but I can get over [wanting the nomination].
I've been on the radio loads now, so that's the rate gain people are talking about - getting more exposure. Now maybe people won't say I'm underrated, maybe now they'll be fucking sick of me. That'll be great. That's where I wanna be - that's the goal for me!"
Despite being written pre-pandemic, it all makes for a strangely perfect album to hold up after an 18-month period of self-reflection and reckoning. She laid down the record's tracks alongside regular producer Johan Hugo of The Very Best in between lockdowns spent back at her parents' house in Sheffield, having baths, exercising daily, living slowly. "I was having the most calm time I've ever had in my whole life, and something about the two things - that and making the record - I felt really ready to preach this shit," she enthuses.

It's a confidence that translates sonically. Taking the core ingredients of 'Compliments Please' and exploding them out, its follow up is bigger, bolder, brighter at every turn. Opener 'I'm Fine' features a rallying sample of conversation taken from a workshop she'd been leading at the National Youth Theatre in which a young woman talks of how she and her friends bark like dogs at groups of men they feel threatened by: "There is nothing that terrifies a man more than a woman that appears completely deranged". 'How Can I Help You''s pummelling drums are a direct and purposeful nod to Kanye West's 'Black Skinhead'; 'Prioritise Pleasure''s chorus soars with a rich, strong choir of voices raising up its central message; 'Moody' is playful pure pop cut from the Carly Rae Jepsen school of smart bangers.

"I need to stop saying this, but I feel like there's enough music. I just don't think we need any more," she chuckles. "So if you're gonna do it, I need to hear something new, or for it to say something or make me feel something.

"In Self Esteem, I really want there to be a way to know it's a Self Esteem song. I've always wanted consistency, for it to have an iconic sound to it - I just want it to be iconic!" she continues. "So for me, turn it all up to 11 every time. My taste buds are dying - I always have to have mustard or jalapeños, because I need to stimulate them. With booze, it's got to be GOOD booze now; everything's got to be more more more, because as a body I'm dying off, so I need to wake me back up. And in the same way I need a jalapeño, I need the music to be bigger, more widescreen, more cinematic, more in your gut."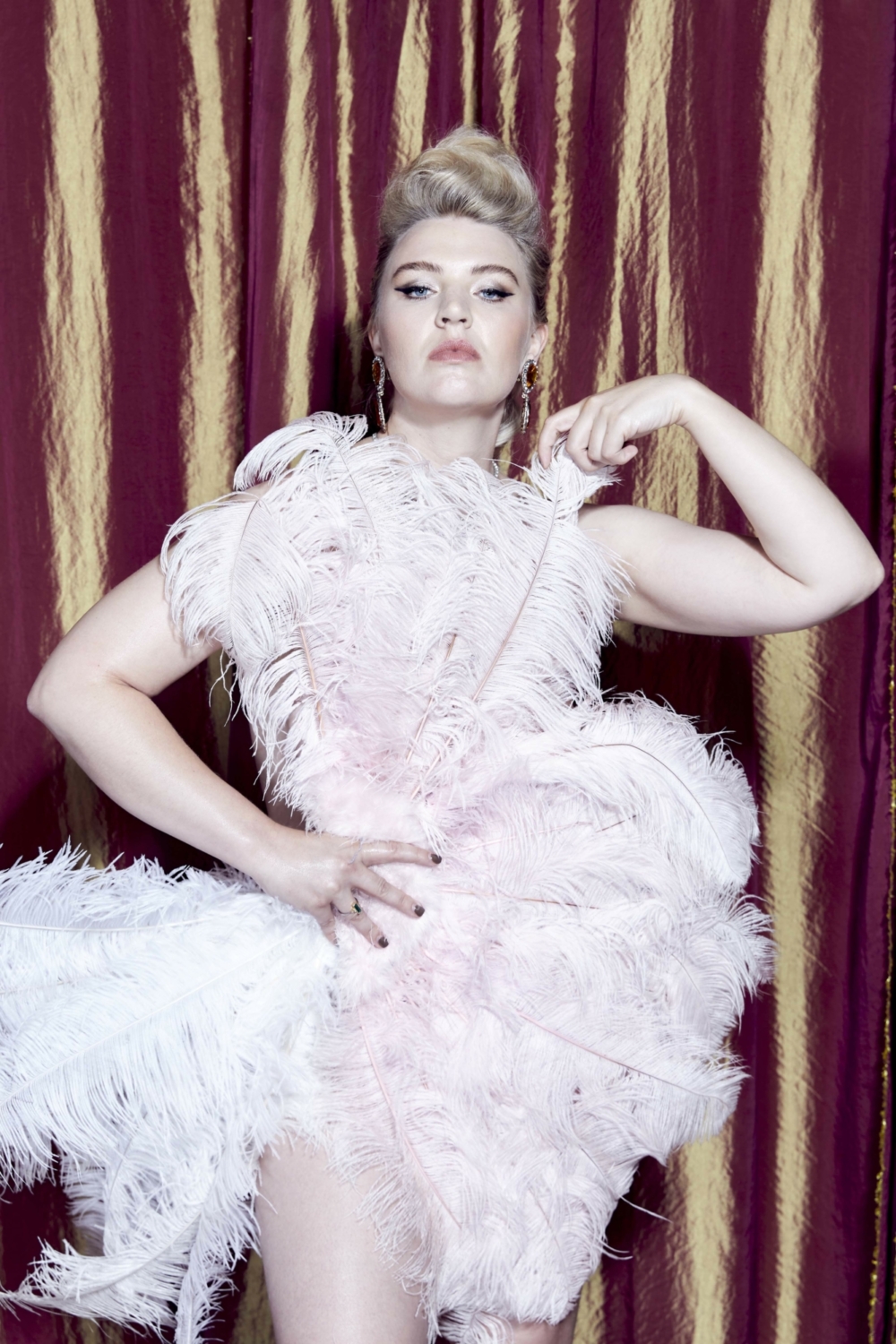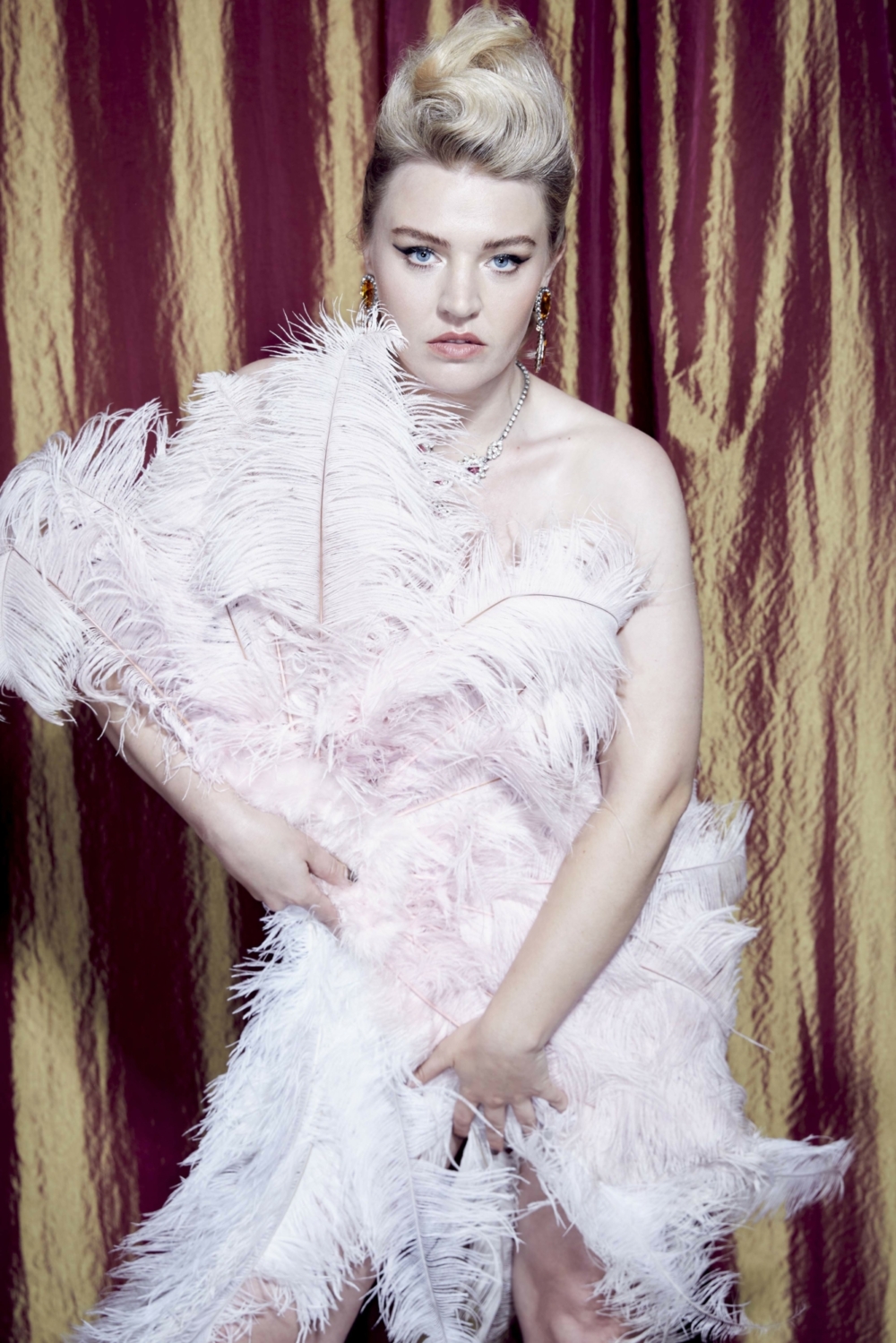 "
I need to stop saying this, but I feel like there's enough music. I just don't think we need any more!
There is something about Taylor - prone to hilarious turns of phrase that are somehow simultaneously self-effacing and strangely uplifting - that is immediately likeable. When we bring up the title track's raunchily empowering climax ("Shave my pussy / That's just for me"), she howls with laughter so loud it can likely be heard from the neighbouring town. "Aha, I forgot about that bit! But it is! I only used to shave my pubes if I was going on a date and now I do it if I feel like it. If I'm going on a date and I haven't shaved, it doesn't matter," she says, breaking down with laughter. "Oh my god, my poor parents…"

But then she pivots back. "We keep getting these Trojan Horse moments as women, like Fleabag where it's like, amazing she's saying all these things and she likes sex, but the crux of Fleabag is that she stops having sex with people. And I was like, no! You've painted this like she might be enjoying her life but no, it's full of trauma and it's seen as a vice. And I know what I enjoy and I'm so sick of feeling bad about it.

"And obviously I've had some bad experiences sexually too, with consent being a problem, but I didn't want the whole record to be a 'Fuck you for doing this to me', because I refuse to have it taken from me because of one incident," she continues. "I had a really bleak few months after because we all know the knickers in a courtroom thing - it was her fault - and that as a narrative. But I don't think we talk about the smaller versions where something's happened that you didn't want to happen and you can't say shit, and where do you put that? And I refused to let it take away one of the big joys for me which is having really great sex with really great people because how dare you? And that's another big theme of the record - reclaiming any sense of your body and enjoyment and pleasure when you've been vilified for it."

Across slightly more time than it takes to leisurely eat a fried breakfast, Rebecca delivers an almost endless supply of these sort of air punch moments that make you want to bang your fist on the table in a thankful show of solidarity. It's a gesture - strong, loud, strangely grateful - that seems to sum up what Self Esteem is meaning to more and more people as time goes on. And no one more than the singer herself.

"I thought some massive success would solve [my mental health problems] but the only thing that 'solved it' was truly having an idea, executing it, and it coming to fruition without people pushing back on it. Which sounds like I'm Angelica in the Rugrats, like 'I want it now!', but I also don't think that's bad. So many artists are like that and it's only the women that get called a diva. Are you telling me Bowie was like, 'Excuse me, sorry'? No!" She stops. "I'm on one again…

"But a lot of people keep telling me, this can't go away now, it's OK. I always used to save my Easter Eggs until Christmas because I was so stressed about not having any left. And that's how I treat this [project]. But I keep having more and more moments where the clouds pass and I realise I'm doing it, and that maybe it's gonna be alright…"


'Prioritise Pleasure' is out 29th October via Fiction.

Hair and Makeup: Natasha Lawes
Styling: Taff Williamson