Is This It
Celebrating 20 years of The Strokes with DIY's special 'Is This It' covers album!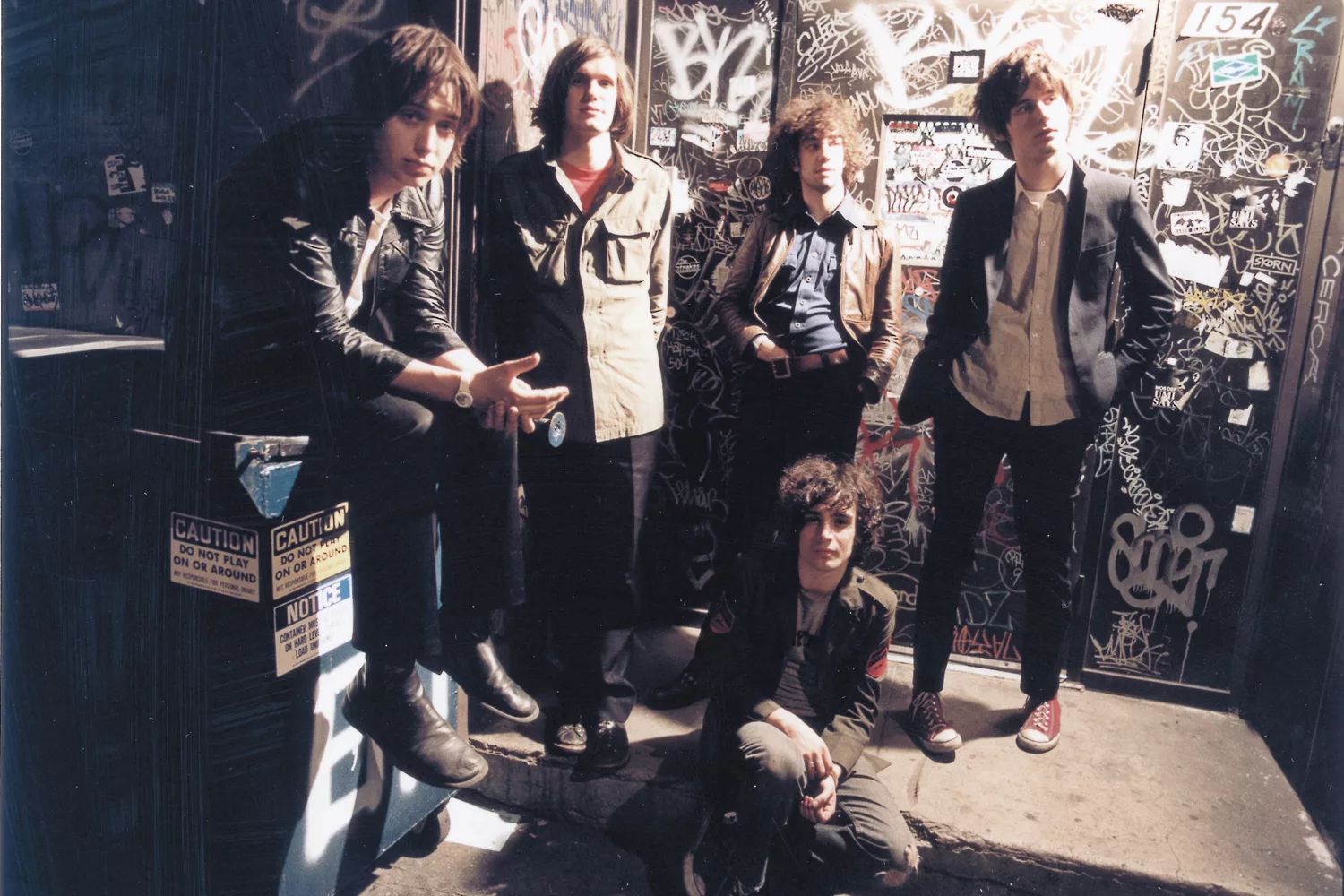 Photo: Colin Lane
Featuring Black Honey, Demob Happy, FUR, Master Peace and more…
Landing on 30th July 2001, The Strokes' debut 'Is This It' remains one of the most iconic albums of all time, and to celebrate its 20th (!!!) anniversary, we've decided to cook up something a lil' bit special.
So why not get a bunch of our faves to give their best renditions of the album's tracks, eh?
Featuring huge legends and Strokes stans Wooze, Black Honey, Buzzard Buzzard Buzzard, FUR, Master Peace, FEET, Demob Happy, Yard Act, King Nun, Pixey and Zuzu, check out all the covers below…
Tracklisting:
WOOZE - Is This It
Black Honey - The Modern Age
Buzzard Buzzard Buzzard - Soma
FUR - Barely Legal
Master Peace - Someday
FEET - Alone, Together
Demob Happy - Last Nite
Yard Act - Hard To Explain
King Nun - New York City Cops
Zuzu - Trying Your Luck
Pixey - Take It Or Leave It
WOOZE - Is This It
Black Honey - The Modern Age
Izzy B. Phillips: "'The Modern Age' is kind of a mind-fuck. It sounds really simple but when you get into it, it's really sophisticated writing. I think Frank Sinatra would stan it. Almost every section starts on a different beat from the last. I have no idea what this song is about but I believe it. And for every time a phrase is pushed, he always lands. Fuck you Julian, I'm going to quit music now."
Buzzard Buzzard Buzzard - Soma
Tom Rees: "I used to own 'First Impressions of Earth' on CD and play it on a portable CD player when I delivered newspapers for my sister when she couldn't be bothered to get out of bed, and to say it was formative is an understatement. I later learned that Albert Hammond Jr. is the son of Albert Hammond, who wrote 'It Never Rains in Southern California' which made me skeptical of their gritty New York vibe considering they were definitely MINTED however when I first listened to 'Is This It' when I was 21 (forgive me) it was absolutely undeniable."
FUR - Barely Legal
Will Murray: "I could've done any song as they're all 10/10. I knew them all so well before, there wasn't really much to learn. It was great deconstructing parts and building it up again, made me realise how perfect all of the individual bits are and being a such an important album to me and FUR's music it was such a pleasure to be involved in a celebration like this."
Master Peace - Someday
"I love 'Someday' because it reminds me of my childhood a lot. The first time I heard it was on a train, this guy had his music on so loud but it sounded like a banger so I just asked him what the song was!"
FEET - Alone, Together
"'Is This It' isn't just all our favourite bands' favourite album, but probably ours as well. 'Alone, Together' is this album to a tee and like the rest of the record, contains many source ingredients of modern day FEET. The Strokes changed the game for the better, and no ones been better since."
Demob Happy - Last Nite
Matt Marcantonio: "We love The Strokes. We grew up on The Strokes. So I didn't wanna do a pale impersonation and injustice to one of their most iconic songs. I thought, 'What would Demob do if we had those melody and lyrics sitting around ready to be written into a song?' Probably something dark and swaggy, with brooding chords, and a bit of menace in there. So that's what I did, and I had a lot of fun doing it!"
Yard Act - Hard To Explain
Ryan Needham: "Hello this is Ryan here and not James our powerful band leader. I railroaded us into doing this cover version because 'Is This it' is on many days my favourite album ever. James had to choose the song though because he likes to have the final say on everything. Some would consider this arrogant and pig headed but I don't. As you'll hear, this time we've reached for total accuracy of replication instead of utilising creative license because I reckon there'll be a few folksy covers amongst the other lot already, and that's fine. Enjoy!"
King Nun - New York City Cops
Theo Polyzoides: "I imagine that at every point in any band's career, 'Is This It' is a constant and consistent reference point as to how to properly get it done. Now, 20 years later, you can go up on a steep hill in Spotify and look West, and with the right kind of eyes you can almost see the high water mark - that place where the wave finally broke, and rolled back. 'New York City Cops' has a clear zeitgeist and all the irreverence we could possibly want in a song to perform. It's the shit, it's up our alley, it's what we want and I hope we did it justice."
Zuzu - Trying Your Luck
"I grew up with the poster for this record on my bedroom wall; 'Trying Your Luck' has always been one of my favourites there. I always thought there was something interesting about his effortlessly cool lyrics and melody over the five chord progression. It was super fun to learn the song again, the songwriting and arrangements for this whole record are next level. It's been a proper joy to revisit. Shout out to my band who helped me out a lot too, they chose to wear the cat head though. I didn't make them, I promise!"
Pixey - Take It Or Leave It

Get your copy of the latest issue