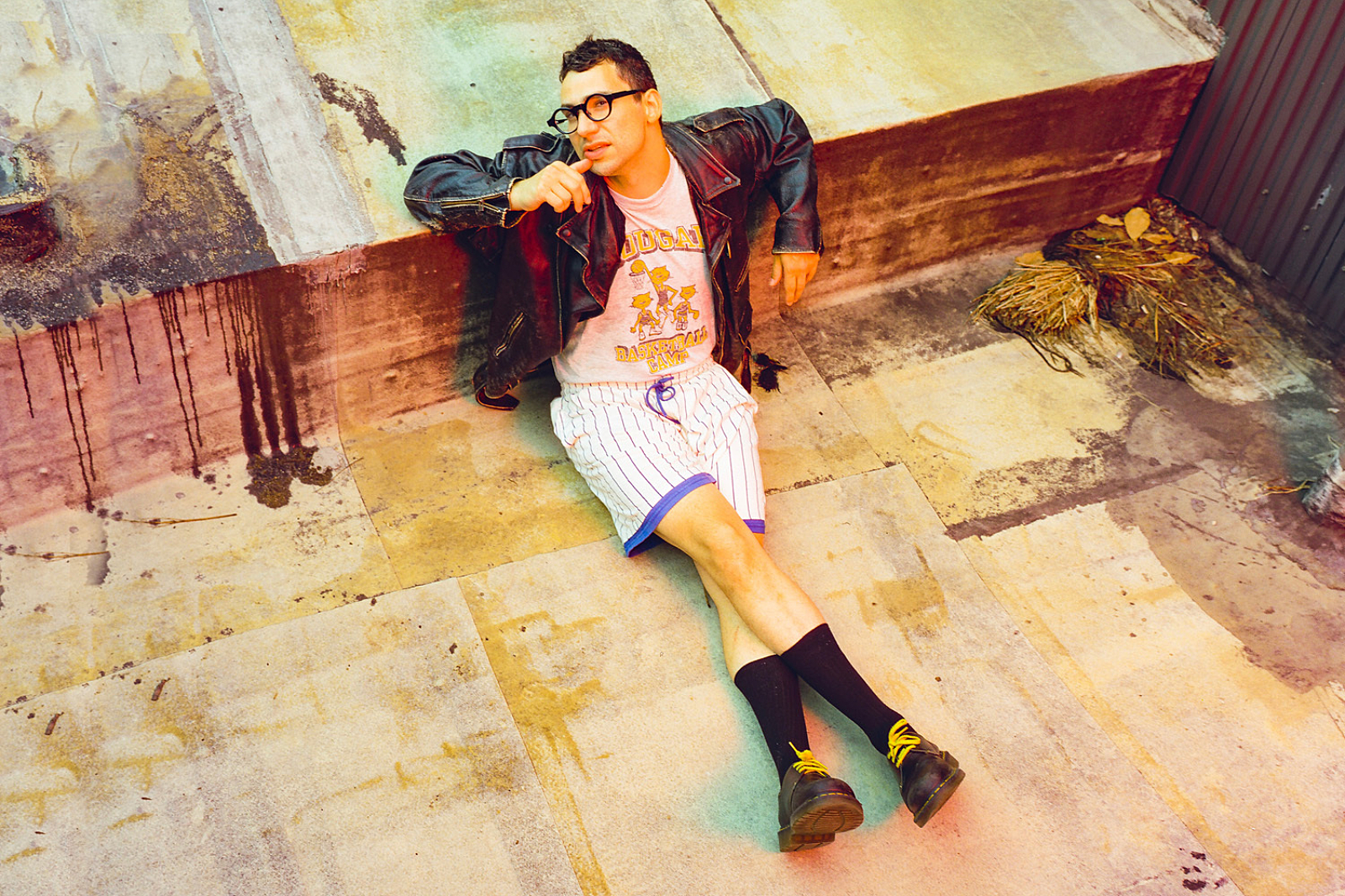 Jersey Boy: Bleachers' Jack Antonoff
Stepping out from behind the production desk and back behind the mic for the newest Bleachers album, we meet the most in-demand man in pop to find out how it all went so right.
I find it annoying when people are like, 'You're SO busy…'"
Jack Antonoff is sitting in front of a huge mixing desk at Electric Lady Studios in New York City, repping a T-shirt emblazoned with the legendary establishment's logo. "It's like, maybe you only just know about these three records that are coming out this summer! And maybe you have no idea how long they took!"
The three records he's talking about include Lorde's eye-wateringly-anticipated new album 'Solar Power', Clairo's recently-released second LP 'Sling', and his own, just-released Bleachers record, 'Take The Sadness Out Of Saturday Night'. And that's not even the half of it.
As frontman of Bleachers, the 37-year-old writes anthemic songs about sadness and trauma. As Jack Antonoff the producer, however, he is somewhat ubiquitous, having worked on some of the most successful and critically acclaimed alt-pop albums of the last five years: Lorde's 'Melodrama', Taylor Swift's 'folklore' and 'evermore', Lana Del Rey's 'Norman Fucking Rockwell!' and 'Chemtrails Over The Country Club', and St Vincent's 'MASSEDUCTION' and 'Daddy's Home'. They are the type of albums that, put simply, change lives, swathed in raw emotion, beautiful storytelling and unexpectedly personal self-analysis from some of the most noted women on the planet.
Jack meanwhile is no stranger to a little introspection of his own. 'Take The Sadness Out of Saturday Night' is a record about framing life through the lens of the bad things that happen to you - and the danger of doing that for too long.
"My work is never comfortable," he says, prodding at the bridge of his glasses. "That's the best way I can describe songwriting or production - you're grabbing at things you don't know, which is very uncomfortable. You don't write songs about things you know, because that would be boring, right? So you write songs about the quiet voices, the ones you can hear shouting in the distance, the ones that make you go: 'What is that?'"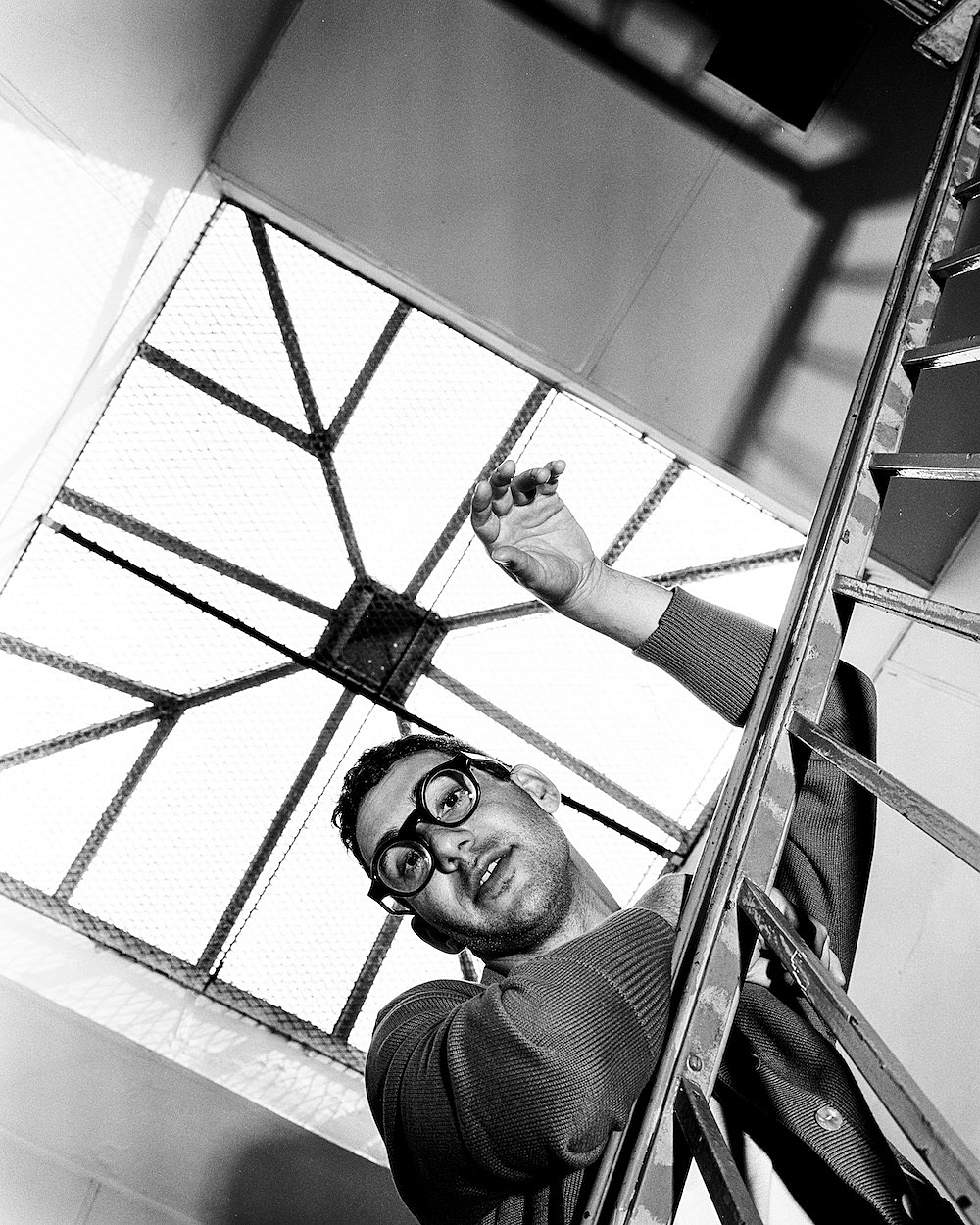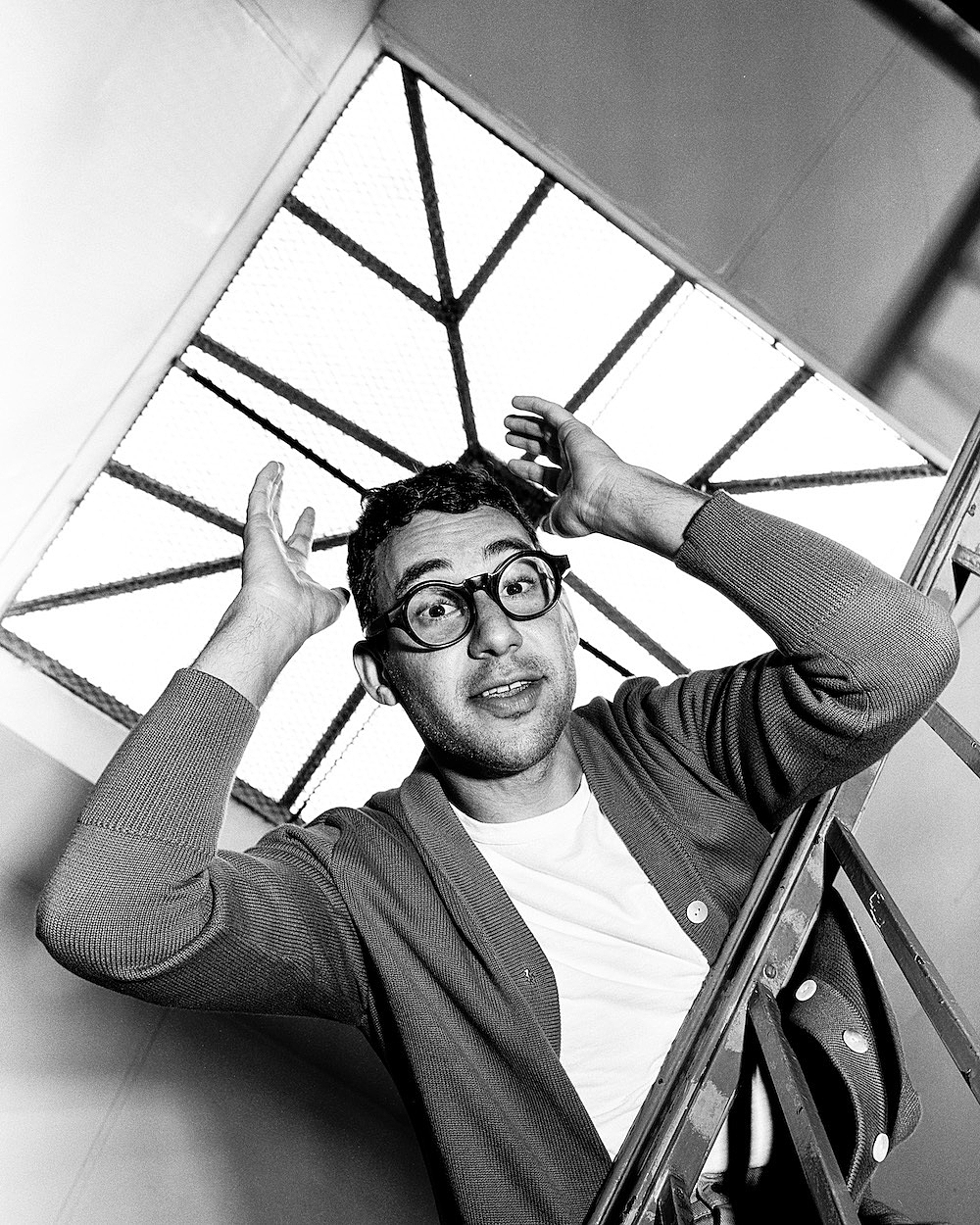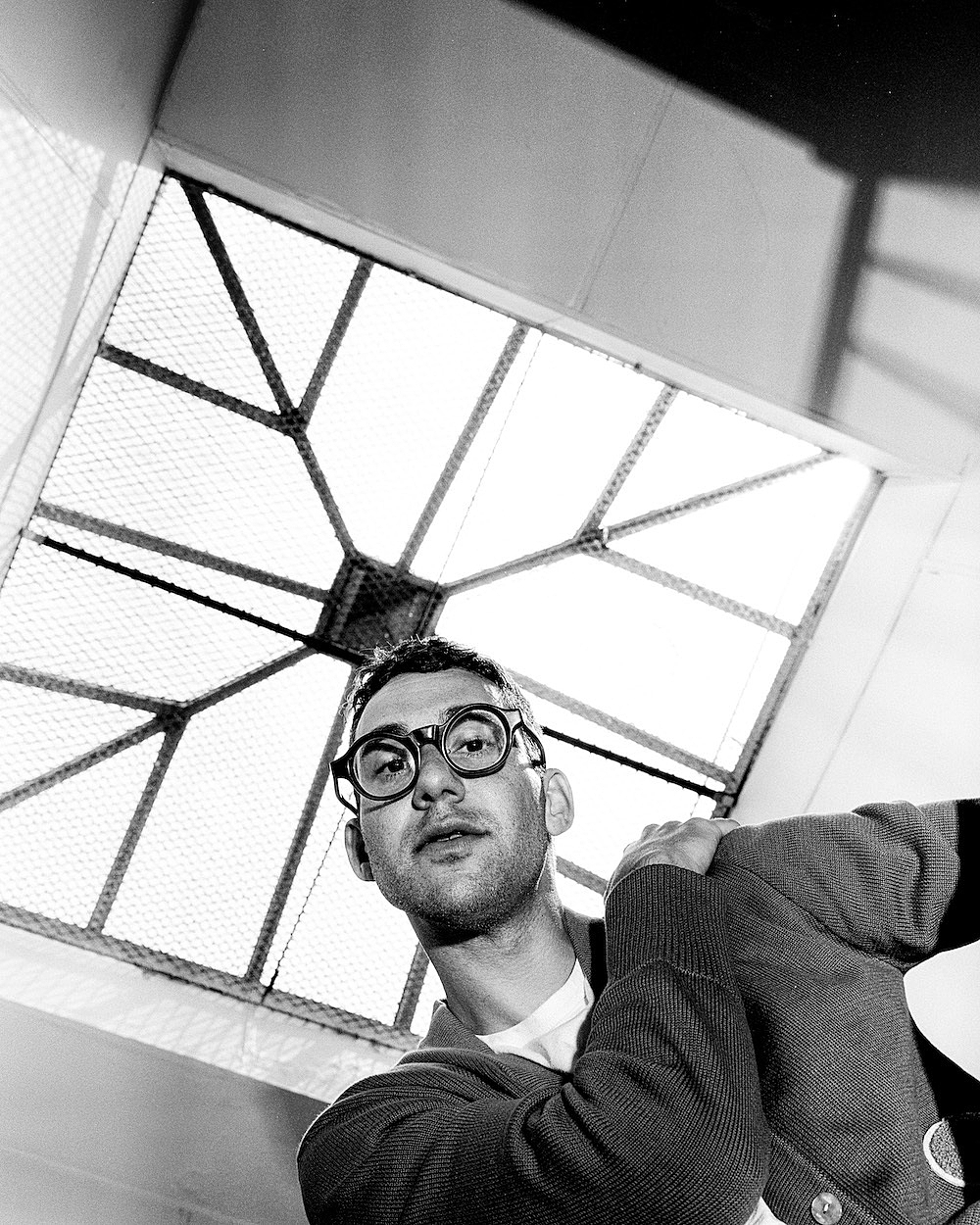 "
[I] write songs about the quiet voices, the ones you can hear shouting in the distance, the ones that make you go: 'What is that?'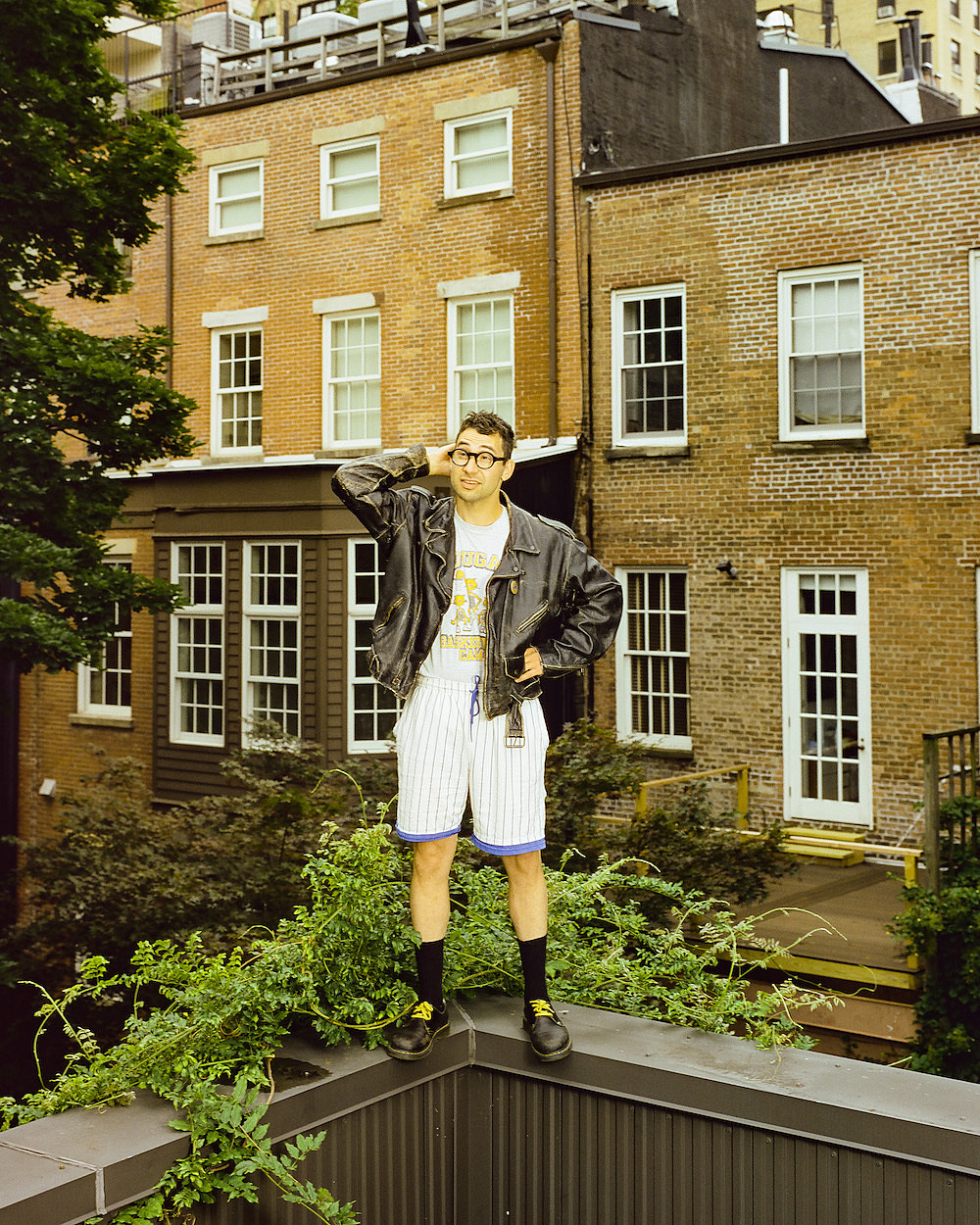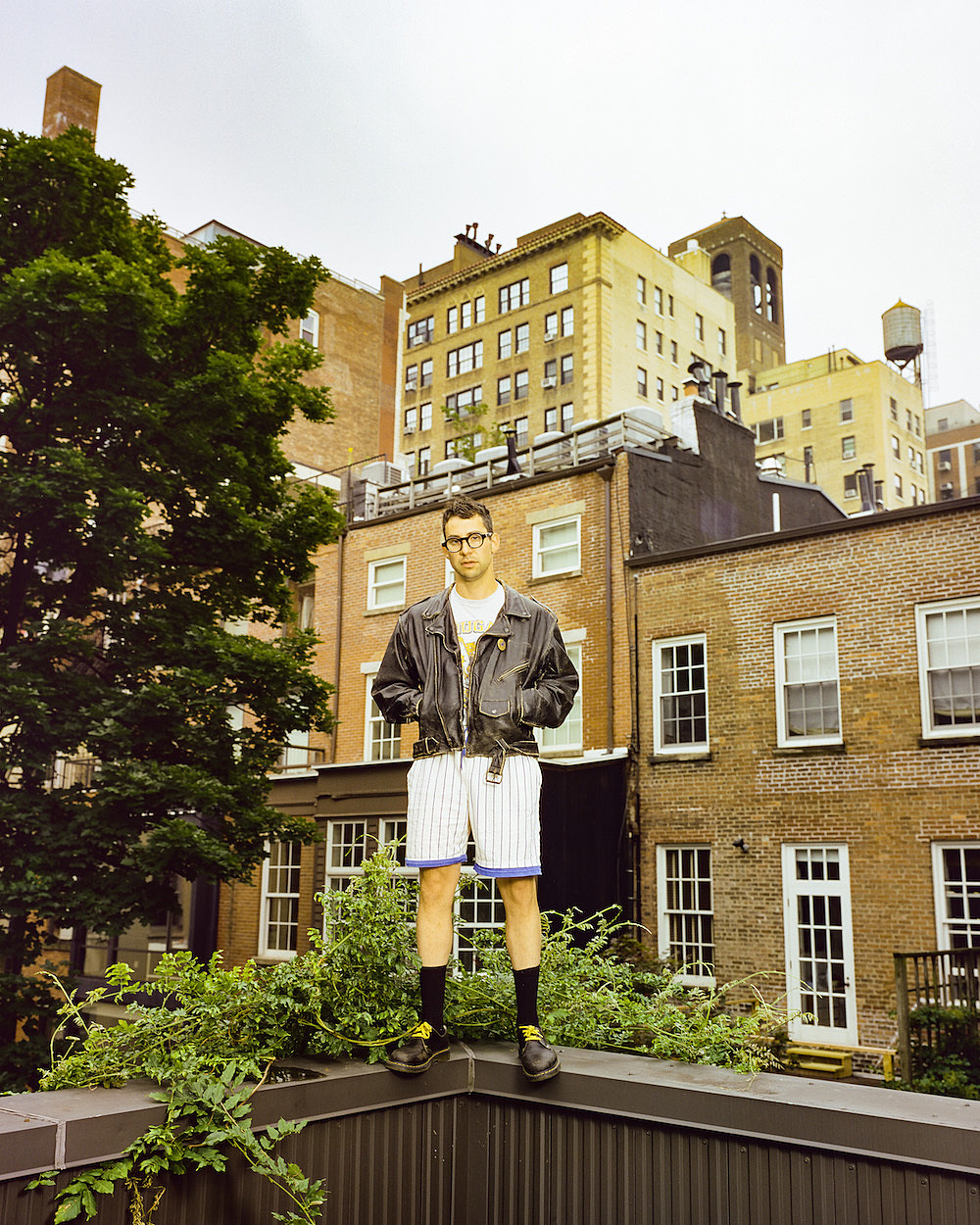 The Antonoff family know the weight of life-defining loss. Jack's younger sister Sarah passed away when she was 13 of brain cancer, when Jack himself was just 18. It is a relentless kind of trauma, a grief Antonoff has dissected both privately and through his work on two previous Bleachers albums. But where before, that loss was palpable, spilling out through his songs (see: debut album 'Strange Desire''s 'I Wanna Get Better', and 2017 follow up 'Gone Now''s 'I Miss Those Days') this time, he's asking: What would happen if everything WASN'T defined by that one tragic event?

"When my sister died it did this thing, which I'm really starting to realise now, where because it's such a massive life event, you become a genius in one language - maybe it's grief - and such an infant in others," he explains. "So if you feel like shit, if you have panic attacks, if you're bad at relationships, it is all because this thing happened. And so you don't get to discover yourself outside of it."

It feels like quite a seismic realisation for someone who has lived with that burden for almost two decades. "You just get to a point where you're there, and you've got all this baggage, and you can't quite fit through the doorway," he explains. "So you say, 'OK, I've talked about grief forever, maybe there are other things that are worth looking at, that I've missed because I've been so obsessed with this big thing'."

'Take The Sadness Out of Saturday Night', then, is an attempt to get through the door, to see the world - for the first time in a long time - unclouded by that pain, even if just to make space for some of life's other shitty experiences.

Album opener '91' is a track set in a time before the loss of his sister. It's a song that acknowledges that perhaps things weren't perfect, even then. Somewhat surprisingly, its co-writer (one of many on this record) is British author, Zadie Smith. The pair met in New York, where Smith lives and lectures at New York University, and they got to talking. "I had never worked with someone who didn't write within music, but all of a sudden, when playing it to her, I thought, 'She can help me frame it'," Jack says of the collaboration. "She did a beautiful job and, you know, it's one of my favourite songs I've ever made."

With collaboration and symbiotic relationships at Jack's core, the guests on 'Take The Sadness…' breeze in and out, hidden in the liner notes, adding an idea here or there. Lana Del Rey co-writes on one song ('Don't Go Dark'); St Vincent sings backing vocals and produces on another ('Stop Making This Hurt'), and Jack's hometown hero, Mr Bruce Springsteen, joins him for gravelly love song 'Chinatown'.


Growing up in New Jersey, Springsteen was a huge influence on a young Antonoff - something that's felt in the specificity of characters he details in his own songs and, arguably, those with Taylor Swift too. The Jersey boys have become firm friends over the years, and 'Chinatown' reportedly came together naturally; Jack played it to Springsteen while at his house, and Bruce decided to lay down a verse. But as much as Antonoff professes not be starstruck, does the weight of making a music video with your idol never cause a few 'what the fuck?' moments?

"Honestly, Bruce is just my guy, he's my friend, he's the best. And he's kinda just as advertised," he insists. "It's not weird because [his influence on me] is an open dialogue. It's easy to be disarmed by people who aren't projecting the mythology of themselves but are just real. That's true of all the artists I work with."

OK, but does he think it's weird that you dress like him though?

"Dress like him?" asks Jack, wearing one of his rotating combos of white tee and stonewashed denim (sound familiar?). "I think I dress like Rick Moranis in Honey I Shrunk The Kids, so I don't know if that plays…"

Jack Antonoff has been writing songs for 26 years. His first, a little ditty called 'Last Week's Lunch', penned at age 11, was about discovering a forgotten sandwich bag in your locker. "It wasn't my finest work but it was well-received," he quips. "If I had to really consider it, maybe it was a bit of a meditation on something going bad - something prepared by one's mother, you know? Something maternal going wrong? Which I guess are concepts I'm still digging into in some way."

At school, he became immersed in the New Jersey punk scene, forming Less Than Jake and NOFX-leaning band Outline with some classmates. At that time, music for Jack was all about community and "finding your people" - whether they turned up to the shows or not. New Jersey and its unique sensibility has always been a huge influence on his sound. "It's a very specific thing," he explains. "New York and New Jersey are staring at each other - or rather, New Jersey is staring at New York and New York is staring at itself - so it's the ultimate life outside the party, the ultimate younger brother, and it creates so much devastation and hope."

Outline hit the road during Jack's late teens and early twenties, booking their own shows, searching for "their people" in towns across America. Next, came a new band, Steel Train, and his first foray into being a frontman. From there, he joined Fun. as guitarist and drummer, and soon came to know huge chart success with supermassive pop song 'We Are Young'. The idea for Bleachers came while on the road with Fun., inspired by the iconography of John Hughes movies and their big '80s energy.

Until this point, Jack was a songwriter and a performing artist, loving both in equal measure. It was Taylor Swift, though, who made him a producer. "It's funny, because if nobody listens to your song, you're still a songwriter. If nobody watches your band, you're still a performer. But if nobody lets you produce their album? You can't really call yourself a producer," he says. "Taylor was the first person to take me seriously and just say, 'OK, that's done'. That song was [2014's] 'Out Of The Woods'. She really kicked the door down for me and now, it just makes me feel like she trusts and believes in me."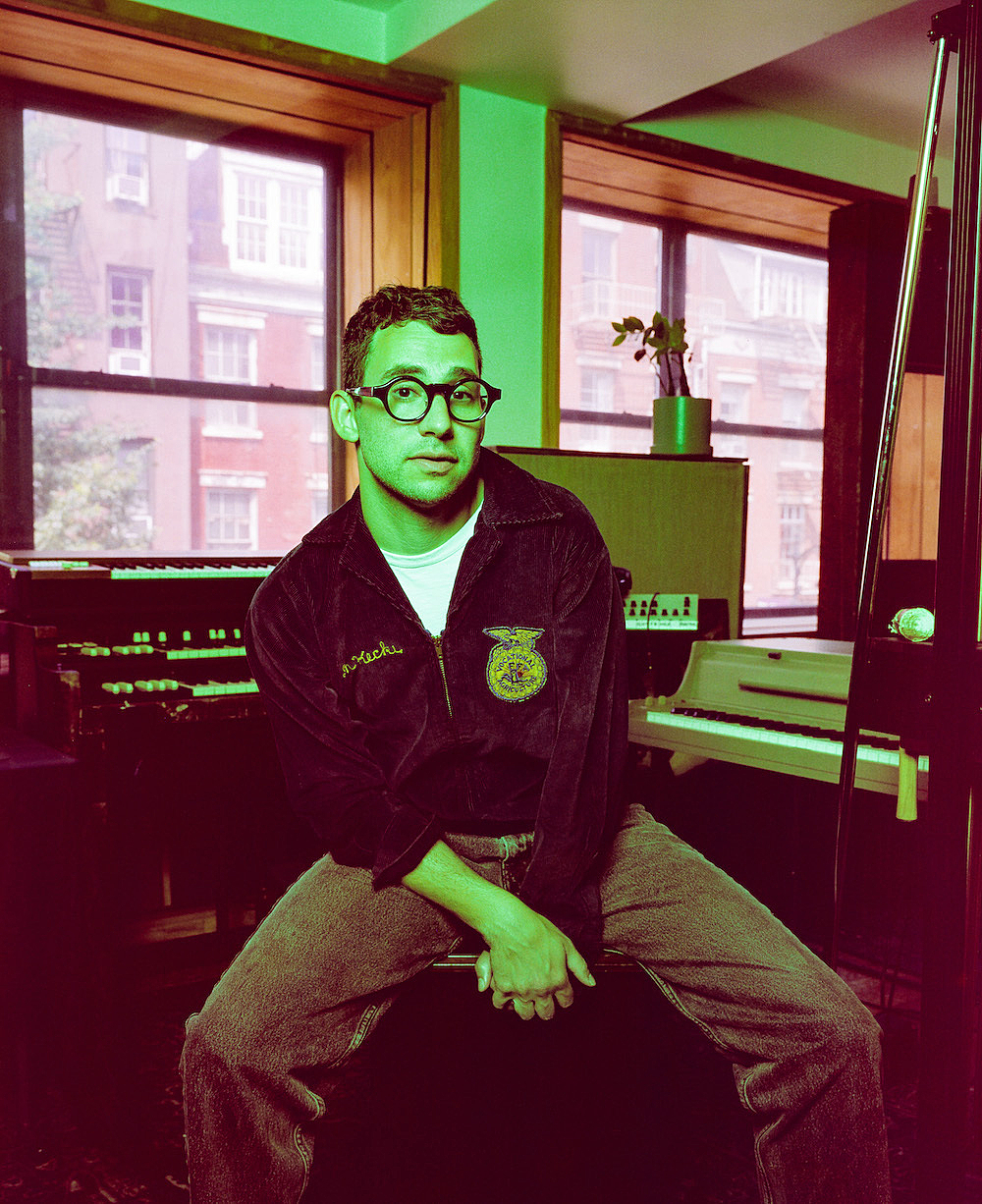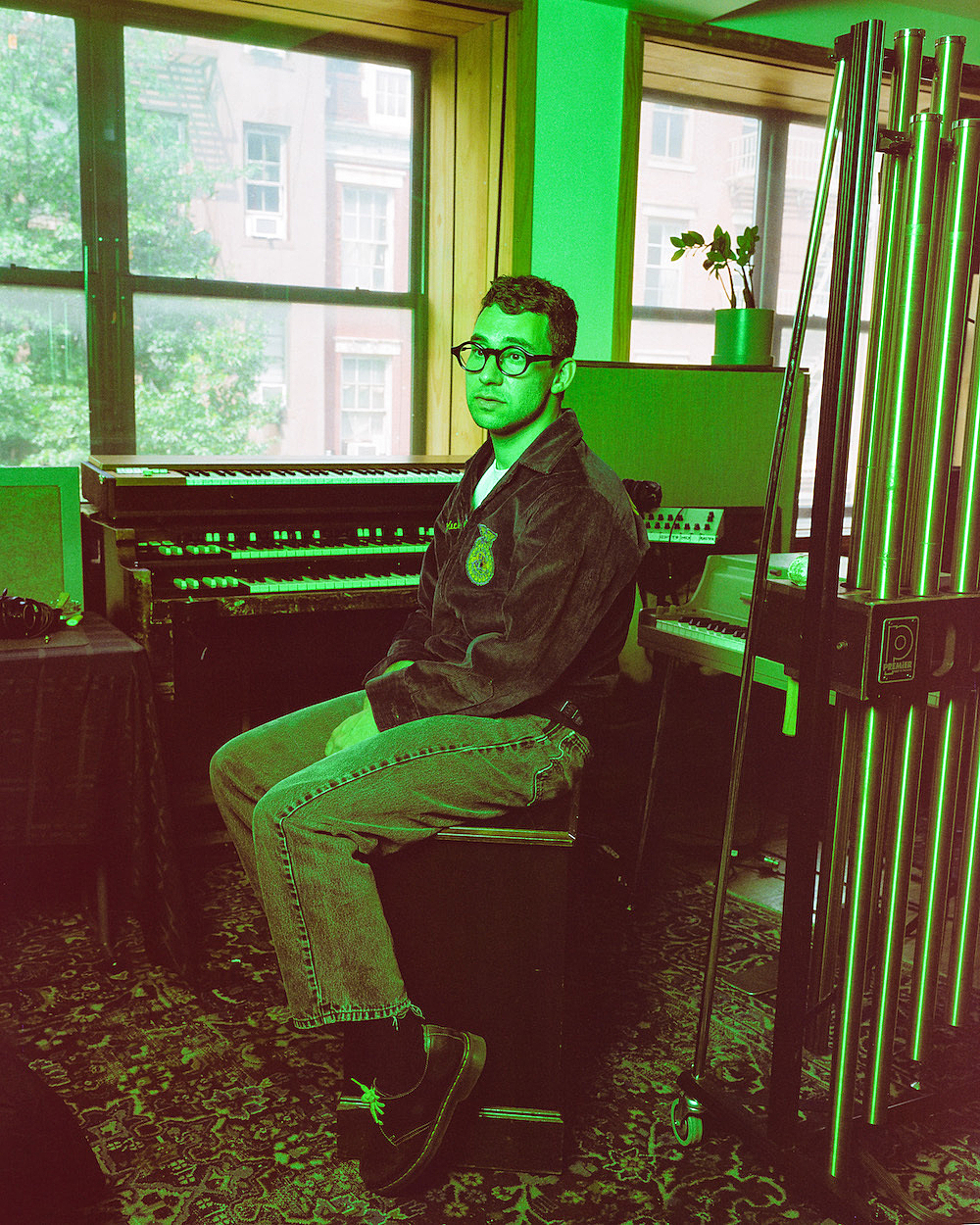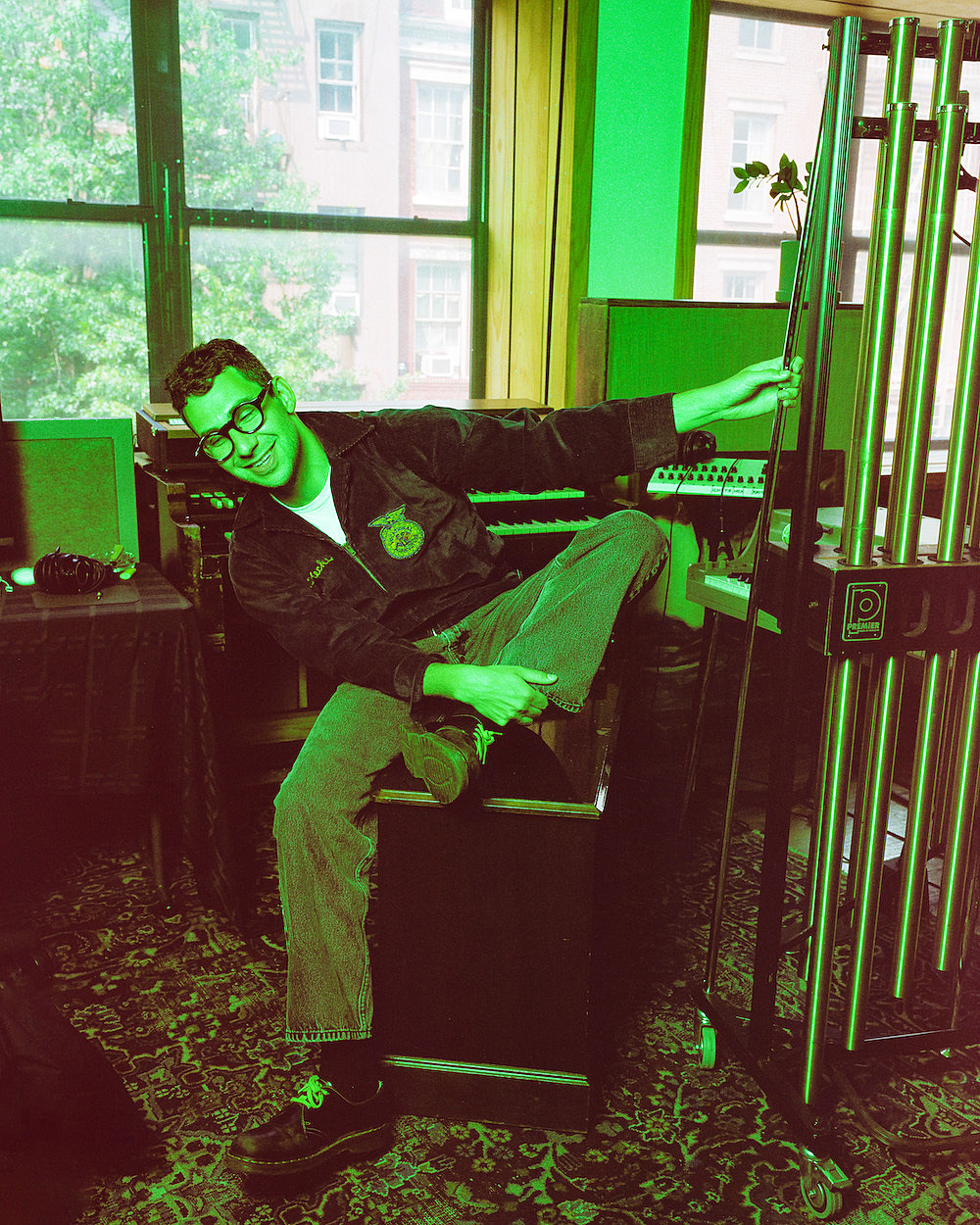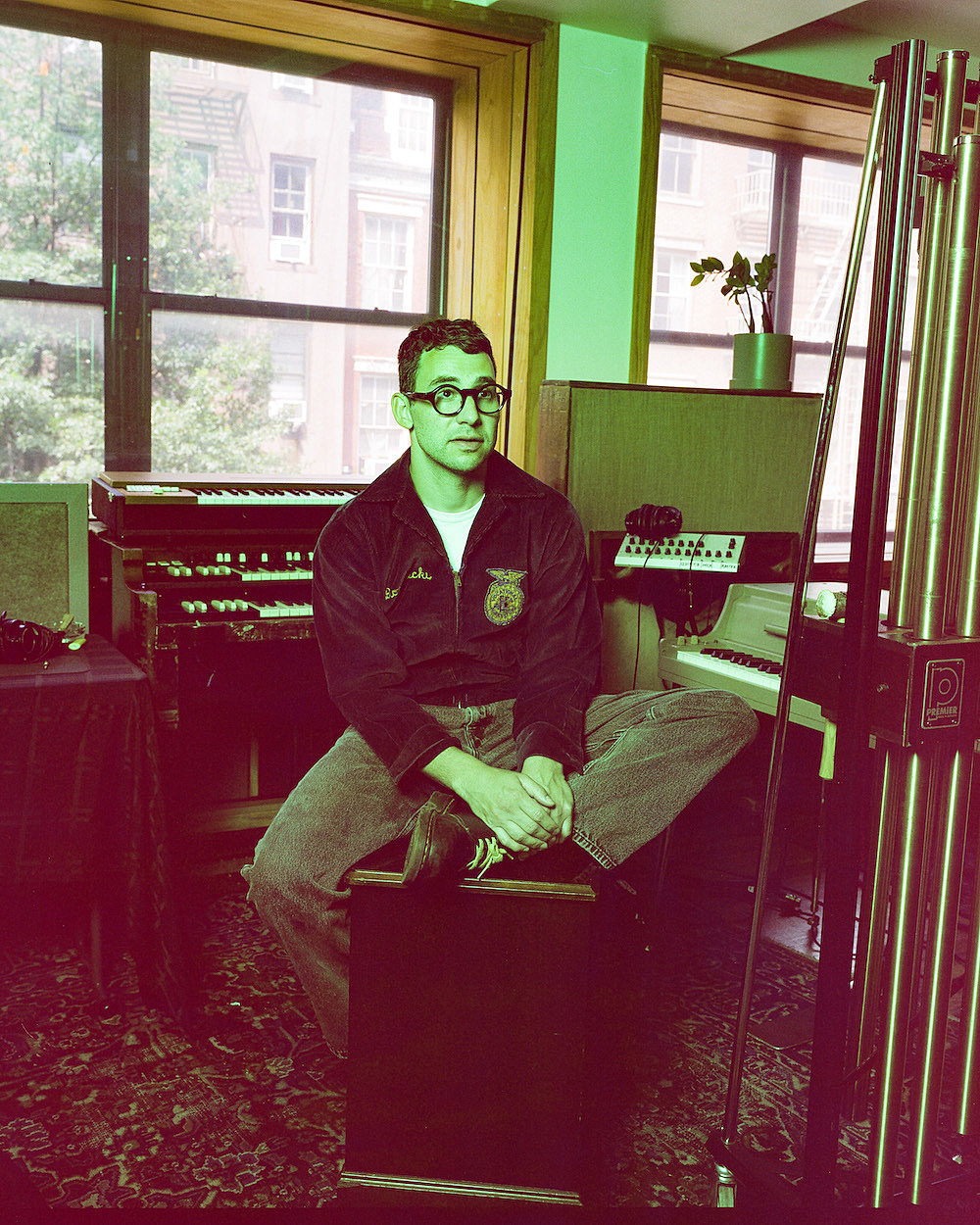 "
Lorde has been one of the most incredible creative relationships in my life. She's amazing.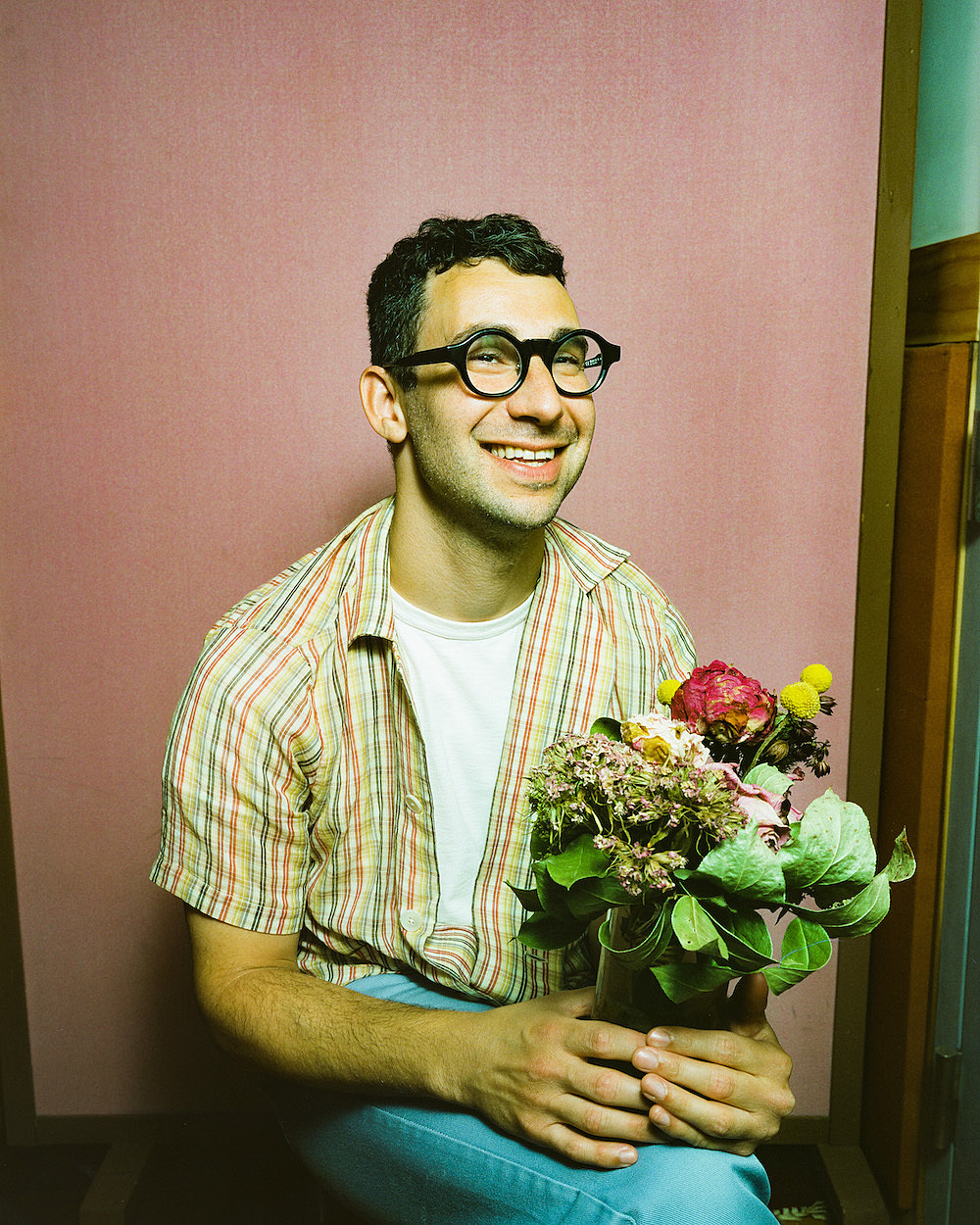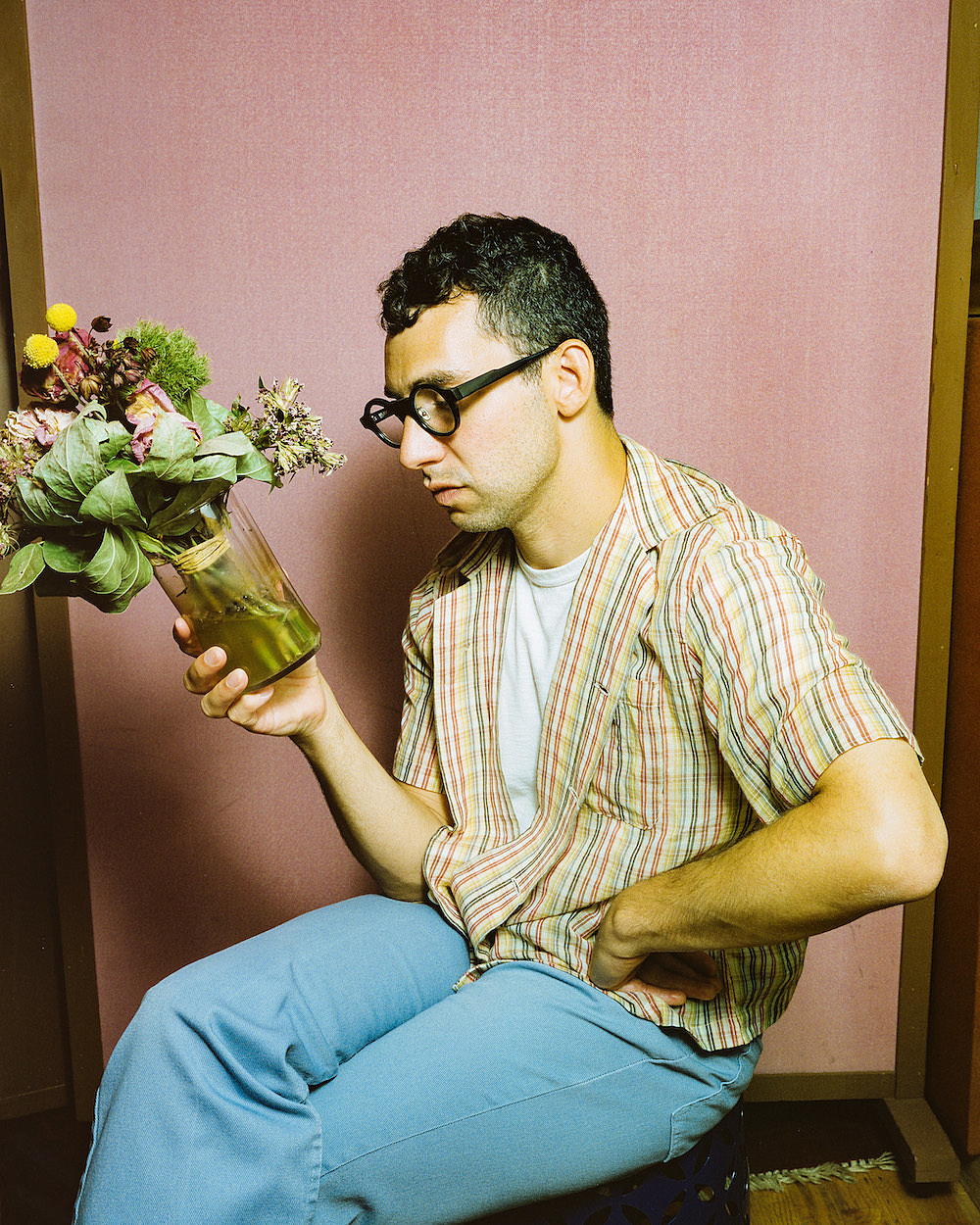 Jack In Numbers
1
Antonoff-run music festival, Shadow Of The City, an annual New Jersey event
15
Grammy nominations
16
Albums produced
37
Dates on Bleachers upcoming North American tour
2013
The year Jack first worked with Taylor Swift
911 million
Views on the video for Fun.'s 'We Are Young'
Life for Jack these days is pretty simple - he essentially has what sounds like a pretty epic 9-5 - and yet people seem determined to crack him, confused by the magnitude of his work, wanting to know the magic formula for success.

The reality is a little less salacious than the headlines would have you believe.

A day in the life of Jack starts when it starts, after eight hours sleep, but always the same way, with a bowl of oats and raisins. "I like to eat the kind of food you get in a musical orphanage," he notes. His best work happens before lunch – "You're just yourself in the morning, before the day beats you up" – making notes on the piano at home before he heads to the studio, usually his space at the famed, Jimi Hendrix-founded, Electric Lady in NYC: the room in which 'Melodrama' and other much-lauded work came together.

He doesn't work late, finishing his day with a walk through Washington Square Park and then home. "I like to be around my family," he says, "I like to do very simple things because I find that I spend a lot of my time really outside of my head with work, in this really weird zone, so I feel really comforted by very familiar things."

The Antonoff family certainly seem close. Jack's sister is fashion designer Rachel Antonoff - you can often spot him in campaigns for her clothing. She's also the person hand jiving with him in the video for recent single 'Stop Making This Hurt'. His dad, too, is a guitar player and has been known to perform with his son.

Many have puzzled about Jack's connection with the Lordes and Lanas of the world, trying to decode how this nerdy guy has seemingly earned the trust of so many global megastars. At its core, he insists, it's not that complex.

"It starts with conversations about things like music, and then you're talking about your life, and before you know it you're deep in conversation. I don't want to earn their trust though, I want to be in something together."

Whether earned or otherwise, these artists do trust Jack and it's not hard to see why. For a guy who thinks a lot about death, he's pretty good company. He's affable, quick-witted, his thick, black-rimmed glasses and scruffy mop of curls distracting from the fact you're speaking to one of the world's most in-demand music producers. As we chat, he seems interested, reluctant to give too much away about his incredibly close and famous collaborators, but happy to wax lyrical about the work. The work is clearly what motivates him.

He knows he's good, too. His five Grammy wins and fifteen nominations have perhaps helped with that. "What I think some people don't understand is that it's actually a pretty small group of people that I work with," he attests. "I don't really do sessions. And it's actually completely opposite to how a lot of production works, where it's sort of like speed dating. So sometimes I feel incredibly isolated. And that's why I have a weird, strange reaction when someone's like, 'You're busy', or 'You do all this stuff'. It's like, actually not really!"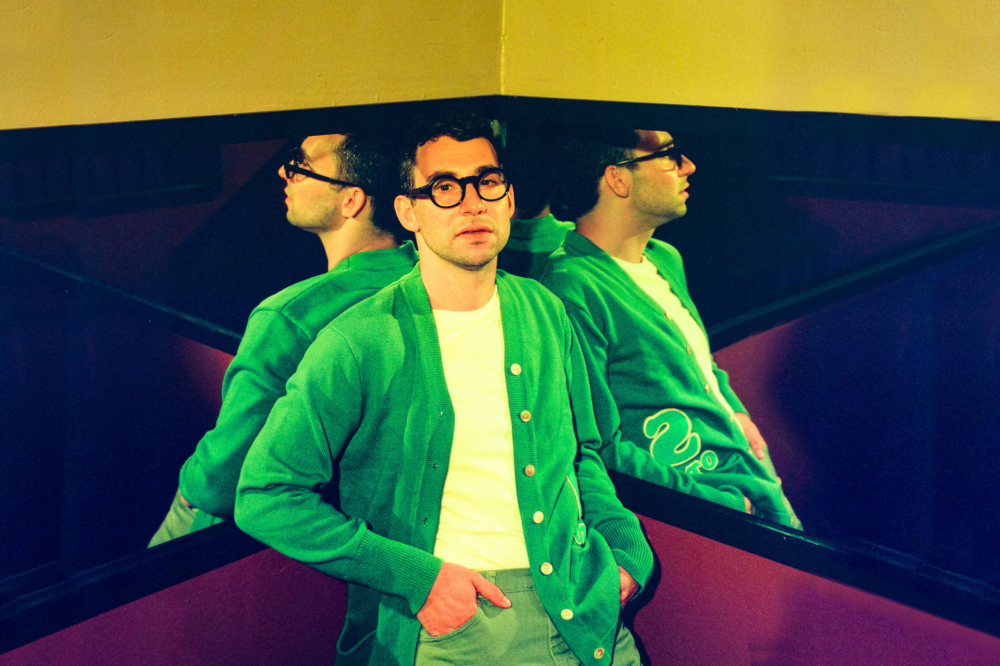 "
You get to a point where you've got all this baggage, and you can't quite fit through the doorway.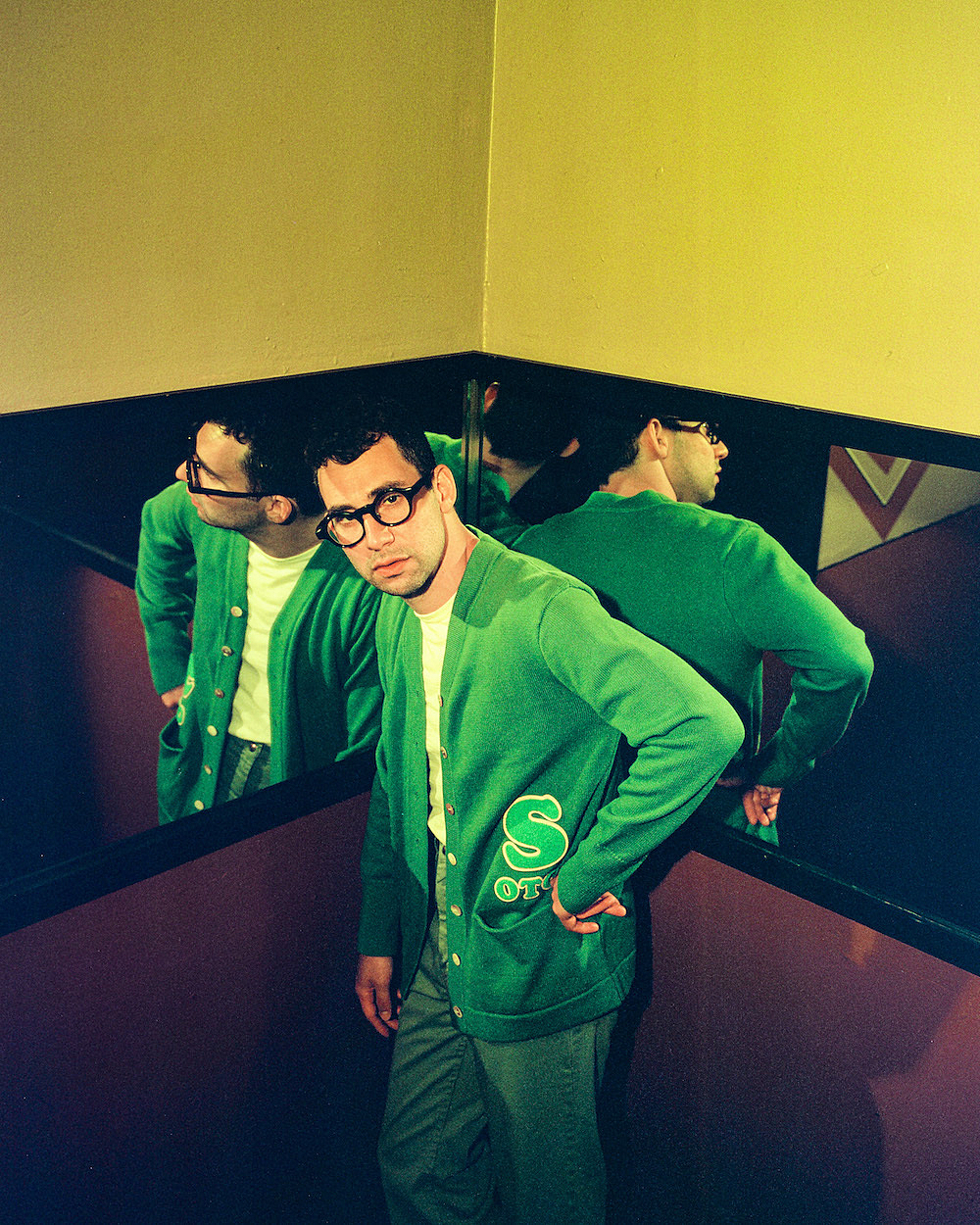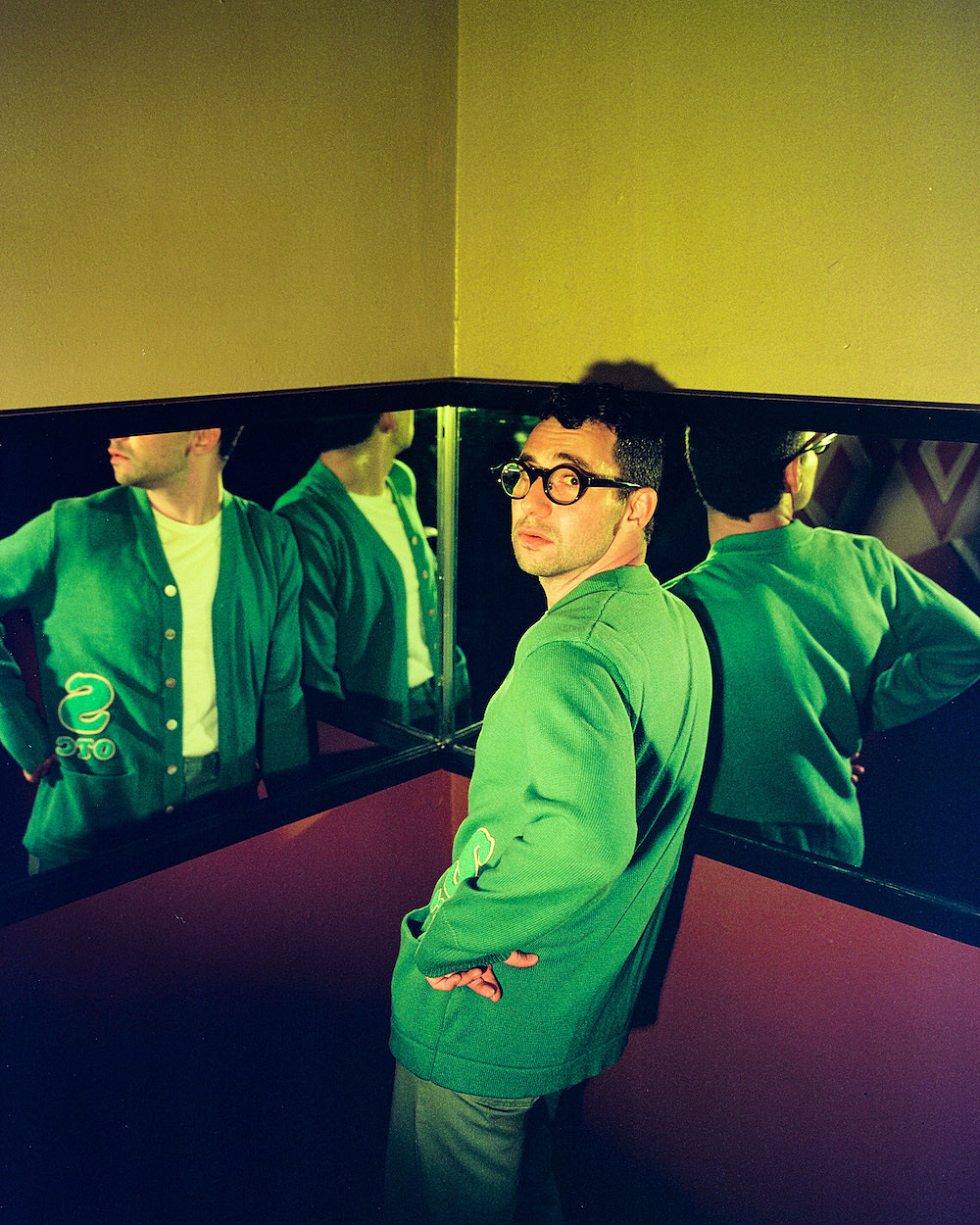 Sometimes the narratives around these collaborations, particularly those with women ("I also work with men," he notes) have a strange undertone: that there must be a BIGGER story than simply a group of ridiculously talented friends and peers, pooling their skills.

"A lot of things produce cynicism, and when someone steps past the line and makes some pretty big claims about what they're setting out to do, it invites a lot of like, 'Well, hold on what's going on here?'," he posits.

"I don't know who said it - maybe it was [comedian] John Mulaney - but they said, 'I believe everything I read in the New York Times is fact, except when it's about my own industry'. There's this whiplash between some sort of gross Svengali concept and the 'What's even really happening here?' concept. And it's like, well, what's happening is what we've always been saying is happening! There's not some weird, salacious detail to it. Like, isn't the story just the quality of the work?"

And honestly, it kinda is. Because while the culture critics and talk show hosts scrabble around for something juicier, the fans are the ones that recognise Jack's talent. Bleachers have gained a big following, particularly in the US, helped a little by his work with artists whose fanbases are fervent, to say the least. "Everyone is welcome, it's not elitist, but I'm still looking for MY people," he says of the shift in audience. Dive into social media and you'll find fans trying to decode every tweet he shares, looking for clues as to upcoming releases. Have the Swifties descended?

"Easter egg culture is always something I've loved," he says, laughing at a particularly roundabout Reddit thread that has someone forming a complex anagram with the album title, minus specific letters. "I've always been hiding little things here and there. I remember when I first listened to [Green Day's] 'Dookie' and realised there was a secret song, that was the coolest thing. Playing 'Dark Side of the Moon' backwards, [the conspiracy of] Paul [McCartney] being dead… this is my stuff. I look for this stuff. So I appreciate it."

For now, he's remaining tight-lipped about the next post-Bleachers release, this month's 'Solar Power', but says he "thinks about it every day" - as he still does Lorde's last album, 'Melodrama'. "These things live with you; they're big parts of your life, and now I kind of see it the way so many other people do. It's transcended something. Ella has been one of the most incredible creative relationships in my life. She's amazing."

As for future collaborations, a stalk of Jack's recent Instagram stories would suggest that he's already working on something with Phoebe Bridgers' label signee, Claud. But as for a wishlist?

"I could tell you people I love, but I might not love where they're going and they might not love me going there with them," he says diplomatically. "That said, my favourite band is Wolf Alice. That doesn't even mean I'd be good at working with them. It just means I love them and I'm happy they're making music."

With thoughts of that blissful union blooming into view, our time is up. Where so many have dug deep to uncover Jack's magic formula, perhaps the answer was hiding in plain sight all along: Work hard, be nice, keep your circle small and your friends close.

Pause for a minute and you can already hear them, the quiet voices, in the distance, singing along to your next favourite album. And we bet we know who produced it.


'Take The Sadness Out Of Saturday Night' is out now via RCA.