Listen
Self Esteem shares anthemic new track 'Moody'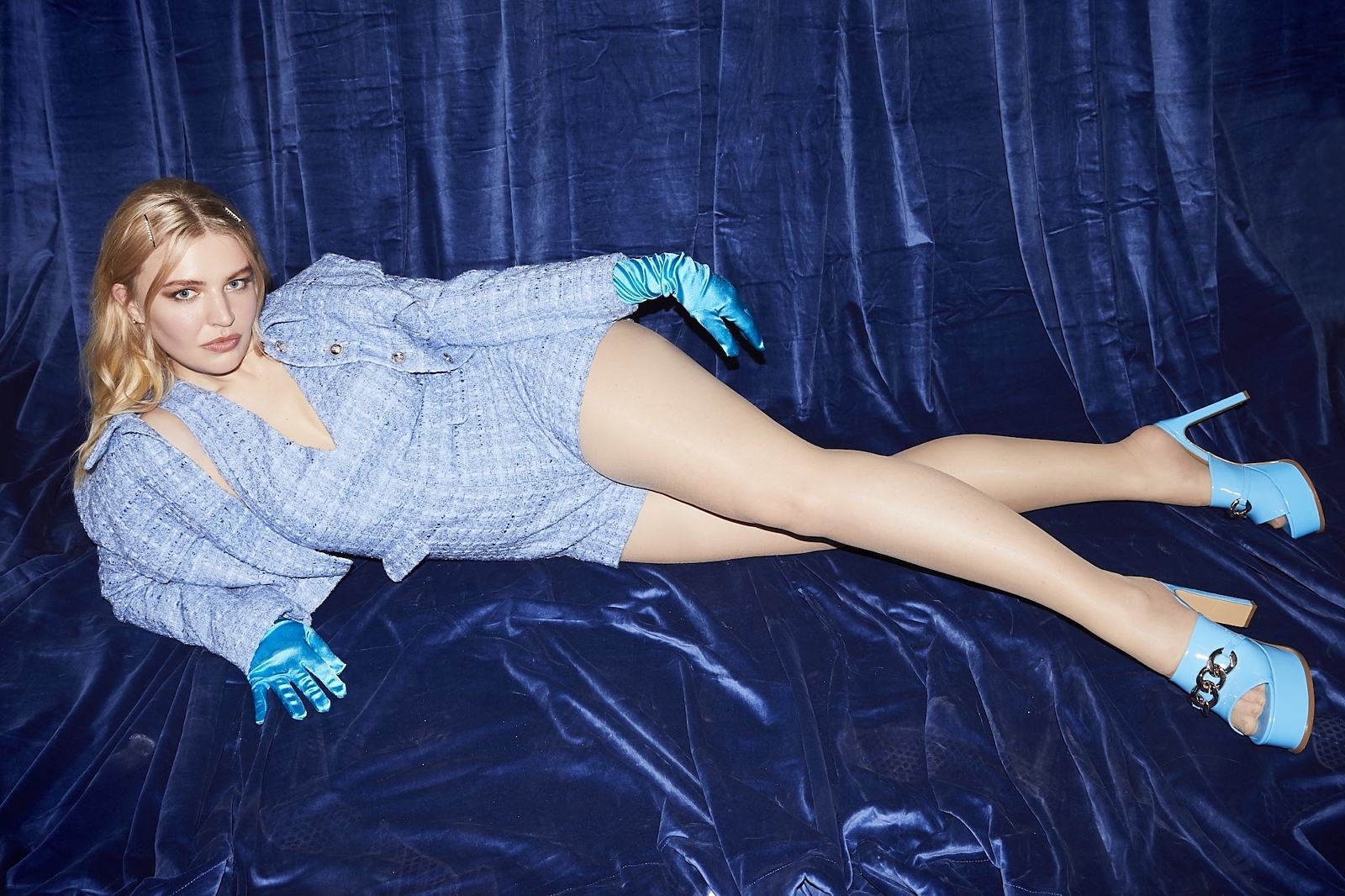 Photo: Olivia Richardson
Her new album 'Prioritise Pleasure' lands next month.
With her eagerly-awaited new album 'Prioritise Pleasure' set to make an impact on 22nd October, Self Esteem is giving us the latest taste of what to expect, with new gem 'Moody'.
An anthemic new'un, with the instantly iconic opening line of "sexting you at the mental health talk seems counterproductive…", she says, "Moody is a song about reclaiming being a moody cow. My whole life I've been referred to as mardy (northern for moody) but lately I've been realising as a woman in this world, especially as a woman in the music industry, of fucking course I'm moody! It's such a slog even getting heard, every day shitting yourself about your safety, the societal expectations. I'd love to be sweet and happy go lucky but I'm afraid I'm too tired to be most of the time."
Check it out now below.
Revisit our July issue with Self Esteem now!
'Prioritise Pleasure' Tracklisting:
1. I'm Fine
2. Fucking Wizardry
3. Hobbies 2
4. Prioritise Pleasure
5. I Do This All The Time
6. Moody
7. Still Reigning
8. How Can I Help You
9. It's Been A While
10. The 345
11. John Elton
12. You Forever
13. Just Kids
See Self Esteem live at the following dates:
NOVEMBER
01 - Fleece, Bristol (SOLD OUT)
02 - Wylam Brewery, Newcastle
03 - Clwb Ifor Bach, Cardiff (SOLD OUT)
04 - O2 Academy, Oxford (SOLD OUT)
06 - The Bongo Club, Edinburgh
07 - Audio, Glasgow (SOLD OUT)
09 - The Workmans Club, Dublin
10 - Gorilla, Manchester (SOLD OUT)
11 - Belgrave Music Hall, Leeds (SOLD OUT)
12 - The Leadmill, Sheffield (SOLD OUT)
14 - Norwich Arts Centre, Norwich (SOLD OUT)
15 - Sub 89, Reading
16 - The Joiners, Southampton (SOLD OUT)
17 - Heaven, London (SOLD OUT)
19 - Elsewhere, Margate (SOLD OUT)
20 - Patterns, Brighton (SOLD OUT)
23 - Phoenix, Exeter
24 - Hare & Hounds, Birmingham (SOLD OUT)
25 - Metronome, Nottingham (SOLD OUT)
FEBRUARY
28 - The Parish, Huddersfield
MARCH
01 – St Lukes, Glasgow
02 – Stylus, Leeds
03 – CHALK, Brighton
04 – Trinity, Bristol
23 – Cathedral, Manchester
24 – The Forum, London
25 – Octagon, Sheffield