Watch
Bastille drop 'Shut Off The Lights' video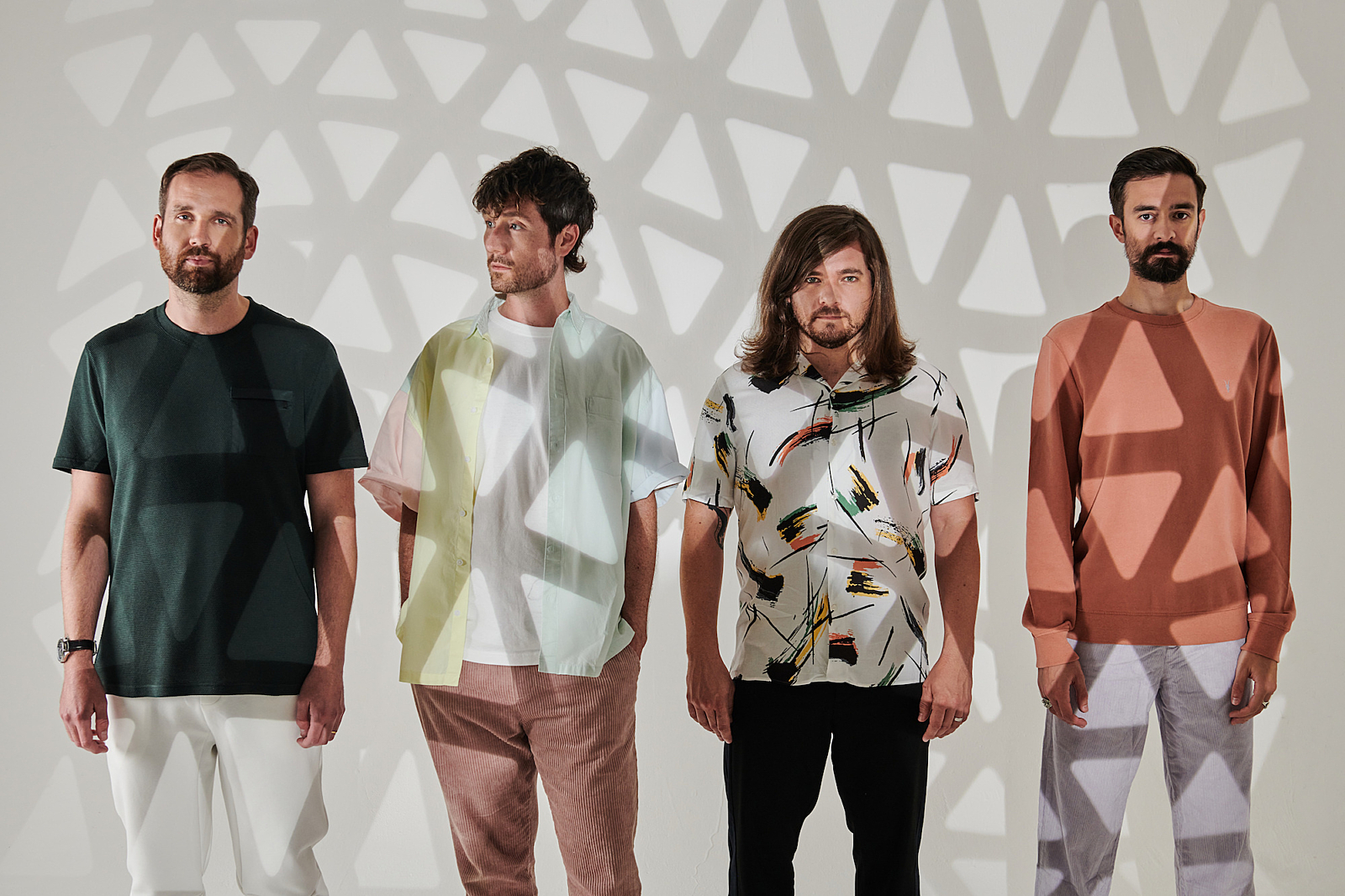 Photo: Sarah Louise Bennett
Their fourth album, 'Give Me The Future', is out next week.
Ahead of the release of their new album 'Give Me The Future', Bastille have shared the video for latest single 'Shut Off The Lights'.
"We wanted to make something that reflected the euphoria and the fun of the song," Dan Smith says. "The track is a moment of humanity, normality, and intimacy on the album, so a video celebrating small funny moments in the day seemed to make sense. Plus, it just makes us want to dance, so it seemed only right to get that in there too."
Check it out below.
'Give Me The Future' Tracklisting:
1. Distorted Light Beam
2. Thelma + Louise
3. No Bad Days
4. Brave New World (Interlude)
5. Back To The Future
6. Plug In…
7. Promises (by Riz Ahmed)
8. Shut Off The Lights
9. Stay Awake?
10. Give Me The Future
11. Club 57
12. Total Dissociation (Interlude)
13. Future Holds (feat. BIM)
See Bastille live at the following dates:
MARCH
31 March – Bournemouth International Centre, UK NEW DATE ADDED
APRIL
01 – Hull Bonus Arena, UK NEW DATE ADDED
07 – London, The O2, UK
08 – Manchester, AO Arena, UK
10 – Glasgow, O2 Academy, UK SOLD OUT
11 – Glasgow, O2 Academy, UK
13 – Cardiff, Motorpoint Arena, UK
14 – Birmingham, O2 Academy, UK SOLD OUT
15 – Birmingham, O2 Academy, UK SOLD OUT
17 – Plymouth Pavilions, UK
18 – Brighton Centre, UK
MAY
14 - Memphis, TN The Soundstage at Graceland
15 - Oklahoma City, OK Jones Assembly
17 - Mesa, AZ Mesa Amphitheatre
18 - Las Vegas, NV Theatre at Virgin Hotel Las Vegas
20 - Los Angeles, CA YouTube Theater
21 - Paso Robles, CA Vina Robles Amphitheatre
23 - Portland, OR Keller Auditorium
24 - Seattle, WA Paramount Theatre
25 - Bonner, MT KettleHouse Amphitheater
28 - St. Paul, MN Palace Theatre
29 - Kansas City, MO Uptown Theater
31 - St. Louis, MO The Factory at The District
JUNE
01 - Madison, WI The Sylvee
03 - Toronto, ON History
05 - Washington, DC The Anthem
07 - New York, NY Terminal 5
08 - Boston, MA Roadrunner
10 - Detroit, MI Masonic Temple Theatre
11 - Pittsburgh, PA Roxian Theatre
12 - Indianapolis, IN WonderRoad Festival
14 - New Haven, CT College Street Music Hall
15 - Philadelphia, PA The Met
17 - Columbus, OH KEMBA Live! Outdoor