The Blackout - Start The Party
The tracks, although individually solid, blend into uniformity over the course of an album.
Label: Cooking Vinyl
Rating: 2-5 Stars
'Start The Party' is the fourth album from Merthyr Tydfil sextet The Blackout, and has been pitched by the group as an antidote to all of the 'negativity' that music portrays nowadays. Unfortunately, proceedings open with the title-track and lead single which has plenty of energy, but when they spell out the letters 'P.A.R.T.Y' it brings back unwelcome memories of a certain Avril Lavigne.

One of the most surprising tracks here is the reflective 'You', a welcome oasis in a desert of fury and sonic energy. It's a delicate ballad of real maturity that echoes their transatlantic musical peers Brand New and shows they can equally do subtle and heartfelt. Another standout is the ferocious 'Take Away The Misery' which shifts towards their hardcore leanings with an abundance of grinding riffs, screaming and the occasional expletive. That said, they still manage to wrap such edgier moments in sugar-coated choruses that reinforce that unswerving message of positivity. Its rallying call to 'go out for the summer as the sun goes down' is a welcome message in the throes of winter.

There are a couple of moments where they turn the pop screw too hard with 'Sleep When You're Dead' being a particularly blatant offender. The irony-free bit where they get 'just the girls' and then 'just the boys' to sing is excruciatingly self-indulgent and makes for uncomfortable listening. Single 'Running Scared' meanwhile has already gatecrashed its way onto the BBC Radio 1 playlist and it's not hard to see why. It's a catchy, hook-laden slice of punk-pop with a full-throttle guitar solo and a simple yet effective chorus.

If you took all of the swearing out then there would be more potential singles here than a David Guetta and Calvin Harris combined Greatest Hits LP, as even the running times seem purpose-built for radio. The crux of the problem however, is that there are too many individually solid tracks that are hummable in isolation but blend into uniformity over the course of an album; 'We Live On' in particular sounding a handclap or three away from a number of its running order companions.

This is a record which will no doubt appeal to long-term fans of the band as it revels in the same sonic territory as their previous output, and it works as a party-starting soundtrack with its simple lyrics and vitality, but there's a distinct lack of any real depth or enterprise.
More like this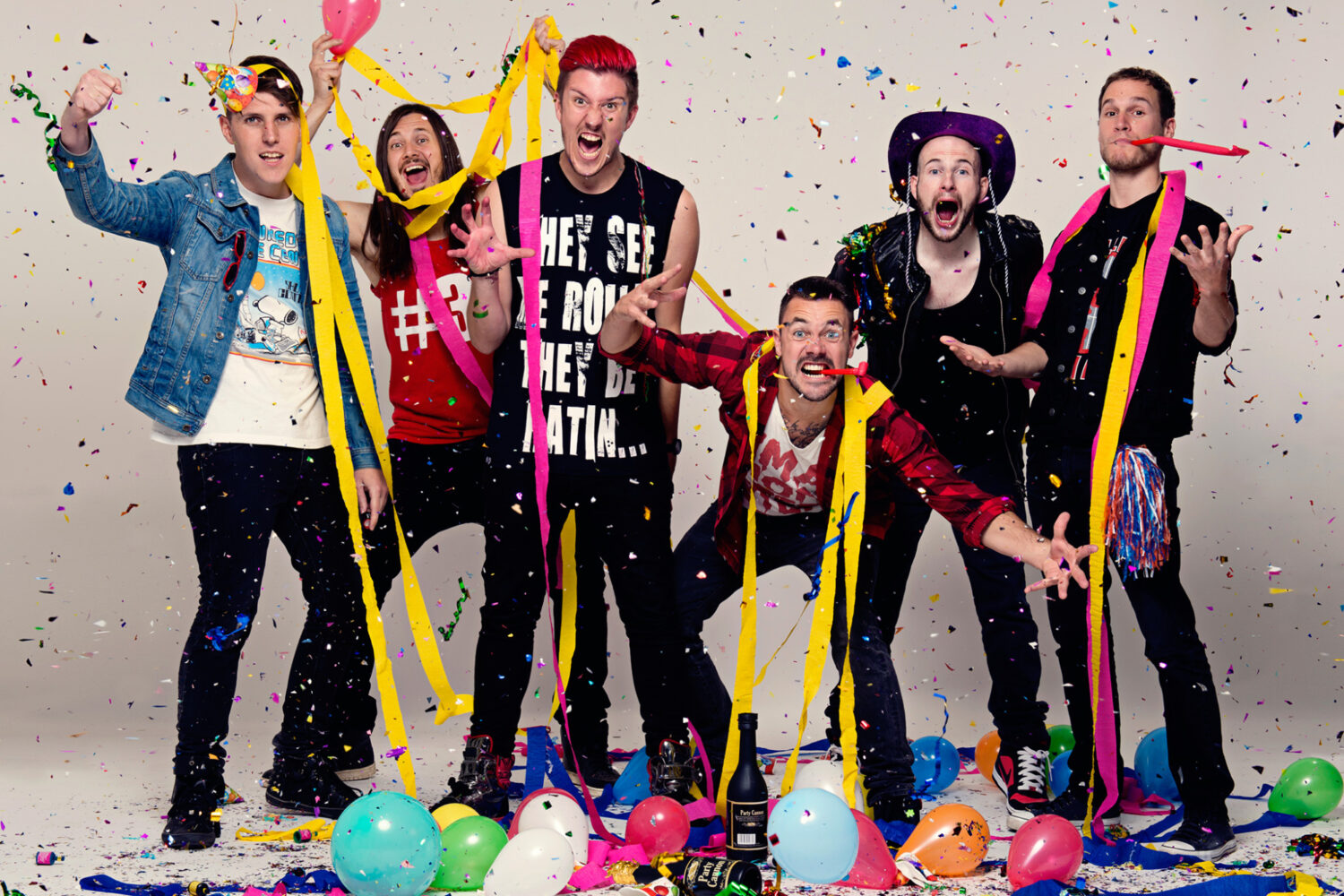 The band have unveiled a UK headline tour as well as a new EP, 'Wolves'.