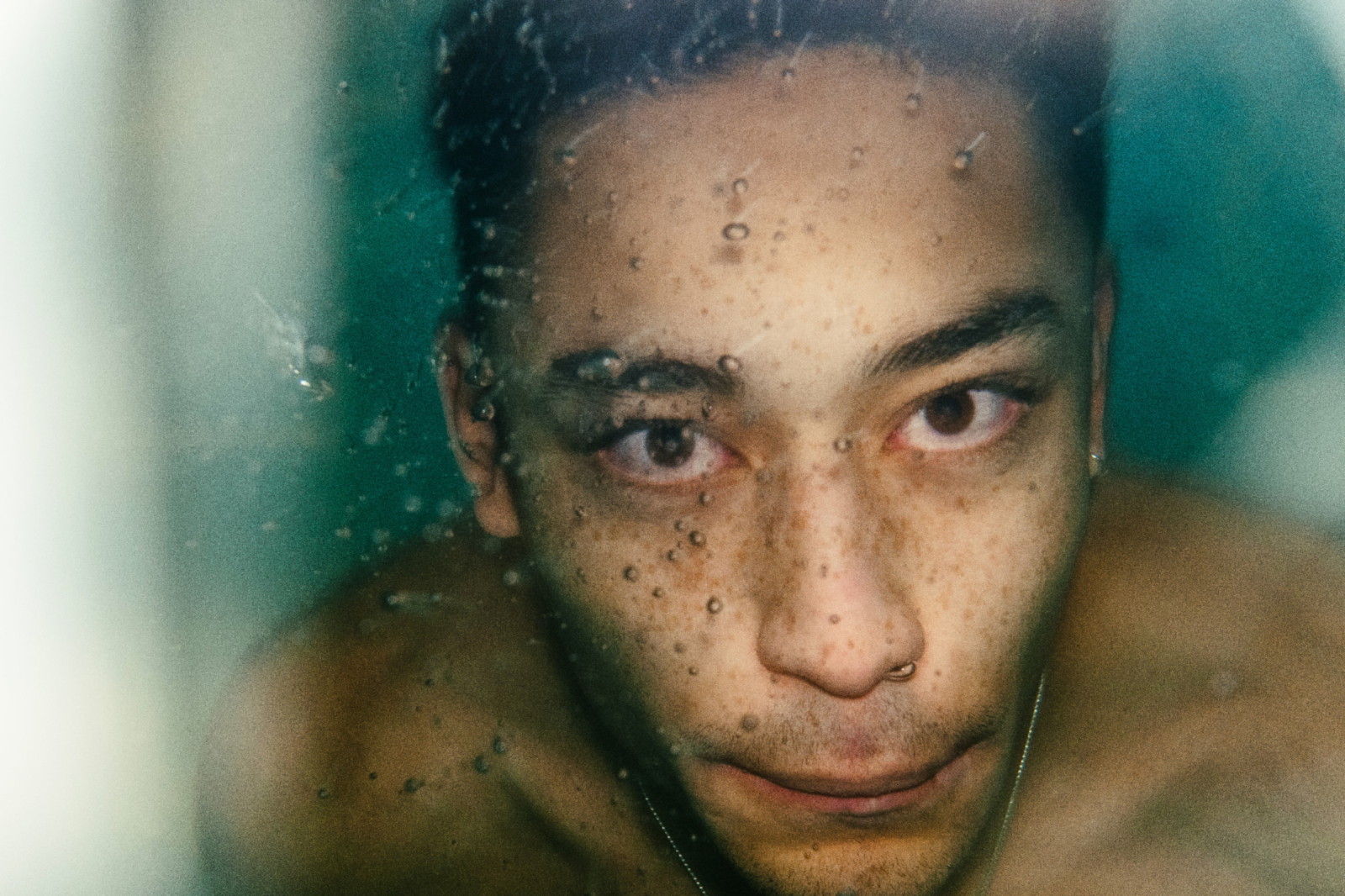 Nobody puts Loyle in the Carner
He's not just one of the UK's most talented rappers; there's no-one out there with a voice as distinctly honest.
As far as British talents making a gigantic splash go, things don't get much more exciting than Loyle Carner. Growing up in Croydon, Ben Coyle-Larner (his moniker deriving from his own misspelling of his name as a kid) never set out to be a rapper, though rhyme has featured everywhere in his life since he remembers. Using writing as an outlet for his restless nature, and speaking with arresting, candid honesty about his own tight-knit world atop eclectic beats - referencing everything from the jazzy licks of Italian composer Piero Umiliani, to the colourful, richly-textured gospel music spilling out of bustling church services in the process - Loyle Carner's universe is coloured by family, love, and togetherness. And often – for nothing escapes the grasp of Loyle's true-to-life storytelling – grief, frustration, and grappling with how to be a man who does the right thing, are dissected with painstaking detail.
"It's a very small, little universe we have in the house," Loyle says, rubbing remnants of chlorine out of his eyes after a dip in the pool. "It's just us three; me, my mum, and my brother, and everything goes through them, because it has to. I've got more responsibilities than I used to, and I see them when I come home. They're all I know," he nods. "I'm not really up to all the other stuff that other people seem to be up to," he smiles. "I'm at home."
Growing up with his mum, late stepdad, his younger brother, and gigantic pet poodle Ringo, it was Loyle who sat nearby on the side of the bath while his younger brother shaved for the first time (a scenario the pair recreate in Loyle's 'Tierney Terrace' video), Loyle who cooked dinner for the whole family, and Loyle who attempted to marshal the ongoing football rivalries that divided his house throughout his teenage years. "My dad was a Man Utd fan," he starts. "My brother is an Arsenal fan, my mum is a Crystal Palace fan, and I am a Liverpool fan," he explains. All those fierce divisions disappeared, however, when his beloved musician stepdad Steven Vengeance – the main male figure in his life, besides his grandad - passed away, quite suddenly, two years ago.
He's the reason that Loyle Carner, a dedicated Liverpool supporter, performs with an Eric Cantona shirt wrapped around his shoulders, while clad in his own Scouse kit. "When my dad passed, we didn't take on Manchester United, but we got a soft spot for them," he says. "All the rivalries started to fade after my dad passed. I still hate Arsenal, though," he grins.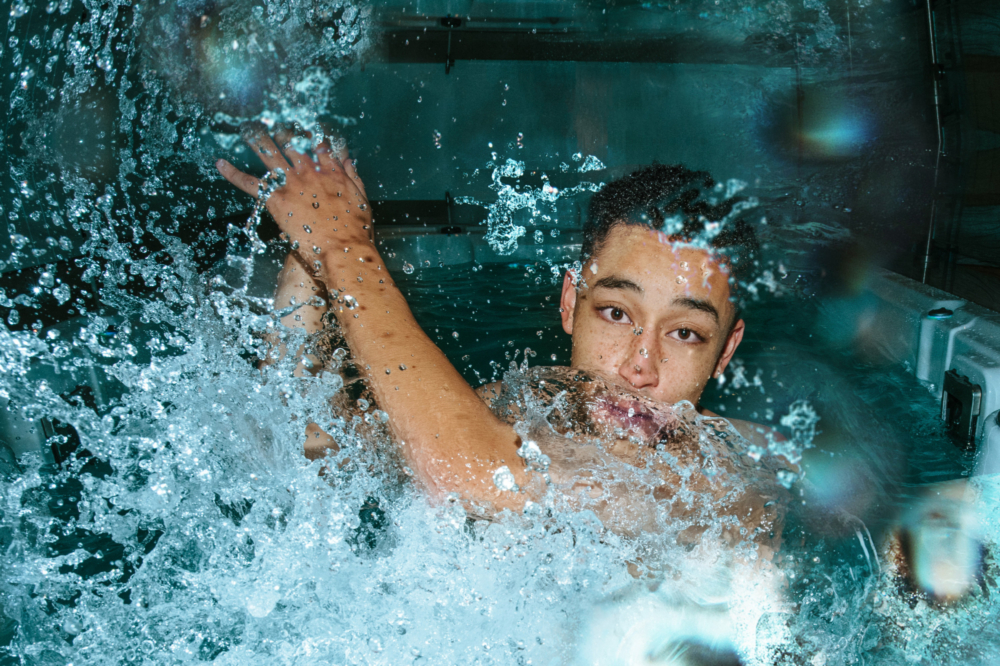 "
It's a very important thing, honesty.
— Loyle Carner
Forget about bravado, pretence, or affectation when it comes to Loyle Carner. His music, though ducking and diving with dexterous colliding syllables and carefully weighted words, is about telling the truth, however difficult or raw it may be. "It's a very important thing, honesty," he reasons. "Someone was asking me what it takes to be a good rapper, and they were looking for a really straight-edge answer, and I was like, 'Just have something to say.' If you have a story to tell, and you tell it, you're a good rapper. Doesn't matter how you tell it. For me, that's the idea, to move someone."

From the very beginning, Ben's music has done just that, and people instantly began to connect; either identifying with his experiences directly, or finding themselves caught unawares and off-guard by his honesty. Many videos he's released so far star his mum (something of a celebrity presence at his recent show at London's KOKO) and brother Ryan, and they're all self-directed too. Though it's a massive creative undertaking, he's fairly modest about the whole thing. "Otherwise I'd just be walking my dog or playing football," he laughs. His music gives endless intimate glimpses into his own world, too, reaching the added depths that cameras darting around his Croydon home can't plume. The laid-bare 'BFG' sees him exposing still fresh grief shortly after his stepdad's passing, atop a sample of Donnie & Joe Emerson's 'Baby', in strained, teared-up vocals. His voice, at times, sounds close to collapsing.

At first, he thought it might be a bit too much to release, but was thankfully persuaded otherwise by his go-to collaborator and "surrogate big brother" Rebel Kleff. "I put it out, and the response for it was mad," he remembers. "People were coming back to me very positively, just saying 'Thanks, I needed to hear this.' It moved me in ways I can't really describe. I found it very tricky because it's so close to home," Loyle admits. "'The Isle of Arran'," he says, referencing a single from his soon-imminent debut album 'Yesterday's Gone' (due out on 20th January), "is the same, it's also quite raw." Revisiting snapshots of visiting his late grandad up in Scotland - "the only place I was kind of taught anything remotely manly, by a man. It's the one time I got any stern advice," he says – it's typically, devastatingly honest. "It still scares me to this day," he admits. "It's still scary to perform them, because you've got to revisit the same stuff. It's important, though," he concludes. "It helped me find meaning in a few things that didn't seem like they had a meaning at the time."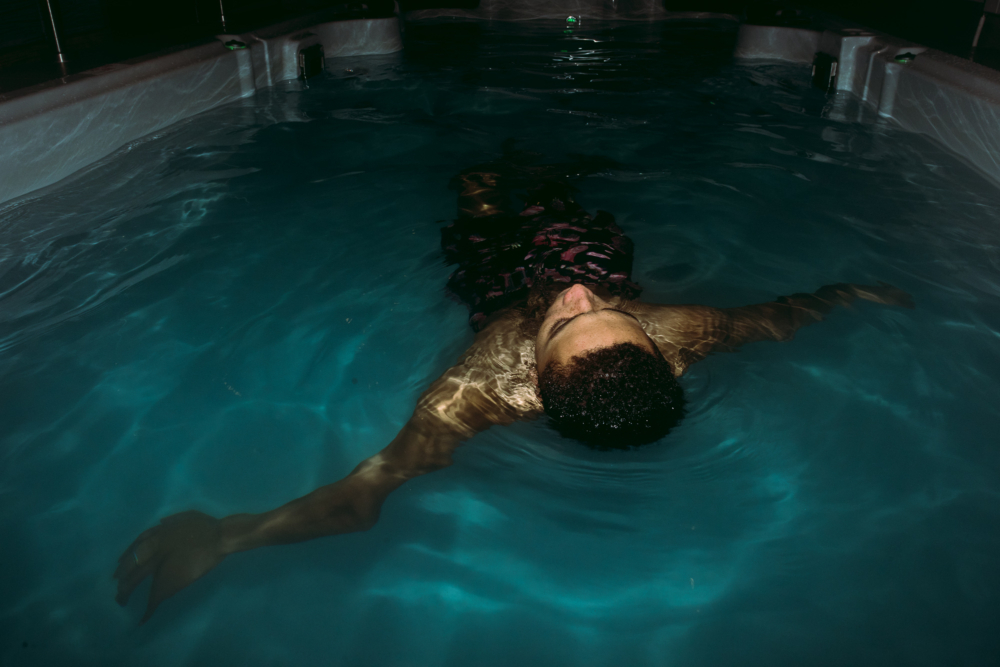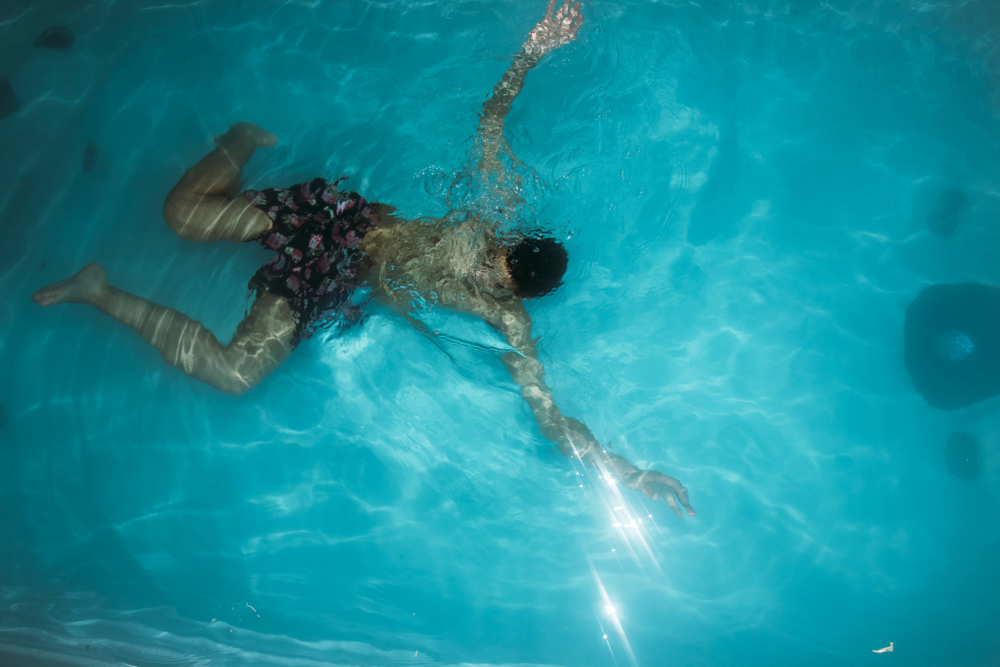 As a kid, a young Ben Coyle-Larner used to watch hip hop music channel Channel U (now Channel AKA) religiously. "Grime was on the rise for the first time 'round. My biological dad, and my cousins and that, were all listening to American hip hop, 90s stuff." It didn't always connect with him easily, he readily admits. "But when I first started hearing grime, there was this London accent," he smiles. "Grime is people doing things on their own terms. People saying no to things, the considered approach. People offer you the world, and you go, 'No, I don't want it yet.' Carry that weight. It's how the grime guys do things, and it's the only way you can run things, my grandad always taught me that. Only ever do things on your own terms. It's easier."

Rap, and writing in general, has always been the place where Loyle Carner finds both meaning, and the space for reflection. "People would always say, 'Ben raps, Ben raps,'" he remembers, looking back. "In the playground we used to have rap battles. It was all just for fun. From when I can remember, I was rapping. I really used to struggle at school with essays, or anything that wasn't creative writing, but creative writing I could do all day," he says. "It didn't feel like work to me, so I used to go above and beyond. But yeah, it was either rap or be killed. Everyone I know from when I was young at primary school rapped until they left secondary school. Or at least had a 16 of verse," he adds. "It's just what we did. Chill, have a beer, load up a beat."

"I'm very impulsive with writing," he continues. "I get a chance to think about what I'm going to say. Me writing words and poems and whatnot is the only time I have space where I can think about what to say, and say the right thing. I always say the wrong thing, like," he pauses to crack a wide beam, "in interviews. In my songs, I say the right thing, or at least, I say how I really feel. It's here to clear up all the things I said wrong, or did wrong. I'm going to right this wrong by writing this right," he says, rounding things off with usual conciseness.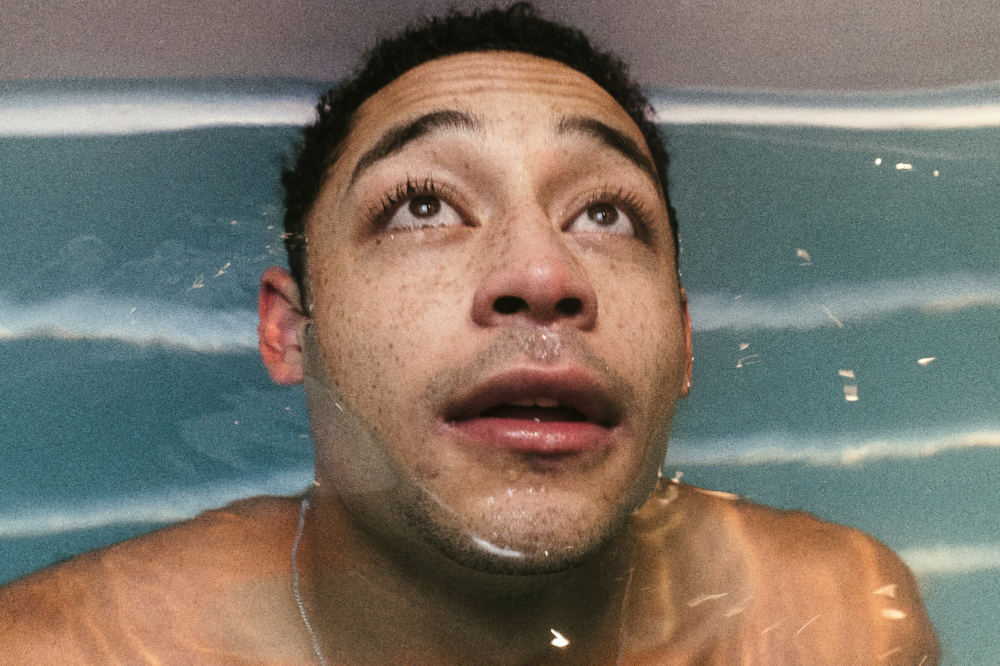 "
Only ever do things on your own terms. It's easier.
— Loyle Carner
As you might perhaps expect, Loyle's finished debut album is as close-to-home as ever, and rather than dashing off to a swanky Los Angeles studio to work with the next big thing, he's made a conscious decision to keep things firmly rooted in the UK. He has a simple but effective ethos when it comes to picking out his collaborators, too.

"I felt that 'Yesterday's Gone', as my debut, had to be UK, completely," he agrees. "Everyone on the album, I could call up and have a chat with; a chat that wasn't about music, per se. A chat that wasn't about business. I felt like I was just working with friends. Everyone on there is a mate of mine."