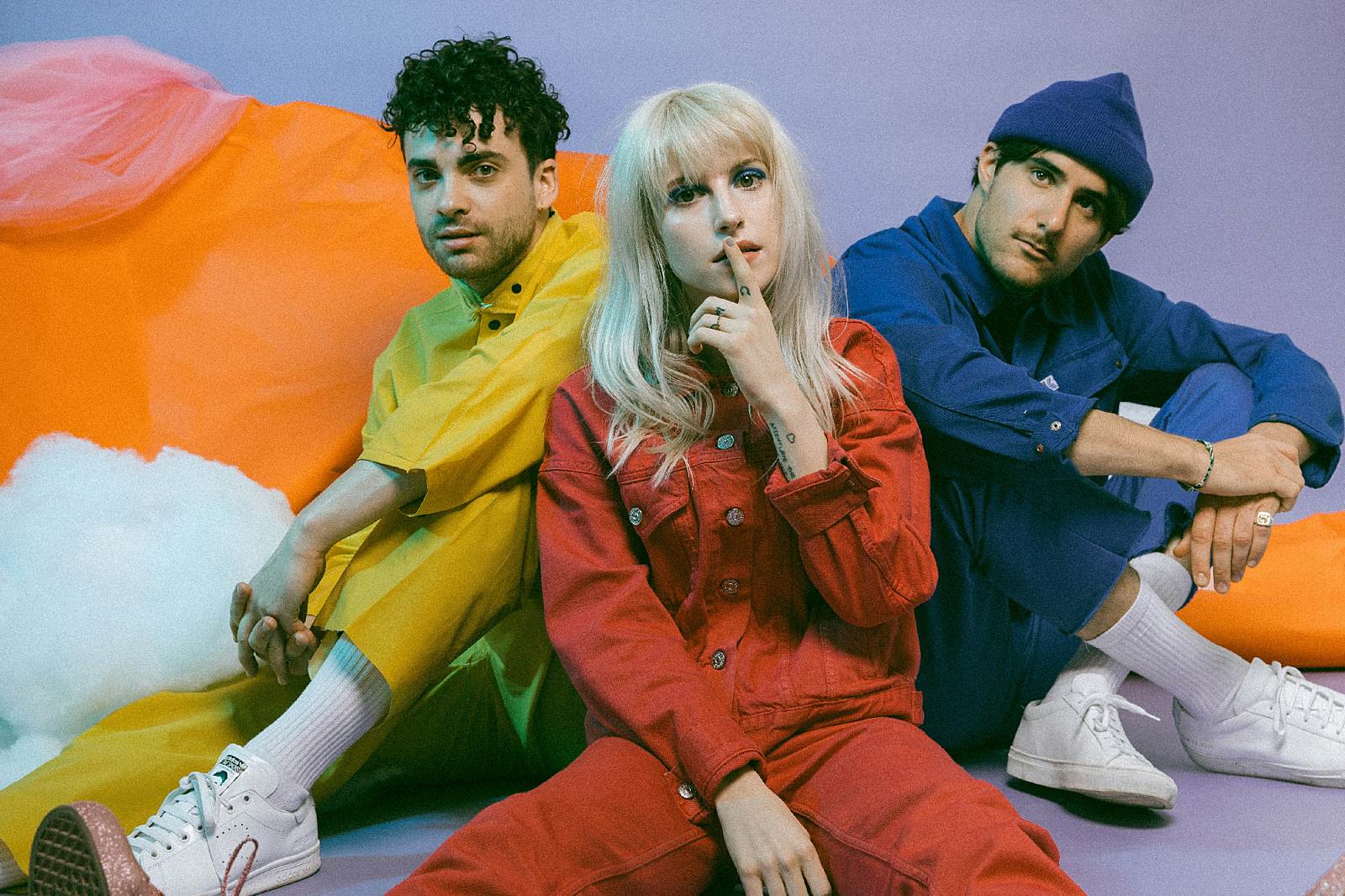 Time for moving on: Paramore
There have always been arrows flying at Paramore, but over the past two years, the band found themselves faced with their worst period of uncertainty. Now they've reached the other side.
Over the last fifteen years, Paramore have come up against their fair share of hurdles. That much is no secret; with each of their past four albums, the group have been forced to face new challenges, and stare into new unknowns. It was with their previous, self-titled full-length, though, that it was all set to change: they had finally cast off their demons and stepped into a new light. Or had they?
Back in 2013 when the band released their fourth album, the pieces felt as though they'd finally fallen into place. With 'Paramore', they threw out the creative rulebook and offered up a seventeen-track record brimming with ambition and energy. Packing in more musical styles than you can shake a stick at, the trio found themselves deviating from the punk-pop sound they'd mastered previously, choosing instead to stack the album with pop hooks, funky rhythms and a gospel choir for good measure. It was bold, it was brave and above all, it gave the group a new lease of life.
It wasn't set to last. As the band drew their 'Paramore' chapter to a close with a final run of intimate US shows and a second Parahoy! cruise scheduled for early 2016, things soon went very quiet. By the end of 2015, a message from the band broke the news that bassist Jeremy Davis had departed in what they called a "painful" split, the reasons for which still remain a private matter. It was then the remaining two members – Hayley Williams and Taylor York – were faced with another big decision to make. They chose to, once again, pick themselves up and continue.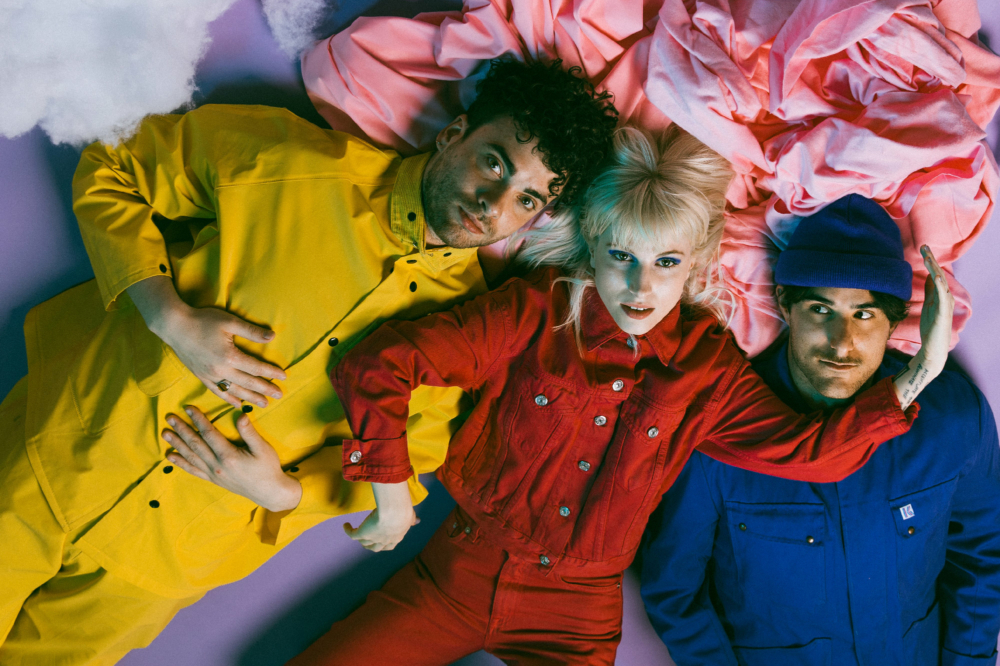 Almost eighteen months later, the three current members of Paramore – Williams and York are re-joined by original drummer Zac Farro – are sat together in the corner of a lofty Nashville photo studio. It's a Friday afternoon and the trio are in the middle of planning a trip to see Radiohead in Atlanta this weekend. It's also just a little over a month until their fifth album 'After Laughter' will be released and, as of the time of writing, only a handful of people in the world have any idea what's coming.

"It's weird," ponders Hayley, on how it feels to be five albums deep and over ten years into their career. "I still feel like we're really green, especially with this record. It felt like there were so many new things to try and so many new feelings about life - you're finally all the way over the hump of being able to deny that you're an adult now. Yeah, this was a crazy record to make."

Unsurprisingly, the sense of anticipation surrounding the band's next move has been palpable. In March 2016, the then-duo of Hayley and Taylor set sail on their second Parahoy! but fans remained uncertain of what would come next. And while their performances on board - their first after Jeremy's departure - were fraught with emotion and honesty, with wounds still open, the four-day cruise would go on to be much more significant than they'd anticipated.

"I've never really wanted to cry on a cruise…" Hayley laughs, looking back at the rather emotional experience. "That wasn't a selling point for certain!" It did, however, provide some much-needed catharsis for the then-two members. "Taylor and I talked about that right after it happened. It was really tough, and a lot had changed. All of a sudden, I felt very naked up there.

"[Parahoy!'s] supposed to be this fun thing; it's meant to be a place where we all leave the world behind and we do our own thing, connect over music, play games and none of it matters, because who even knows how to find us? It's this really beautiful community and feeling, yet I was really sad. There was this - I dunno - cloud that felt like it wouldn't get off our backs for a moment there.

"Then we did this meet and greet that was about three hours long," she explains. "People were coming up and looking us very deeply in the eyes and genuinely telling us things like, 'Oh man, we're so proud of you guys' or 'We're so happy we get to be a part of this music'. These really incredibly genuine sentiments. There are always these really nice reminders with Paramore that it's not just about us. I think that's why we've been able to survive all of this shit: because it's not really about us. When you're looking into people's eyes and you know they're going through something probably worse than you, it just gives you a fresh perspective. We came home from that with a little bit of extra energy to get going with writing again. It was a good thing."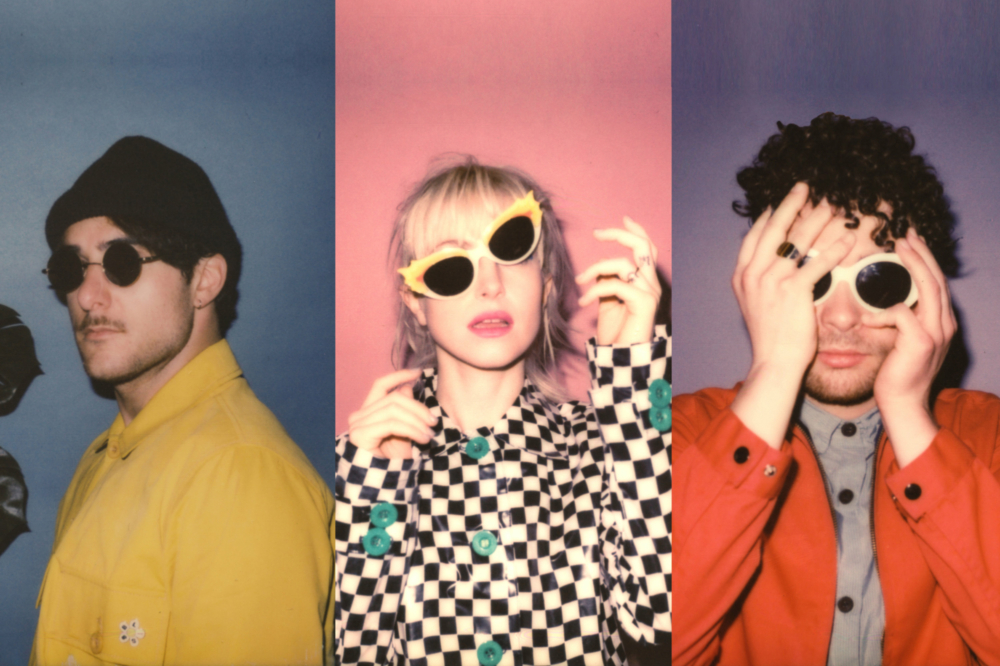 "
If we're all faking it or being phoney, when do we ever get to connect?
— Hayley Williams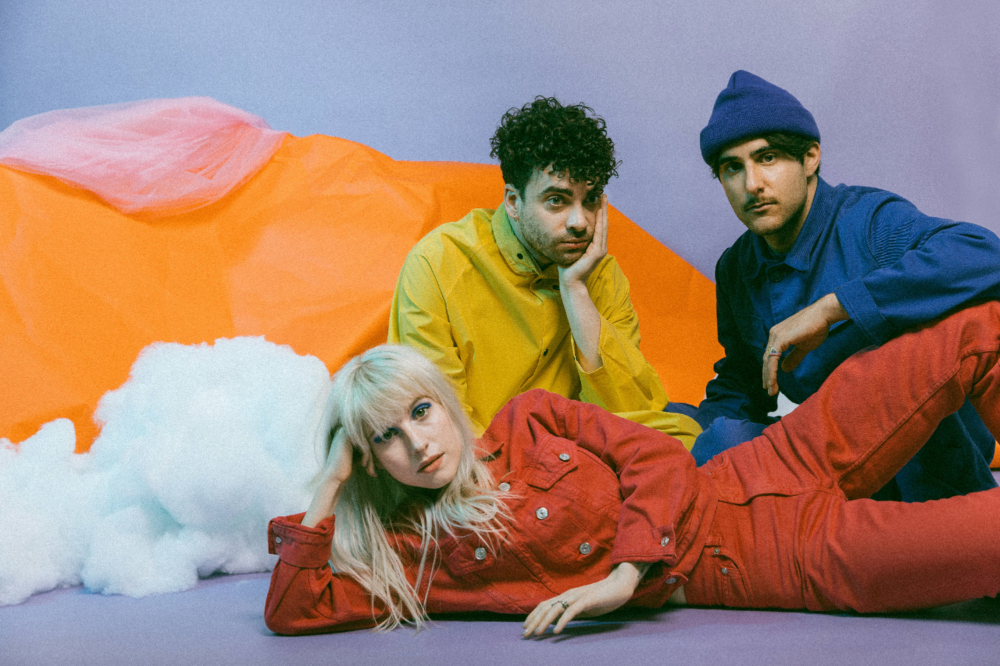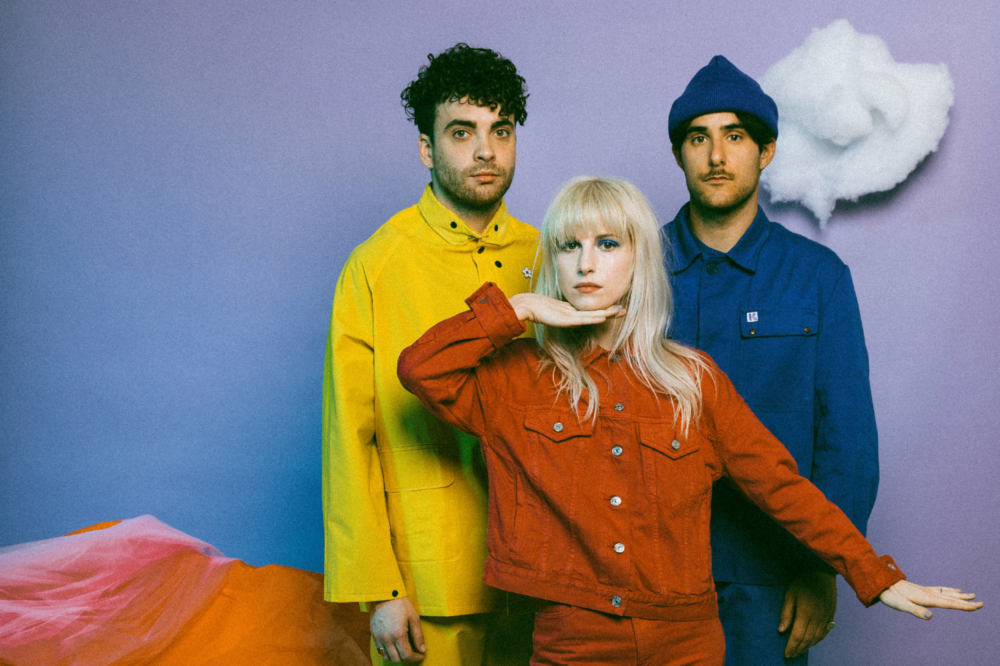 By the time June rolled around, the band – who had invited Farro back into the fold by this point – were gearing up to head into the studio. "I mean, I never feel prepared, but I was scared," confirms Taylor, on how they were feeling in the lead up. "I did feel like we had all the pieces, but it's always a bit terrifying." After the ambition of their previous full-length, the bar was set high, and that sentiment wasn't lost on them. "Music is one of the only mediums of art where you do something and that is what you exist with for years." An artist can create a piece and move on, a director finishes a film then continues with their next project. "For us," Taylor continues, "we make a record and we live it. There's a lot of pressure from both outside and within, because you want it to be great, you want to believe in it. That was where the fear came in; it was about making something that we all loved and that - even if it didn't work out - we could all still stand behind it and be proud."

The first step in making their fifth record was to build themselves a support network. Alongside Zac, who originally left the band in 2010 and has most recently been working on his own project HalfNoise, the group recruited 'Self-Titled' producer Justin Meldal-Johnsen to co-produce with Taylor. "When me and Hayley went into the studio," adds Taylor, "we were a duo, so it was about putting people around us that we had history with and confidence in." Rebuilding their bridges, they tried to create something that felt much more like a band. They were able to move forward, and more importantly, be themselves.

That's an element that has ultimately shaped 'After Laughter' itself. While their previous record saw them giving anything a go, this time around they knew the path they needed to tread. Building upon the high octane energy of the likes of 'Ain't It Fun' and 'Still Into You', it takes the bubbly vibrancy of those tracks and cranks it up to eleven.

"We intentionally didn't look back at all," Taylor is quick to assure. They now finally felt liberated enough to pursue the sounds they'd played with last time, but in a bigger way. "I really wanted this album to be different, but I didn't really know what that would be like. I knew I didn't want a ton of high lead guitars and I was getting kinda sick of head banging - our necks just always hurt!" While 'Ain't It Fun' represented one of the most distinctly different sounds they explored last time around, now it was about calling upon the attitude and the mentality that had allowed for that song to be birthed in the first place. "We definitely just wanted to be honest with where we're at," he adds, "and be excited to listen to [the music] ourselves."


"
It's cool to not feel like we have to be presentable when we're broken.
— Taylor York
Honesty was also the key component within Hayley's lyrics. While Paramore have never been a band to shy away from pain or hardship in years before, this set of songs shout the message loud and clear. Unabashed and open, raw to the last, with titles like 'Hard Times', 'Forgiveness' and 'Fake Happy', the album shows that it's clear the pain they've felt over the past two years hasn't dimmed. Now, they're unafraid to show it. "You can say it, it's alright!" laughs Hayley, at the suggestion that these lyrics are much more forthright in their, well, sadness. "Honestly, we don't even have the energy…" she admits, trailing off a little.

After almost a decade of dealing with issues - whether they be the departures of band members, the band's portrayal in the media or simply the mechanics of the industry - it's no shock to learn that Paramore are often exhausted. "We went through enough shit, man," she goes on. "It's not a selling point; life can be so hard. It's funny to think that there's anybody in the world that would look at us and think that our lives aren't really hard just because we played Wembley or something. That's cool but we still go home at the end of the tour.

"We've been playing shows for years and have been around so many people and parts of the world, and you just reach a certain point where you're like, 'I'm done.' We don't ever wanna be rude or unprofessional, but we're just people," she continues, tapping into one of the album's main sentiments. "If we're all faking it or being phoney, when do we ever get to connect? I don't want to live in that mindset anymore, where I have to perform, not on stage but, as a human. It's just tiring!"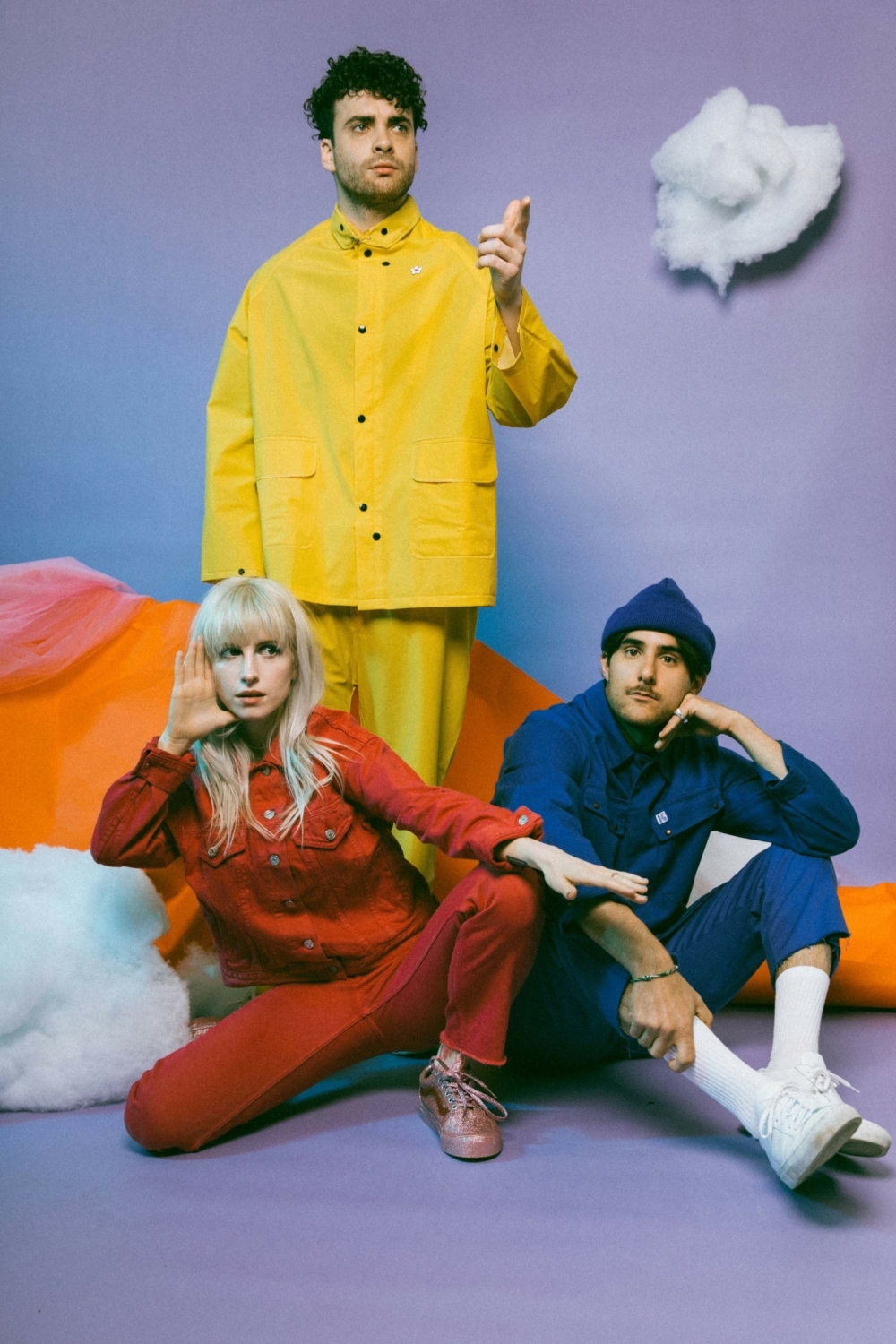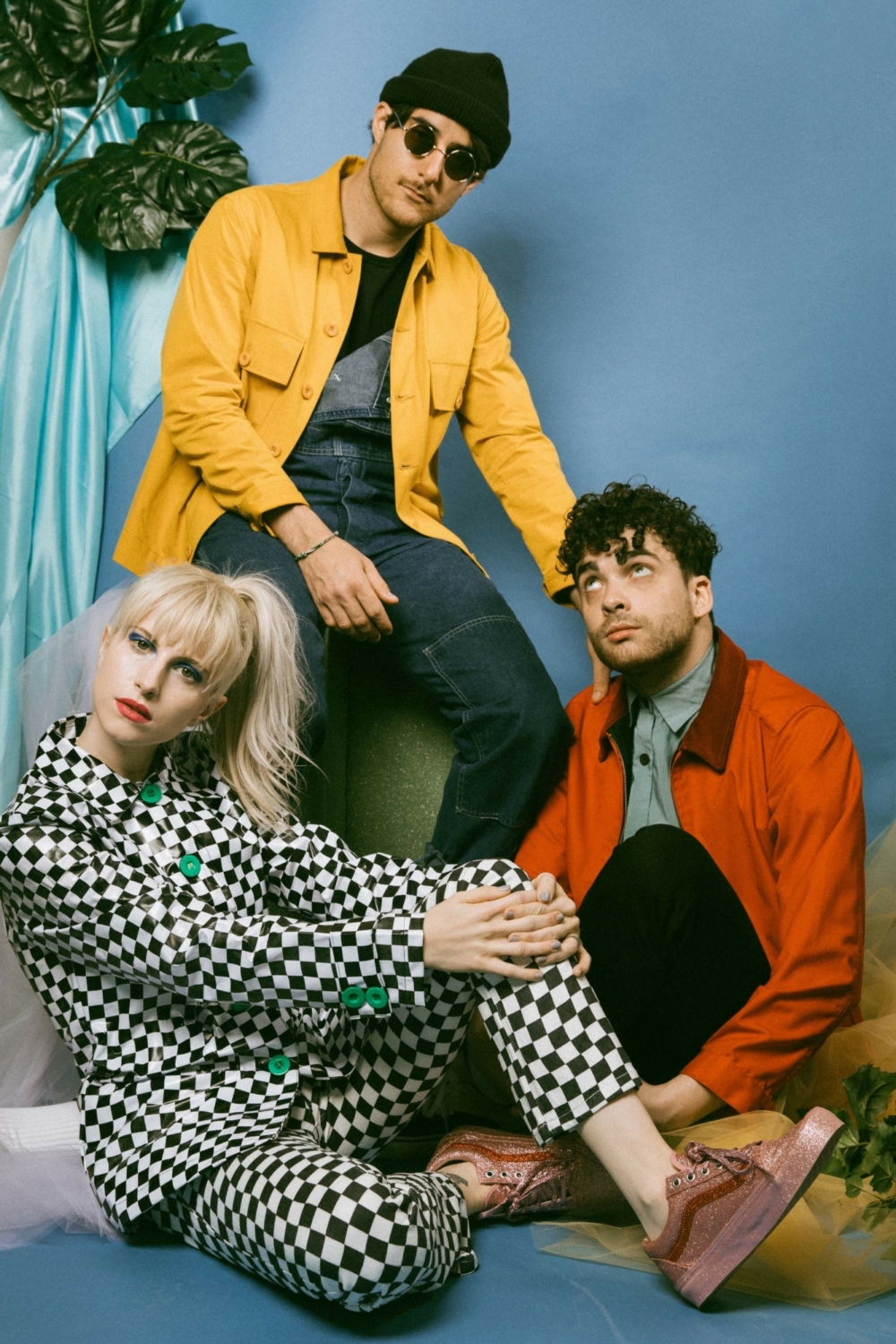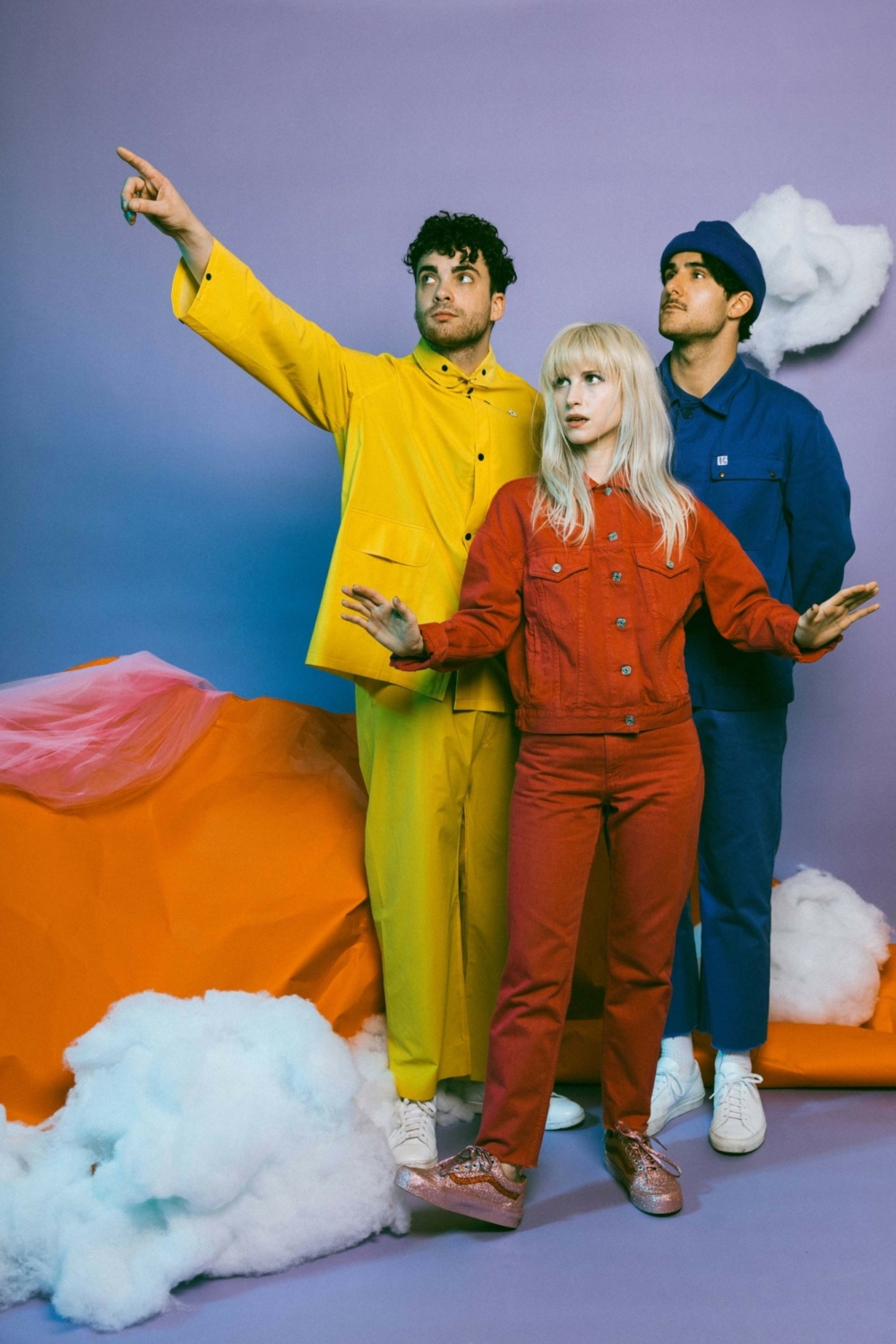 "
We definitely wanted to be honest with where we're at.
— Taylor York
Sometimes, you have to be pushed to the edge to discover your fighting instinct. For Paramore, it took the loss of another band member to hit that brink. Now, they've reached the other side and for that, they're stronger. Not only is this record their most cohesive and bold, it's also undoubtedly their most definitive, their most creative. It's an album that makes perfect sense and now, as a unit, they're finally at their most comfortable. "This is the least we've ever tried to prove to people that we're doing good, but everybody's saying that to us [regardless]," confirms Zac, before Taylor continues his sentiment. "We've always been trying to let people know - because there have been so many changes - 'This is us now!' 'No, this is us now!'

"But one of the things that's strange to me is that this doesn't feel strange," he goes on, looking to his two bandmates. "When I first started playing in Paramore in 2007, if you had told me at a certain point it would be Zac and Hayley and I… To try and get there in my head, there's just no way!" Over the last ten years, a lot of things have changed, "but it feels like we've been in this form of our band for a long time," he continues, "and it feels so comfortable. We're still just as broken, but it's just bizarre how good it feels right now. In the past when things felt good, we would hold onto them so tightly, and we wanted everyone to see and we forced them to see it, but this time, like they've been saying," he gestures to his bandmates, "it's cool to not feel like we have to be presentable when we're broken, just to be ourselves and let people draw whatever conclusion they want."


At the time of writing, knowledge of their fifth album is still scarce. Hayley herself has only given one short update on the band's progress this year, which came back in early January, when a sense of anxiousness had begun to creep in. It was a message that reflected on the band's past – and how it could've come to define them – and the challenge that was presented in following up 'Self-Titled'. Now, with the gift of hindsight, the journey – and the struggles – finally seem worth it.

"It's refreshing now," she begins, "that I can hear what we made out of some of our own issues that we were going through, and how we came together to create something bigger." Despite being ready to walk away from the band, they seem a happier unit than ever before. "We've all wanted to quit at different times, or go away and disappear - there have always been arrows flying at Paramore - but I had never actually felt that until this time. Now that we're sitting here, and we have the songs we have, it doesn't mean that my life's perfect by any means, or that I'm even over some of the stuff we talk about on the record, but it's so great to know that we didn't give up."

"For us, to be in the spot that we're at, it's just so rad for the three of us to want to be together and love being together genuinely," continues Taylor. "To be proud of what we did. I would like to hope that one day we can make a record without having to go through something like that, but that's just been our reality so far. Every time we actually get through it, it's just that much sweeter. Life doesn't stop," he concludes, "but I think we got over a big hurdle and it's great to be on the other side of that."


Paramore's fifth album 'After Laughter' is out on 12th May via Fueled By Ramen.