Reunited after a much-needed self-care time out, 'This Is Why' finds Hayley Williams, Zac Farro and Taylor York embracing the core of the band and fully owning their place at the top of the podium.
After almost twenty years as a band, with five albums already out in the world, it'd be easy to assume that gearing up to release a new one would be business as usual for Paramore. But ask Hayley Williams how she's feeling just a month away from the wildly-anticipated 'This Is Why', and the answer's not what you'd expect. "Nervous, man!" she half-laughs. "It doesn't get less nerve-wracking. I thought maybe this one would feel like the one. I'd feel like, 'OK, I've got all my shit together', but I dunno… Maybe nerves are healthy."
Today, the trio - completed by guitarist Taylor York and drummer Zac Farro - are in their home town of Nashville, embarking on final preparations for the release. Their first new album in almost six years, its jagged punk follows 2017's 'After Laughter' - a funky, technicolour delight which, in contrast, saw Hayley's lyrics unconsciously exploring mental health issues that would later be diagnosed as depression and PTSD. It also marks the band's first new music since they took a self-imposed break in 2018 following their specially-curated Art + Friends event in their home city that September.
"The interesting thing is, [After Laughter] was one of the most positive and liberating album cycles that we'd ever had, as friends and as a band," Hayley explains. "But also, there was this realisation that, in our late twenties, we've never…" she tails off. "[Aside from Zac's period away from the band] we were in our late twenties and we didn't feel like we'd gotten to just be adult humans that weren't in this machine.
"There were a lot of reasons," she continues, "but some of that contributed to identity being misplaced and mental health issues; I certainly had a lot of undiagnosed shit going on. [Then there] was this point where Taylor's family had lost a family friend and that was really hard on them. That culminated in us having a conversation that was like, 'What's important to us and how can we treat those things with the type of value and care that we've treated Paramore?'" Returning home after such a success was admittedly a risk. "It's not a decision people thought was a lucrative one, but that didn't matter."
"
I have always been very afraid of what people have said about me in the context of Paramore, and I don't know why.
— Hayley Williams
Then, having spent close to eighteen months off the road and away from anything to do with Paramore ("We told our manager Mark and our team, as long as we say we're away from it, we didn't want them coming to us with any requests," says Taylor. "What's amazing is that he really honoured that and protected us"), in March 2020 the pandemic hit. "I hadn't been so still and quiet and calm since I'd started doing music," Zac reflects.
Admittedly, the three members of Paramore still managed to be creative. In 2020 and 2021 concurrently, Hayley released two solo albums - the latter produced by Taylor, while Zac worked alongside ELKE on her EP, before completing another album as HalfNoise. But on the whole, their time at home was similar to the rest of us; a see-saw between trying to maintain self-preservation in the wake of such global trauma, and trying to comprehend the political and social issues that were unfolding as a result.
"We talked about this a lot in the studio," Hayley offers, "the slowing down of everything and, at the same time, [how] all these social justice issues - whether it be racial injustice or food insecurity, which is intersectional with the race issue - all these things had everyone's attention at one time. It was great for us to be at home while some of these things were happening so that we could be connected with our own city and community; we pitched in where we could, partnered with people and, at the least, just became aware and not ignorant of it."
"Every time we got together with the three of us, or other friends around us, especially being in Nashville with the political and injustice climate, we couldn't not talk about it," Zac picks up. "Because there was only time, there was time for really in-depth conversations - and a lot of just goofing off and having fun too! - but I'd say 75% of the time, it was us talking about what's going on and what it all means."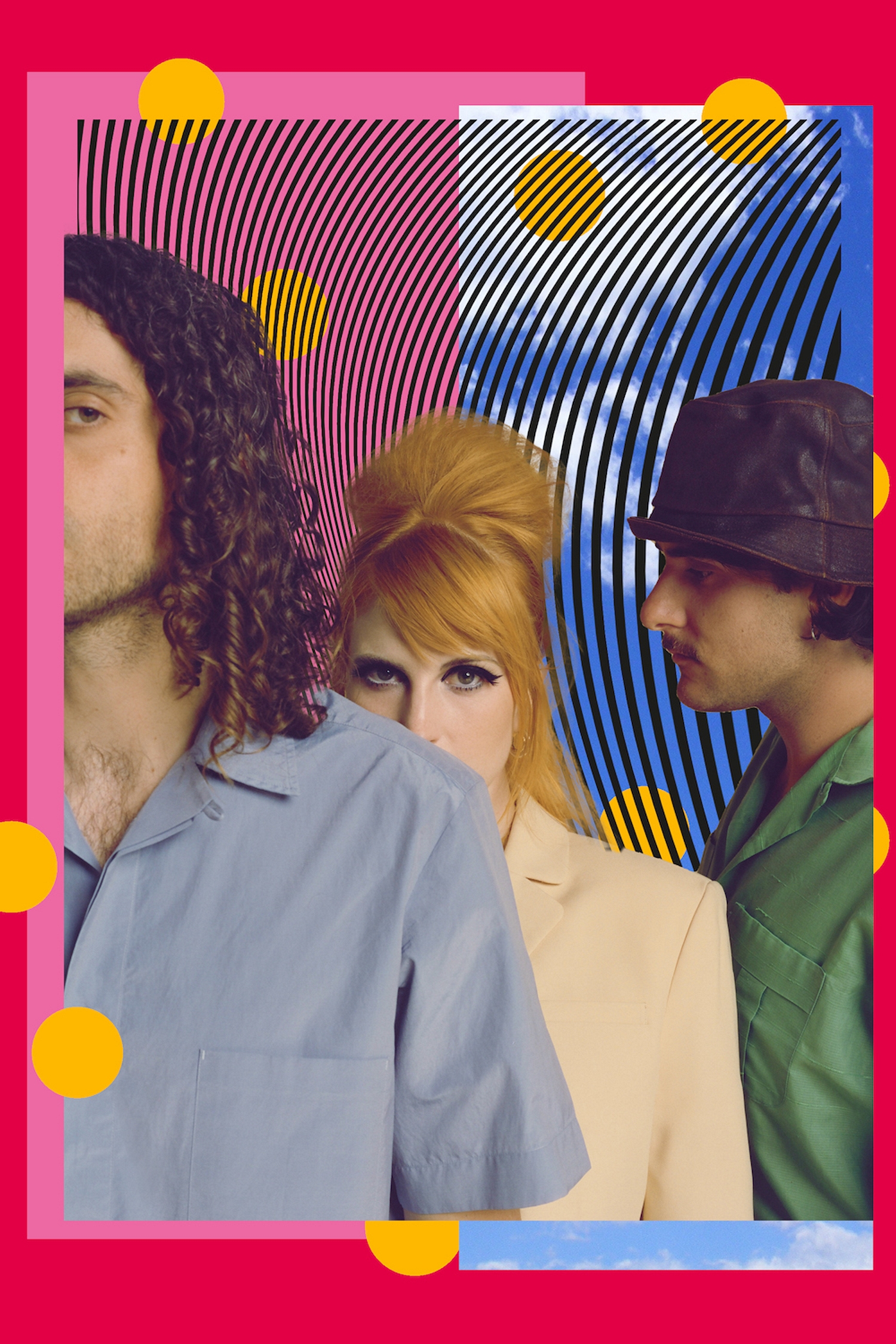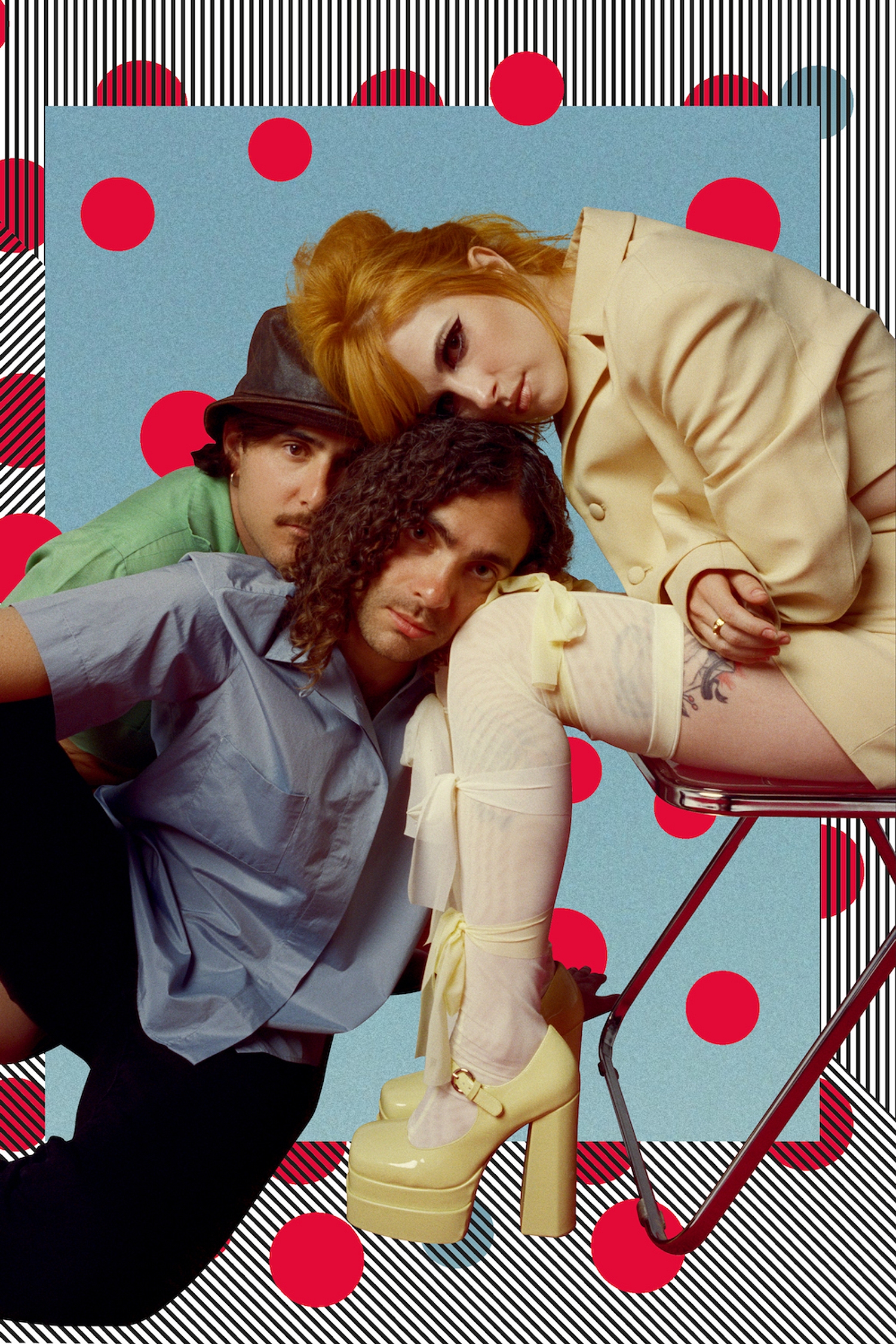 "
It is wild that we started playing together when we were 12, and people still wanna watch us play music.
— Taylor York
It's upon these deeply-invested foundations, then, that 'This Is Why' is built. "It wasn't like, 'Let's make a record where Hayley starts to get political,' but it's hard to not reflect that when you really do want to speak from the heart," notes Zac. Yet despite the opening one-two of its world-weary title track ("This is why I don't leave the house / You say the coast is clear / But you won't catch me out") and the compassion fatigue battle cry of 'The News' ("Turn on, turn off, the news!"), the album still resolutely deals in the personal. "Lyrically, it goes from being more looking around and a bit external to really going inward," Hayley explains.
The likes of 'Running Out Of Time' and 'C'est Comme Ça' find Hayley facing up to her own limitations; "'C'est Comme Ca' is one that's like, 'I want to get better but oh my god, it's so boring to take care of myself'," she laughs. "It's so much more sexy and interesting to be a wreck." Elsewhere, meanwhile, 'This Is Why' finds the vocalist leaning into the rawer flaws of herself. "I think one thing that surprised me writing the record was that there are two songs on there that are very vengeful, and speak to the part of myself that I find to be very young in age," she says, nodding to 'Big Man, Little Dignity' and 'You First'. "Because of situations I've been in in my life, or that I've witnessed, that were traumatic, I've always had this thing with people I perceived as bad - like bad men. I was always like, 'Ahh I'm gonna show you one day'. [Those songs] are very much commentary on karma.
"I feel like everybody probably has that darkened corner of their brain that's reserved for those intrusive thoughts, and I'm trying to really examine them," she continues. "Because the truth is, if you're expecting karma to work on someone, then it works both ways, and I think that's really an interesting thing to finally realise as an adult; everything is connected, it's all connected."
Perhaps most striking on the album is its closing track. The first song written for the record - which came together on the first day they entered their Nashville studio to begin writing - 'Thick Skull' is a searing but slow-burning offering that, on the surface, tells an altogether darker narrative of buried bodies and bleeding fingers. In reality, however, it delves into a deeply personal story.
"It kind of surprised me to start writing the lyrics for the album that way," Hayley nods, "because I think it feels autobiographical in a very literal sense about the band." Throughout Paramore's lifetime, Hayley has regularly become the eye in a storm whipped up by former members, throwing accusations and lawsuits the band's way as they departed, all the while fuelled by a media intent on painting a picture of division.
"The way I always felt, especially as a teenager and in my early twenties, [was] that people tried to villainise my character in the band because we were just going through real-life things in a public arena," she says. \"As a young girl, it forced me to take my femininity and creativity into hiding and simplify or dumb myself down a lot of times. I think while we were writing this song and those lyrics, I was just like, 'What would've happened if I had just been like, 'Yes, everything that you're saying or that has been talked about - this entire narrative - is true?''
"The second verse is a lot more extreme and exaggerated about what people will say about people not being in the band anymore. That being such a real, personal part of our journey and friendships - friendship break-ups, these things that were really hard for us - people trivialise it because it makes a great headline," she continues, in reference to the refrain of "Only I know where all the bodies are buried / Thought by now I'd find 'em just a little less scary / Might get easier but you don't get used to it". "So I just decided to go fully into it and be like, 'Yes, I know where the bodies are buried and it's my fault'," she grins, "and embody that to see why I've always been so afraid of people saying those things about me, to try and take the power back."
It does also, she admits, provide something of a mental conclusion for the band. "It's interesting that it ended up being the last song on this album, which is also a big milestone for us because it's the last album of this season, and the contract that we have [with Atlantic Records]," she notes. "All these things feel like a culmination of something. I don't quite know what, but it was nice to be able to put those thoughts down, because I have always been very afraid of what people have said about me in the context of Paramore, and I don't know why. I know those things aren't true and they don't actually define us."
"
I've always had this thing with people I perceived as bad men - like, 'Ahh I'm gonna show you one day'.
In many ways, the release of 'This Is Why' and this new era feels like a truly full-circle moment. Having finally stepped away from constant pressures in an attempt to rebuild their home lives, they've managed to strengthen both their bonds with one another and their own selves personally. And while previously the band had found themselves on the fringes - never quite fitting in with the emo-rock labels they were tagged with - they've now risen through the ranks to spearhead a new, more inclusive scene.
It's something perhaps best demonstrated through their recent headline at When We Were Young festival. You might assume that being given top billing at the Las Vegas emo extravaganza would've felt like a real cause for celebration, but in reality it sat awkwardly with a band who had never really felt embraced by that crowd to begin with. "It was not a big, warm hug like I think we all wanted it to be," Hayley admits. \"We were not stoked necessarily on the idea of a nostalgia cash-grab festival. It was like, 'We see what you guys are doing…'"
And yet, instead of ignoring their gut feelings about the event, they transformed it into a pivotal moment for the genre itself. "To grow up in this scene was not a simple thing," Hayley wrote in an open letter, posted to social media on the eve of the show. "Fuck the ones who doubted! Hugs to the ones who watched on and even sort of believed. Young girls, queer kids, and anybody of any color… We have shifted this scene together, messily, angrily, heartbroken, and determined. Tonight, for me at least, is about celebrating all the facets of what punk music actually represents. All the things it wasn't allowed to be when we were young."
Detailing both the band, and her own, struggle for acceptance from those she looked up to most, her message felt vital. "It might've all been worth it for her being able to say those things," Taylor responds. "Ultimately, if you believe in the universe working shit out for you, I do feel like that's the reason that we played it," Hayley nods.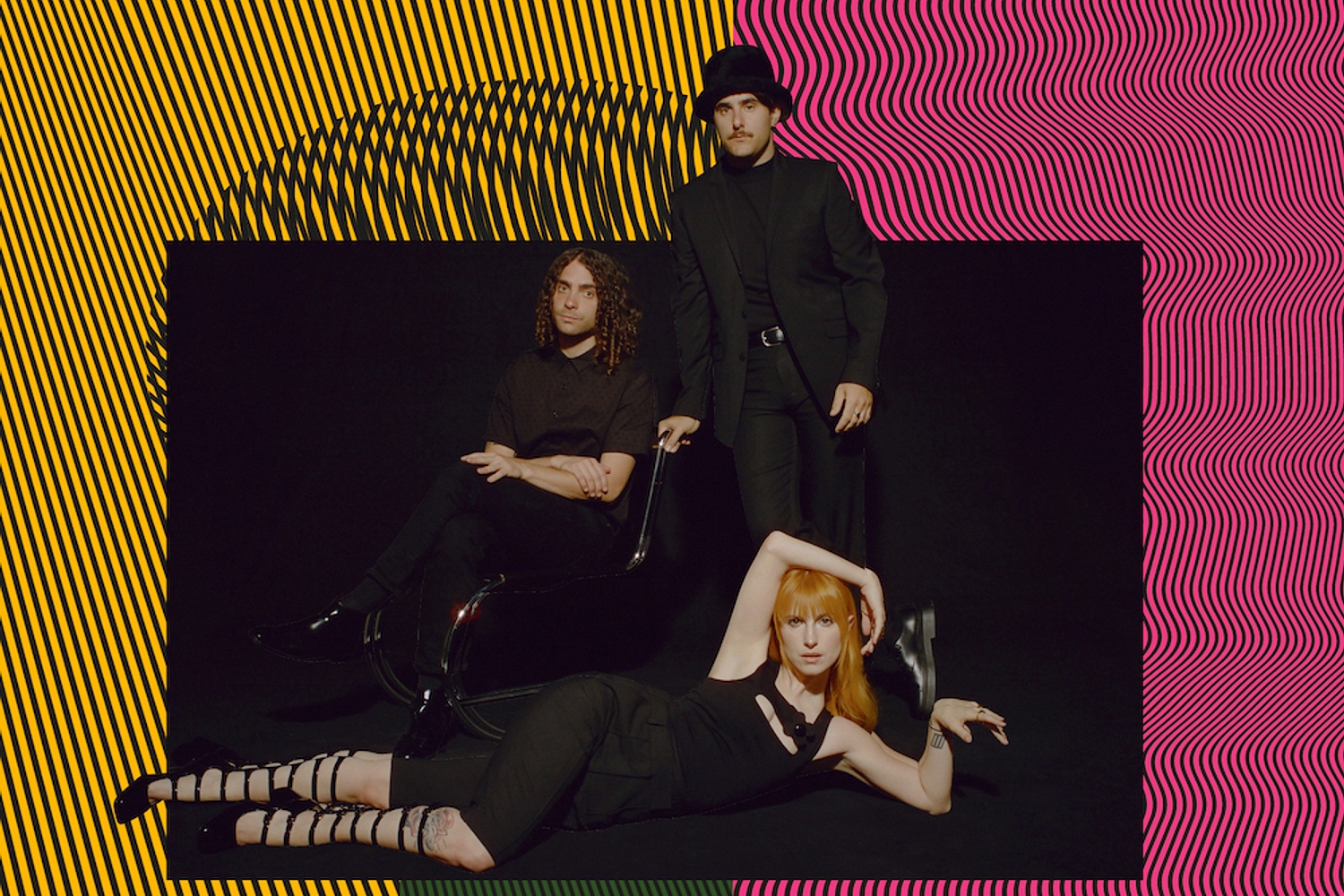 "
We were in our late-twenties and we didn't feel like we'd gotten to just be adult humans that weren't in this machine.
— Hayley Williams
It's in these kinds of moments that Paramore's success feels the most tangible. Despite continually facing petty criticism and being unnecessarily boxed in, they have constantly evolved to become more than just titans of their scene, but a real influence on contemporary music as a whole. Within the past five years alone, they've grown into one of the most well-regarded alternative bands in the world, with a slew of younger musicians declaring themselves fans - Billie Eilish, Snail Mail, Olivia Rodrigo and more among them - while a whole new wave of supporters have emerged. "The craziest thing is that we went away and people started discovering things about our band that I don't think we could've forced them to had we tried," Hayley laughs.
"One of the coolest things," offers up Zac, reflecting on their recent US tour, "is that Hayley would ask the crowd every night whose first time it was seeing us, and almost the whole crowd raised their hands. I don't know if they were just excited to be at a show or… I know my mom was at one and she was the first person to raise her hand," he quips, "and she's seen SO many shows…"
"It feels like not touring together for four years, it puts so many things into perspective," Taylor adds. "Coming back to it this time, we were able to see what we do in a fresh way. It is wild that people still want to come and watch us play. We started playing together - writing songs and playing covers - when we were 12," he says, as Hayley splurts with laughter at the memory, "and people still want to see us play music! Seeing that in a new way was really special."
Ultimately, though, it's not sold-out tours or famous fans that keep them going: it's each other. "The band is the thing that we've all put the most hours into, and our friendships are at the root of it," Hayley says. "So, even though our friendships aren't determined by the band anymore - especially after the break - it's just such a great connector for us. Paramore is one of the reasons we've grown as people, and it's forced us to have to be accountable to each other, and forced us to have conversations that we probably would never have needed to have. I just feel like it's the best thing that's ever happened to me, and it's not because of a magazine cover, or a trophy, y'know? It's because we have this bond to show for it."
'This Is Why' is out 10th February via Atlantic.
Read More