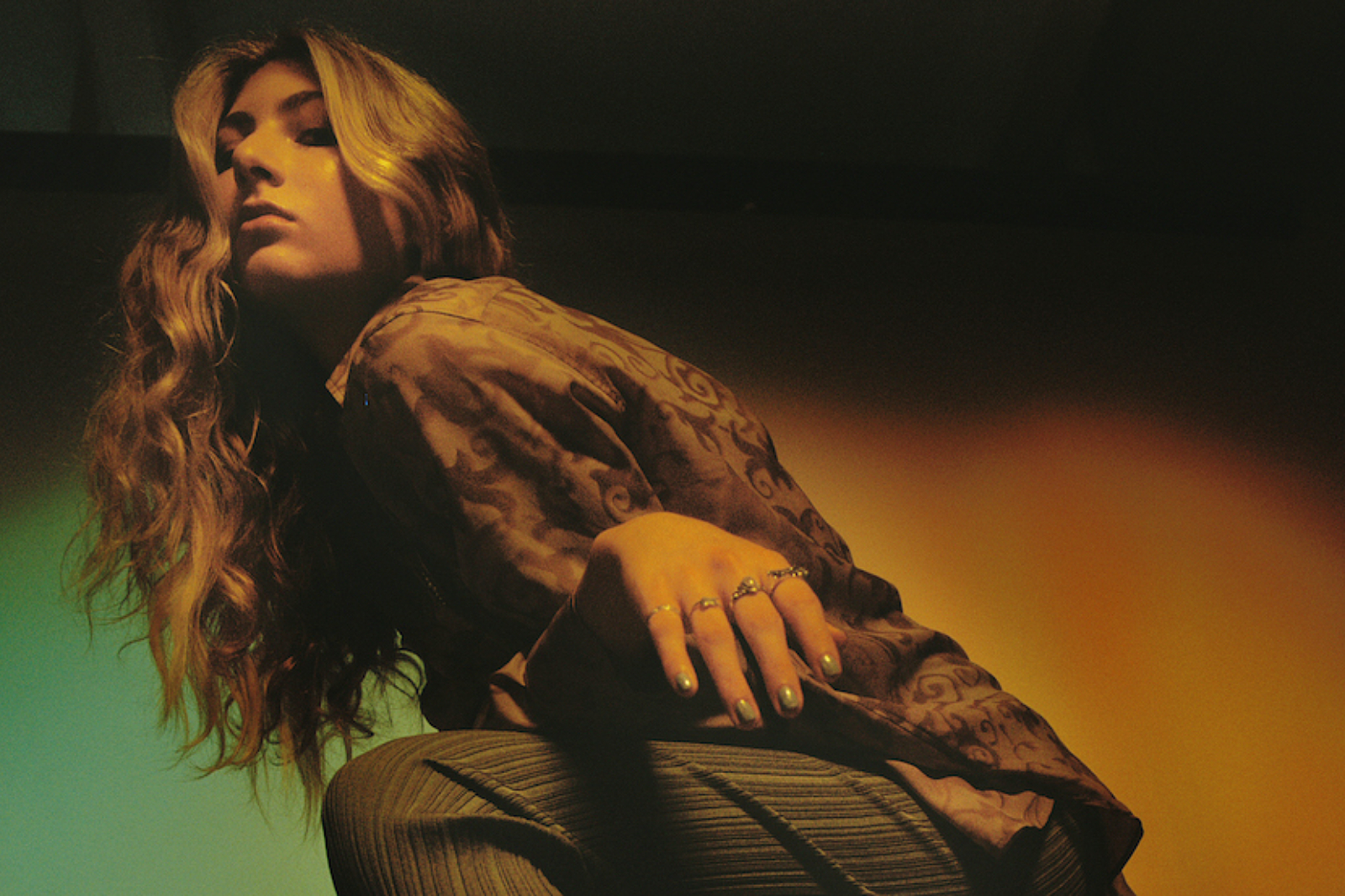 Photo: Sophie Hur
Neu Get To Know… Blu DeTiger
Her debut EP 'How Did We Get Here?' is out now!
Hello and welcome to DIY's introducing feature, Get To Know… getting you a little bit closer to the buzziest new acts that have been catching our eye as of late, and working out what makes them tick.
Recently we've met Dirty Hit's latest shining star beaux, Canada's Softcult, pop newbie CMAT, post-punk trio deep tan, and now we're introducing you to NYC bass legend Blu DeTiger.

Known for being a TikTok star and Caroline Polachek live band member, Blu dropped her debut EP 'How Did We Get Here?' today! Blending elements of alt-pop, disco and funk into seven effortlessly cool tracks, we sent her over some qs to get to know her a lil' better.
Describe your music to us in the form of a Tinder bio.
"Omg hey this is me, Blu's music — can't believe I'm meeting you like this. Lol."
What's your earliest musical memory?
My dad driving around Ibiza playing Moby in the car when I was kid.
Who were some artists that inspired you when you were just starting out (and why)?
The Rolling Stones, The Beatles, David Bowie, Prince - the classics because they're classics.
You're from New York! What do you think of the music scene there at the moment?
There's so much happening in New York at all times! I grew up playing in different bands, playing my own music, and then I was in the DJ scene too. I think there will be a resurgence of artists and bands when things start to open up a bit more. I just read today that some venues are gonna open back up at lower capacity — so maybe we'll be able to see more of an in-person scene come back.
Are there any other artists breaking through at the same time that you take inspiration from?
Yeah 100%, but it's a different kind of influence. I always listen to my contemporaries and friends putting out music, but I like to stay centered and focus on what I wanna express.
Who would be your dream collaborator?
Nile Rodgers.
Musically or otherwise, what are you most looking forward to this year?
Playing shows!
If people could take away one thing from your music, what would it be?
Gold and silver, kaleidoscopic low end vibrations, dancing nostalgia dreams.

Get your copy of the latest issue