Get To Know
Get To Know… Sun June
Their new album 'Somewhere' is out now!
Hello and welcome to DIY's introducing feature, Get To Know… getting you a little bit closer to the buzziest new acts that have been catching our eye as of late, and working out what makes them tick.
Recently we've met post-punks LUMER, upcoming pop legend Raissa, London-via-Switzerland songwriter Kings Elliot, genre-blending future superstar Powfu, and now we're introducing you to Austin's Sun June!
Sharing their newest album 'Somewhere' today (which you can read our review of here!), we sent the band's Laura Colwell over some qs to get to know them a lil' better.
Describe your music to us in the form of a Tinder bio.
Desperately looking for love. Lots of baggage. No scrubs.
What's your earliest musical memory?
Singing nursery rhymes in a hamper and getting upset if anyone else tried to sing over me (I have older siblings). Also, Spin Doctors on the radio really pumped up the jams on family drives, as well as a cassette copy of Green Day's "Dookie" which had a hidden track at the end that I thought was hilarious. I know Stephen liked to listen to "The Best of the Lovin' Spoonful" on his parents' record player.
Who were some artists that inspired you when you were just starting out (and why)?
Alicia Keys - I learned how to play piano by practicing her book of sheet music, so I felt good about playing "pop" songs with some real depth. As a child of divorce and the youngest in the family, I mostly performed for my dog.
Jenny Lewis - She was a big reference point when we first started the band. Stephen and I saw her at an old Texas dance hall in the early days. She is such a good songwriter, earnest and funny at the same time.
You're from Texas! What do you think of the music scene there at the moment?
Well outside of COVID we think the music scene in Austin is amazing. I don't think we'd have been able to form the band in any other city. There are so many talented and supportive people here playing every genre of music. Michael is from San Antonio (and the only one of us actually from Texas), and we're friends with a lot of his high school buddies who are musicians. A few of them helped us get the band on its feet.
Are there any other artists breaking through at the same time that you take inspiration from?
It's nice to hear we're breaking through :). There are a lot of artists in Austin that we're really inspired by, Daphne Tunes, Moving Panoramas, and Pelvis Wrestley especially because Sun June members have collaborated with them. Our labels, Keeled Scales and Run for Cover, are also a big source of inspiring artists for us. I'm not sure it's healthy, but every time we hear music we like we think, "I wish we were doing that."
Who would be your dream collaborator?
Beyoncé, Karen O, Sylvan Esso, Brittany Howard, Rostam, James Murphy, Porches, Lizzo, Sam Cohen, Blood Orange… I don't think we can pick one because each dream is so distinct. We really love the idea of making a bunch of different sounding records.
Musically or otherwise, what are you most looking forward to this year?
Very excited to get vaccinated. Tough time to try to look forward to things, but we are excited to have our record out and hopeful we can all start playing music together again. We always have a backlog of songs so our third record might already be written… we'll just have to see what we're able to record this year. Obviously excited to have Trump out of the White House and off of twitter too.
If people could take away one thing from your music, what would it be?
We want the songs to get stuck in your head. Hopefully they stir up a mix of conflicted feelings. I want people to cry and dance and experience some sort of catharsis. Is that too much to ask?
Read More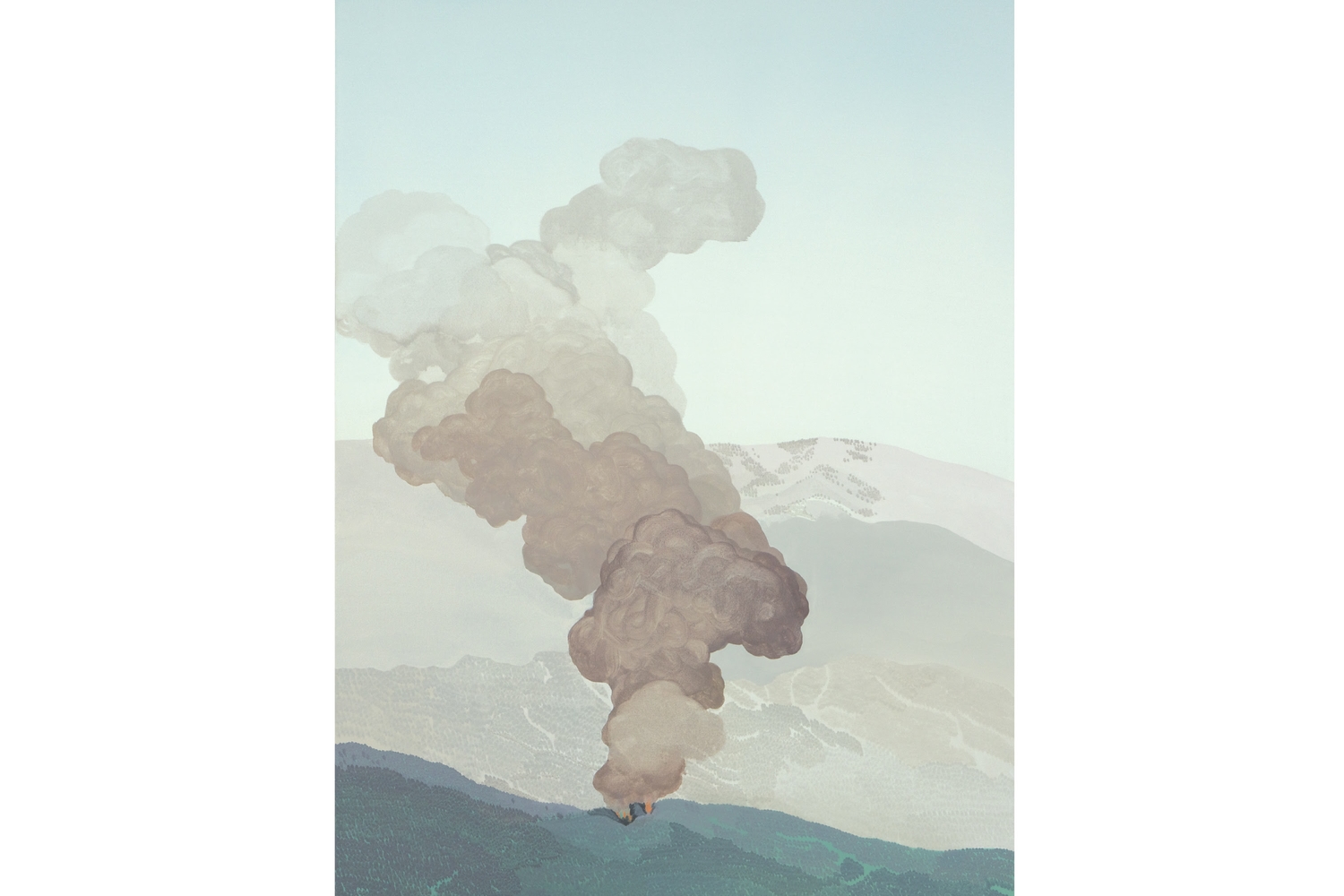 It's their combination of bright-eyed optimism and reserved melancholy that make 'Somewhere' the record it is.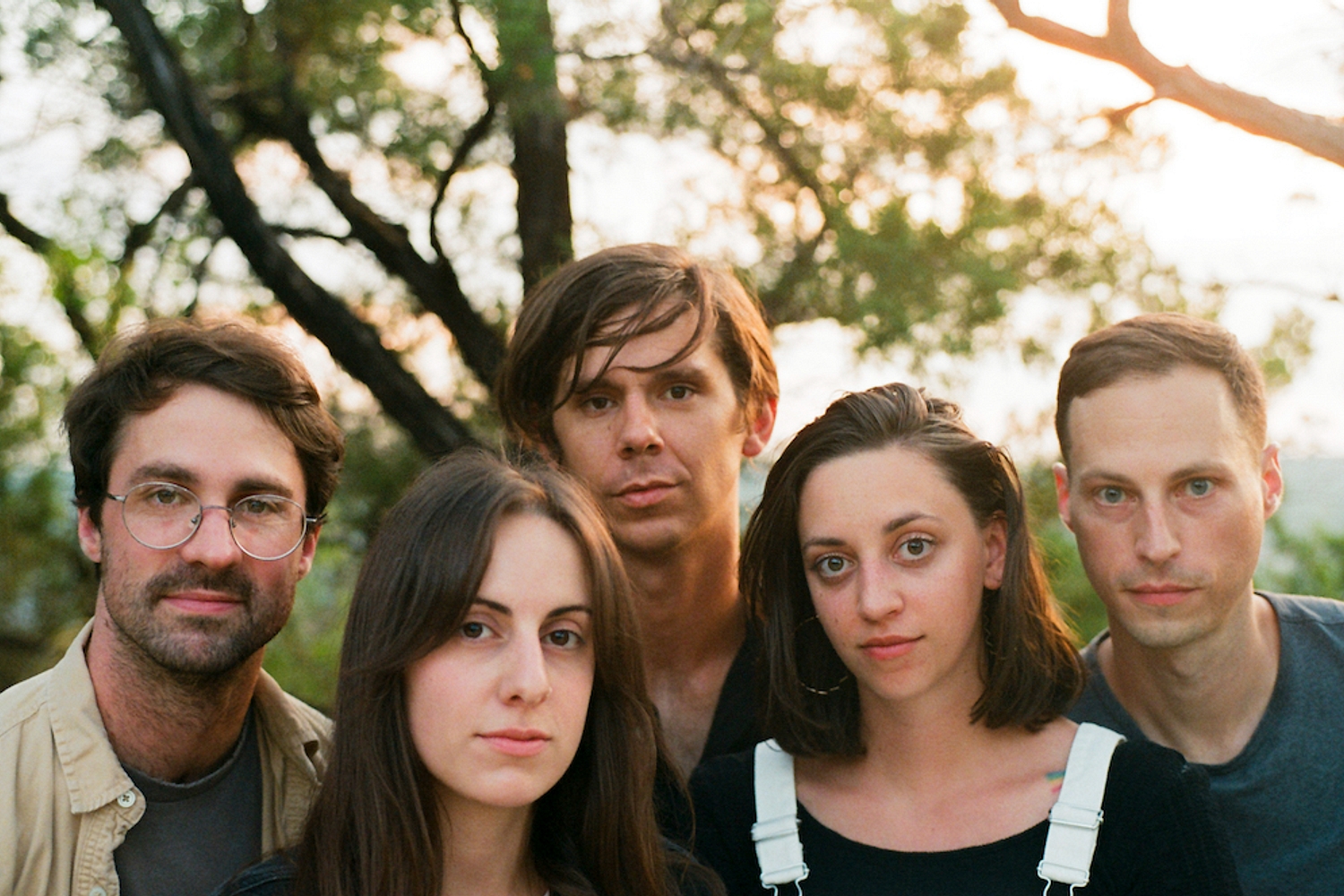 Their new album 'Somewhere' arrives next month!