The DIY List: The year in music [71-80]
Albums, tracks, headline slots, stupid tweets. Everything counts in the list, our definitive rundown of who and what made our 2015.
It's list season. Christmas shopping lists come first, but there's also snowman-related gif lists, lists for the best ways to cook brussel sprouts. And then there's the all important end of year, tracks and albums of the year lists.
But for a band to go from small concern to Oh My God Massive, it usually takes more than an album. Triumphant festival slots, ridiculous videos, regrettable tweets - these all come into the equation. At DIY we're obsessed with bands. We follow their every move and laugh at their shit jokes. The best acts go way beyond releasing a record before going back into hibernation. They play surprise gigs, they form best mates with their tour buddies. Sometimes, they steal copies of The Sun from a service station before throwing them in the bin.
The DIY List is our look back at the year's defining artists. Albums and standout tracks obviously have an impact, but we'll also be explaining why an act's made the cut by picking out their other eye-catching moments. Last year, St. Vincent topped The DIY List 2014 by transforming into a musical superhero. Across this week (14th-18th December), we'll be running through the year's finest. Follow everything here.
How The DIY List was decided
The DIY List is a combination of DIY writers' favourite albums and tracks, and the stunning pinch-yourself moments that took place throughout the year. We've sat down and tried to take stock of the past twelve months, whether it's a bizarre news story or an unforgettable headline slot.
Nothing 'earns' more 'points'. This isn't a deep analytical discussion or a frog-leaping competition. It's a collection of the best and most bonkers acts, all ranked in a list (because lists are fun, let's face it).
Catch up with The DIY List below.
80. The Dead Weather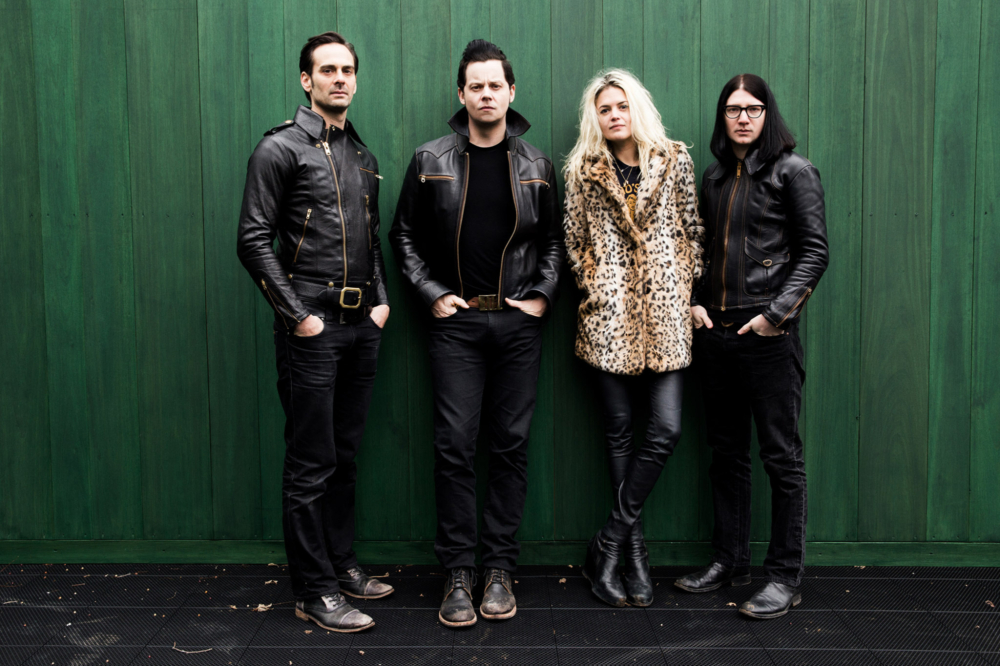 Time-twisting rockers with potency on their side.
That The Dead Weather collectively found time to record September's 'Dodge & Burn' is little short of a miracle – between solo records, Queens of the Stone Age tours, joining new bands and art galleries, the list of members' individual projects since 2010's 'Sea of Cowards' is almost as long as this page (almost). It was as raw and potent as we've come to expect from the band, even if we wish they'd had the time to tour it. Emma Swann
This year has undoubtedly been one of Spector's best.
Photo: Phil Smithies
Love them or loathe them, this year has undoubtedly been one of Spector's best. From finally following up their bombastic debut 'Enjoy It While It Lasts' to inciting madness across the country during their slew of live shows, the wit and flare that they've perfected over the years is still just as potent. With 'Moth Boys', the quartet rediscovered their strengths and offered up a slice of perfectly forlorn yet brilliantly bright indie pop, complete with a wink and a smile. These sad young men really pulled it out of the bag in 2015. Sarah Jamieson
Read: Spector's DIY interview.
Swirling grunge punk ready to burst free of small-town England.
Few have buckled in quite like Milk Teeth this year, who followed up their roaring 'Sad Sack' EP the only way they knew how - by hopping in the van and touring the absolute shit out of it. From both Franks (that's Iero and Carter), to Pianos Become The Teeth, via just about every fuzz-filled festival going, their schedule was unlike any other. Oh, and somehow, in between it all, they managed to fit in recording sessions for one of early 2016's most exciting debut LPs, 'Vile Child'. Keep an ear out for that one. Tom Connick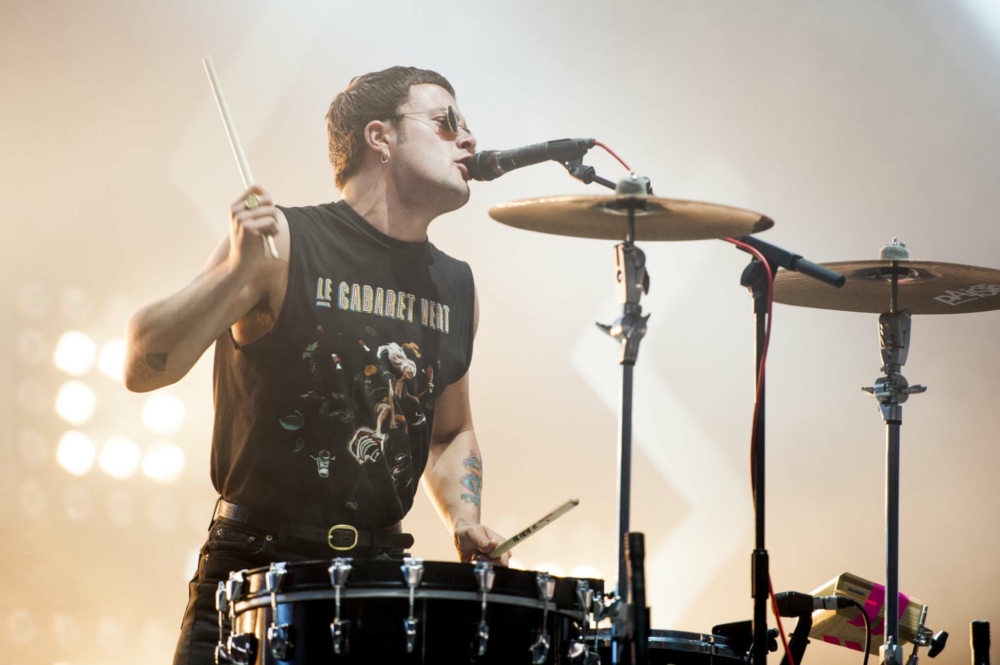 The troublesome twosome who could be found tearing apart festival stages all summer.
Photo: Sarah Louise Bennett
Who would've guessed that these noisy lads from Tunbridge Wells would manage to cause such a ruckus in 2015? From reigning supreme across festival season, to dislocating their own limbs during live shows, it's safe to say that Slaves have given it their all this year. With a live reputation that seems to get more frantic with every performance and the promise that Isaac Holman is going to go ahead with their final show of the year at Brixton Academy later this week, there's no doubting where the band's priorities lie: in having a bloody good – if not somewhat messy – time. Sarah Jamieson
Cox and co. have opened a new door.
2015 has been more about acceptance than significant change for Deerhunter. Perhaps it's an event that's been mentioned too many times already for his liking, but the car crash Bradford Cox suffered last year appeared to shift his perspective. On 'Fading Frontier', his band are more at ease with repeating old tricks instead of diving into new territory. For many groups this would represent career suicide, but settled into their skin, Cox and co. have somehow opened a new door. More than ever, they look like a band that could continue for decades. Jamie Milton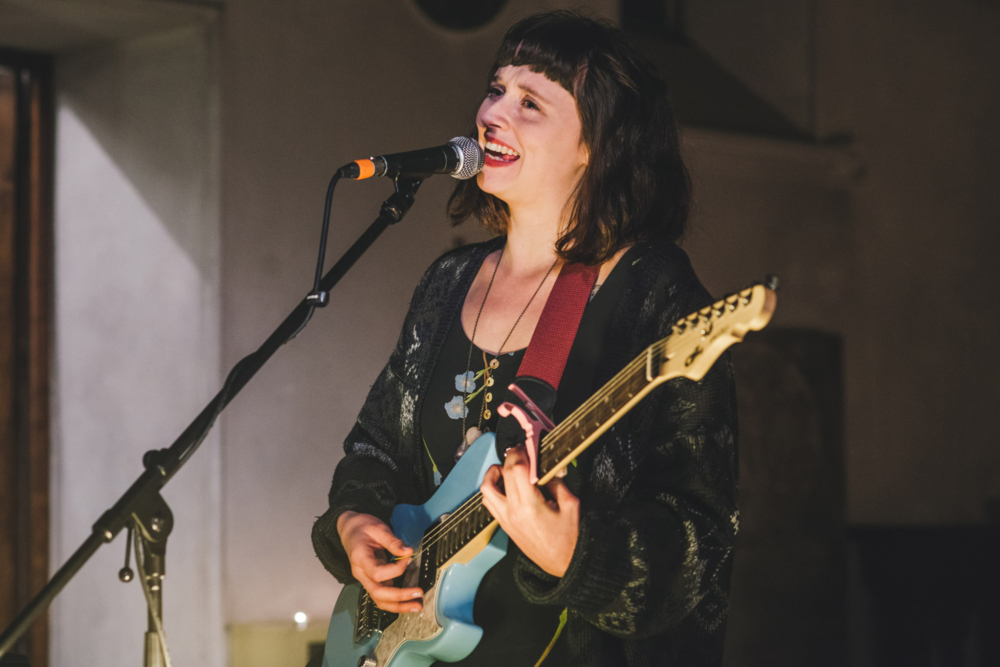 She's fast approaching cult-like status.
Following a breakthrough record isn't easy for anyone – Waxahatchee's 'Cerulean Salt' was somewhat of a watermark for a whole group of DIY musicians Stateside, beginning an onslaught of like-minded folk with sounds ranging from alt-folk to punk rock, on top of giving Katie cult-like status here across 'the pond'. 'Ivy Tripp' did this with ease, expanding the project's horizons while honing her songwriting. Emma Swann
A master of mixing the serious with the sublime.
Ever since its inception, disco has been a heady concoction of equal parts pleasure and sadness, so it's somewhat apt that much of John Grant's 'Grey Tickles, Black Pressure' takes cues from the genre. A master at mixing 'serious' subject matter – and romanticising the 70s ("I love the way men looked then," he told us) – and deliciously fun sounds, he both reached #5 in the UK album charts, and sold out the not inconsiderably sized Hammersmith Apollo. Emma Swann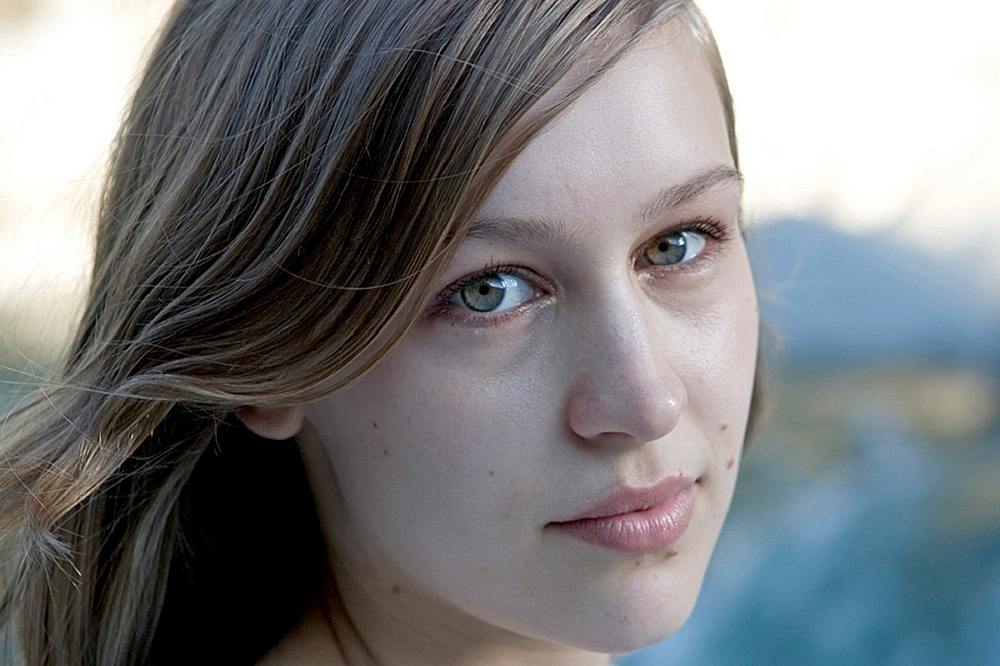 We're bananas for Joanna Newsom.
Joanna Newsom does not fuck around, especially when it comes to bananas. "There's nothing that fills me with horror and rage the way that bananas do," she told Rookie's Tavi Gevinson earlier this year, single-handedly fulfilling 2015's sass quota in a fell swoop. "It's a non-food," she added. "It's like dog crap."
Joanna Newsom doesn't fuck around musically, either. Songs for 'Divers' have been kicking around in near finished form for at least three years, and the arrangements for her fifth album were two years in the making, too. Genius is a word that gets bandied about a little too much. It's a perfect fit, however, for Joanna Newsom - and not just because she's right about bananas. El Hunt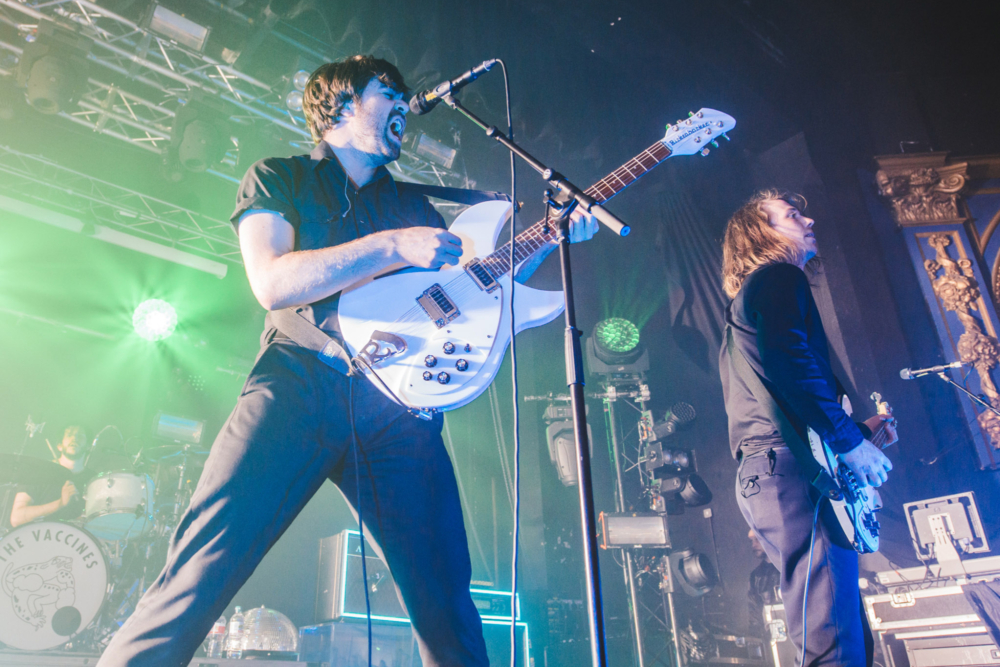 Still an unbeatable band when it comes to really getting fans riled.
Photo: Carolina Faruolo
This past summer, it was impossible to walk past a festival tent without catching a glimpse of the chaos within that was provoked at the hands of The Vaccines. Fresh from releasing their third album 'English Graffiti', the band were out on the touring circuit in full force, and the madness followed them. With beers aloft and voices raised, the festivals may have changed every weekend, but the crowd's reaction didn't. Still an unbeatable band when it comes to really getting fans riled, it's no wonder they rounded off their year with three Brixton Academy shows, really. Sarah Jamieson
East India Youth is the real winner.
Following up a Mercury-nominated debut is no easy feat, but East india Youth had the solution - the productive fucker had already finished album two 'Culture Of Volume' before he'd even put debut 'Total Strife Forever' to bed. That only serves to make the transformation even more impressive, as William Doyle embraced purer pop tendencies and buried them amongst the likes of 'The Juddering' and 'Entirety''s menace - a menace that's fed into a live show that seems to be taking Doyle over as he thrashes about like man possessed. Truly, East India Youth is the real winner. Of the number 71 slot in The List. Tom Connick

Get your copy of the latest issue