Album Review
The Vaccines - English Graffiti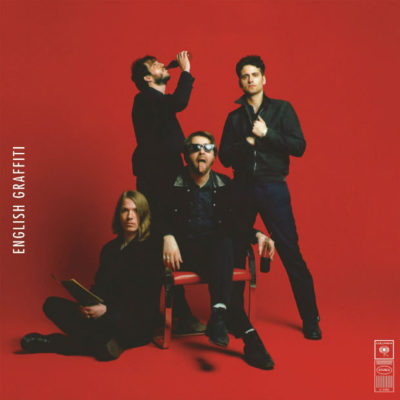 This is a band able to play pop magpies of the highest grade.
Label: Columbia Records
Released: 25th May 2015
Poor The Vaccines. Every review of every album is cursed to feature the same phrase. What exactly do we expect from them? Now more than ever, though, it's a valid question. While their first two albums saw them embark on a steep upward curve that culminated in a Number One, certified gold record; with their 2013 'Melody Calling' EP they stepped firmly into critically acclaimed territory. Something changed.
'English Graffiti' isn't 'Melody Calling' in album form: it's far more diverse than that. The Vaccines still know how to write a direct hit - 'Handsome', with it's opening "oh God oh God oh God" panic attack, is still an indie-tastic thrash - but they've got other gears too. 'Gimme A Sign' is the real revelation. Starting like a triumphant take on Justin Timberlake's 'Mirrors', before dropping down to acoustic heartbreaker, then back up to stadium sized, arms aloft, goose-bump inducing chorus - this is a band able to play pop magpies of the highest grade.
From now on, we'll expect only the best from The Vaccines.

Get your copy of the latest issue
More like this