Andrew Fisher takes on his emotional and physical disconnect with fourth album, 'Beside Myself'.
It's no accident that 'Disconnect', the opening track on Basement's fourth album 'Beside Myself', was the first to see the light of day. Written three years prior, almost immediately after the completion of the British rockers' comeback record 'Promise Everything', its driving melody complements a powerful tale of emotional and physical detachment.
It's this theme that underpins the record, vocalist and principal songwriter Andrew Fisher explains from his comparably new Virginia, United States home. The title is both remarkably literal and profoundly metaphorical, a clear mirror of how Andrew's complex mind works. At its core, however, the melancholy album centres around the everyday struggle to simply live in the moment. "I want to know what it feels like to be settled in the sun," he painfully repeats on the otherwise sun-kissed 'New Coast'. This search for actuality can be found throughout its twelve tracks. On the forlorn 'Be Here Now', he introspectively asks: "I lost myself in the moment. Why can't I just be here now?"
Unlike 'Promise Everything', an album he's since acknowledged as one he is not entirely happy with, the release of 'Beside Myself' follows a lengthy creative process. Time has played an important part in ensuring the record is truly representative of him and his bandmates, and has also allowed for a clearer, personal narrative. "One of the things that kept coming up was the idea of self-reflection and not feeling comfortable living in the moment," he says of the album's lyrics. "The constant looking forward to things, thinking they were going to be better, and looking back at things and romanticising them as being better than how things are currently." The process of creating 'Beside Myself' saw him regularly battle with this separation from reality. "There was one day I was particularly low because I wasn't performing how I wanted," he admits.
"The reason was because I had this romantic view of what I wanted the songs to sound like, but in the moment, they weren't matching up. That was the perfect example of the disconnect between what I wanted in the future and what was happening right now. I couldn't meet that, so I felt terrible. I went in this downward spiral of self-deprecation, thinking I was shitting all over our work." This inner anguish is embodied in his delivery, somewhere between frustrated and despondent. "Can you see through my best behaviour," he asks on the gut-wrenching 'Stigmata'. "Can you see I'm ill from fear of failure?" 'Ultraviolet' is a direct response to the 2017 Westminster terror attack. Living in the States at the time, his thoughts turned to his family. "There's a whole balance of feeling happy and content, but also feeling incredibly homesick and scared that any minute somebody you care about is going to have something bad happen to them and you're not going to be around to help them out. A lot of those concerns are going to come out in what I sing and write about."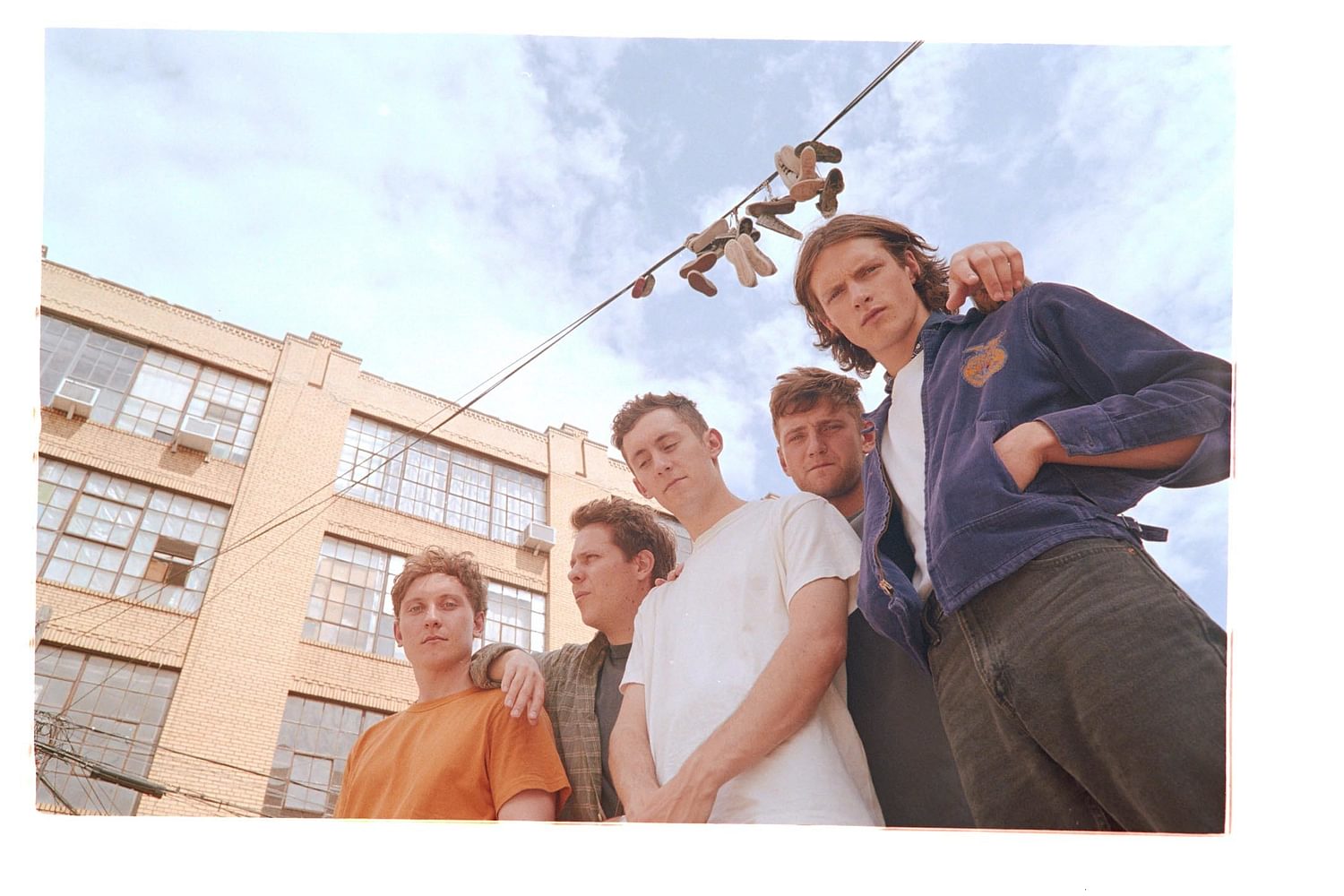 "The feeling of standing out and feeling different is something I struggle with."
— Andrew Fisher
This physical disconnect also appears in his day to day life. "I am currently an immigrant. I'm constantly the other, different, asked why I am here, whether I know the Queen. It's very hard for me to just blend into the background. That feeling of standing out and feeling different is something I struggle with."
This attention stands at odds with his need for privacy. He explains his unwillingness to delve too far into his lyrics, describing his songs as deeply personal. "It's very important that stays with me," he states when talk veers towards specific lyrics. "I don't like being exposed or in the spotlight." He accepts the contradiction of privacy and performance, yet marries the two through his understanding of art. "I think that's important to have my own personal interactions with our songs," he continues. "That's when the overall presentation of them is the most real and the most genuine."
While often musically downtrodden and sombre, 'Beside Myself' thrives on this honesty. Although Andrew deliberately retains the personal stories and the specifics, his emotion is palpable. When he sings of his detachment, his inner struggle to find enjoyment and his search for something more, it speaks to far more than just himself and his bandmates. 'Beside Myself' unfolds like a discovery of modern culture and society. "Are we busy working for things we do not need," he questions on 'Just A Life'. "Are we lying to ourselves, have we found our living hell?"
Yet despite the adversity, he's beaming about the album's release. The space and time provided by their circumstance, in part moving from comparably small record label Run For Cover to the heavily-resourced Fueled By Ramen (both labels he's got nothing but love for), has led to the creation of something he's unquestionably happy about. "It's just having this luxury of time," he says, "and to really just focus on making the songs the best they can be, it's the complete opposite to anything we've been able to do in the past." His time in the studio alongside his bandmates and producer Colin Brittain, although at times a personal struggle, has proved a positive cathartic experience. "They are naturally very creative people," he says of all involved. "The area we were in and the studio space itself, it was a lot of fun. It was honestly perfect."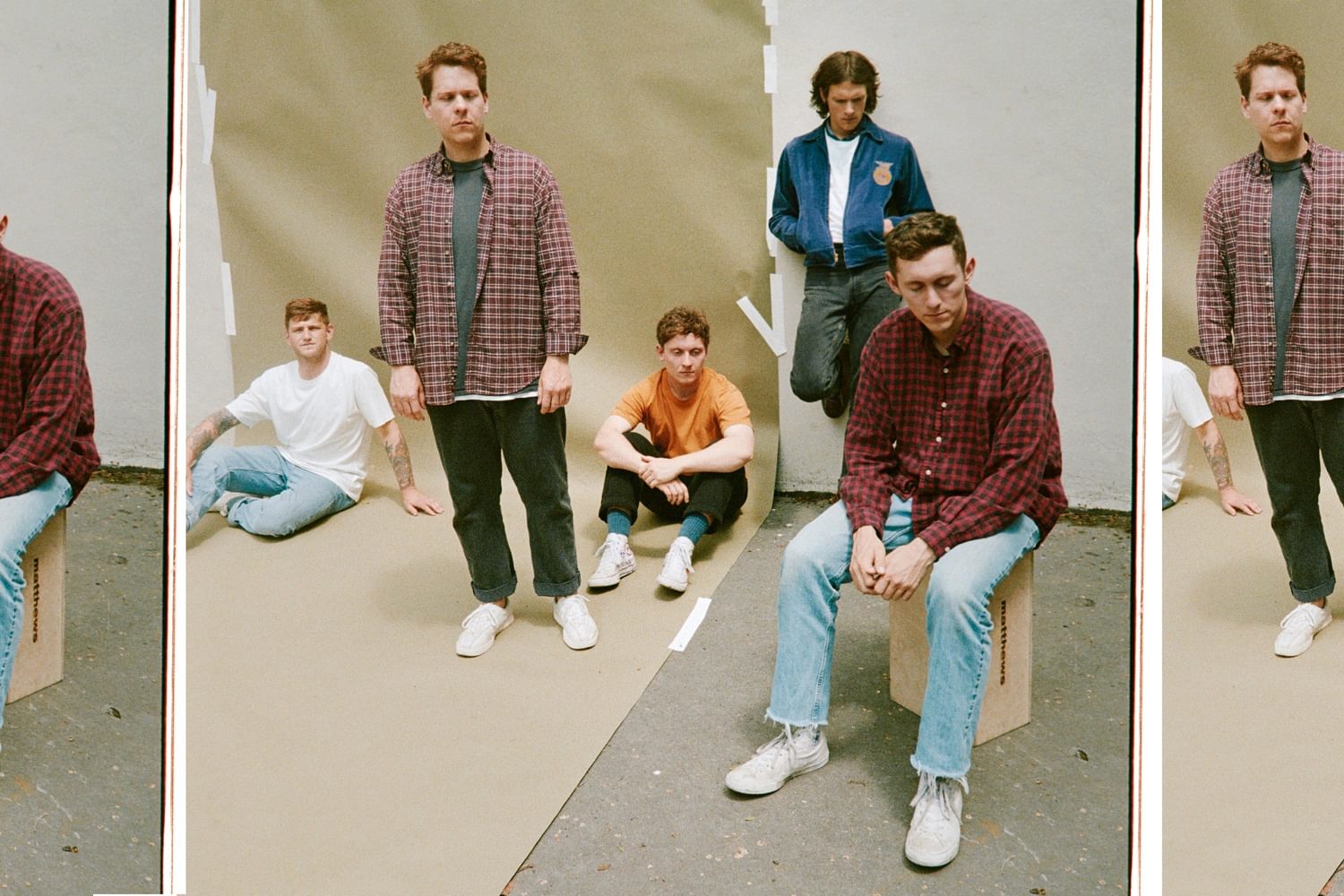 "This band is such a multi-faceted thing."
— Andrew Fisher
Even during his most difficult days, the ones where he was at his lowest, the rest of Basement, Colin and Fueled By Ramen were nothing but supportive. During one of his many heart-to-hearts with Colin, Fisher was encouraged to view things differently. "You have to take a step back and not worry about it all as much," he proclaimed. This drove 'Beside Myself' forward. "It just means so much to me," he celebrates. "In my mind there was no way it was never going to get finished. I had a deep connection with the music, the band and the people, everything just came together. The time we spent on it, where we were, who we were working with, the label behind it. All of that made me feel safe and secure and focused, and able to complete what we were doing."
In the end, it was creating 'Beside Myself' - an album built on emotional and physical disconnection - that ultimately brought the singer back to the now. "The band is such a multi-faceted thing. It's an emotional outlet, it's a source of income, it's an incredibly important emotional structure for everyone, it's a way of constantly keeping in touch with my brother and best friends, and it's a way to feel centred," he explains. And while he acknowledges the irony of finding comfort on a record that discusses the lack thereof, he's slowly accepting the strange duality of this situation. "It causes problems and it also solves them," he concludes of his life in Basement. "It's a double-edged sword, but one at the moment I'm enjoying trying to cope with."
'Beside Myself' is out 12th October via Fueled By Ramen.
Read More
Featuring James Blake, Romy, Marika Hackman, yeule and more.