Interview
American Football reclaim their throne: "Reunion? We never did this first time around!"
With UK shows selling out in a flash, the American Football comeback continues apace. Will Richards speaks to Steve Lamos about what's next.
It was almost inevitable that the reunion craze dominating music news and festival line-ups since the turn of the decade would hit the heralded, adored and bitterly missed late '90s midwestern emo scene. Hardcore had its go in 2012, with Refused and At The Drive-in returning to glorious and bemused reactions respectively, and everyone from Neutral Milk Hotel to Slowdive to Outkast have taken their turn at recapturing the magic that made the prospect of their reunions so inviting, again with various degrees of success and reception. The emo scene that American Football defined has had a well-publicised resurgence recently – or the press has just started noticing what never really stopped – and with the audience there again for this viciously emotional brand of indie rock, its champions are back to do this properly, second time around.
American Football's sticksman Steve Lamos wouldn't call it a reunion, though. "We barely even did this first time around. Playing shows in proper venues to more than thirty people is totally new for American Football, so using the word reunion doesn't feel quite right."
Indeed, American Football mk1 is a mysterious, little-publicised venture by Mike Kinsella and Steves Holmes and Lamos, which sprouted a full-length and a three-track EP in its short lifespan. "American Football was something we did on Tuesday afternoons in my house in Champaign-Urbana, and Steve and Mike would come over with these ideas and we'd just go off that. That was the band. We played very few shows to very few people. We were effectively a studio project."
The band returned to play their hometown festival in Illinois in September, alongside a three-night run at New York City's Webster Hall following a reissue of their now-seminal self-titled LP to mark its fifteenth birthday. "Steve Holmes (guitar) found old cassette tapes of some of our demos that didn't make it onto the album in a closet somewhere and took them to Polyvinyl (the band's label from the start), who have always been great to us, and asked if they would want to do anything with them. We didn't even realise that it was coming up to a significant anniversary of the album, but we agreed together that it'd be a nice idea to create something out of it. After that, we got two offers: one was for the Champaign Pygmalion Festival and the other was New York. It could have easily been a two-off and that would've been it, but it's been such a pleasant surprise for us that for now we're just riding it and seeing where it takes us."
The sincerity with which Lamos enforces that the return of American Football wasn't a package deal of vinyl reissue-US shows-overseas dates paints the picture of a band who are still, fifteen years on, slightly bemused at what they created and how many people it's still connecting with. The band's recently announced UK run, initially scheduled for three nights, is now to take in seven dates, all of which are now sold out.
"It's been a great surprise. Well, certainly a great surprise to me…maybe Mike had more of a clue as to what this band had become through all his touring as Owen and with other projects, but I don't think even he knew quite what a reputation our band had gained since the album was released. The reception has been beyond anything we imagined." American Football's legacy has spanned genres, continents and decades, with pop-punk bands in the UK in 2014 writing about "singing along to 'Never Meant'".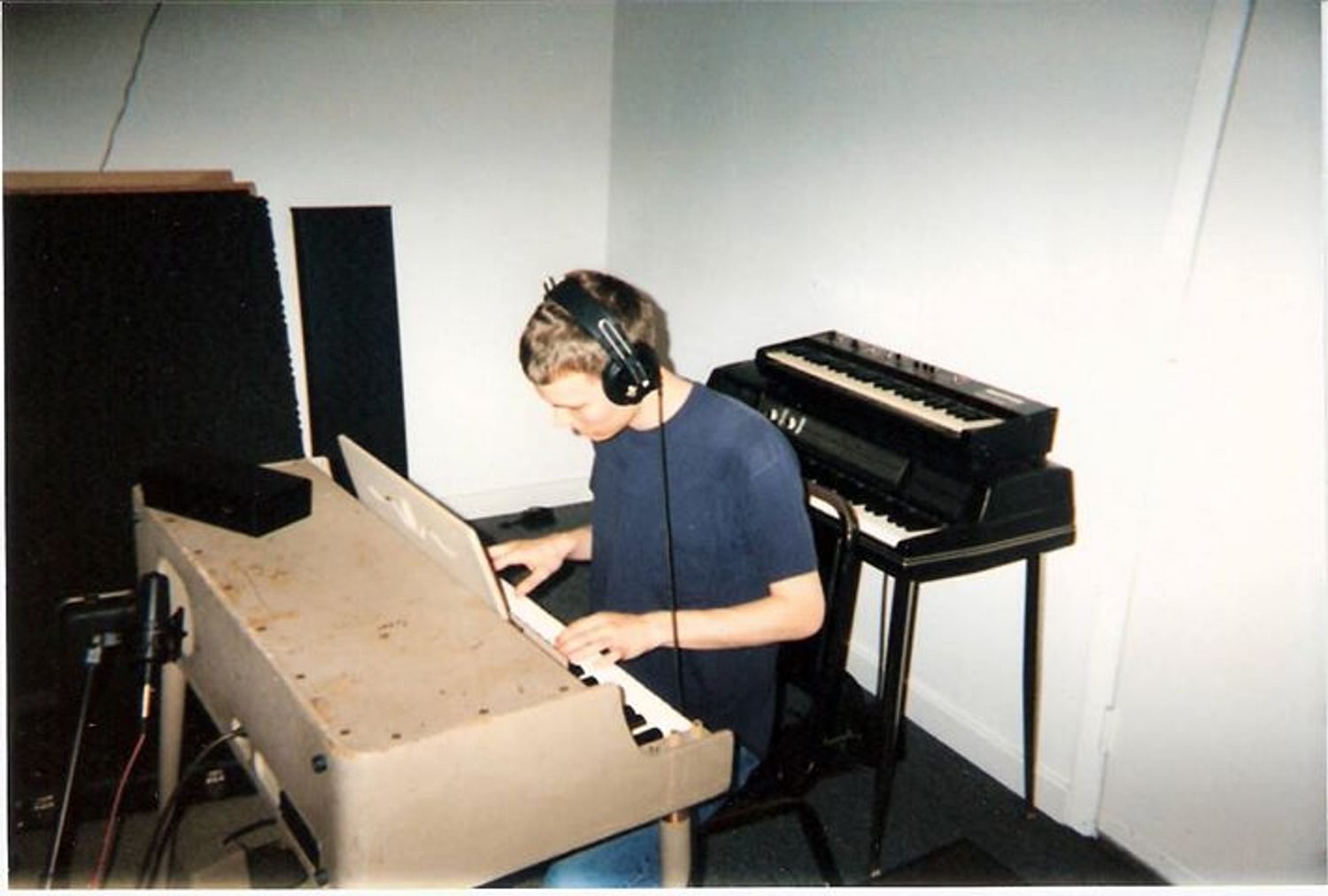 "We're very aware of the 'reunion craze' that's going on, with bands with prestigious careers reforming to do it all again. Ours is different in the sense that we never did this the first time round."
— Steve Lamos
Since the initial buzz around the reformation, Lamos, Holmes and Kinsella have been trying to re-learn and adapt these songs that were never even fully-formed outside of the studio in the first place. "For the first couple of weeks I was very nervous. I would look at these songs and these drum parts that I wrote fifteen years ago and think: "What is that part? Why would I play this?" and have to slowly re-learn and adapt it. But we're all having lots and lots of fun. We're very aware of the 'reunion craze' that's going on, with bands with prestigious careers reforming to do it all again. Ours is different in the sense that we never did this the first time round. The guy from Outkast came out recently and said "I'm a sell out, I did it all for the money", whereas I am just so happy that I am finally playing these songs we wrote so long ago and are still proud of to crowds that are excited to hear them."
A factor in the reformation of bands that is never really touched upon is logistics, and finance and location both had an impact on the return of American Football. "So much real life got in the way of American Football becoming anything again in the fifteen years since we stopped, but now we are all in a position to make it work. These are like fun weekends for us; we have kids and real jobs, so playing these shows is in essence an opportunity to get away for four days, hang out together and goof around before going back home to be adults." Lamos realises that it's not the most glamorous, rock-and-roll reasoning for the band's departure and now return, but among a recent culture of reformations, money-grabbing and a relative lack of authenticity, it makes American Football's decision seem strikingly genuine.
"I didn't realise how expensive it is to do this. I live in Denver, while Mike and Steve are in Chicago, and Nate Kinsella (Joan of Arc, Mata Hari) who is playing bass for us is in New York, so it costs us significant money even to get together. All the time we'd been away, people would say "hey you should get together for a few shows", but on this scale it would never have been possible. It's only now that someone has come forward, for whatever reason, and said "we're able to give you x amount of money in order to make this work" that we can achieve these mad situations like being able to come and play our songs in the UK."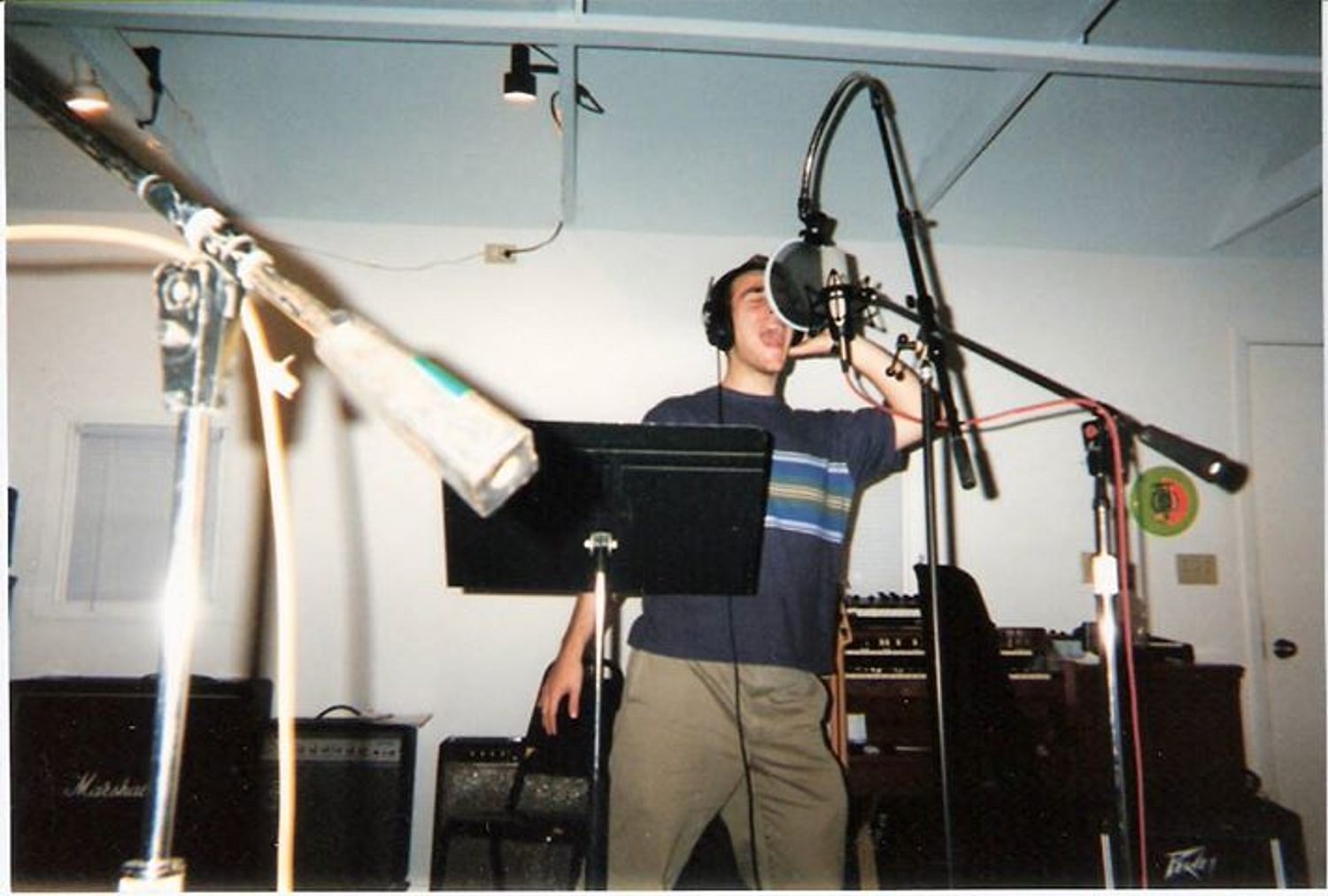 "So much real life got in the way of American Football becoming anything again."
— Steve Lamos
As the band practice and play more together, the songs from the LP are taking on different forms and coming to life once again, as Lamos explains: "I play along to our record every damn day. I haven't practiced this much in fifteen years! However, as we play these songs more and more, they're expanding in ways that we didn't expect, and our fifteen years apart, living different lives and being in different bands and the experiences we have gained mean that we all bring something different to the table second time around. In some instances, it works for us to play the songs as they appear on the record, but in certain sections it works to let it breathe a little more and see where we can take it."
American Football's reunion was never planned, and no future movements are mapped out. The only thing clear is that paths have collided this year to allow these three goofers to bring twelve songs, carved out in a Champaign-Urbana basement and as cripplingly real as the musicians who created them, to an ever-swelling crowd who no longer need to dream of having been at those house shows in 1999.
Read More