Selling out?
Andre 3000 on Outkast reunion: "I didn't wanna do the tour"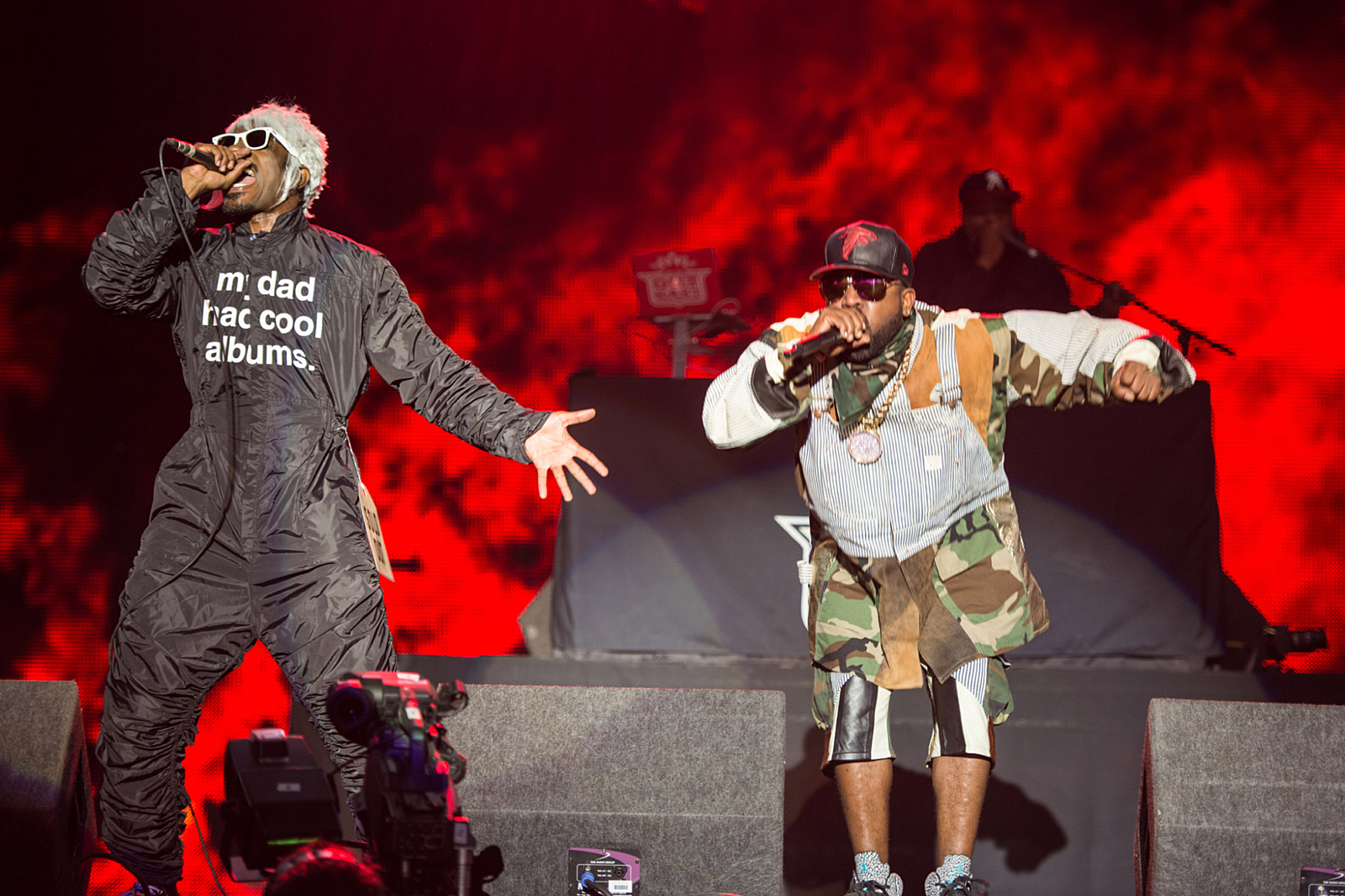 Rapper was speaking to Nicolas Jaar in an interview.
In a new interview, Andre 3000 has openly discussed his difficulties with the Outkast reunion.
This year, he and Big Boi returned to the stage for Coachella, Wireless and Bestival, for their first shows in a decade.
Speaking to Nicolas Jaar in a recent Fader interview, he stated "I felt like a sell-out, honestly."
During the shows, he created jumpsuits with slogans, such as "I just wanna sleep" and "My dad had cool albums." Explaining the slogans, he said "if I'm in on the joke, I'll feel cool about it. I'm 39, I got a 17-year-old kid, and I gotta support certain things. So I felt like there was a certain sell-out in a way, because I didn't wanna do it—I knew I was doing it for a reason. So maybe if I'm telling people, 'I am selling out,' then it's not as bad as pretending."
He added: "I didn't wanna do the tour. We hadn't performed in 10 years. It was old songs."
Outkast's reunion tour concluded with a date in Los Angeles last October - no further shows are scheduled, with no official plans for a new record.
Read More