Interview Back In The Club: Bombay Bicycle Club
After literally having the blues and shaking them loose, Bombay Bicycle Club are rejuvenated and ready to take on the world again.
There are some triggers that instantly transport you back in time. It might be the smell of a certain perfume, or a walk down a particular street. But, for a jam-packed Islington Assembly Hall on an early August evening, it only takes the dimming of stage lights and the familiar opening riff of 'Emergency Contraception Blues', and suddenly the whole room is back in 2009.
For those of you needing a refresher (shame on you), the track marks the opening of Bombay Bicycle Club's debut and Certified Indie Classic 'I Had The Blues But I Shook Them Loose': the record that established the group - Jack Steadman, Ed Nash, Jamie MacColl and Suren de Saram - as frontrunners of indie's late '00's glory days. Now, a full decade on since its release, the album is responsible for reintroducing us to its authors all over again; following the band's decision to shatter our collective hearts by going on indefinite hiatus back in early 2016, the record's 10th anniversary is what's spurred the band's recent return.
"We were in this pub actually!" beams bassist Ed over a table in Hornsey's Great Northern Tavern, reminiscing about his and frontman Jack's conversation regarding reuniting for the event. "I was saying, 'I think it's really good, I'd be happy to do an 'I Had The Blues…' thing', and I think everyone was on board with that after a while. But then doing something 'looking back' when everyone's still in their twenties seemed like a really silly way of doing it, so we decided to do Bombay properly again. Do the 'I Had The Blues…' thing, but make new music and look forward."
"It felt weird to do a reunion or anniversary show when you're only 29!" agrees Jack.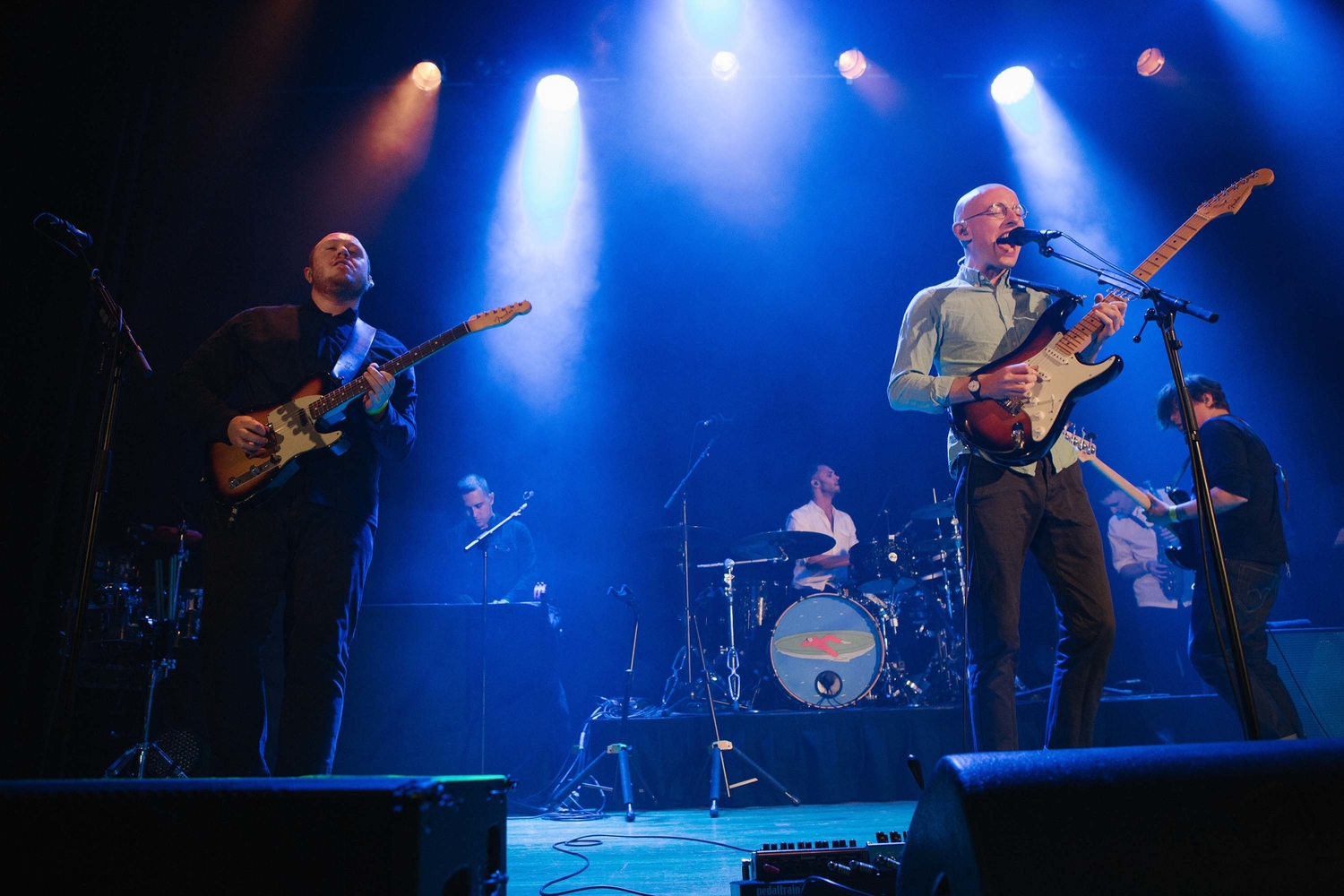 "We thought we needed to take a step back and miss it again."
— Jack Steadman
Deciding to play together again after three years of pursuing other projects, the conversation about celebrating their debut quickly turned into jam sessions. "We were initially a little rusty but also nostalgic playing songs that have been around since we were teenagers," they said in a statement published to their website this January. "More than anything it just felt great to be in the same room playing again. It made us realise what a good thing we have and has given us renewed energy and enthusiasm for the future."
A loss of enthusiasm and excitement was what initially led the group to go their separate ways back in 2016. Having been in the band since their mid-teens, and with four albums underneath their belt (completed by 2010's 'Flaws', 2011's 'A Different Kind of Fix' and 2014's 'So Long, See You Tomorrow'), the group found themselves wanting to explore other avenues. "A lot of bands turn into sort of companies almost," explains Jack. "You just go on tour because you need to keep the company going and people don't even like each other anymore. You see bands like that on stage where they're just playing the festival to take the cheque. You can see that scary nightmare almost in the future, so with us we thought we needed to take a step back and miss it again."
And off they went to explore different paths. Both Jack and Ed continued making music - Jack with jazzy project Mr Jukes and Ed solo, under the guise of Toothless, which featured Suren on drums - while Jamie went back to university. "It made me realise how much I missed doing Bombay Bicycle Club and how much I'd taken it for granted," says Ed. "We were doing it for so long, and I expected it to be plain sailing when I did my own thing and realised that it wasn't. Both in the company and in the band and making music, all the rest of it. And then on top of it, I, as well as everyone else, grew as a person outside of this thing that we'd had in our lives since we were 15. Everyone's a better musician now, and everyone's grown up a bit. Everyone's lived life outside of the band."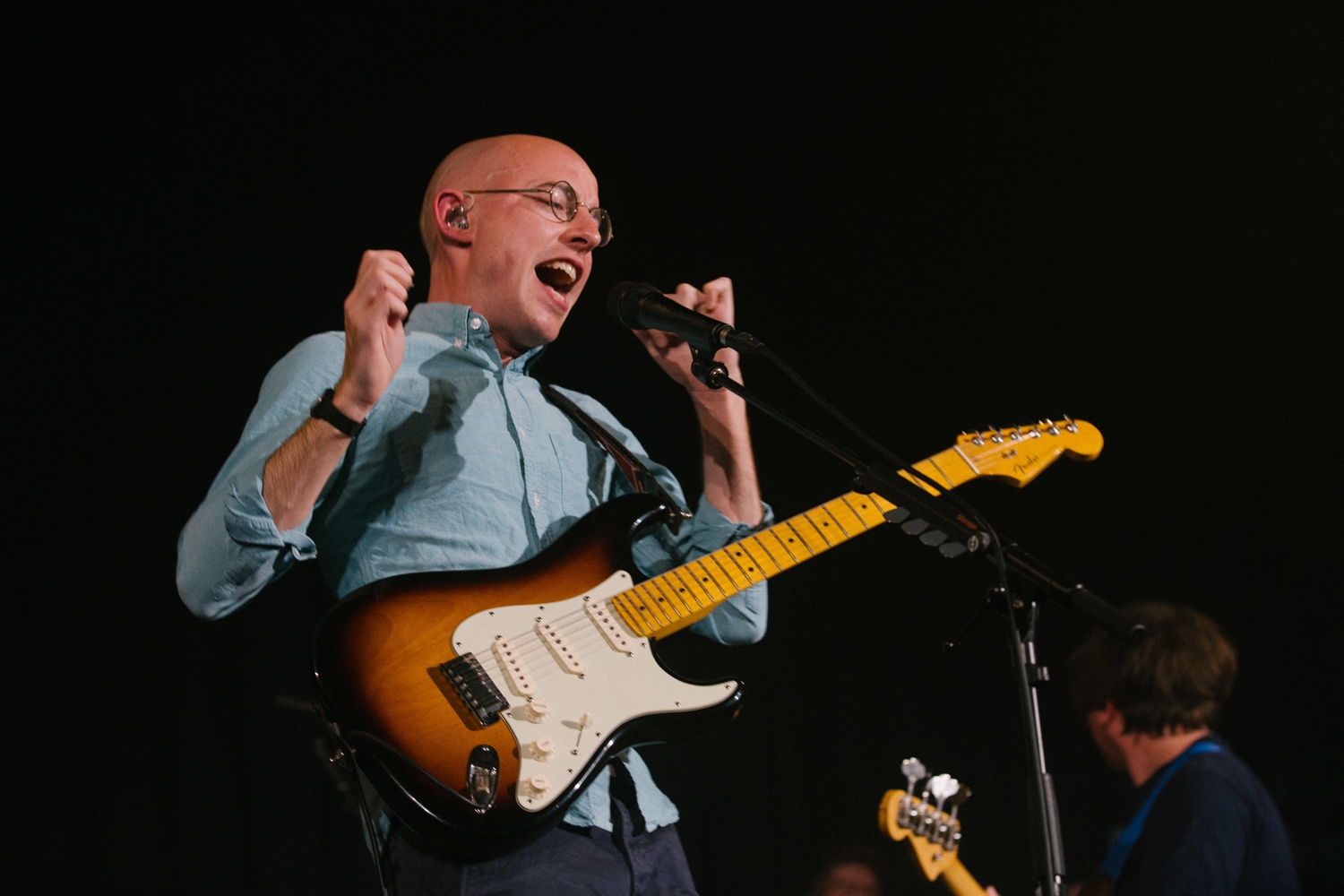 "The last couple of shows that we've done have been the most exciting thing in the world."
— Jack Steadman
They may have grown up, but the intrinsic Bombay magic is still there. When the band take to the Islington stage for the last of their four-date comeback tour, their career-spanning set is just as sharp as it was way back when. "It felt exactly the same in a really nice way, like nothing had changed," Jack emphasises. "But then, outside of that, everything's different. That's the whole reason you take a break. You need that fresh perspective on touring and spending time with each other, and it's when it becomes mundane that you take a break.
"Now, the last couple of shows that we've done have been the most exciting thing in the world. You can see it in the audience as well which is the most beautiful thing. When we started out, a lot of our fans were our age and they were very young shows. Now, I look into the audience and it's people our age as well having grown up with us, and you can see in their eyes that they're having those memories too. All of the comments after the show were like, 'It reminded me of a happier time in my life', which is sweet. Also it's important that we're putting out new music so it's not just nostalgia forever."
Debuting the first taste of new music at the shows, we're treated to but-one new track in the form of 'Eat, Sleep, Wake (Nothing But You)' - their recently-released comeback track, and the result of the very first night of a writing session in Cornwall. It's the first glimpse into their new record, 'Everything Else Has Gone Wrong', which will land early next year. Working with producer John Congleton after a recommendation from Wild Beasts, they've already got four tracks laid down and will be heading out to LA to record more towards the end of the year. "He's got a completely different workflow to us," Jack smiles about the producer. "He's the most spontaneous, go-with-the-flow kind of guy. I think that kind of tension can lead to something really great sometimes. It's not always pretty, but it can create really interesting results. He's driving us to stop thinking about it. It feels right, so let's do it!"
For the OG Bombay fans, there's also some intriguing updates. Following the more eclectic palette of their last record, now the group are excited about returning to some good old-fashioned, guitar-driven classics. "There was so much stuff on the last album that you can kind of, in hindsight, see was leaning towards almost a Mr Jukes album," Jack recalls. "It was very summery and electronic, and almost just veering away from guitar music. Now that I feel like I've done that, we can just concentrate on making good guitar music again."
Back and stronger as a unit than ever, now Bombay Bicycle Club are ready to start writing their next chapter. Later this year, they'll be taking us back to where it all began with that promised anniversary tour, but then it's full speed ahead into their future. "I think I'm gonna get emotional," grins Ed. Us too guys, us too.
Read More
Popular right now
Featuring James Blake, Romy, Marika Hackman, yeule and more.