Interview
Heartworms: "Its quite hard to feel relaxed listening to [the EP], but I want that"
With a gripping line in cold musicality and an obsession with Alan Turing, Jojo Orme is creating her own enigma code with every new Heartworms release.
Jojo Orme is rising out of a freezing cold lake. The singer behind Heartworms - the latest buzzy signing to Speedy Wunderground – is clad head-to-toe in antique military gear, and flanked by her very own regiment in the black-and-white video for 'Retributions of an Awful Life'. It's quite the entrance. "I'm not a good swimmer, and I don't like cold water - especially if you're in full military gear," she grins. "But the thing is, the whole music video is my idea because I was like, 'I want to fight the fear, I know I can do it, and when I do it I'll be so happy with myself'. We had to do that three times, and the last time I just started crying, but I was so happy because I did something that I never thought I'd do. Welcome to Heartworms!"
It's a fitting opening statement for her debut EP, 'A Comforting Notion', and neatly reconciles many of the idiosyncrasies that punctuate Orme's music. Her obsession with military iconography, for a start, has a far quainter origin than the imposing lake-filming might suggest. It turns out Jojo is a regular volunteer at RAF Hendon – cleaning the aircraft, no less. "I read The Code Book by Simon Singh, and got into Enigma, Alan Turing, Bletchley Park. It kind of spiralled from there. I used to live in Harrow, and I found out that I was living near RAF Hendon. I called them up, and from then on I was just completely obsessed with it."
She's clear though – Heartworms might be a vessel for her day-to-day fascinations, but it's by no means a static thing. "I'm not gonna do the military thing forever, I know that. But I wanted to do it because I wanted to show myself, my passions. Heartworms is quite theatrical, but it's not fake. I'm not faking it. It's really me, but stronger." She pauses to chuckle. "At the moment I'm changing my aesthetic more to a leathery, Sisters of Mercy kind of style, because I love it - and it's annoying wearing a hat all the time."

"Heartworms is quite theatrical, but it's not fake."
— Jojo Orme
The EP seems like the perfect jumping-off point for Heartworms. It announces its arrival with cold drum machines and sparse, almost Cure-like guitar on 'Consistent Dedication': a forbidding, brooding opening, accelerating to Orme's screaming crescendo. Produced by Dan Carey – "The only person in the whole world at the moment that I will let change something" – Heartworms' monochrome landscape feels completely reflected in the austere music on record. 'A Comforting Notion''s title feels far from apt. "Yeah, it's not fucking comforting at all!" Jojo laughs. "It's dark, it's driving, it's also very vulnerable. It's quite hard to feel relaxed listening to it, but I want that. I don't think I'll ever write anything like it again. I've tried, and I just don't think I can."
Orme has no interest in looking backwards, though; with her first body of work still to be released, she's already ticked off several milestones. Last autumn, Heartworms supported Sports Team at the Roundhouse – the venue where Jojo previously worked in the cloakroom. "Every time, I'd be standing right in the middle of the balcony watching, like, 'I can imagine how they feel!'" she recalls. "There's so many artists I've seen there. I lined up for six hours to be at the front to see Interpol. I tell you what, it's something I've always wanted. And then I did it!" Already making a concise and impressively-realised artistic statement, it doubtless marks an early notable achievement of many.

'A Comforting Notion' is out now via Speedy Wunderground.
Read More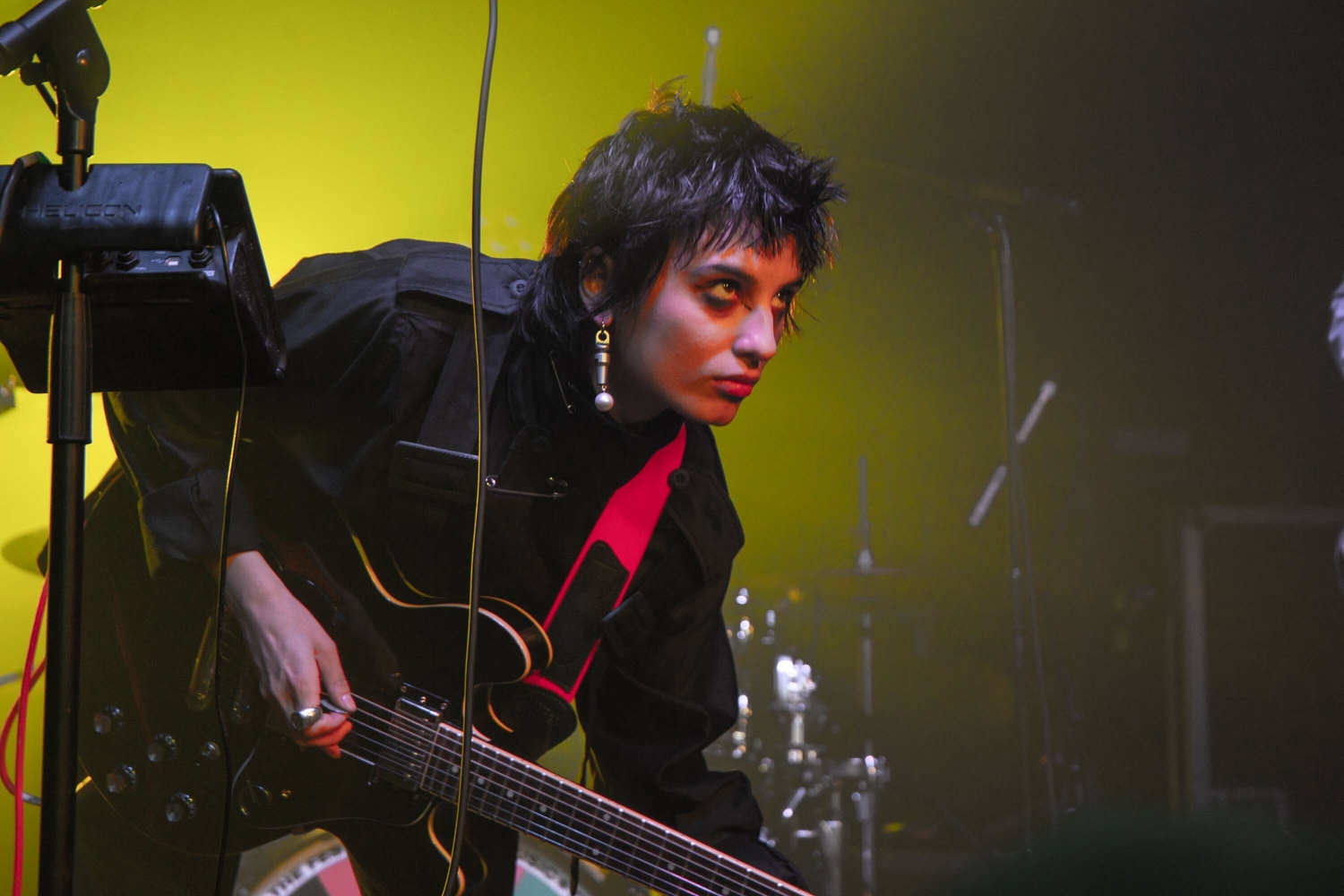 All the stand-out shows from this year's Brighton bash, in one place.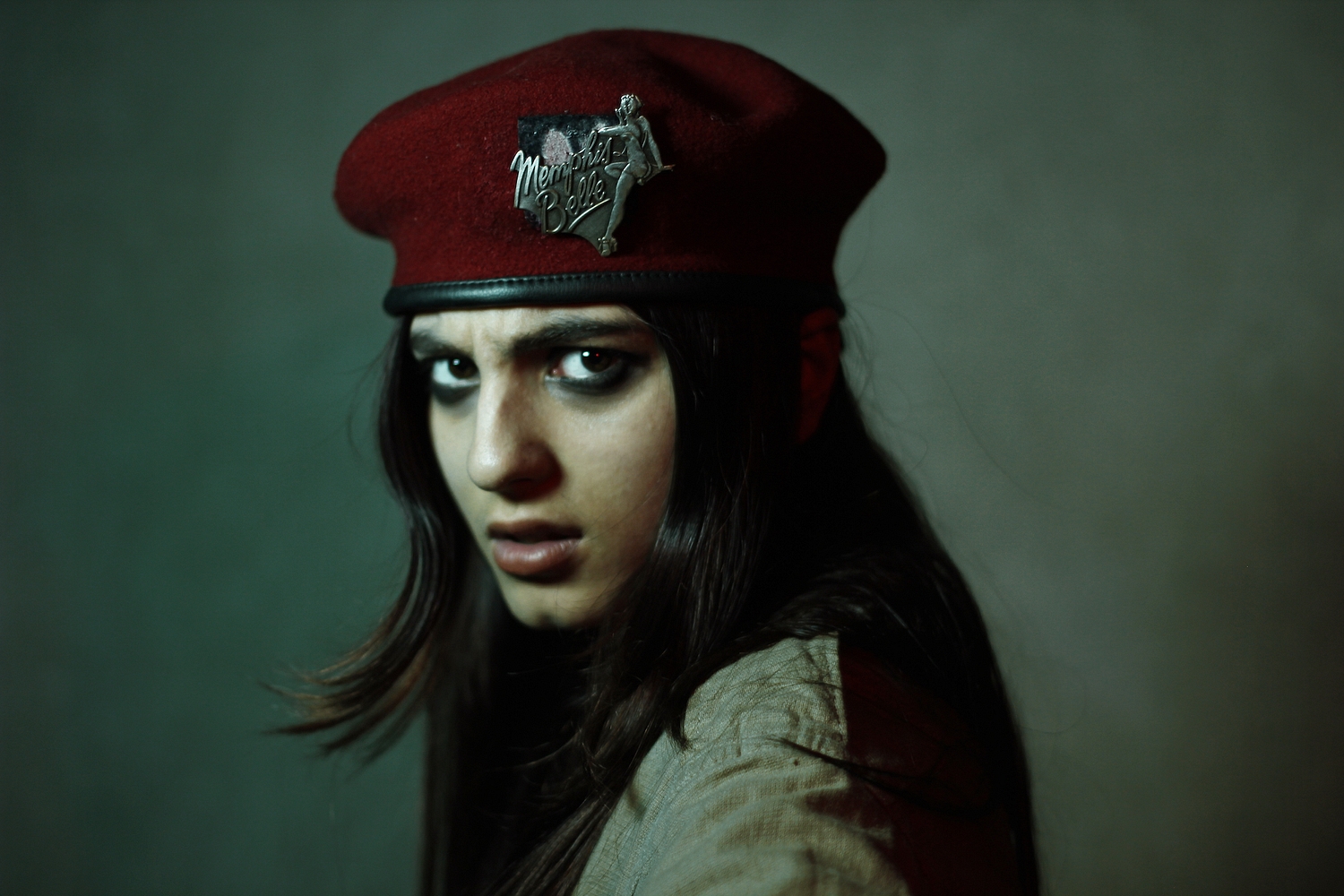 A masterclass in making an entrance.