The Bristol punks have already proved twice-over that they can pack a universally-connective emotional punch. Now on their forthcoming third LP, IDLES are aiming to change the game sonically too.
"The beauty of IDLES, and the reason why I've enjoyed our journey so much, is because I've always just kept my head down and focused on the present," begins Joe Talbot. "I think I learnt that skill from going through some crappy stuff; realising that all you've ever got is the present, and to really absorb that. So I'll look back [on these last years] with pure fucking bliss; the whole thing so far has been magic."
From slow-burning breakthrough act on 2017 debut 'Brutalism', to important, inspirational crossover success story with the following year's 'Joy as an Act of Resistance', to now, as they stand on the cusp of a third that could turn them into festival headliners and more, it's measured, un-showy proclamations such as these that have cemented IDLES as a new breed of star. "Fandom isn't important," Joe continues. "What's important is communication, and that comes from art, it doesn't come from adulation."
More than any other artist in their peer group, IDLES have always worn their worldview on their sleeves. They've surged to success as a band of the people: one synonymous with humility and empathy, and one with an increasingly massive tribe of fans and supporters who've adopted their tenets as their own. It's perhaps why, as Joe begins to talk about LP3 (slated for release later this year) over the phone today, he seems keen to go down a slightly different path.
Though the forthcoming record undoubtedly still rings with the same need for connection and truth - "It's exactly the same as the last two albums," he notes, "hopefully it's a window onto us and mirror onto you" - you sense that the frontman is keen to ensure IDLES are musicians first, and slightly inadvertent figureheads of a new movement second. "That's why hopefully you'll never see me in the tabloids, because it's not about images of me, it's about the art we create," he continues, emphatically. "It's important to keep that distance otherwise you end up becoming a celebrity and no one wants that, not really." And so, while excitable chatter around the record might initially stem from its potential emotional impact - how it can progress the hammer blow hit of catharsis that 'Joy…' landed two years back - the main talking points at play here look set to be sonic ones.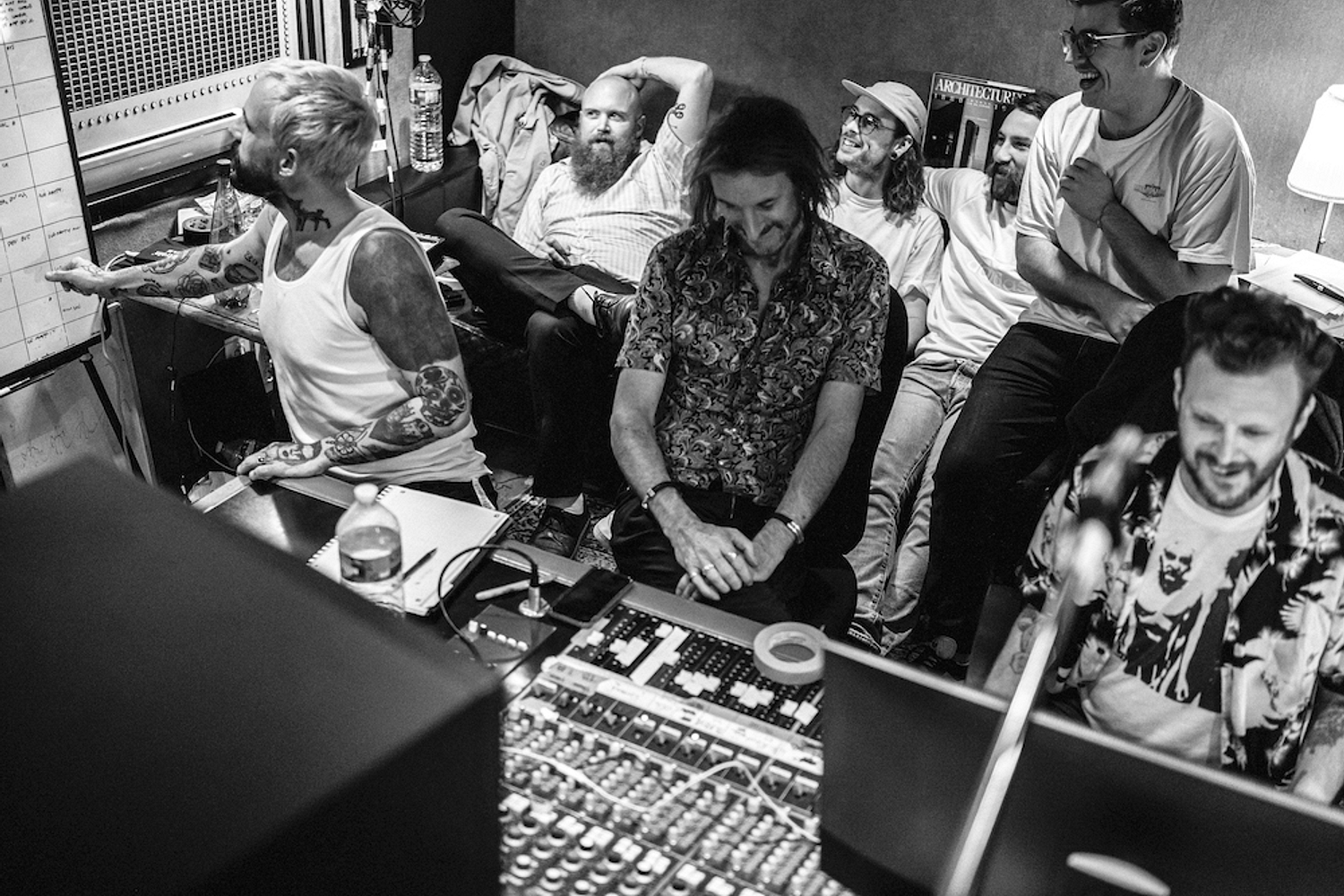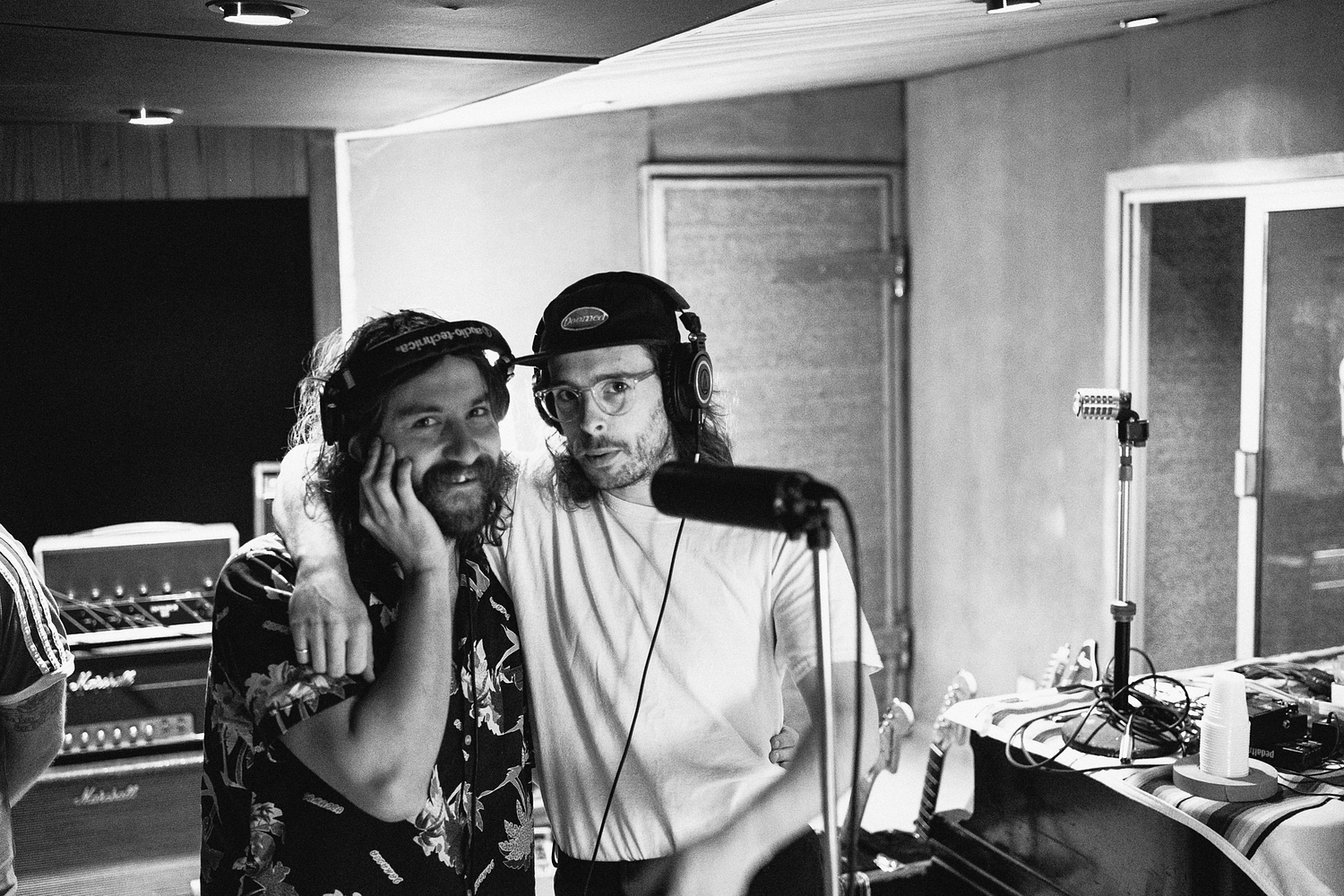 "This is the instruction manual to 'Joy as an Act of Resistance'. It's important to love yourself, but how do we do that?"
— Joe Talbot
The band have brought in hip hop producer Kenny Beats, known for his work with artists such as Vince Staples and JPEGMAFIA to team up with Nick Launay and Adam Greenspan, who produced their second - the modus operandi to "find a way to have the record stand up against pop and hip hop and everything else that's on the radio". "If you put a punk record from the '70s next to a track from 'Yeezus', it'll sound like a fart in the wind," says Joe. "Even 'Back in Black' doesn't have a lot of sub-bass; you put that on and it doesn't sonically hold up. So that's what we wanted to do, to make something that does."
Recorded at France's La Frette Studios and written "slightly remotely", with the singer in Bristol and guitarist and main co-songwriter Mark Bowen in London having both recently become fathers, the coming together of the album too seems born from a determination to harness and progress their own musical powers. "I think we've found a similar joy in what makes a good song. Bowen is a very creatively engulfing person; he wants to do everything and make it massive and play all the time, but we're learning the economy of sound, and space and silence within songs," explains the frontman. "It takes a lot of writing to find out what you love about music, and then you write what you love instead of trying to write the next Radiohead song. We found each others' strengths and enjoyed each other's skin."
Thematically, the band have honed their sights in too, with the record's title forming a basis for them to "set boundaries and individually flourish" within its concept... except he won't tell us what it is yet. "Absolutely not!" guffaws Joe at the - very reasonable, let's face it - question of letting slip the titular key to LP3. But there are, however, some breadcrumbs to help establish the trail so far.
"If you put a punk record from the '70s next to a track from 'Yeezus', it'll sound like a fart in the wind."
— Joe Talbot
Where their debut dealt with the very raw pain of a huge life trauma, and its follow up attempted to rouse a sense of defiant hope, IDLES' newest is tasked with taking the logical next practical steps. "Emotionally I'm not healed, I'm healing and that's what's on the record. So this one is about processing and finding pragmatic ways of moving forward, and from your reaction to that trauma, you build something concise and beautiful," he explains. "This is the instruction manual to 'Joy...'. It's important to love yourself, but how do we do that? This is how we do that: by building something instead of just talking. It comes a lot from the differences in therapy I've had. On the first album, I was talking about my past and accepting that how I felt was normal, and now I'm in CBT which is [about finding] pragmatic steps to change your outlook so that in the future you're emotionally mature.
"The songs are all projections of inner workings," he continues. "I'm not preaching or telling anyone else what to do. I'm showing people what I'm doing to become a better person in the long run - no, not better, but a more productive person..." More productive than the 190 shows the band managed to plough through during 2019? "Numbers aren't necessarily productive," he answers, with a wry chuckle. "I probably wasn't a very productive person by December last year, I was at my ends for sure..."
Even when IDLES are pushing their artistic limits and attempting to make a heavy, thumping record to challenge hip hop's greats, it's comments such as these that show the band are still determined to allow themselves to be vulnerable. And, having debuted a handful of new tracks during last year's winter tour run, the co-existence of these ideas is already easy to hear. The jagged sonic punctuation marks of 'Grounds', he explains, are centred around an idea of literally "setting ground work - saying enough is enough, this is who I am and moving forwards". 'Danke', meanwhile, closed their Alexandra Palace set with a prolonged, slow-building sonic maelstrom, its huge hurricane of noise up there with the band's most cathartic; its lyrics however, are centred around a singular refrain ("True love will find you in the end / You'll find out just who was your friend") taken from the late Daniel Johnston's most poignant track. "I finished most of the songs lyrically in the vocal booth on the day that I sang them, and he died on the day we finished that song," says Joe softly. "And I think ['True Love...'] is one of the most beautiful songs ever written, so I wanted to throw it in there; it being the last track on the album, I wanted to leave with something positive. And if someone's said something as earnestly and concisely as possible, then why try and change it? I don't think anyone deserved love more than Daniel Johnston."
They may be setting their sights higher and wider than ever, but IDLES can't help being a band for the heart and the mind as well as the eardrums. Now, they're readying the tools to push both sides to their peak. "Self-belief, strength, unity: that's all this record's about," Joe finishes. "It's about doing and being and embracing who you are in the moment, and being as fucking awesome as you can. That's it."
Read More
Featuring King Gizzard & The Lizard Wizard, IDLES, Tkay Maidza, Sleater-Kinney and more.