Album Review
IDLES - Joy As An Act Of Resistance
5 Stars
No hyperbole needed; IDLES are the most important band we have right now.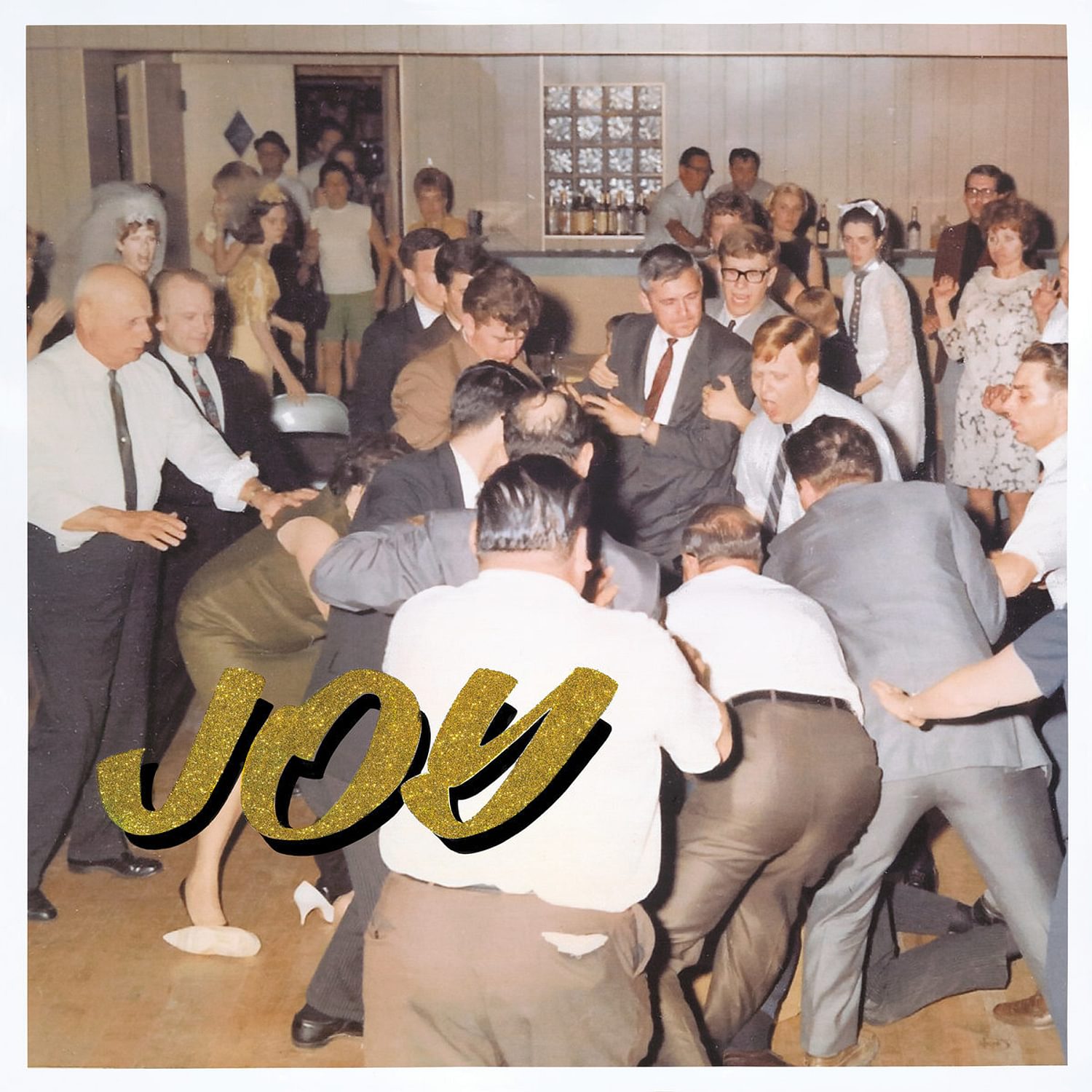 Every so often a band comes along who are so fundamentally necessary that they cannot be denied.
See, in the modern world of streaming numbers and safe bets, the success of IDLES makes no sense. Their debut 'Brutalism' was self-released with no label clout behind them to splash the cash. Full of searing, pained aggression, it was the absolute antithesis of radio-friendly. Hailing from Bristol, the quintet didn't even have the benefit of a big city scene to give them a leg up. And yet, by the end of 2017, the album had gracefully risen to the top of almost every end-of-year list, the band selling out every tour months in advance; with all logical odds stacked against them, Joe Talbot and his cohorts had created a genuine grassroots phenomenon based on the things that major label execs can't bottle - community and empathy and raw, un-cauterised emotion.
It was undoubtedly a very special introduction to a very special band, and so - coming not 18 months later - it is with no small level of anticipation that we arrive at 'Joy As An Act of Resistance'. And if 'Brutalism' marked the opening chapter of a conversation of real importance, then IDLES' second statement picks up that mantle and fleshes out the book; it is not so much an album as a manifesto. Of defiance and love in the face of adversity. Of laughing in the face of pain. And of celebrating the strange parade of humanity, and all its unlikely tangents.
If all that sounds grandiose and overblown, then for once it genuinely isn't. Joe has been open about the personal tragedies that informed both records; 'Brutalism' was written in the wake of the death of his mother, 'Joy As An Act of Resistance' the death of his daughter. And while the absolutely gut-wrenching 'June' is the only song to explicitly reference the latter, its haunting, aching refrain "baby shoes for sale / never worn" almost too sad to bear, its the recalibration after such a seismic event that led the singer to what we have now. That doesn't mean that the record is a sombre listen; as anyone who's experienced an absolutely flooring loss will know, emotions aren't that simple. But you can hear it there in the raw, bleeding edges of 'Colossus', that rage against demons inside and out ("Forgive me father I have sinned / I've drained my body full of pins"); there in the defiant 'fuck you' to societal pressure of 'Television'; there in the celebratory, funny, simple declarations of 'Love Song'.
When your world falls apart, you find new ways to make sense of what remains, and 'Joy As An Act of Resistance' does that through warmth and humour, openness and honesty. Across its 12 tracks, it runs the full gamut of emotions. 'Never Fight A Man With A Perm' is hilarious and sarcastic, perfectly encapsulating the small-town macho types running on too much booze and testosterone ("Me oh me oh my, Roy / You look like a walking thyroid"). 'I'm Scum' up-ends the insults thrown at liberal lefties in righteous fashion, culminating in the snarled crescendo of "this snowflake's an avalanche". On the cathartic purge of album closer 'Rottweiler', meanwhile, the band whip up a tornado of joyous noise as Joe yells the album to a close: "Keep fucking going! Smash it! Destroy the world! Burn your house down!"
Across its 40-odd minutes, 'Joy As An Act of Resistance' makes you want to laugh and cry and roar into the wind and cradle your nearest and dearest. It is a beautiful slice of humanity delivered by a group of men whose vulnerability and heart has become a guiding light in the fog for an increasing community of fans who don't just want, but need this. No hyperbole needed; IDLES are the most important band we have right now.
Read More
Featuring King Gizzard & The Lizard Wizard, IDLES, Tkay Maidza, Sleater-Kinney and more.