Less than two years after their debut earned them a legion of devotees, the four-piece are prepping a second effort that explodes their original ideas out in joyful, brilliantly widescreen style.
Lounging in the spacious rec room of north London's iconic RAK Studios, where he and his band recently bunkered down to record their imminent second LP, Sundara Karma frontman Oscar Pollock is considering the vital ingredients that informed its expansive melting pot of ideas. "Be Here Now, definitely," he decides. As in, the Oasis album? "No, the book, by Ram Dass," he clarifies. "Great book".
It might just be a minor miscommunication, but it neatly encapsulates the direction the Reading quartet are coming from second time around. Far from your average guitar band, Sundara are embracing ideas and influences from a much wider palette and whittling them into an altogether more exciting new vision. "A first album is such a weird thing because it's the first time you're introduced to the music industry and you change yourself to fit a role of somebody you should be and it's a total lie," Oscar concedes.
"You even change the way you write, and you write songs that you think will keep the initial fire of excitement burning. But once that whole thing was over we had time to realise we were losing sight of what it is we are and want to be and the music that really fulfils us. That's what this time has allowed us to do and I think we got it so right on this new record.
"I think [the key is] being playful and approaching music like the child version of you because that's where it's really exciting and fun, and there wasn't enough of that on what we were previously doing. That's what we wanted to capture - playfulness and excitement and novelty and what made us love guitars in the first place."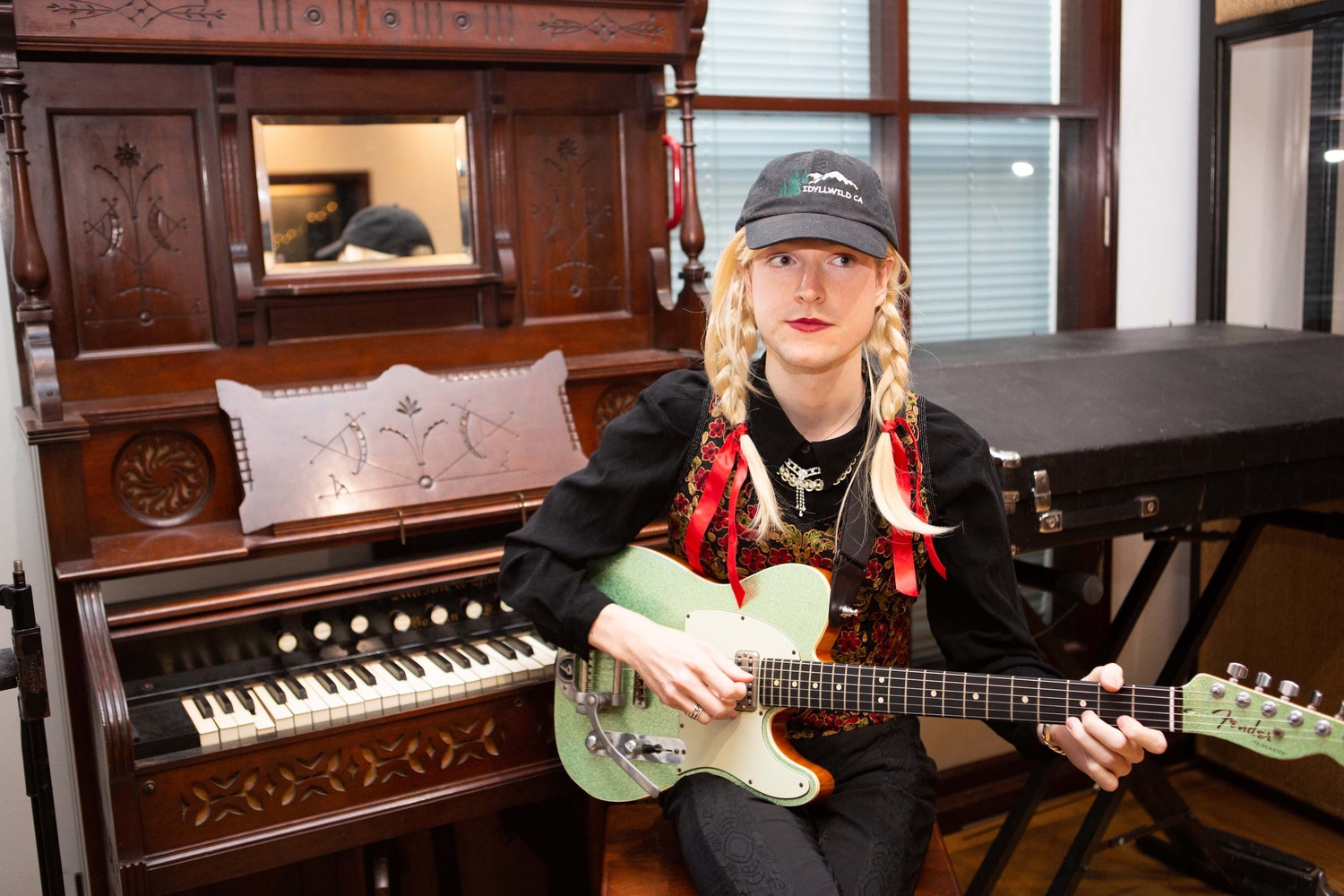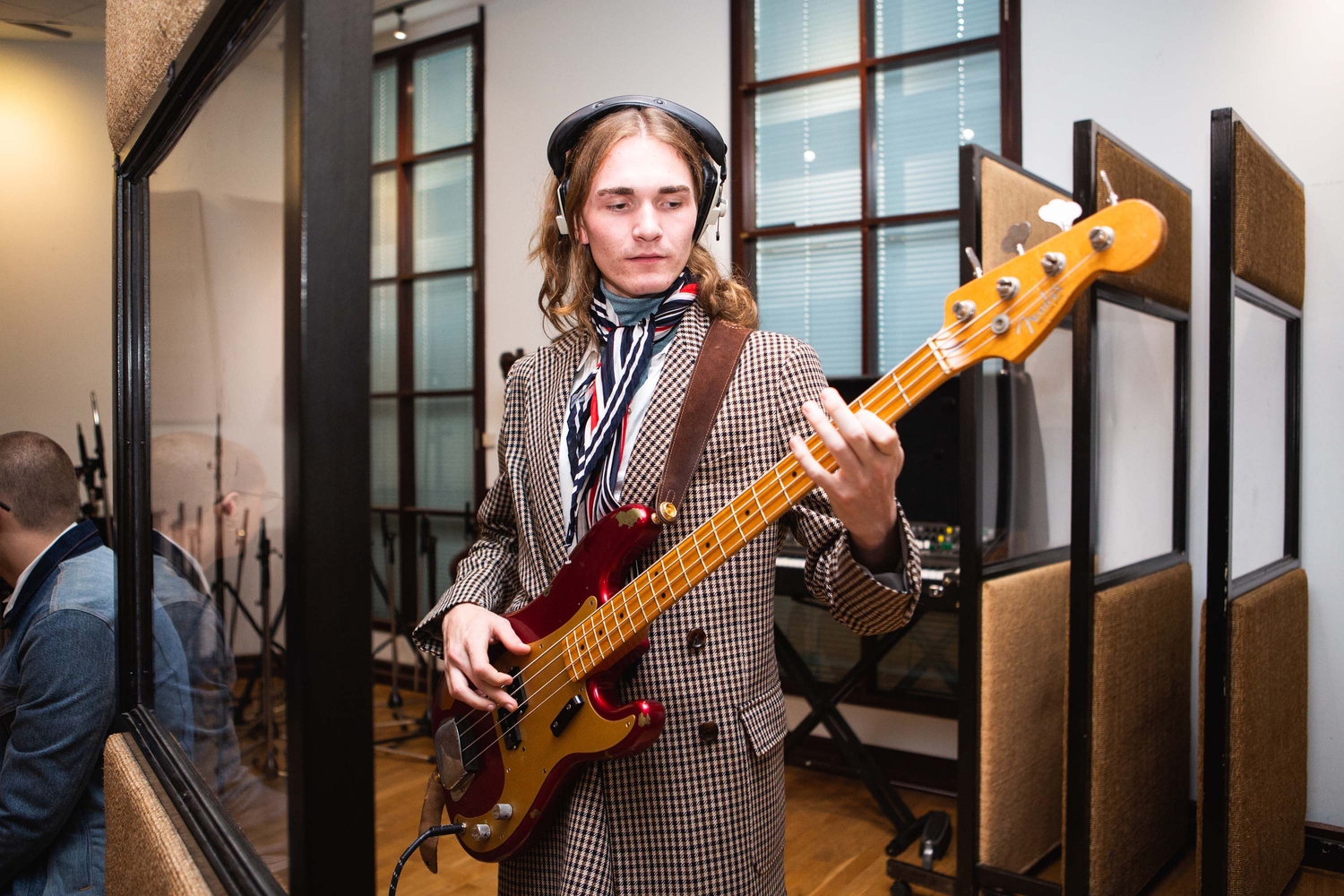 "I just think I'm really into pop and wanky shit at the moment."
— Oscar Pollock
If their current assessment of 2017 debut 'Youth Is Only Ever Fun In Retrospect' is a fairly critical one, then an increasingly massive troupe of fans certainly didn't agree at the time. Slowly building the band up to Brixton Academy headliners, it saw them end their first album cycle with an enormous hometown victory lap at Reading Festival the year after ("It felt as good as you thought it would, and that rarely happens," the frontman notes), cementing their place as one of indie's recent true success stories.
But while that may be the case, it's the 'indie' tag that the quartet are keen to be unshackled from on their as-yet-untitled newie. They might still be four guys with guitars, and they may have recruited Everything Everything's Alex Robertshaw on production duties (even more indie), but as for the music itself? It's dreaming far bigger. "I think because we were told we were an indie band, we'd tell ourselves that. And it's just a thing that people call you, but it does come with connotations and you can get a bit caught up in them when you're thinking about what you write," he explains. "And then you're left with a little bit of a sour taste in your mouth thinking, why does this not feel as great as I thought it would? So we had to reassess and make a few changes."
Perhaps surprisingly for an album that ups the ambition so resolutely (we've heard half of it and it's a thrillingly wild ride), these changes started to come almost instantly. Beginning writing soon after the release of their debut, Oscar began addressing the things he felt the band were currently lacking and learning from them. Across our conversation, there's a word that keeps cropping up repeatedly: "playful". Did they take themselves a bit too seriously before, we ask? "Yeah, I think that's exactly what it is," the singer laughs. "We took it really seriously and that's not who we are. We're absolute losers and goofs and now we're embracing that more."
Indeed, the tracks that we've been played are undoubtedly joyous, cheeky things. Ones that aren't afraid to tinker on the peripheries of the grandiose and bombastic - heck, there's one track that could basically be swiped from a rock opera - but whose songwriting has enough of an otherworldly Bowie element to keep them firmly on the right side of pastiche. But they're also rooted in something purer.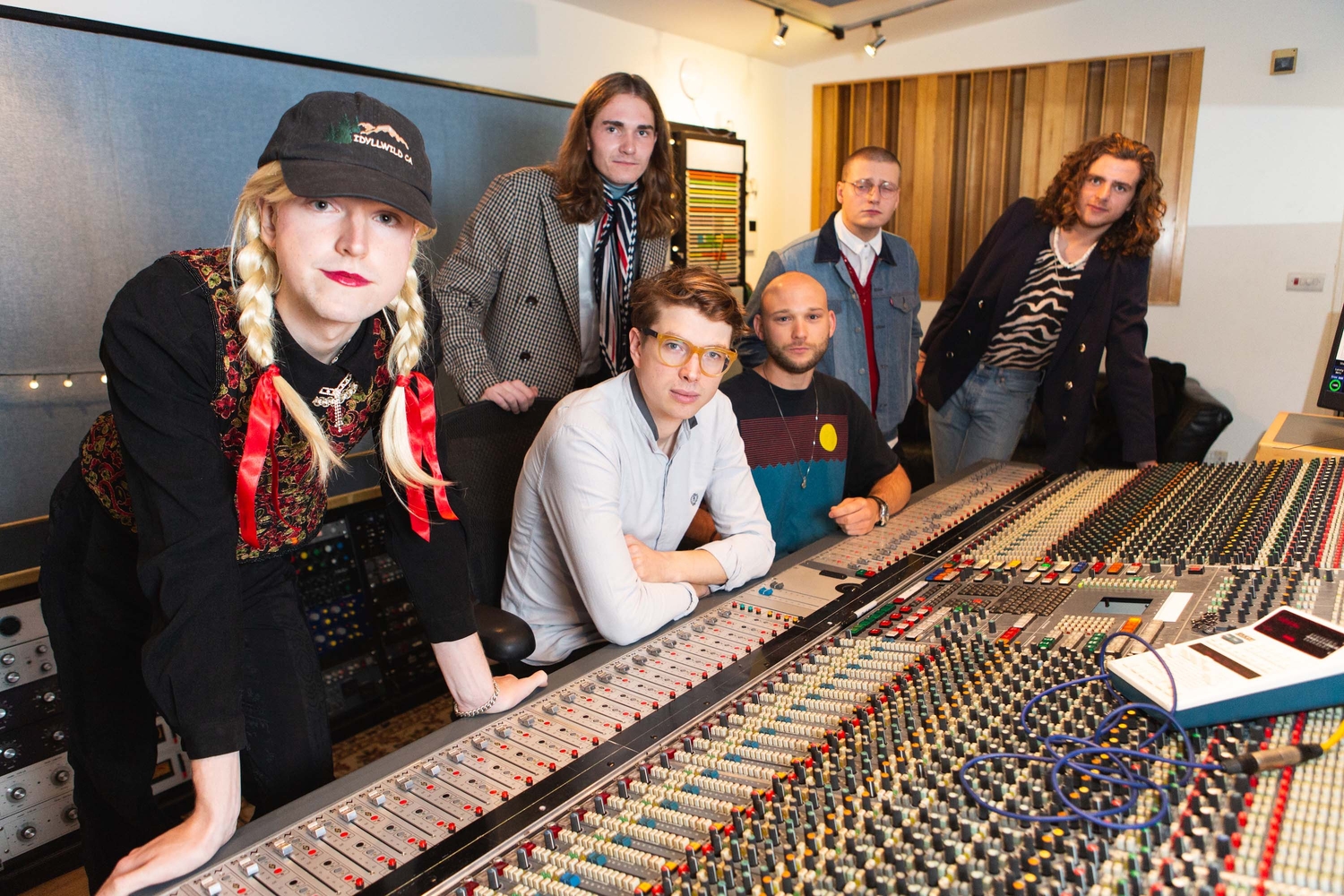 "We're absolute losers and goofs and now we're embracing that more."
— Oscar Pollock
Since the release of 'YIOEFIR', Oscar has found something of a new energy. He's stopped drinking, but more than that he's started meditating and investigating the possibilities of certain religions. "There's so much in it that's really appealing just in terms of values and perspective and outlook on life. Tibetan Buddhism and aspects of Hinduism, that's all the reading I've been doing recently and that's come out in the lyrical content on this record," he explains. "The idea of cherishing being alive, not in a heavy way, but in a celebratory way. There's a quote on a T-shirt at this Buddhist place that I've been going to that says 'A celebration of life, through reflections on death' and that's very apt."
Though he doesn't regard himself as a practising Buddhist ("I don't know if I wanna commit to a school of thought yet"), it's something that's evidently had a huge impact on the frontman's wellbeing. "I'm definitely much happier, and I think that's had a massive impact on my mental health and also creatively. And they go hand in hand. I can't be depressed and creative," he notes.
Imbuing their next ventures with a positive and open attitude, these ideas are clearly audible, too. Learning to "embrace the stuff that might not be seen as cool, but that's honest," the quartet have filled their treasure chests with a wealth of new and unexpected sonic influences and emerged with a melting pot that makes the mind boggle. "I listen to real mainstream pop which I fucking love and then stuff that would be considered avant garde I suppose. Krishna Das who sings a spiritual song called Kirtan - Rick Rubin called him the 'rockstar of yoga', and Laraaji who's this new age instrumental composer who was part of Brian Eno's ambient output," Oscar nods. "I haven't listened to bands for a long time and I'm not sure why - I just think I'm really into pop and wanky shit at the moment..."
And though "wanky shit" may be feeding into it, the band's second is set to be anything but. Instead, Oscar and his cohorts have pieced together a patchwork of weird and wonderful thoughts and turned them into a giddy and, indeed, playfully technicolour end product. "There's still a lot of stuff to hang onto melodically. It's not Slipknot," he assures.
Having come up through the ranks at the smart, literary end of the indie spectrum, now Sundara Karma are throwing off any genre tags and making something rooted in altogether bigger ideas. Detractors: get ready to be pleasantly surprised. "I think as you mature, so do your tastes and you find out how other people are doing things and that there isn't just one way," he smiles. "That's been the biggest shift - realising you don't actually need to follow a blueprint of what an indie band is." Consider the blueprint entirely ripped up.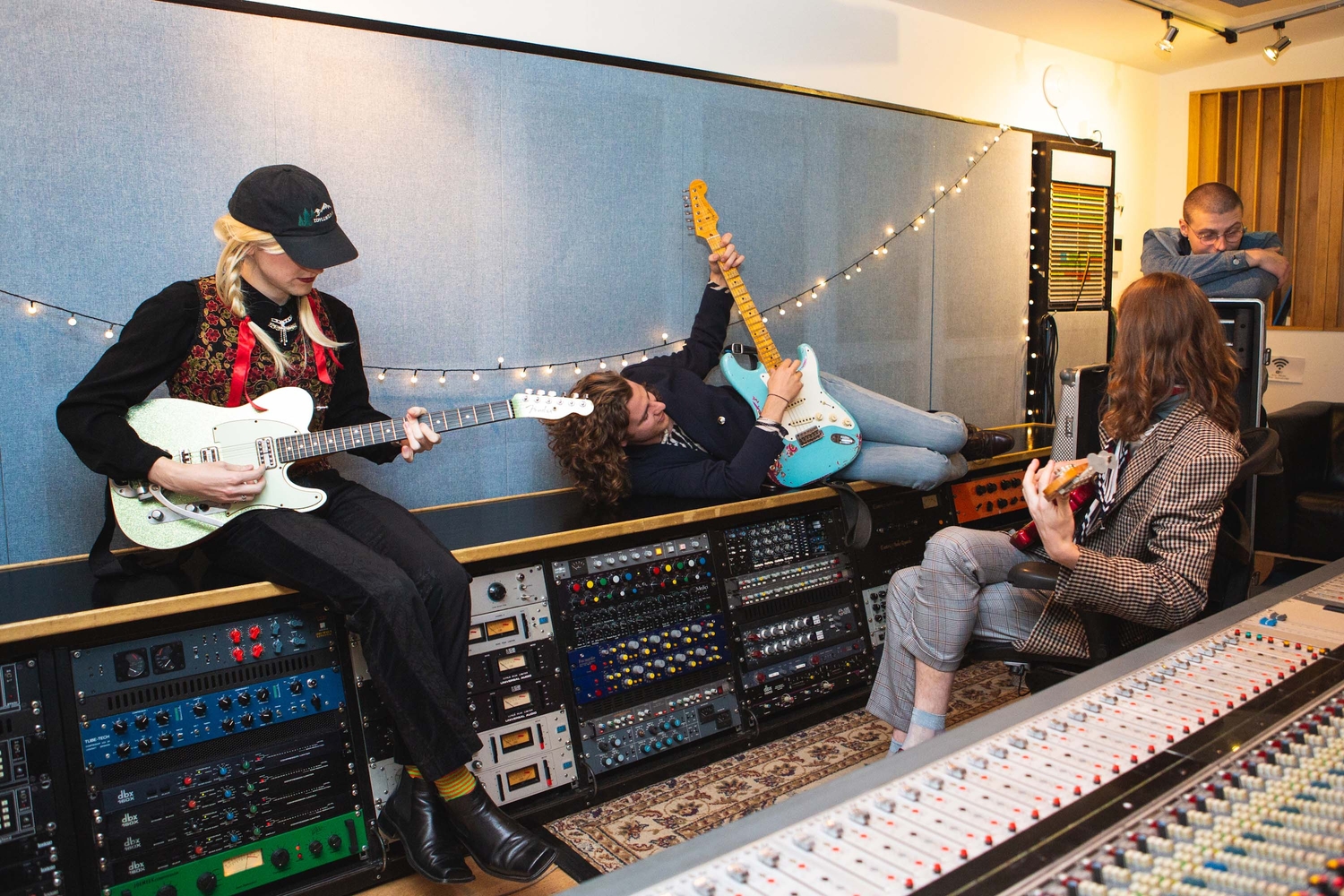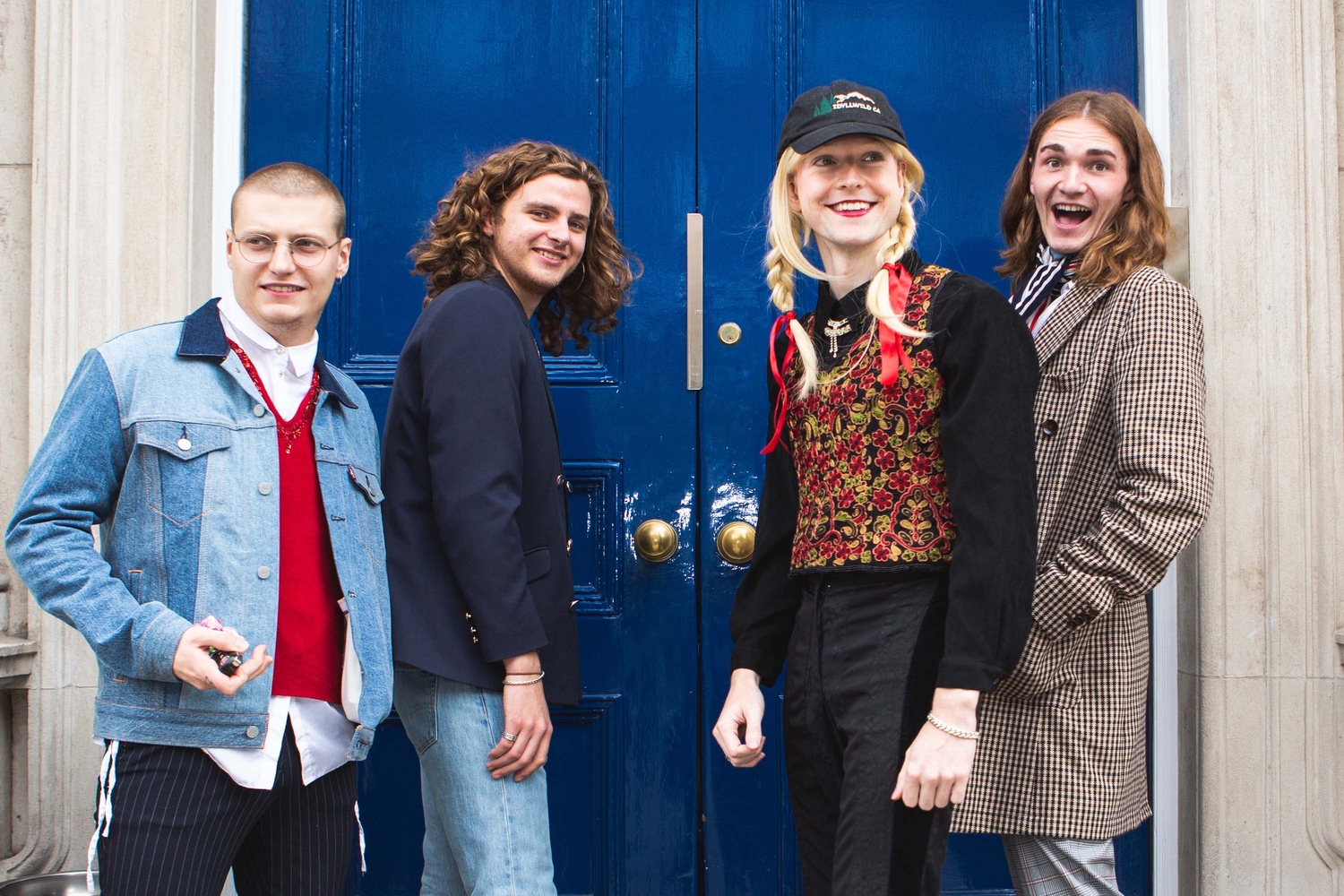 #AD
Records, etc at
Read More
Featuring King Gizzard & The Lizard Wizard, IDLES, Tkay Maidza, Sleater-Kinney and more.