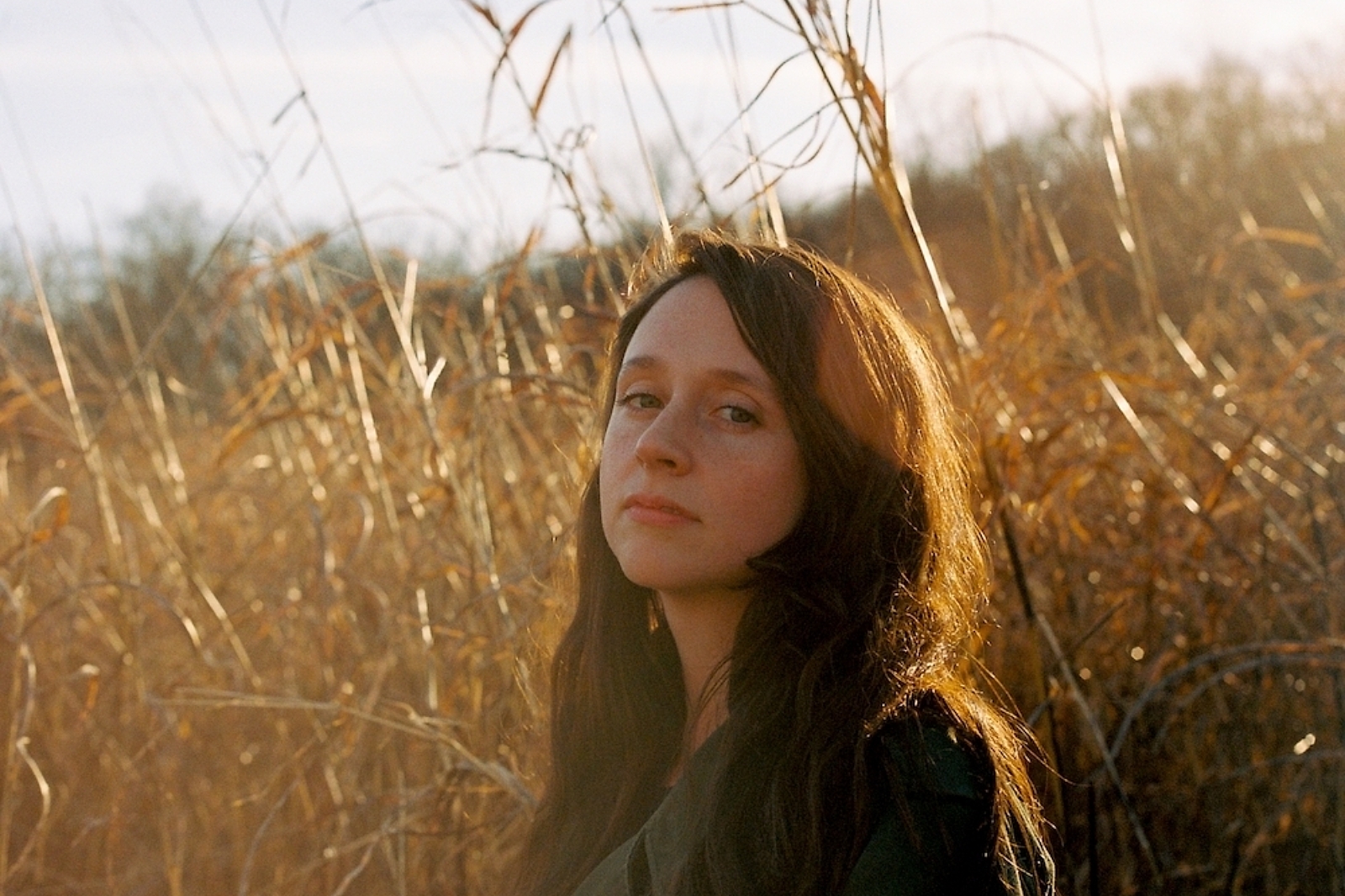 Photo: Christopher Good
Parting The Clouds: Waxahatchee
Recently sober and having taken an extended period away from the road to recalibrate it's with a clear head and fresh perspective that Waxahatchee returns with country-influenced new LP 'Saint Cloud'.
It's been a little over eighteen months since Katie Crutchfield last played in London, at a sold-out Oval Space in June of 2018. Just before she was due to take the stage, she called her manager and her boyfriend, with the same message to both: she couldn't do it. "I'd toured myself into the ground," she says of the time, now. She gathered herself and made it through the show, and then the rest of a week of UK dates, but she realised something had to give. "I was really early into my sobriety; I had just quit drinking a month before," she remembers. "I knew that if I was going to take that seriously - if I was going to prioritise my health - I had to go home for a while, and gather my strength, and find the tools I needed to make things work again."

By the time she returns to the road as Waxahatchee this April, the singer will have had fourteen months straight away from touring - her longest stretch since she was sixteen. Now 30, it's only over the past year that she's had the time and space to reflect on a whirlwind decade that began with her writing and recording 2012's 'American Weekend' at her parents' house in Alabama and drew to a close with a maelstrom of critical acclaim for 2017's 'Out in the Storm': an angry, damaged howl of an album that, on reflection, gave some advance warning of how close to the edge ten years of relentless work had driven her.
"So much of this album is about healing, and being gentler on myself."
"I loved making 'Out in the Storm' - it was so visceral, and felt so necessary for me. I just knew that it wasn't going to be a sustainable sound," Katie explains. Instead, on handsome, country-indebted new release 'Saint Cloud', she's made a complete about-turn, the fury that broiled previously giving way to a gentle, contemplative simmer. The struggles with addiction and codependency that defined Waxahatchee's last album remain at the core of her writing but, this time, she's embracing her scars, and coming to clear-eyed terms with the personal trauma that she laid so bare three years ago. It's woozy, warm and gorgeously melodic - a paean to the power of self-care.

"I've always loved Lucinda Williams, Linda Ronstadt and Emmylou Harris," she continues, reeling off the holy trinity of Americana whose influence hangs heavy over the record. "Coming from the South and growing up on country music, it was really formative for me, but when I look back on my earlier records now, I was fighting with my own tendencies all the time. I was this punk who was into indie music, and I was stopping myself from singing a certain way or leaning into certain melodies, even though that was what came naturally to me. Now I'm older, and I'm more mature, and I just feel more secure in my interests and influences. I realised I'd been suppressing these instincts in the past because I wasn't sure if they were cool, or if they suited me. They really do, though."

A crucial part of heading home to take time out for the singer was figuring out where home actually was. After years spent on the east coast, first in Brooklyn and then Philadelphia, she's settled in Kansas City, MO, with boyfriend and fellow musician Kevin Morby; 'Fire' details a slow drive there from her hometown of Birmingham, AL, through Memphis. That sense of place is something deeply ingrained in 'Saint Cloud' - an album named for her father's Florida hometown and recorded largely in Texas, but that figuratively takes stops in New York City, Tennessee and Barcelona, too.
There's also the sense that Katie's sobriety - which has stuck since mid-2018 - has lifted some of the fog that so thickly surrounded her previously. "So much of this album is about healing, and being gentler on myself. I think I've found a way to still be self-critical, but in a way that's self loving," she nods. "It's been a delicate process - sobriety is a precarious thing - but I really feel as if I've done the work on myself in the time off. I've worked through a lot of pain in these stories, which is why I've been talking more openly about addiction: it's at the root of the album, and you can't really talk about the songs and not talk about what recovery has meant to me."

With a return to full-scale touring looming, and a new live lineup promising to reinvent the Waxahatchee catalogue, Katie is optimistic that her newfound serenity will transfer smoothly to the road. "I feel like the conversation around sobriety among musicians is different now even from where it was a couple of years ago, honestly," she explains. "You know, it's 2020; a lot of people are going through what I've been through, and I've got so many friends who don't partake any more in a lot of the craziness that comes with touring. Times have changed, and I've changed too. I've grown up a lot; my whole life is different. I have all the pieces now for the kind of life I want to lead - I just need to put them into place."
Saint Cloud is out 27th March via Merge.
Read More