News
Alvvays are off on tour across the UK and Europe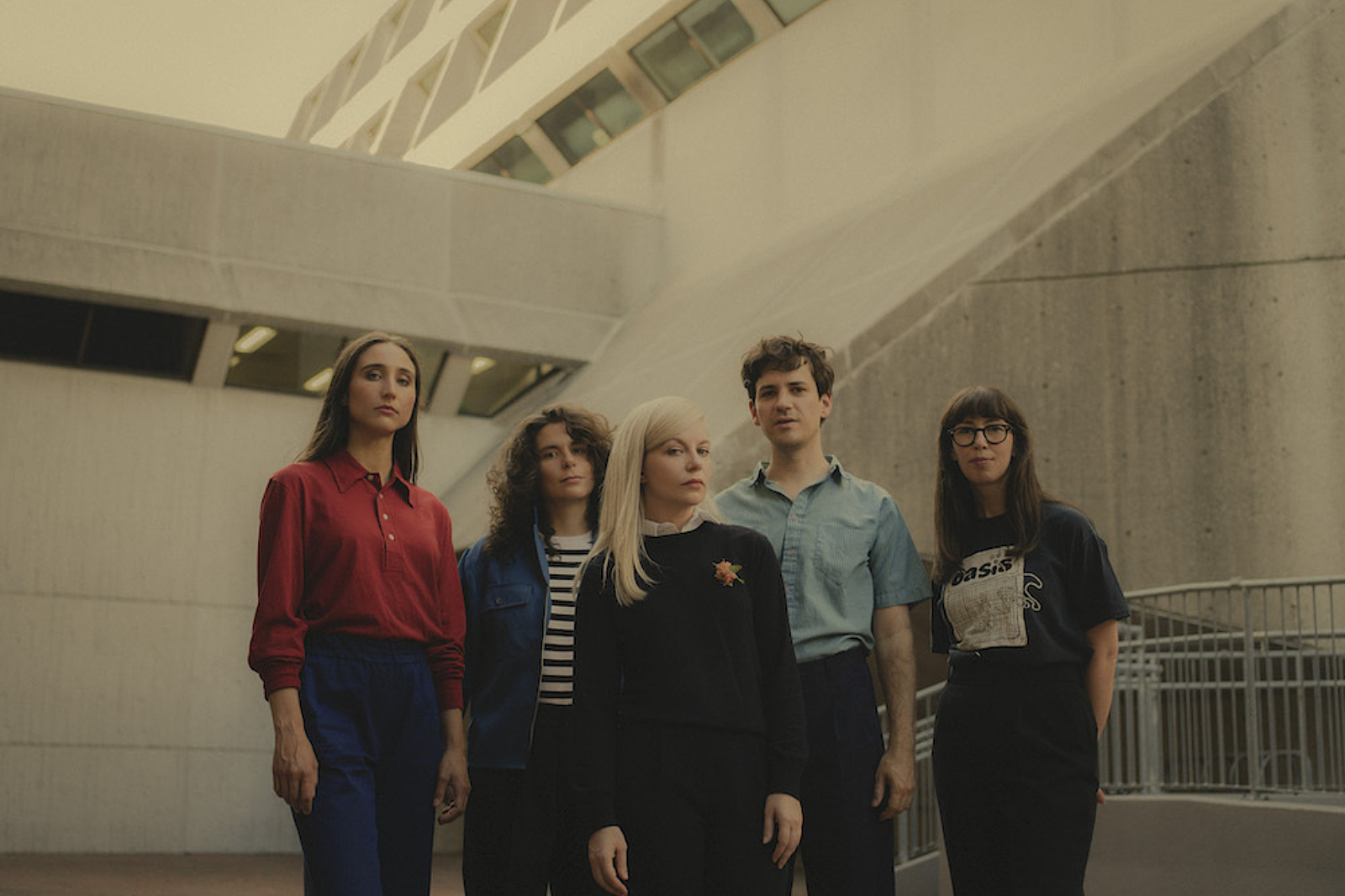 Photo: Norman Wong
Alongside the tour announcement they've shared the video for 'Many Mirrors'.
Following the release of their third album 'Blue Rev' earlier this year, Alvvays have announced that they'll be heading off on a UK and European tour next year.
Alongside the tour announcement, the band have also shared the video for 'Many Mirrors' created by video game developer Eric Barone. "It's not every day I get an email from a cool band like Alvvays," Eric says. "When I learned they were fans of Stardew Valley, it felt like a real honor. The whole album is fantastic, but the song 'Many Mirrors' had a pure, adventurous energy to it that really resonated with me. I took that feeling, and used it to create a visual world in my mind's eye… and that's what ultimately turned into this video. I had a lot of fun making it, and I'm really happy to be able to contribute, in a small way, to the band's story!"
In our review of their latest album 'Blue Rev', we said, "On 'Blue Rev', the band revisit what makes Alvvays albums so special - the sugary melodies, the aching yearning of some select lyrics, and the equally witty and deft verses of the others - before breaking it all down and building it back up with even more flavour."
See the new video for 'Many Mirrors' and new tour dates below.
See Alvvays live at the following dates:
DECEMBER
07 - Santiago, Chile @ Fauna Primavera
10 - Buenos Aires, Argentina @ Music Wins Festival
11 - São Paulo, Brazil @ Balaclava Festival
15 - Toronto, ON @ History $
16 - Toronto, ON @ History $ [SOLD OUT]
MARCH
01 - Ottawa, ON @ Bronson Centre
02 - Ottawa, ON @ Bronson Centre [SOLD OUT]
03 - Montreal, QC @ MTELUS
04 - London, ON @ London Music Hall
05 - Detroit, MI @ Majestic
08 - Winnipeg, MB @ Burton Cummings Theatre
09 - Saskatoon, SK @ Coors Event Centre
10 - Edmonton, AB @ Midway
11 - Calgary, AB @ MacEwan Hall
13 - Spokane, WA @ Knitting Factory
15 - Victoria, BC @ Capital Ballroom
16 - Vancouver, BC @ Commodore Ballroom
17 - Vancouver, BC @ Commodore Ballroom [SOLD OUT]
MAY
24 - London, UK @ O2 Kentish Town Forum
27 - Bristol, UK @ Dot To Dot Festival
28 - Nottingham, UK @ Dot To Dot Festival
30 - Manchester, UK @ New Century
31 - Glasgow, UK @ Galvanizers
JUNE
02 - Barcelona, Spain @ Primavera Sound
04 - Paris, France @ Trabendo
05 - Brussels, Belgium @ Botanique
06 - Berlin, Germany @ Astra Kulturhaus
09 - Madrid, Spain @ Primavera Sound
$ w/ Slow Pulp
Read More