Watch:
Avey Tare gets animated in the video for 'Ms. Secret'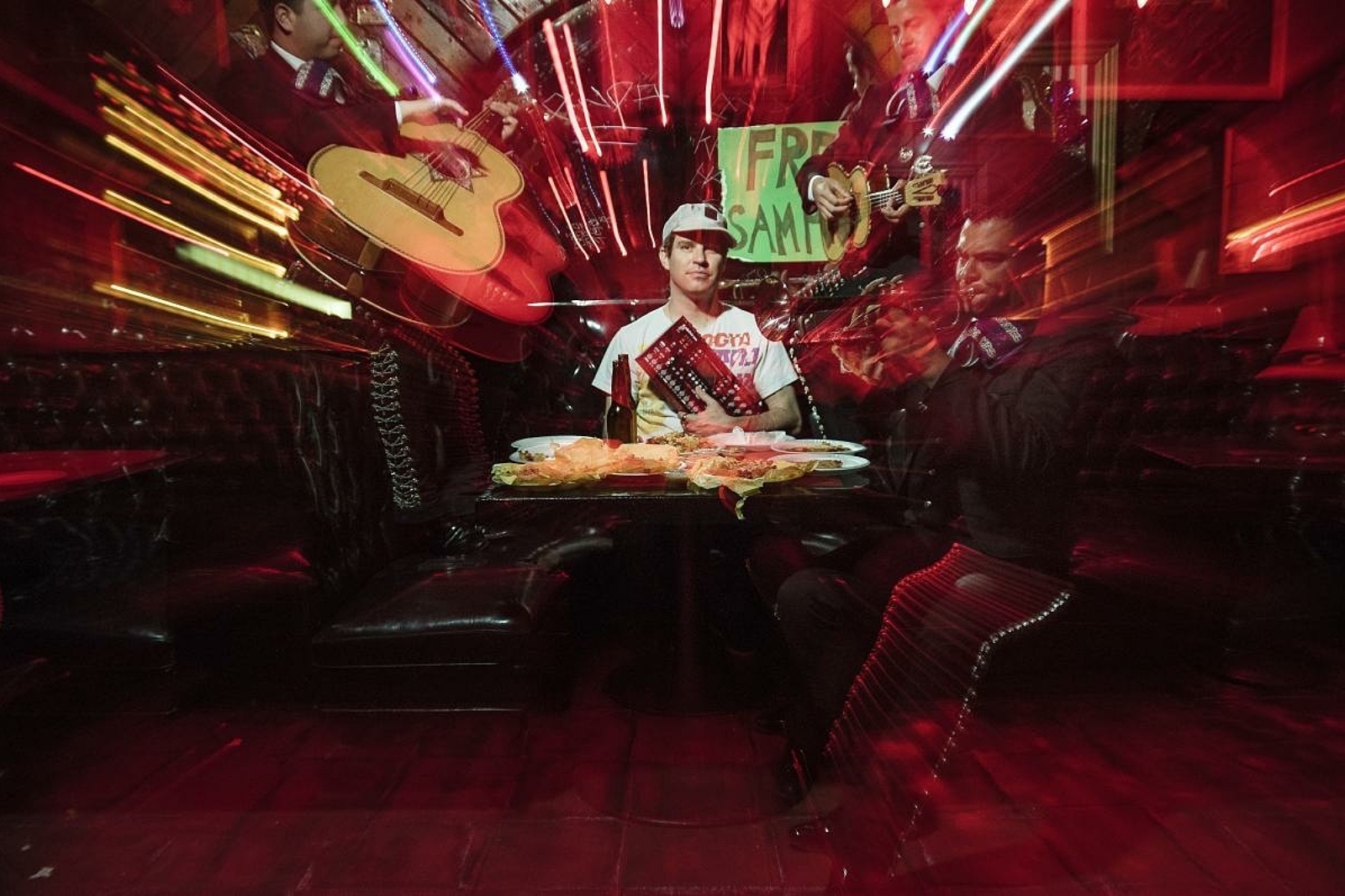 His album 'Eucalyptus' came out earlier in the year.
Animal Collective's Avey Tare released his new solo album 'Eucalyptus' back in July, and back then we said that 'Ms. Secret' formed part of a "dizzying odyssey through warped takes on woozy sixties pop and richly layered funk-flecked stompers".
Now 'Ms. Secret' has an animated new video, which fits the "dizzying odyssey" part perfectly. It's filled with vibrant colours, psychedelic elements, hypnotic visuals and some almost cut-out characters.
As reported by Stereogum, director Jack Kubinze, who also helmed Avey's video for 'Oliver Twist', said: "The coral and nautical motifs found throughout the album along with the shades of the Oregon dusk and dawn where I witnessed the total eclipse this year were the initial seeds for the concept which evolved with help from an amazing crew. To be able to share these visions with everybody and especially anyone who loves the band and its many forms is major for me as these guys have been a huge inspiration ever since I began animating".
Watch the video for 'Ms. Secret' below.
Read More