Azealia Banks speaks openly about appropriation of black culture in new interview
Comments directly address Iggy Azalea, who has since called Banks a "bigot".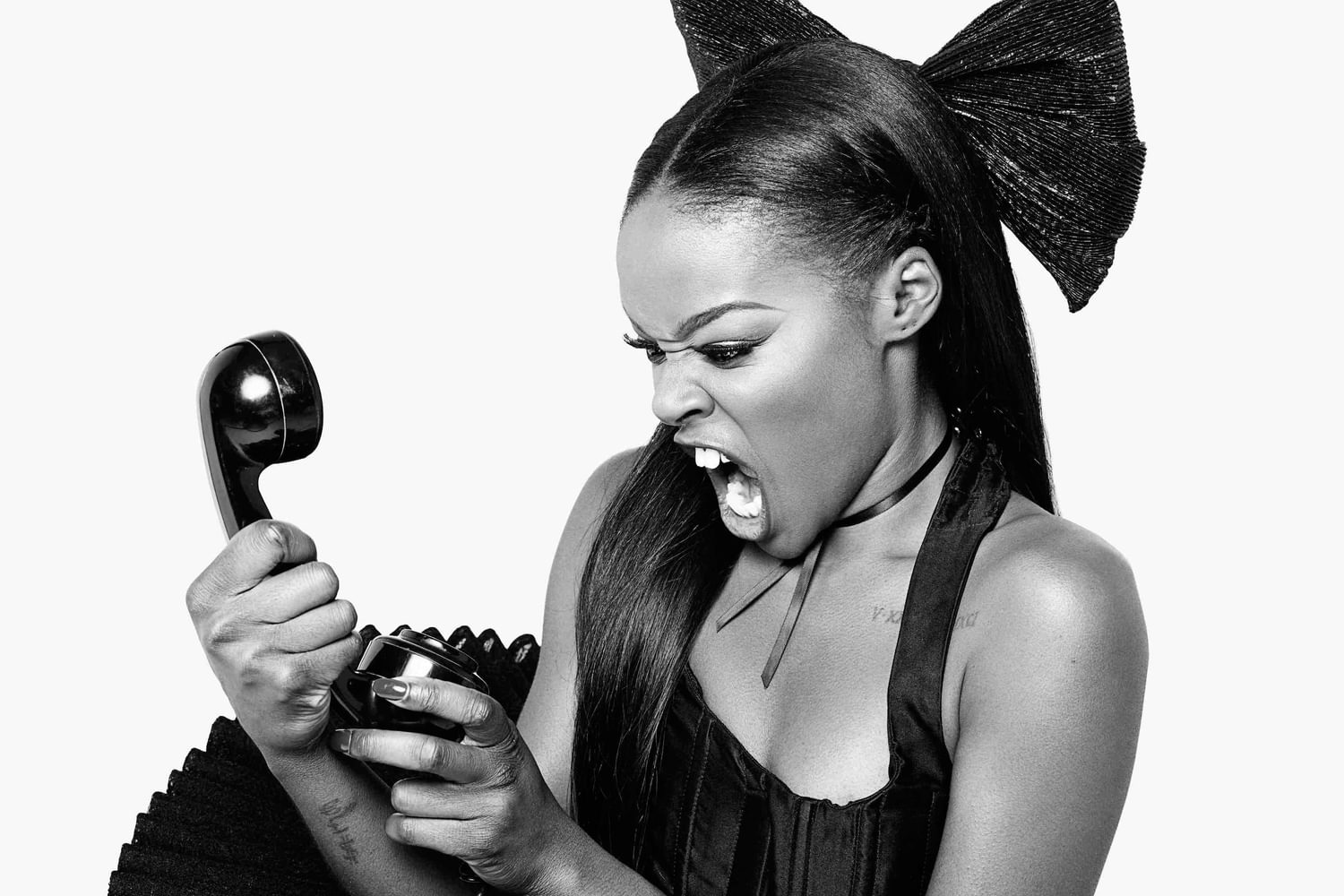 In a 45-minute interview with radio station Hot 97's 'Ebro in the Morning', Azealia Banks spoke openly - and was seen to tear up on several occasions - when addressing the appropriation of black culture in music.
Referring to several examples - including Iggy Azalea, saying "that shit isn't better than any fucking black girl that's rapping today" - the 'Broke With With Expensive Taste' rapper stated: "I feel like, in this country, whenever it comes to our things, like black issues or black politics or black music or whatever, there's always this undercurrent of kinda like a 'Fuck you,'" she said. "There's always a 'Fuck y'all niggas. Y'all don't really own shit. Y'all don't have shit.'"
Referring to recent issues including the deaths of Eric Garner and Michael Brown, and the Bill Cosby controversy, Banks was in tears when stating: "… at the very fucking least you owe me my identity and to not exploit that shit."
In a series of tweets responding to Banks' on air comments, Iggy Azalea said: "you created your own unfortunate situation by being a bigot and don't have the mental capacity to realise yet. Probably never will."
"Make it racial! make it political! Make it whatever but I guarantee it won't make you likeable & THATS why ur crying on the radio," Azalea said.
"You're poisonous and I feel genuinely sorry for you because it's obvious at this point you are a MISERABLE, angry human being."
Watch Azealia's Hot 97 interview below.
Read More
Popular right now
Featuring James Blake, Romy, Marika Hackman, yeule and more.