"Death Grips is over" - band announce split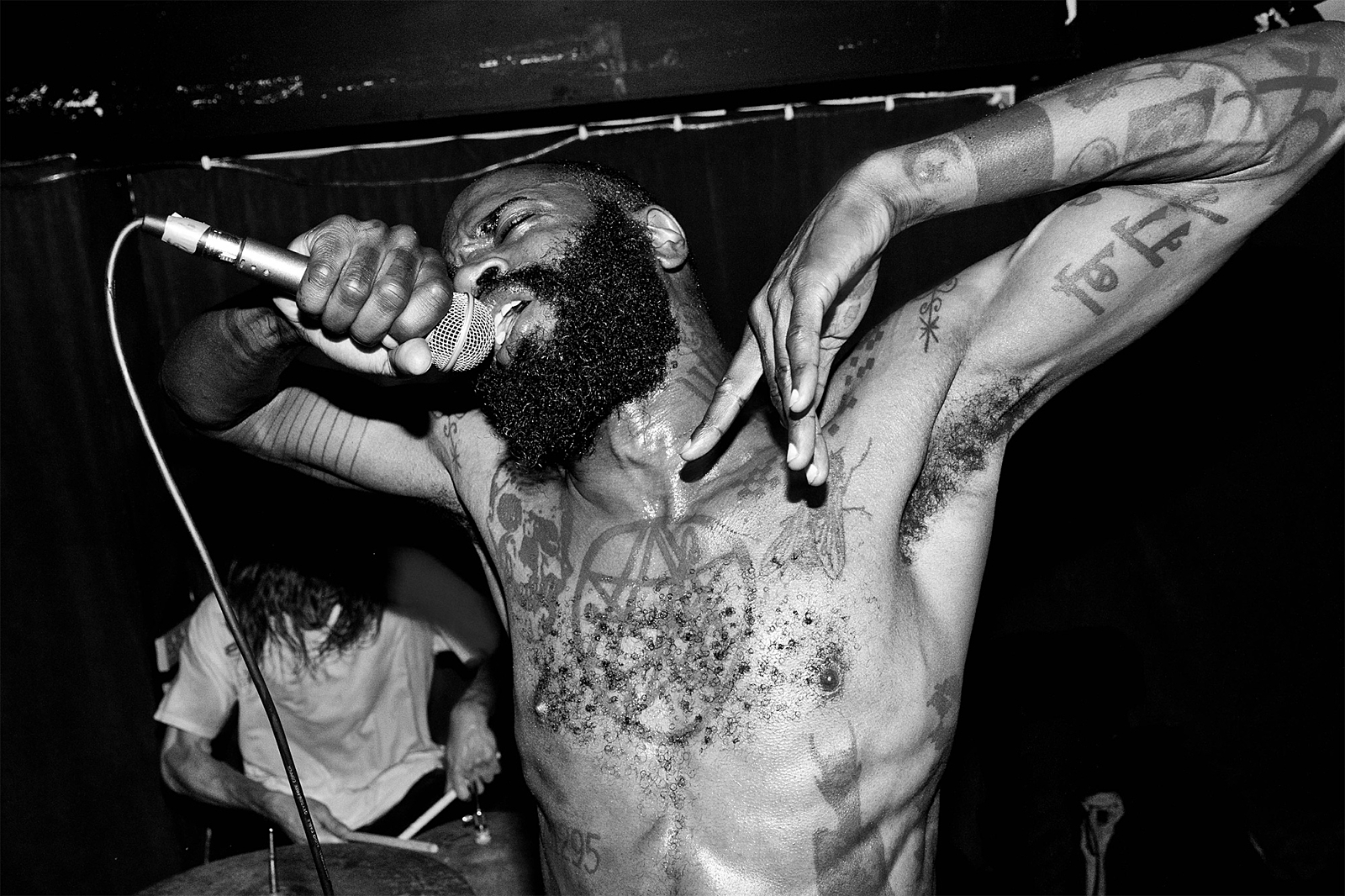 The trio call it a day and cancel all live dates, but their forthcoming album will still be released.
Death Grips have announced their breakup, according to a note posted on Facebook.
The group state they are now at their "best", which means "Death Grips is over". There are still plans to release their double album 'the powers that b' later this year, but have cancelled all upcoming dates.
The note reads: "We are now at our best and so Death Grips is over. We have officially stopped. All currently scheduled live dates are canceled. Our upcoming double album the powers that b will still be delivered worldwide later this year via Harvest/Third Worlds Records. Death Grips was and always has been a conceptual art exhibition anchored by sound and vision. Above and beyond a "band". To our truest fans, please stay legend."
It's the latest in a string of unconventional moves for the trio, from booking shows where they failed to show through to leaking their own album online causing a split from their major label bosses.
They were due to support Nine Inch Nails and Soundgarden during a 24-date headline tour of the US - Trent Reznor immediately responded to the split by posting on twitter: "sorry everyone… why would I have ever thought those dudes could keep it together?"
You can see the image posted below.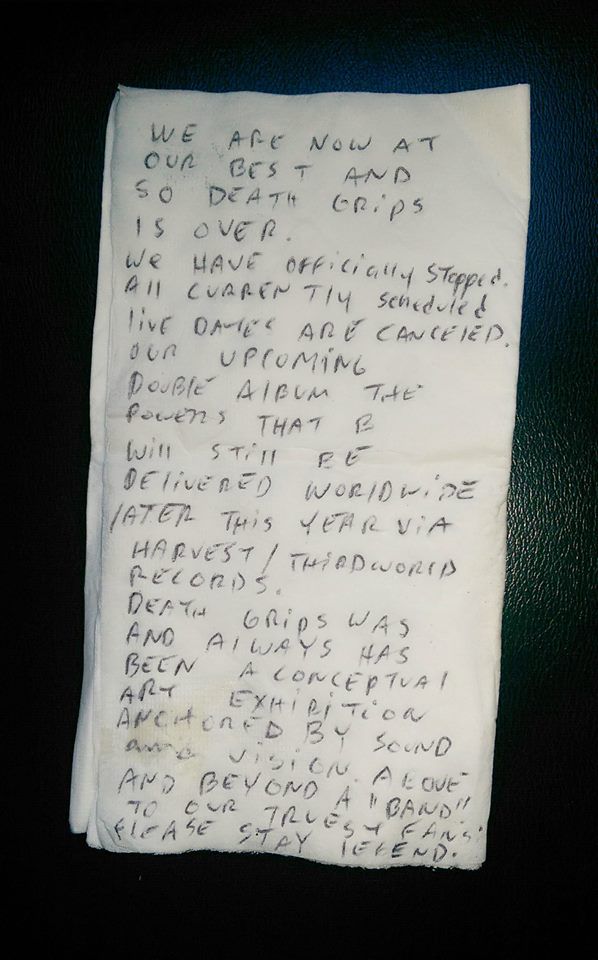 Read More