Surprise!
Death Grips spring a surprise with new instrumental album 'Fashion Week'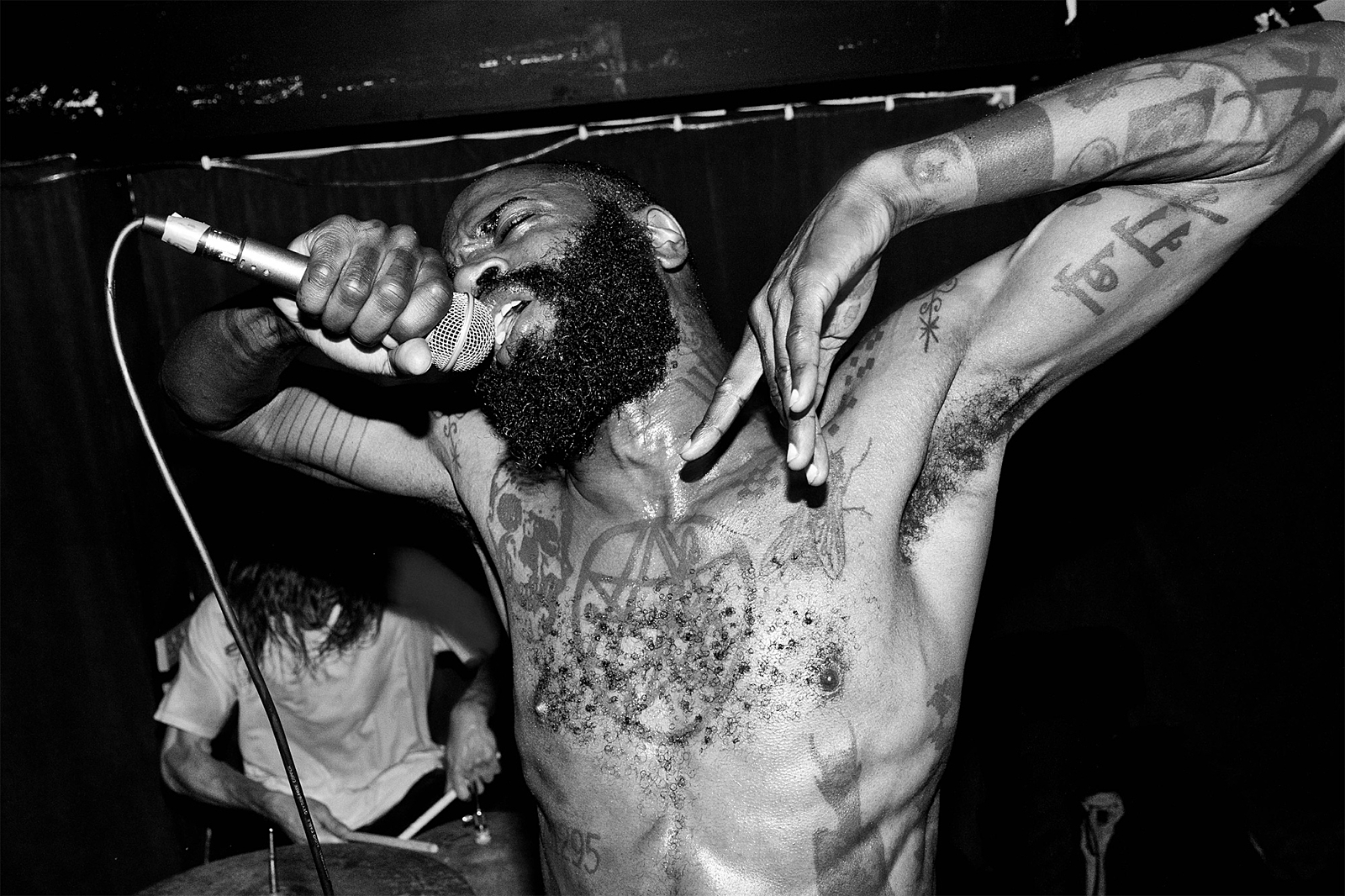 'Disbanded' group start the year with a companion piece to 'The Powers That B'.
Death Grips possess surprise standards of their own, sudden releases being their game long after they've officially 'split'.
Today the group have shunned their disbanded status by putting out a new release, 'Fashion Week'. It's an instrumental album, and it runs separate to their double album 'The Powers That B', which is set to gain a physical release on 10th February.
All the track names on 'Fashion Week' consist of one letter, together spelling out 'JENNY DEATH WHEN'.
The whole LP is available to stream below and download for free here. Last year, the same songs appeared on Reddit but were swiftly dismissed as a fake.
Back in 2014 Death Grips announced that they were to split, stating: "We are now at our best and so Death Grips is over. We have officially stopped. All currently scheduled live dates are canceled. Death Grips was and always has been a conceptual art exhibition anchored by sound and vision. Above and beyond a "band". To our truest fans, please stay legend."
Read More