The new issue of DIY - ft Christine & The Queens, Pale Waves and Interpol - is out now!
DIY is free - pick up a copy in our usual, beloved UK stockists or read for free online.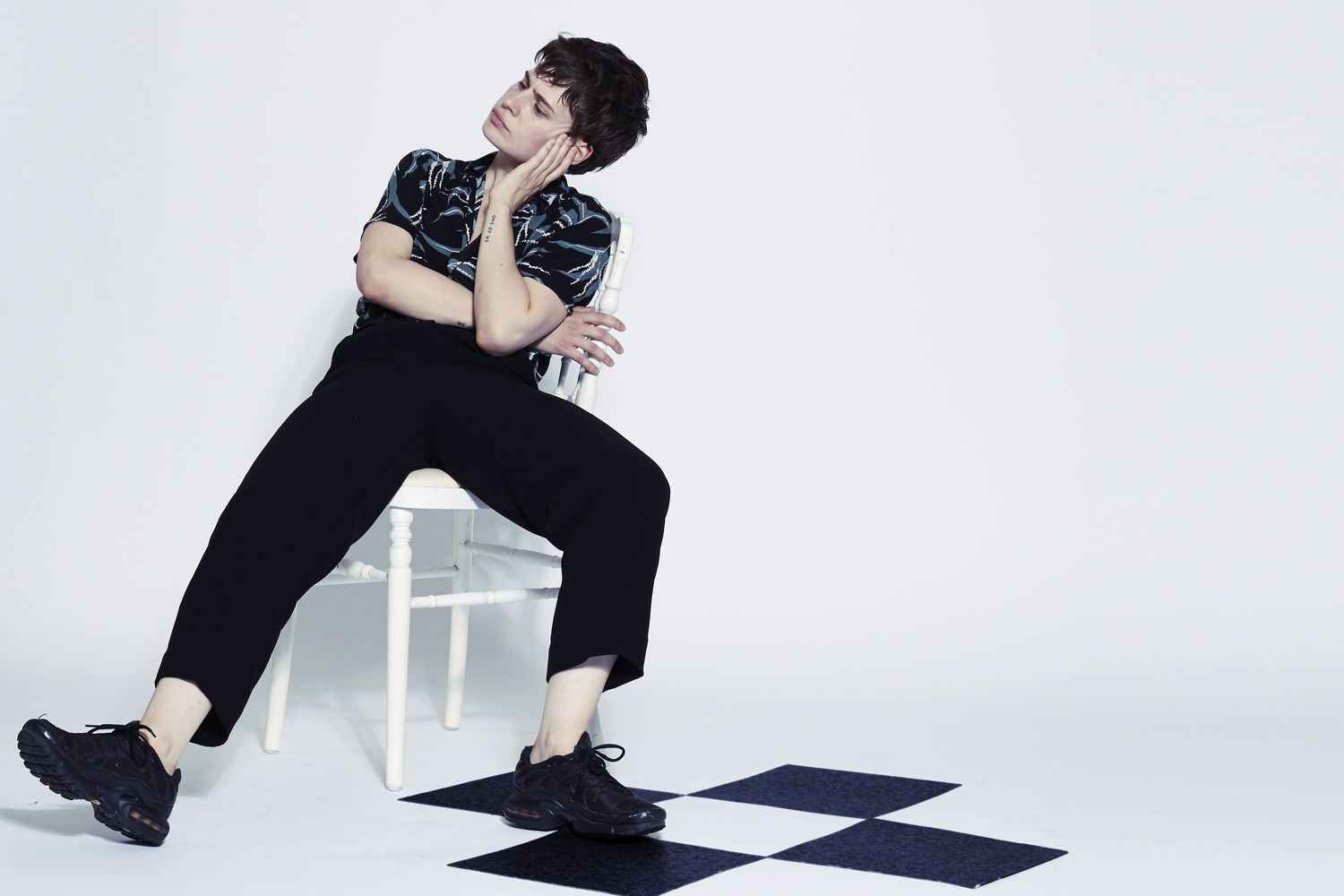 Photo: Eva Pentel
It's Friday, summer is on its last legs, and we're ushering in the end of the season with a brand spanking new issue of the mag for you! There's still plenty of superbly exciting albums left to emerge in 2018, so it'd only be right that we feature one of the front runners on the new cover.
When Christine & The Queens burst into the big time two years ago with debut album 'Chaleur Humaine', she emerged as a new kind of pop star, and one that made moves towards reinventing the genre and carving out her own brilliantly fresh niche.
Returning as Chris with her second album of the same name, Héloïse Letissier is even more committed to making change, showing her muscles and introducing us to her fascinating new alter-ego.
"I do want to turn your world upside down, you get it?!" she tells us in our new cover feature, available to read online in full now. "I'm not here to just excite you. I'm here to take your place! No, no, but I am here to reverse things a bit," she revises. "Being a woman in power made me think about how disruptive I could be."
Chris is joined in the new issue by Interpol, who talk raucous new album 'Marauder' and how making music is still an urgent compulsion for the NYC trio.
Dilly Dally are back from the brink on the defiant 'Heaven', and talk us through their brilliant second effort, while Pale Waves' Heather Baron-Gracie talks all things 'My Mind Makes Noises' and just how big she wants her band to be. We also get the first word on new material from a certain Marika Hackman
With all the build-up to this year's Hyundai Mercury Prize, and Neu chats with Rina Sawayama, Fontaines DC and Col3trane, the new issue - if we do say so ourselves - is an absolute corker.
So then, the new issue of DIY is OUT NOW! Pick up a copy from any of our beloved stockists order a copy via our online shop, read online (or subscribe!) below, and get stuck in!
Read More
Featuring James Blake, Romy, Marika Hackman, yeule and more.