Festivals
DIY teams up with Czech Republic & Slovakia for special In Focus ESNS magazine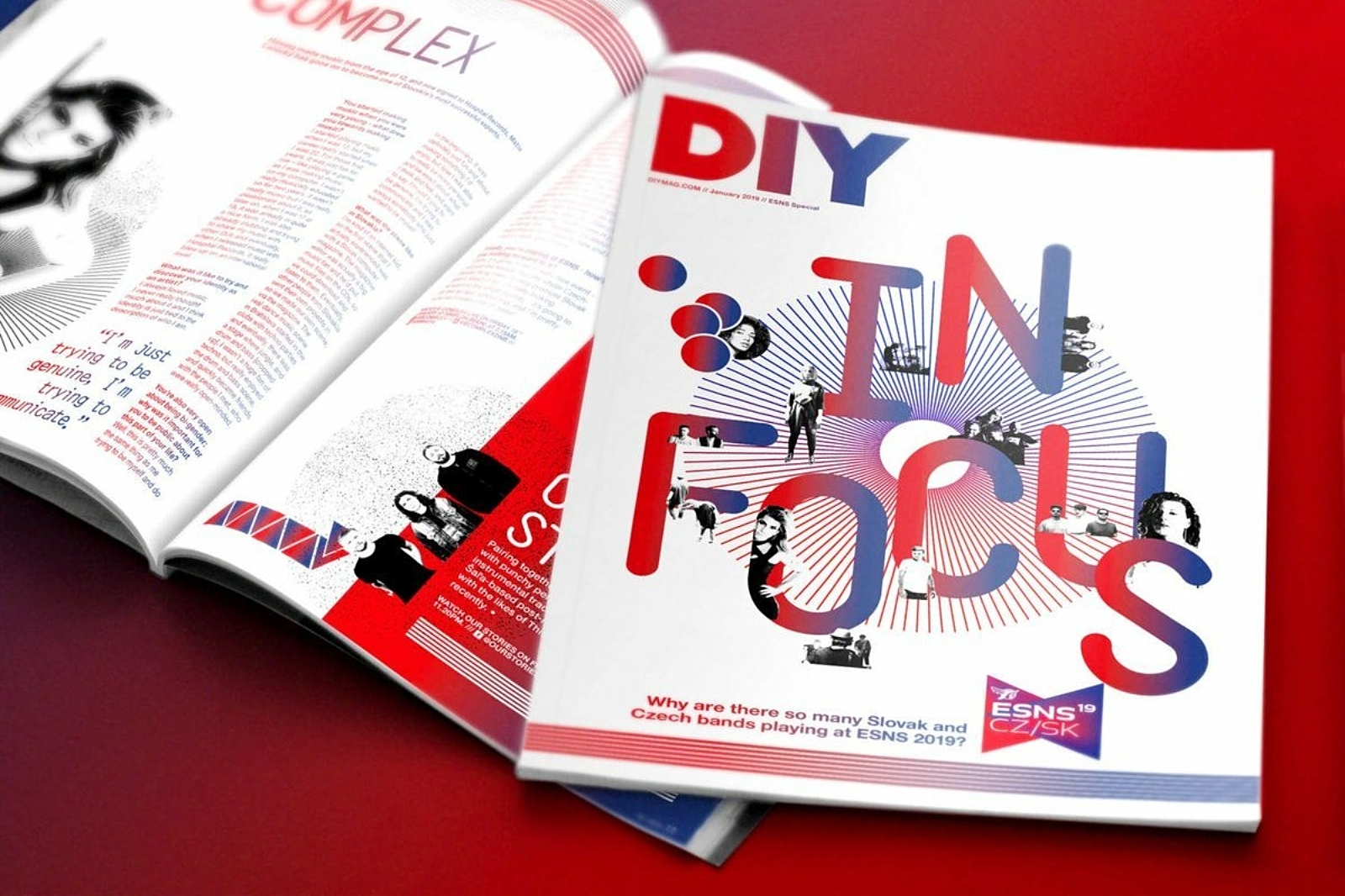 We've teamed up with Eurosonic 2019's joint focus countries to introduce some of the artists who'll be playing.
It's not long now until most of the music industry packs its bags and heads off to Groningen for the first festival of the year, ESNS 2019. And while we'll be travelling over there very shortly ourselves, we've also been working on something special ahead of time.
Every year, ESNS - also known as Eurosonic Noorderslag - pick one country to quite literally focus on, by inviting a slew of their own artists to play showcases across the fest. This year, it comes with a twist: there are two focus countries, the Czech Republic and Slovakia.
To help celebrate this union of sorts, DIY have teamed up with both countries to create a special edition magazine - aptly titled 'In Focus' - to highlight some of the brilliant Czech and Slovakian artists that'll be performing across the whole of ESNS 2019.
As well as speaking to the likes of Lenny, B-Complex and The Ills, we also chatted to key members of the music industry, along with ESNS' very own Ruud Berends.
Check out the online edition of In Focus below, or if you're heading to ESNS next week, be sure to pick one up in person.
That's not at all that'll be happening across Groningen. Whilst all of the Slovakian acts will be playing showcases in venues across the city, they'll also be appearing at a very intimate stage called The Garage, temporarily borrowed from the Pohoda Festival site.
Able to hold up to 25 people(!), it'll play host to artists from 5pm through til 8pm on Thursday 17th and Friday 18th January. For more info on the stage, head here. Plus, if you're able to go along, be sure to enter this competition to win tickets to a series of European festivals.
There'll also be a handful of other intriguing installations across the city for punters to visit - including Soundscape, a video-mapping art show, illustrating 'The 100 Years History of Czechoslovakia' - as well as a series of industry panels aiming to introduce audiences to the present-day Czech and Slovakian music scenes, showcase their history with music and how things changed for musicians after the dissolution of Czechoslovakia in 1989.