Listen:
Field Music share new track 'Count It Up'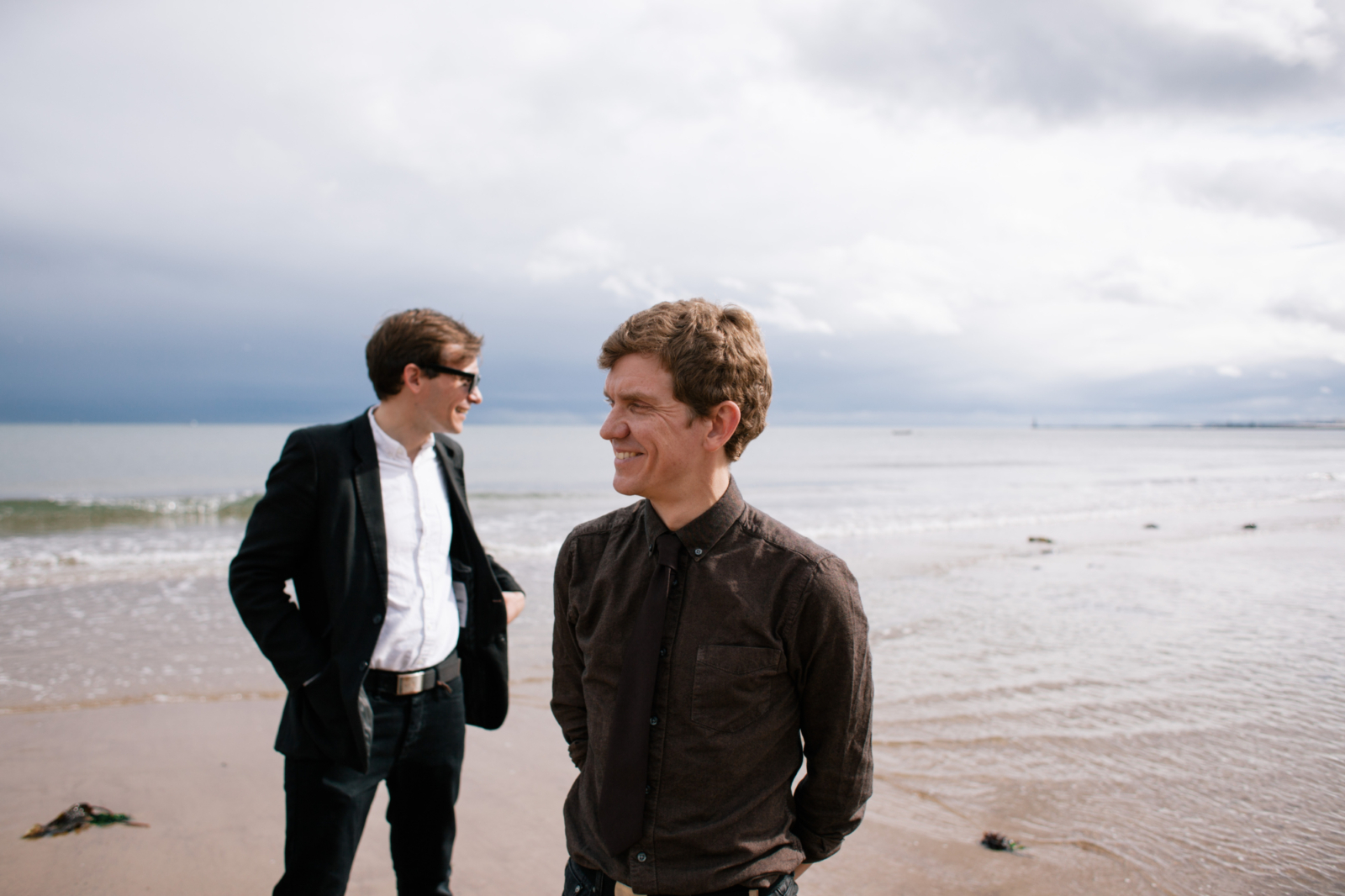 Their new album 'Open Here' is out in February.
A few weeks back, Field Music announced that their sixth album 'Open Here' would be out on 2nd February 2018 via Memphis Industries.
Now they've shred the record's first single, 'Count It Up'. It was written on the keyboard of David Brewis's young son in the wake of the Brexit vote and examines the privilege that underpins a wave of deeply conservative political movements in Britain and across the globe.
David Brewis said: "I've been down and angry about the state of everything lately. Our town (Sunderland) has become infamous in that it was the first place that voted for Brexit, and that threw into really stark relief loads of fears I have about where we live. It's been a downtrodden place for quite a long time and people look for someone to blame.
He continues: "I went through a period not long after the global financial crisis when I read a lot about economics. There's a section in a book by Joseph Stiglitz called Making Globalisation Work about how those on the right hand side of the political spectrum tend to ascribe their fortunes entirely in the frame of their own talents. If somebody is poor it's because they're stupid, and if I'm rich it's not because my parents gave me a great start in life, or money, or a great education, it's because I'm talented and brilliant. I think all of that fed into this howl of rage set to what's basically my version of 'Material Girl.'"
Field Music also recently revealed some extensive UK touring plans. As well as two shows in Newcastle in February, they'll hit the road in March across the country. In May, they'll then head to London's Barbican for a special gig with the Open Here Orchestra. Tickets are on sale now.
Listen to 'Count It Up' and see all of Field Music's upcoming UK tour dates below.
FEBRUARY
02 Newcastle, Northern Stage
03 Newcastle, Northern Stage
MARCH
08 Brighton, Komedia
09 Bristol, The Lantern
10 Southampton, Engine Rooms
11 Exeter, Phoenix
15 Birmingham, O2 Institute 2
16 Manchester, Gorilla
17 Glasgow, St Luke's
22 Liverpool, Arts Club
23 Sheffield, Foundry
24 Norwich, The Waterfront

MAY
25 London, Barbican (with the Open Here Orchestra)
Read More