Listen:
Gengahr announce details of new album 'Where Wildness Grows' with new single 'Mallory'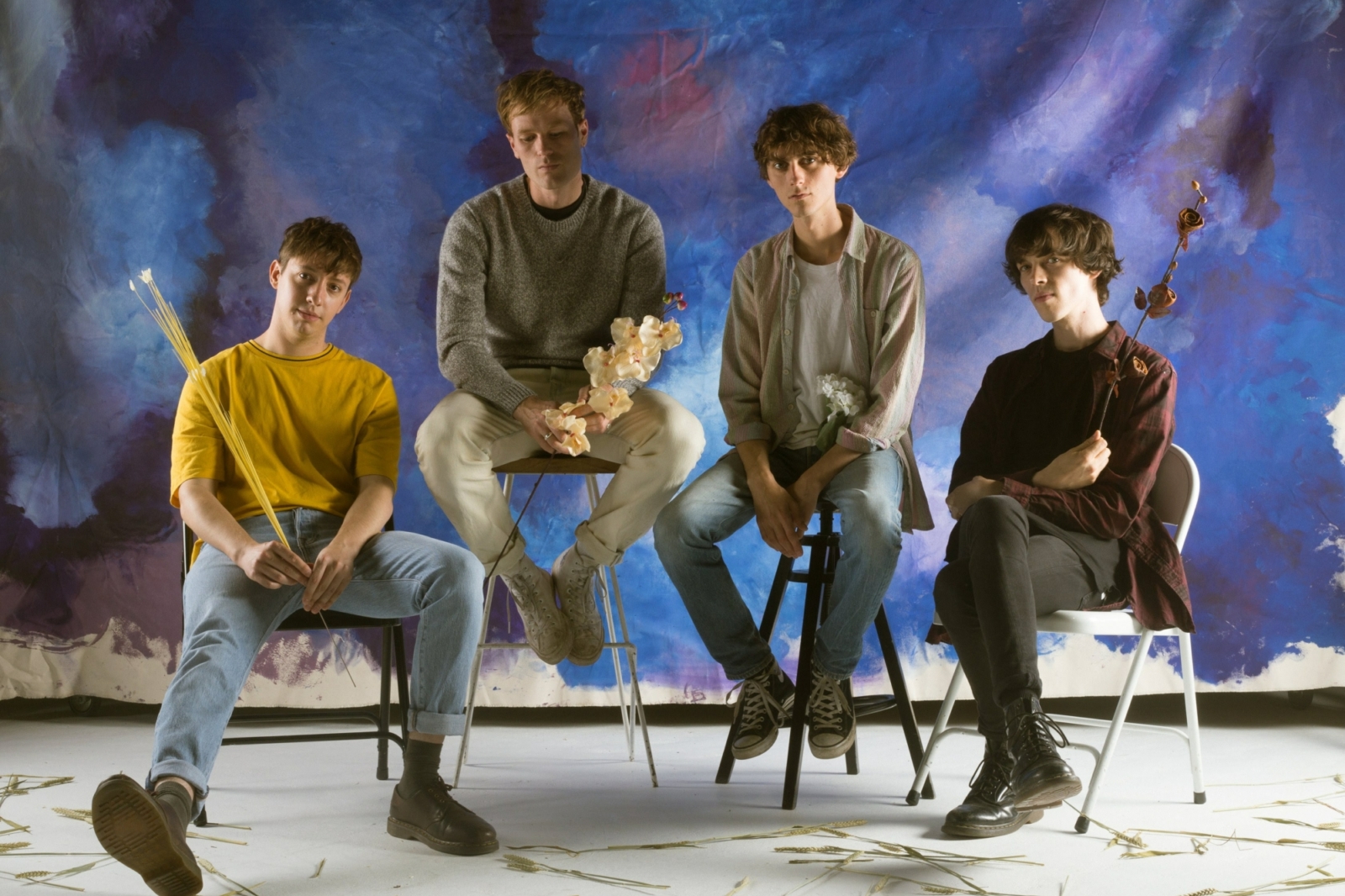 The 'A Dream Outside' follow-up comes out on 9th March via Transgressive.
After releasing comeback single 'Carrion' last month and playing an intimate London show last Friday, Gengahr have announced full details of their second album.
'Where Wildness Grows' follows 2015's five star-rated debut 'A Dream Outside' and will come out on 9th March via Transgressive. Its second preview comes in the form of new single 'Mallory'.
"The journey has been far from straight-forward up until now and in many ways we are an altogether different band than the one that wrote A Dream Outside," vocalist Felix Bushe says in a press release
"Over the past two years we have given everything in order to create an album that would meet all our ambitions, fulfilling our vision of what Gengahr is now. It's been gruelling at times, but like a caterpillar entering metamorphosis you know the moment of darkness will be outshone by the transformation. There were certainly times along the way when frustrations grew and it seemed as if our vision for the album would shatter entirely.
"We spent almost 3 months recording a version of the album that would eventually end up making us feel a little uncomfortable in our own skin. Having to reset, take stock and go at it again wasn't easy, but we were confident in the songs we had. That is always the most important thing as an artist, above anything else. We are incredibly proud of the record we have made and beyond excited to release it into the world for others to enjoy. "
The band are set to head out on a European tour with Jungle next month.
View the tracklisting for 'Where Wildness Grows', listen to 'Mallory' and view the tour dates below.
1. Before Sunrise
2. Mallory
3. Is This How You Love
4. I'll Be Waiting
5. Where Wildness Grows
6. Blind Truth
7. Carrion
8. Burning Air
9. Left In Space
10. Pull Over (Now)
11. Rising Tides
12. Whole Again
NOVEMBER
03 The Magnet, Liverpool (Liverpool Music Week)
05 Paris, Olympic Cafe (headline show)
06 Madrid, Joy Eslava
07 Barcelona, Razzmatazz
08 Lausanne, Le Romandie
10 Amsterdam, Paradiso
12 Copenhagen, Jazzhouse
13 Berlin, Lido
all shows with Jungle unless stated
Read More