GIRLI's looking for love on 'Girl I Met On The Internet'
She also starts a run of UK dates with her pal Oscar later this week.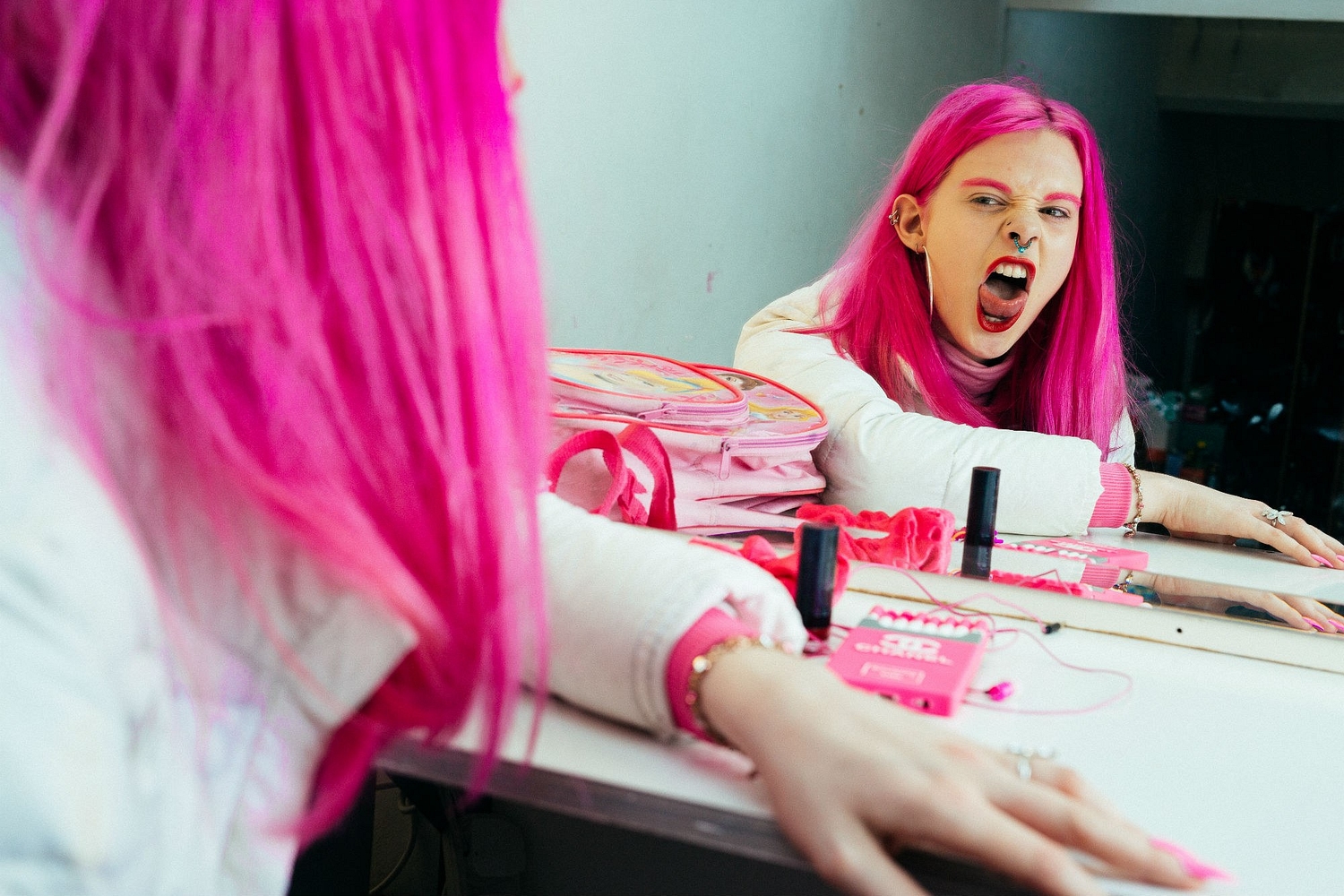 Photo: Phil Smithies
After having 'Too Much Fun' and helping Oscar to break his phone (again) earlier in the year, North Londoner GIRLI is back with another slice of anti-pop, 'Girl I Met On The Internet.' Teaming up with producer Killer B, her funny, autobiographical lyrics are backed by some thumping beats and 8-bit melodies.
Here's what the track is about in GIRLI's own words: "I wrote this tune about that illusion you have as a teenager that all the confusion, awkwardness and sadness you have could be solved by finding one person who could be your bae and make everything OK. It's about wanting to have a girlfriend/boyfriend to be cute with yet ignore all the other sides of a relationship, like the shitty bits and the bits where you have to be an adult. It's a naive song about just wanting to meet a girl on the internet and her make everything alright." Guess we won't be taking relationship advice from GIRLI anytime soon then.
If you've got a spare couple of minutes to spare, GIRLI is also challenging us to a game of 'Girl I Met On The Internet Pacman' on her website, with her head in the starring role. A bit weird, but very addictive.
In a couple of days, GIRLI also begins a tour of the UK with her IRL mate Oscar (does she ever rest?) Listen to 'Girl I Met On The Internet' and see the dates below.
SEPTEMBER
22 Nottingham, Bodega
24 Liverpool, Studio 2
26 Newcastle, Think Tank
27 Glasgow, Hug and Pint
29 Leeds, Nation of Shopkeepers
30 Manchester, Soup Kitchen
OCTOBER
01 Birmingham, The Rainbow
03 Brighton, Patterns
04 London, The Dome
Read More
Featuring James Blake, Romy, Marika Hackman, yeule and more.