News
Gorillaz to release new music with slowthai and Slaves tomorrow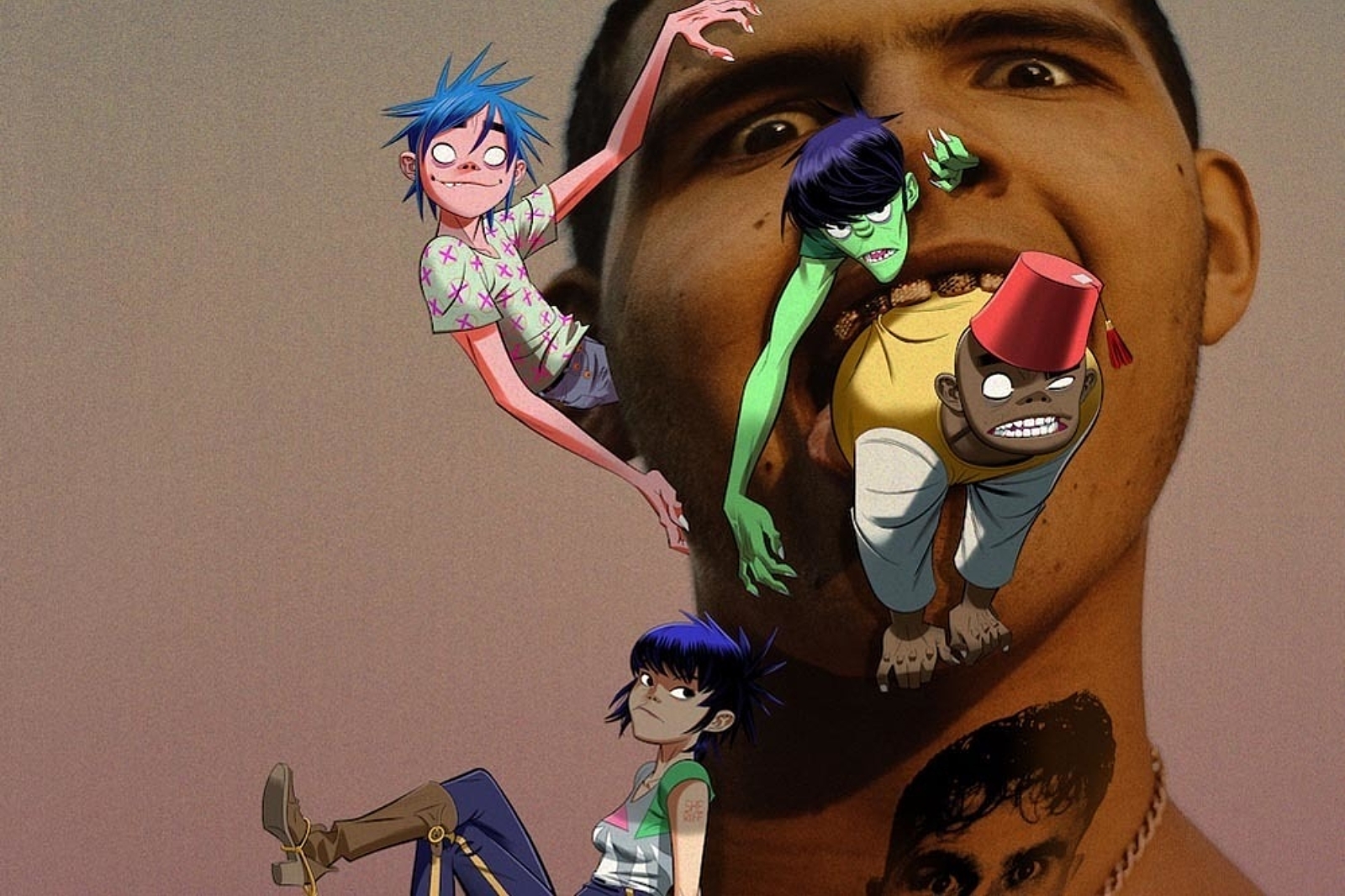 New banger incoming…
Get ready gang, because there's new Gorillaz music on the way!
Set to land tomorrow evening (30th January), 'Momentary Bliss' is our first episode from Song Machine, "the cartoon music contraption from 2D, Murdoc, Noodle and Russel, which spits out brand new episodes fresh from the studio, as and when they happen."
"Song Machine is a whole new way of doing what we do," drummer Russel explains. "Gorillaz breaking the mould 'cos the mould got old. World is moving faster than a supercharged particle, so we've gotta stay ready to drop. We don't even know who's stepping through the studio next. Song Machine feeds on the unknown, runs on pure chaos. So whatever the hell's coming, we're primed and ready to produce like there's no tomorrow. Y'know, just in case…"
With the first episode - 'Momentary Bliss' - landing tomorrow, which features slowthai and Slaves, the first season will see Gorillaz joined by loads of different collaborators in Kong Studios and will be accompanied by Machine Bitez, "bitesized conversations between cartoon band members and real life collaborators".
Never ones to do anything half-arsed, this new project is set to be yet another load of banger-packed brilliance from the mind of Damon Albarn.
Stay tuned to hear 'Momentary Bliss' tomorrow!
Read More