News
Solange to play Grace Jones' Meltdown Festival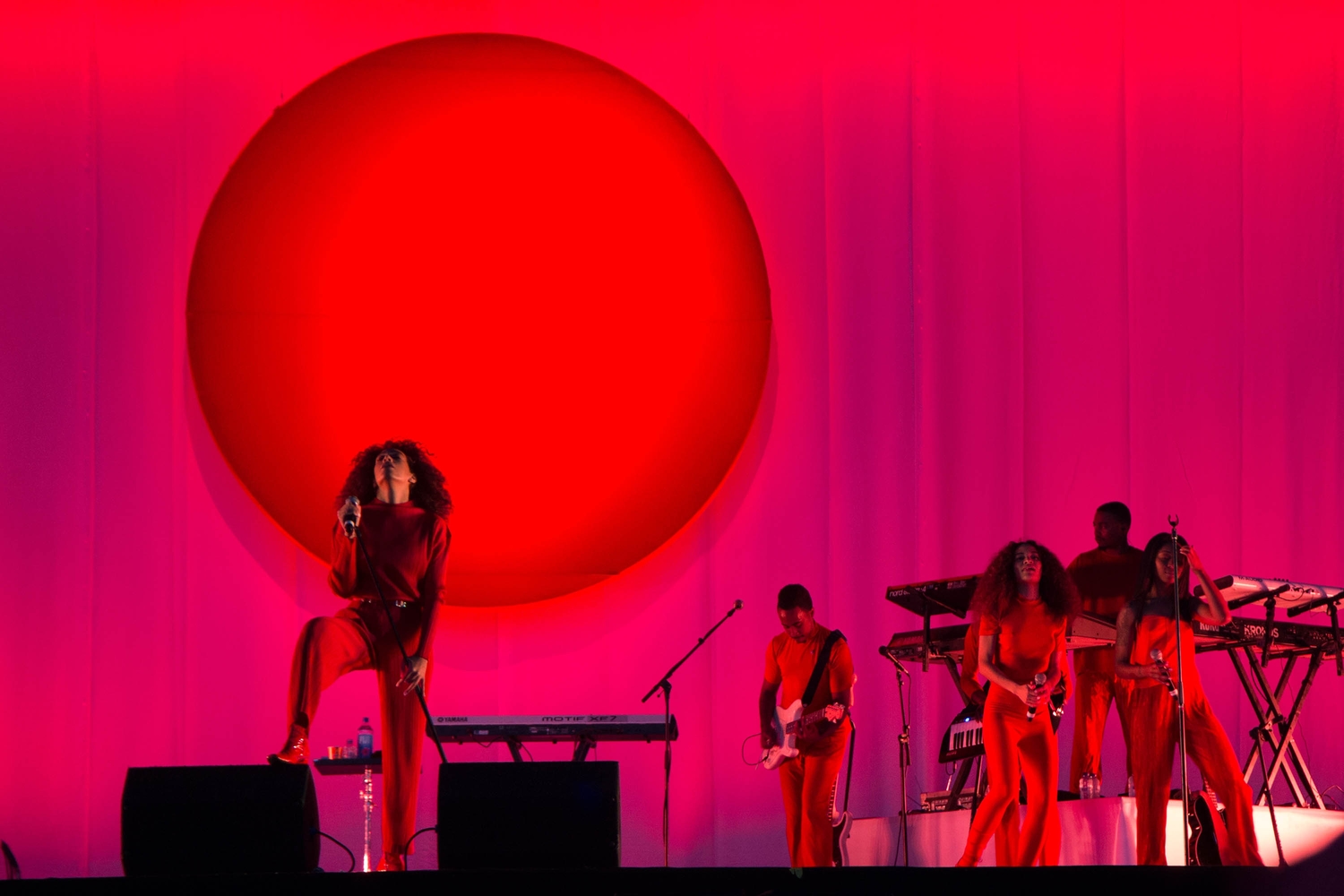 Peaches, Ladysmith Black Mambazo and more have also been announced.
Taking place from 12th - 21st June, the longest running artist-curated festival in the world is kicking off it's 27th year with the legendary Grace Jones taking the helm, and the first names for her edition of Meltdown Festival have just been revealed.
"As everyone knows, I'm a collector, and I collect people, amongst other things," Grace Jones explains. "This is what I have done for Meltdown. These wonderful artists I have chosen represent something unique to me personally and to my career. From Baaba Maal to Skunk Anansie to Solange. Each one of these artists has a little bit of me in them, and now I am proud to present them all to you. By the time I close the festival with my performance on the 21st of June, everyone who has attended any one of these shows will have had an incredible live concert experience, given to them with love from me, Grace Jones."
Tickets will go on sale to Southbank Centre members at 10am on Wednesday 12 February and to the general public at 10am on Friday 14 February.
See the full line-up below.
JUNE
12 - Solange, Southbank Centre's Royal Festival Hall
12 - Lee Scratch Perry, Southbank Centre's Queen Elizabeth Hall
13 - Peaches, Southbank Centre's Royal Festival Hall
14 - Jimmy Cliff, Southbank Centre's Queen Elizabeth Hall
17 - Paraorchestra Presents: The Love Unlimited Synth Orchestra, Southbank Centre's Royal Festival Hall
17 - Oumou Sangaré, Southbank Centre's Queen Elizabeth Hall
18 - Skunk Anansie, Southbank Centre's Royal Festival Hall
18 - Meshell Ndegeocello, Southbank Centre's Queen Elizabeth Hall
20 - Baaba Maal, Southbank Centre's Royal Festival Hall
20 - Lee Fields and The Expressions, Southbank Centre's Queen Elizabeth Hall
21 - Ladysmith Black Mambazo, Southbank Centre's Queen Elizabeth Hall
21 - Grace Jones, Southbank Centre's Royal Festival Hall