Watch
Ibibio Sound Machine share new single 'Protection From Evil'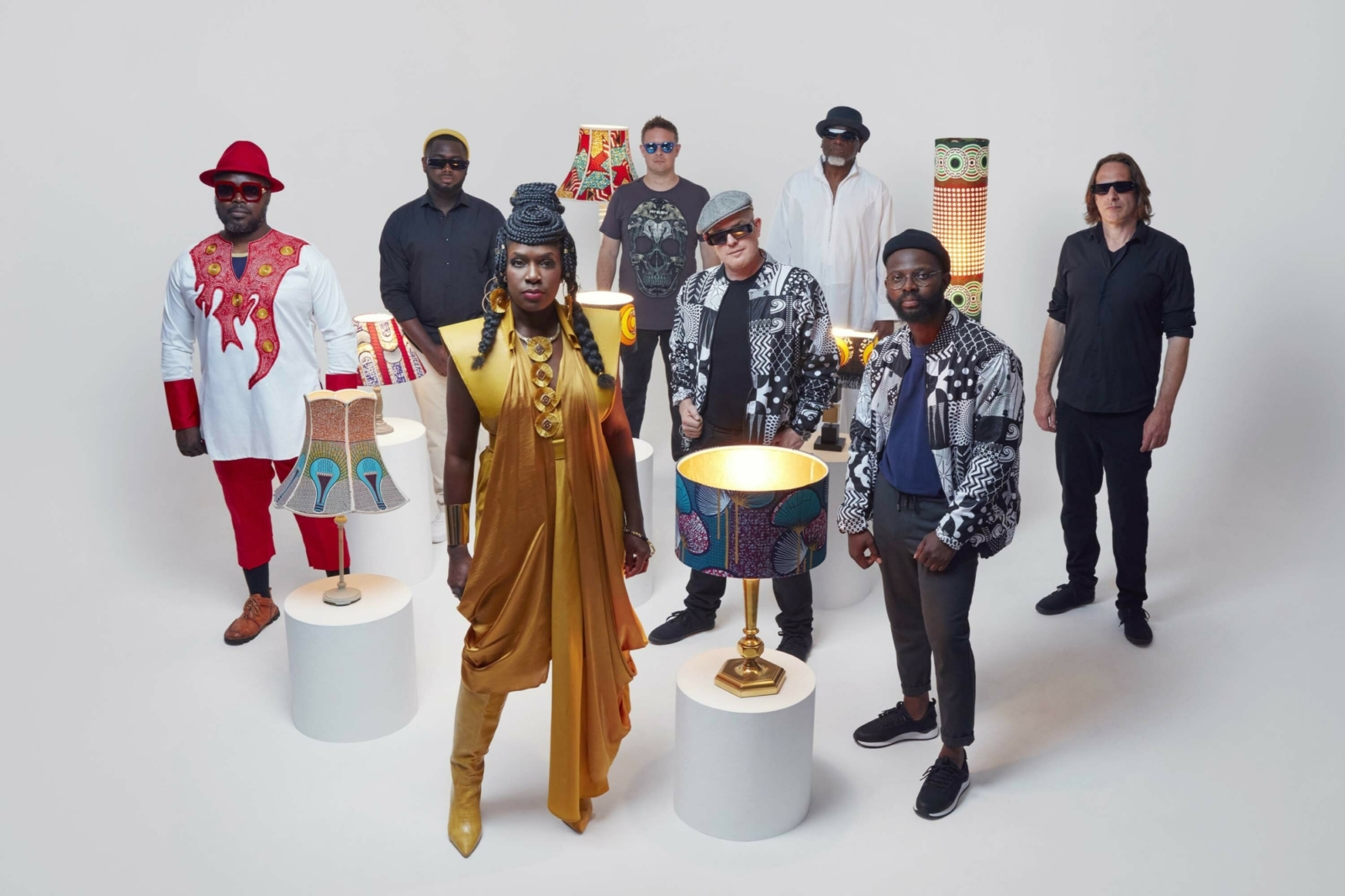 New album 'Electricity' is out next month.
London group Ibibio Sound Machine are set to release Hot Chip-produced fourth album 'Electricity' next month - on 25th March - and they've shared another track from it.
'Protection From Evil' comes with a video courtesy of director Tiago Di Mauro, who says: "I've long been a huge fan of Ibibio Sound Machine, and their Afrofuturistic techno sound has resonated deeply in my native Brazil. When Max Grunhard from the band sent me the track and explained its commentary on the duality of conflict and discourse, it was important for me to communicate this within the video, especially considering the abstract lyrics. The look was inspired by Carmen Miranda's 'The Lady in the Tutti-Frutti Hat', but we wanted to put a contemporary spin on these mid–20th Century soundstage performances and create an experience that conveys a similar sense of awe and scale but was as methodically chaotic as the track."
Ibibio Sound Machine tour the UK from late March.
MARCH
28 London Rough Trade East
30 Bath Komedia
31 Worthing The Venue
APRIL
1 Manchester Band on the Wall
2 Cardiff 6 Music Festival
3 Birmingham Castle & Falcon
7 Newcastle Wylam Brewery
8 Glasgow St Luke's
9 Leeds Belgrave Music Hall
14 London Electric Ballroom
£10
Read More