"I'll give you a bit of sunshine" - Oscar talks his debut LP
First work is due out early next year, according to the Londoner.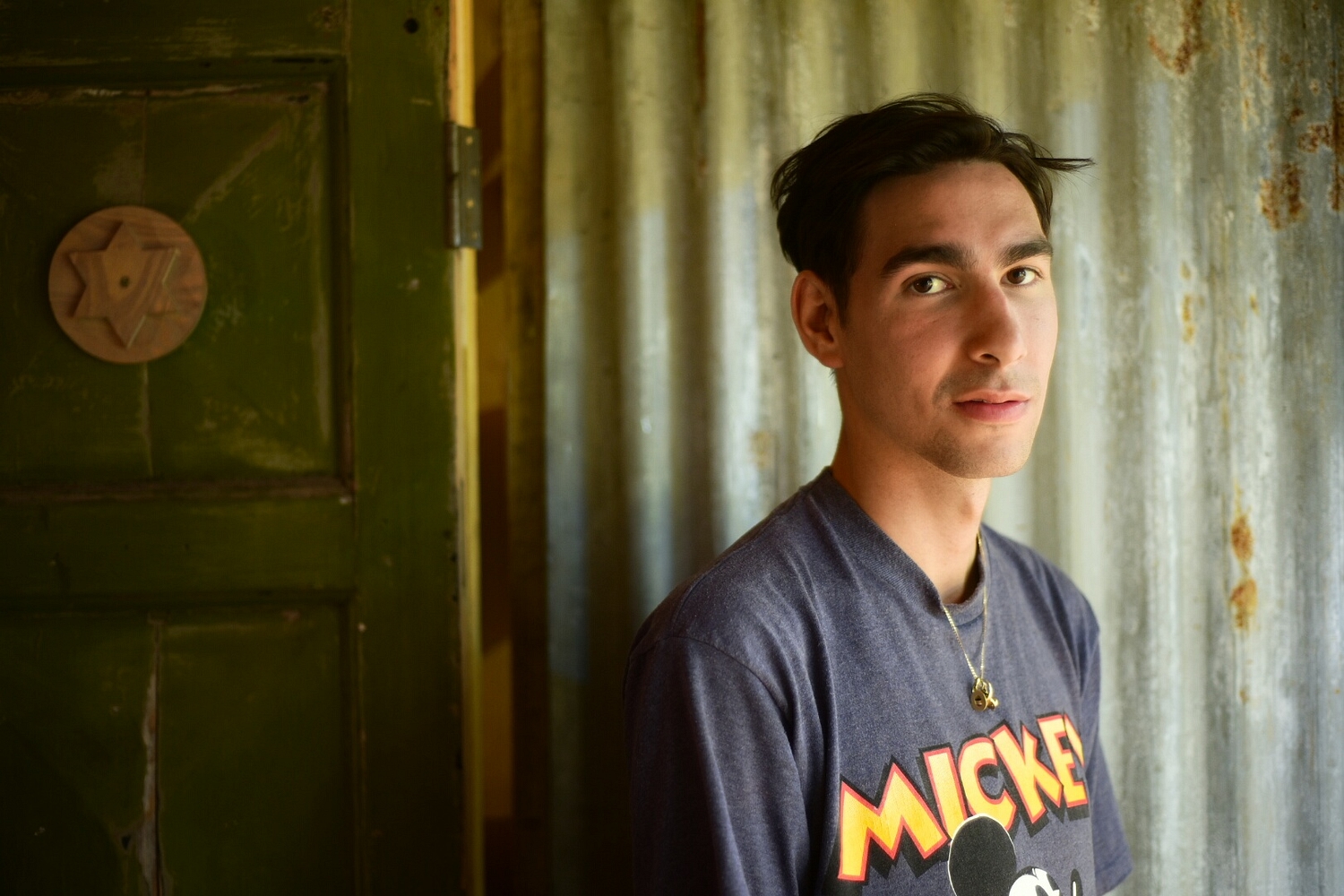 Oscar Scheller has given DIY an update on his debut album, which he says will be out in "the most chilling month" of 2016. "In the middle of winter, you need that burst of energy and inspiration," he says. "I'll give you a bit of sunshine."
The North Londoner made an almighty entrance with two EPs earlier this year, 'Daffodil Days' and 'Beautiful Words'. Balancing a tightrope of emotions, songs can sound sickly sweet and drenched in melancholy at the same time. Chances are that theme will continue with a full-length, due out via Wichita Recordings.
"I'm always writing," says Oscar, and a debut is set to contain several unheard tracks. "It's gonna be a mash-up of genres, vibes and grooves. If you've seen the live set it's not dissimilar to that, but a bit more variation. I recorded the rhythm section in a studio, but the rest was done in my bedroom like normal."
At the turn of the year, Oscar spoke to DIY about how he'd like to write for other musicians (and how he had a song turned down by post-Sugababes project MKS). Are the offers pouring in these days? "I'm starting to get asked to do bits and bobs," he admits. "Writing sessions, even a bit of production here and there. For the most part I write for myself, but there will be songs where I'm like: 'This isn't for me right now'."
The rest of 2015 sees Scheller taking on the States ("Most of the fans are from America. They're slightly more accepting of English music, in a way") with a run of North American shows, before heading back to Europe ahead of the debut's release. "Whatever happens, happens. If I have to go out to America first and come back here for things to pick up, then so be it."
Taken from the September 2015 issue of DIY, out now.
Read More
Featuring James Blake, Romy, Marika Hackman, yeule and more.