Is Patti Smith doing 'Horses' in full at Field Day 2015?
Field Day's official Twitter has posted several picture clues that suggest she most probably is….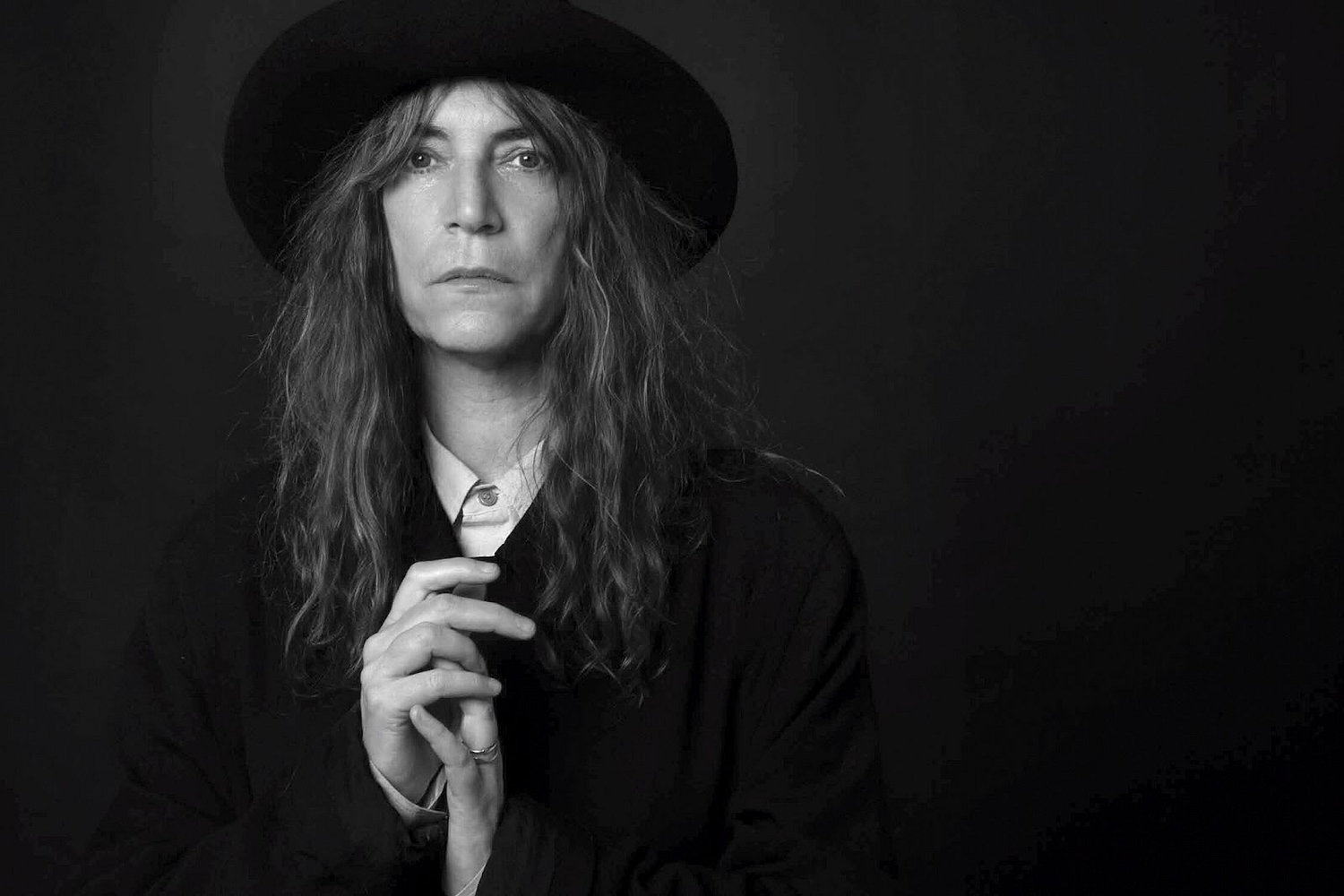 Punk icon Patti Smith has already confirmed vague plans to celebrate the 40th anniversary of her breakthrough debut 'Horses' with a bang. While she revealed that the main event would take place in New York, on the actual date she released the album, November 10th, she also added, talking to Rolling Stone, "We have things we'll be doing in Paris and London, everywhere, because it's a true milestone. I'm proud to have a milestone like that."
It looks like one of those 'Horses' stops could be London's Field Day Festival. The festival's twitter account posted the below last night, and they're quoting 'Because The Night' by Patti Smith. The picture shows Birdland Performing Arts Center in Tribeca, New York, and it's most likely a reference to 'Birdland', the third song on Smith's debut album 'Horses'.
This next tweet, posted this morning, only adds to the Sherlock Holmes mystery, and the clues all slot into place. There's a picture of horses - a pretty clear nod to 'Horses'. The second one is of 'Redondo Beach' - another song on 'Horses'. Then, along with that 'Birdland' clue again, there's a score for 'Gloria', another album track. The wording "people have the power," refers to another Patti Smith track of the same name. Patti's full initials are obviously a bit of a giveaway, too, eh Watson?
Patti Smith to play 'Horses' in full, at Field Day Festival 2015? At this point, bookies favourite.
Featuring James Blake, Romy, Marika Hackman, yeule and more.