Listen to itoldyouiwouldeatyou's powerful 'Get Terrified' EP
The band's Joey Ashworth has given us a track-by-track run-through of the collection, out tomorrow.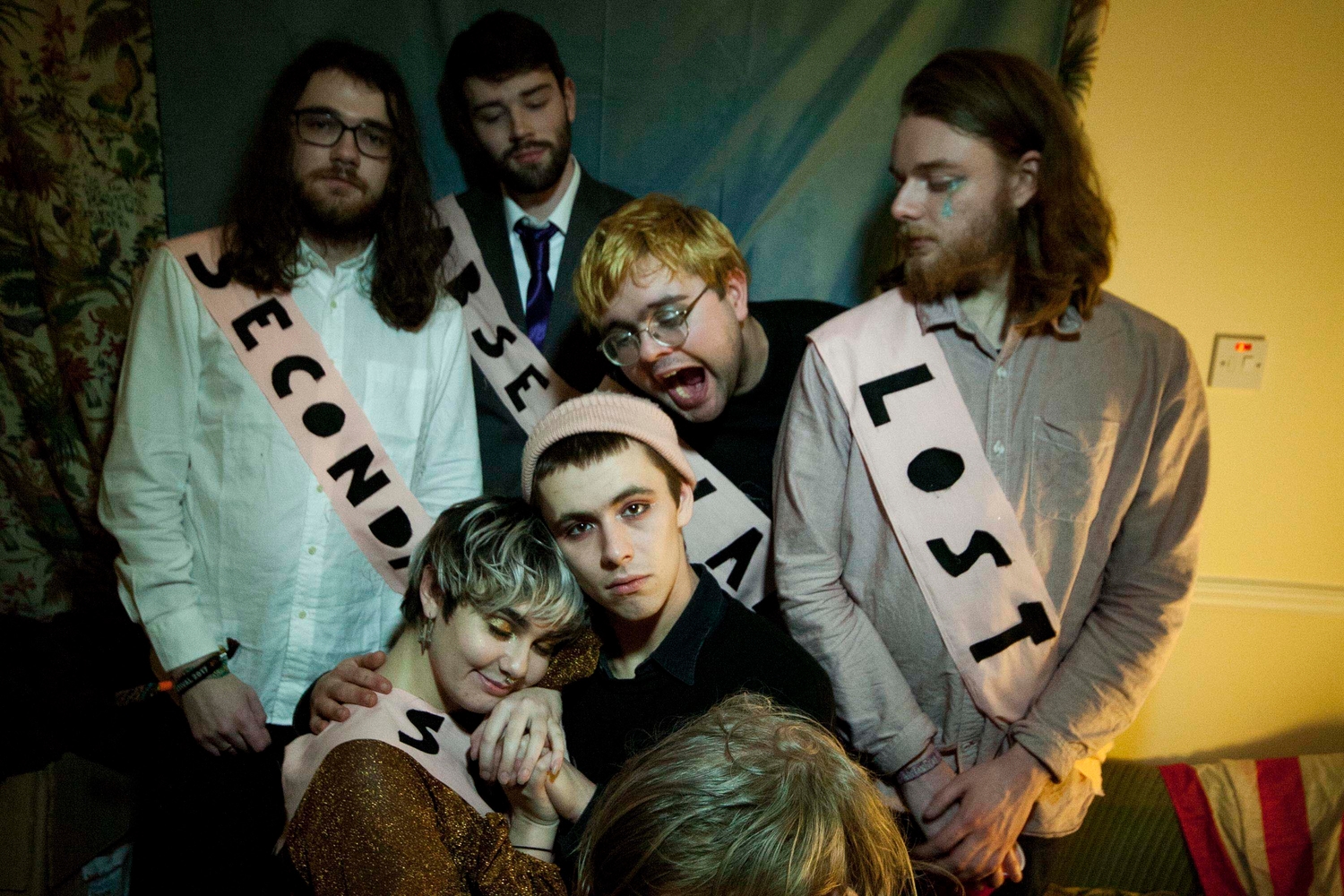 Seven-piece itoldyouiwouldeatyou release their new EP 'Get Terrified' tomorrow (20th April), and we're streaming the whole thing a day early, you lucky lot.
Helmed by its title track, the new collection is brilliant, powerful trip through indie and emo, bringing the genre that made its name in the midwest in the '90s firmly into the 21st century, and across the Atlantic.
It's followed by the horn-peppered 'Mourn', with twiddly guitars shot through with distinctly British lyrics, belted out with passion beyond belief.
Alongside the stream of the EP, the band's Joey Ashworth has given us a track-by-track run-through of the five tracks. 'Get Terrified' comes out via Alcopop! Records and Failure By Design Records.
Content warning: the track-by-track below the stream includes discussions surrounding abuse.
Get Terrified
This song is about trying to let go of hopelessness in favour of a sort of angry kindness. I feel like depression is being fostered in my generation as a way to keep us consuming, and these constant wars are part of that. But I refuse to be truly hopeless, so this is about taking your pain, turning it into anger and working from there. I think that often starts with fear. When you think about the world at the moment it's terrifying, and that makes me furious.
For a while I thought falling in love with people would stop me worrying about the future. That doesn't work for me, and I think it is a very unhealthy way of looking at love. I think my love for my generation is far stronger. We saw the towers go down and we're in the process of killing irony off completely in favour of self-aware earnestness. This is the future the liberals want, if there is one, and I am entirely in favour of it.
Mourn
When I was recovering from an operation a few years ago I spent two months in bed, and I thought that I had just died and no one had told me. I haunted my room, watching myself gain weight while somehow shrinking. Sometimes I worry that I'm still there dreaming.
My ex-girlfriend had tried to strangle me during a conversation about someone grabbing my arse without my consent. I was so shocked and scared that I stayed with her for another three months out of guilt for upsetting her so much. That was death.
I remember meeting someone I loved and making an excuse to sit next to them. I was about 17. We were queuing for a scanner I think. It was like a glass of cold water poured onto a sleeping man in slow motion over four years of my life. It was agony and I regret not one moment of it. That was coming back to life. Now it's all over and I think I'm still alive. This song is about that kind of death.
Divine Violence
This is about being pushed around for being visibly queer, and shut out of conversations when you are non-visibly queer. It's also about the feeling of being shut up as a working class person in middle class spaces, which is something I only recently realised was happening to me. It's an attempt to articulate all of that shutting up in one super fast yell at the people who do it. It's pretty partisan I guess but anger can be like that. Sometimes you just wanna smack someone who sucks I guess. Queer people get that urge too and it's under-articulated. This is me trying to represent the uncompromising anger that all of my close queer friends feel.
Off Brand (N/\L/\ cover)
Holly just surprised us with this one around the time we asked her to join the band. We were hanging out at hers after a show in Leeds and she just showed us this sublime cover. I really wanted it to go on the record to show that we are a band of individuals and to showcase just how fucking talented Holly is. I think fans of the original will find something to like there, but mostly it just pushes all of my Alice Glass/early Grimes buttons, which are some of my favourite buttons.
Read More
Featuring James Blake, Romy, Marika Hackman, yeule and more.