Neu Pick:
Jerkcurb unveils 'Voodoo Saloon'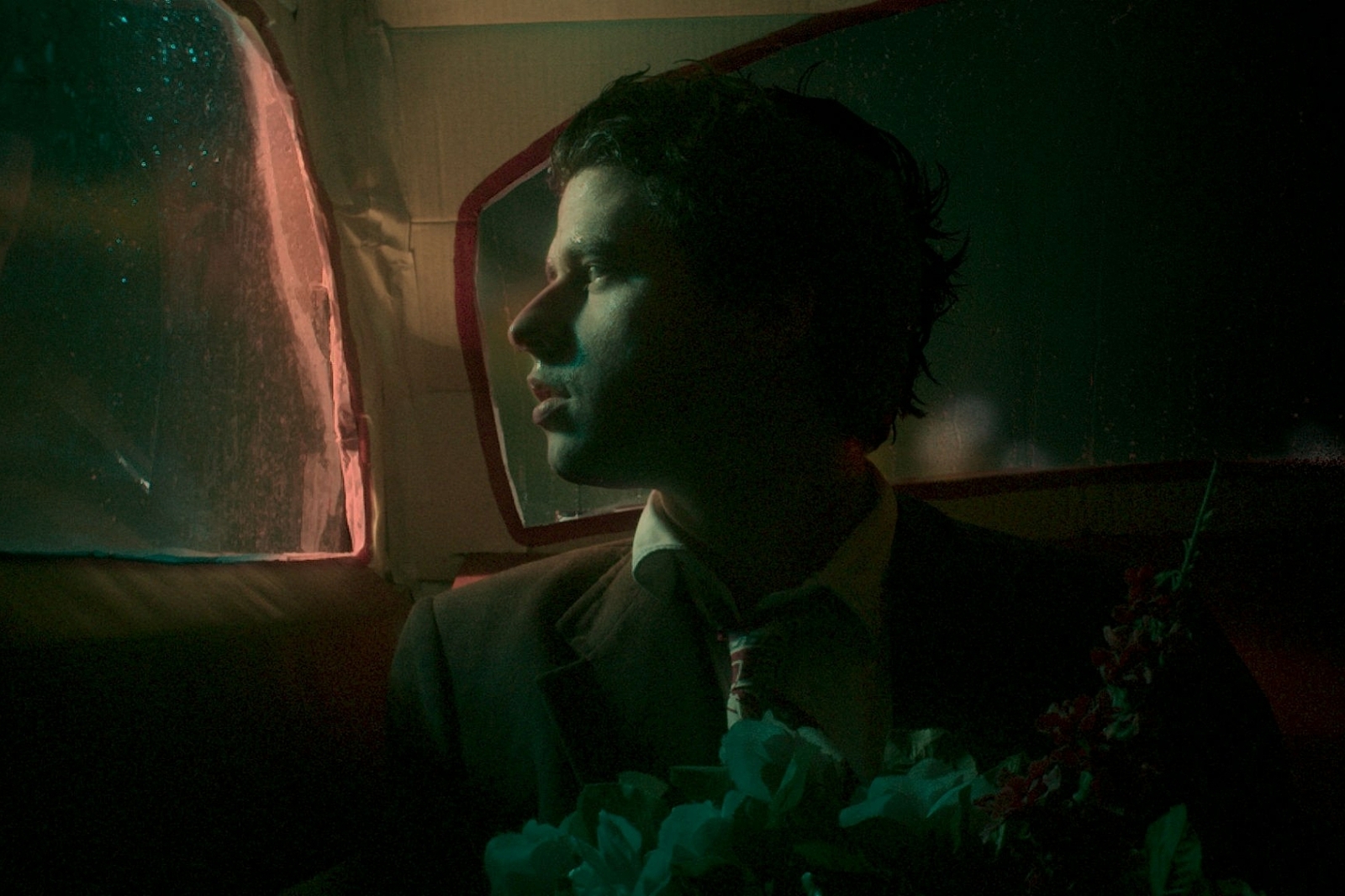 The new single, out on Handsome Dad, is today's Neu Pick.
Last year's 'Night On Earth' single saw South London's Jerkcurb "dipping his toes into a tale of mythic proportions".
If that track was a tentative dip, new cut 'Voodoo Saloon', today's Neu Pick, is a dive without inhibitions. All manner of woops, doops and samples float their way around an acoustic guitar base like they're soundtracking a fantasy novel.
Talking about the track, Jerkcurb says: "The average British person will spend 8,760 hours in a pub during their lifetime. I had the opportunity to have a Bar Mitzvah when I was 13 years old, but I turned it down. I never became a man. There are lots of things in my life that I wish I had confronted. Confronted because of a momentary sense of discomfort, fear of stepping a foot out of the 'zone'.
"Comfort is a dangerous thing. There's a familiarity and routine about going to the pub, it offers a momentary form of escape from the things your suppose to do. There's comfort in it, but there's also excuse."
Continuing, he offers: "I'm very interested in theme parks, shopping centres, airports. These kinds of non-places, purgatory environments, and how they are this Americanised bastardisation of cultures and ideas, cut and pasted together. The Voodoo Saloon is like a theme park version of Wetherspoons, a juxtaposition of cultures and ideas, making little sense, fermenting eternally in purgatory."
'Voodoo Saloon' comes out on 4th August via Handsome Dad alongside an upcoming b-side called 'Little Boring Thing'. Listen below.
Read More