Jockstrap announce new visual rework EP 'Lost My Key In The ❤️Club ❤️'
Their 'Love Is The Key To The City' has been remixed by the band's own Taylor Skye, and will come with new videos.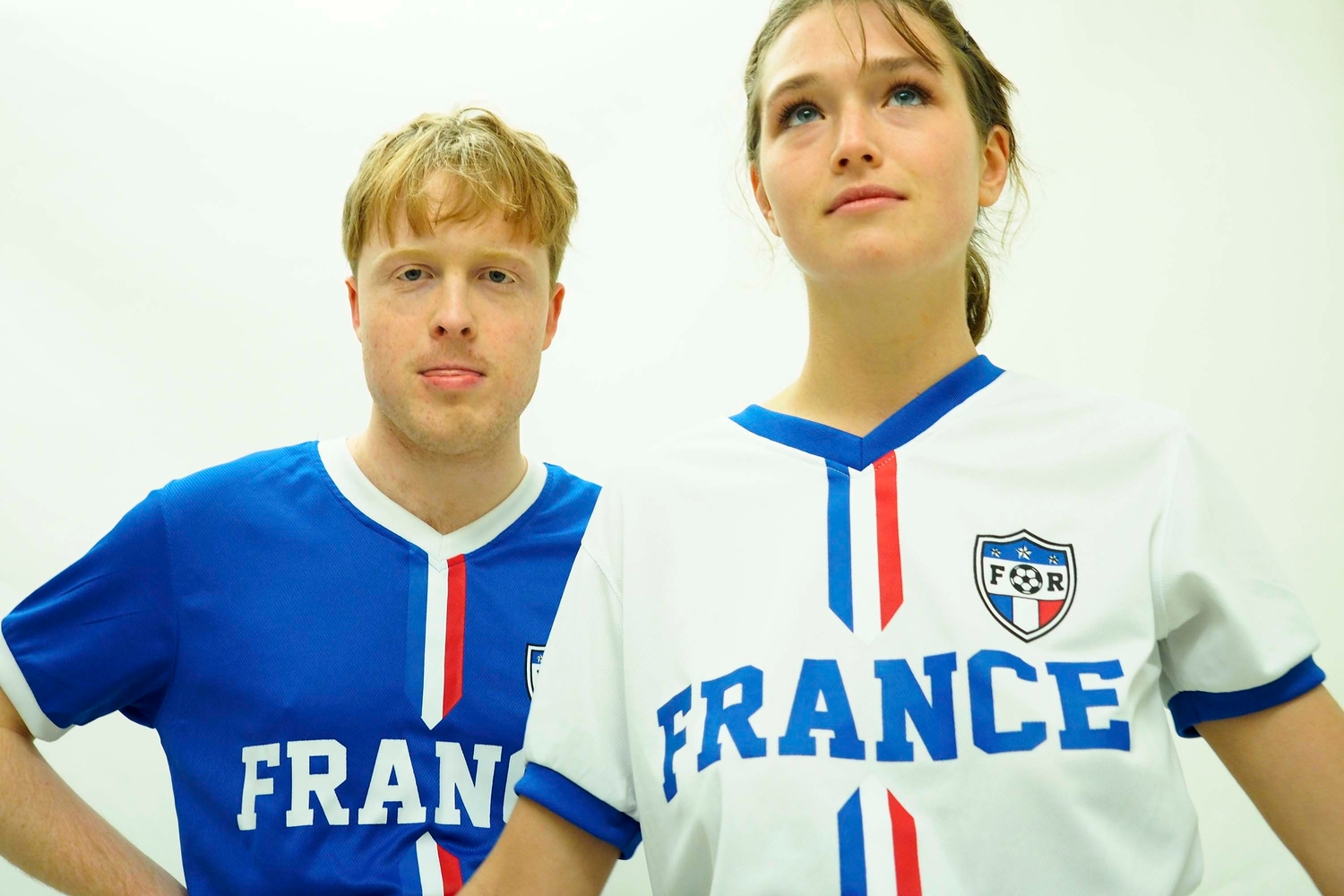 London duo Jockstrap have announced details of a new visual remix EP.
The band's 'Love Is The Key To The City' collection from last year has been fully remixed by their own Taylor Skye, and the new EP will come out on Friday (5th April).
Each track will come with its own new video, directed by Georgia Ellery, the other half of the buzzy duo. Today, they've shared a weird'n'wonderful video for the first remix, of 'I Want Another Affair'.
"Whilst Taylor made the tracks, I made the music videos," Georgia explains. "I did each in a day, with the equipment I had, and I dragged in friends that were available and up for some silliness. I had to match Taylor's creativeness with the visuals."
Taylor expands: "The idea behind these remixes was to make versions of the songs that were ridiculous, instinctive and banging. It was the complete opposite process to the way me and Georgia made the original tracks. It was also done completely home-grown style - the tunes were produced, mixed and mastered on my tiny speakers in my room."
Speaking of the 'I Want Another Affair' video, Georgia says: "My favourite. 'Blurred Lines' meets night out in Dalston Superstore. Me and Alex [the boy in the video] love the Negroni they serve in Superstore. My other house mate Ollie Marshall filmed the video and I edited it. We shot it in a pilates studio wearing selected Alex Mullins SS19. The budget for the video was only £14 (taxi there and back), plus the mirror we broke… Right now I'm well into emojis, and really good pop videos ('7 Rings'). I guess we were trying to emulate a good pop video."
Read our recent interview with Jockstrap here, and view the new video below.
Read More
Featuring James Blake, Romy, Marika Hackman, yeule and more.