Lady Gaga and Ariana Grande team up for 'Rain On Me'
The euphoric pop bop will feature on Gaga's forthcoming new album.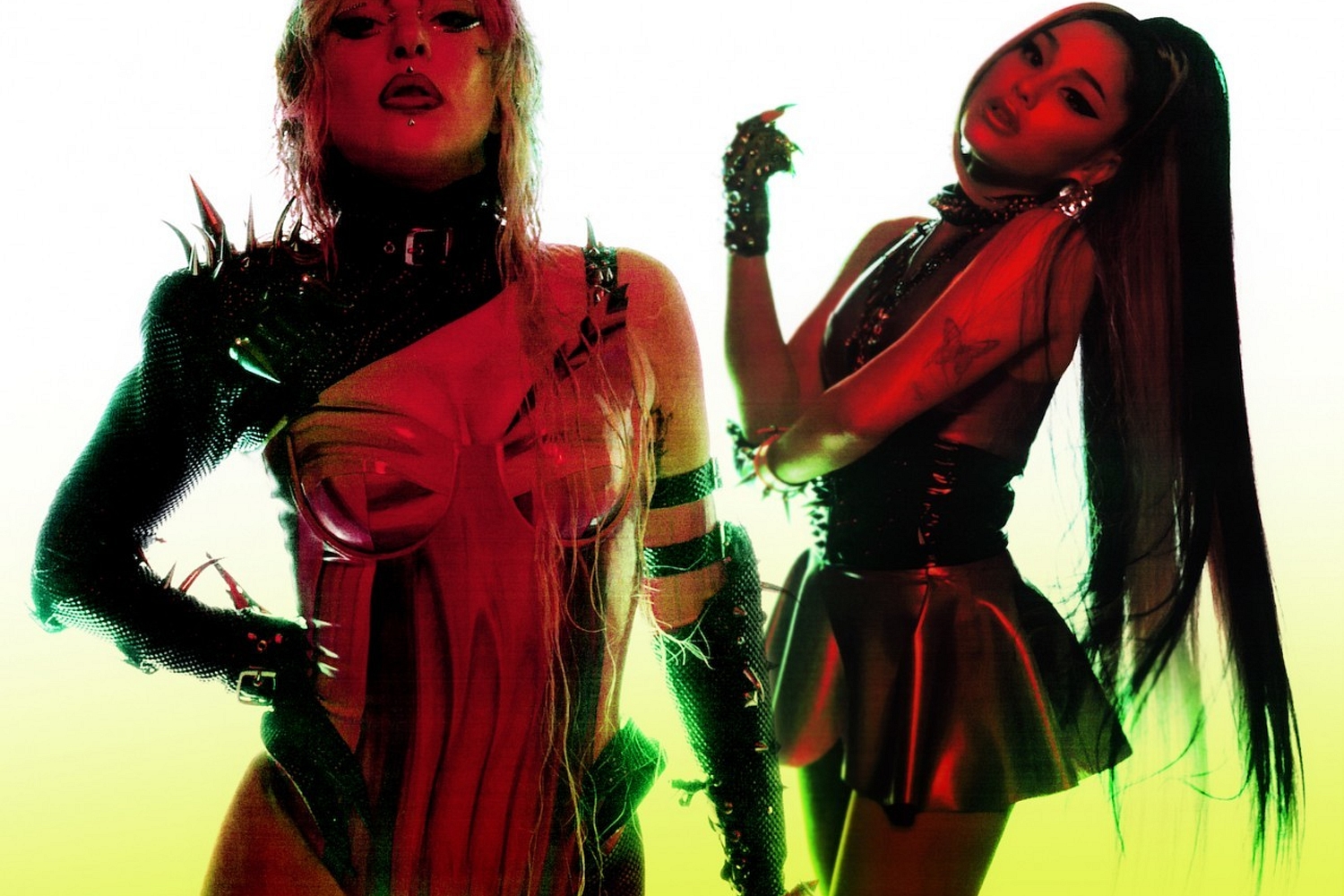 After sharing that 'Chromatica' is set for release on 29th May, Lady Gaga has unveiled euphoric new pop bop 'Rain On Me' featuring Ariana Grande.
Speaking to Zane Lowe for Apple Music, Gaga explained of the collab, "Her and I connected right away and she was so wonderful. And I think maybe she assumed that it be that she came in and I was like, 'Here, just sing this and thank you so much for your time.' Right? But instead I asked her what she needed, how she wanted to do things. When we were vocally producing her, I was sitting there, at the… Well, not this console. We were at Jim Henson when we finished. I was sitting at the console and talking to her.
And then I remember I said to her, 'Okay, now everything that you care about while you sing, I want you to forget it and just sing. And by the way, while you're doing that, I'm going to dance in front of you,' because we had this huge big window. I was like, 'I'm going to dance in front of you.' And she was like, 'Oh my God. Oh my God, I can't, I can't. I don't know. Oh my God. Okay, okay.' And then I did it and she sang, and she started to do things with her voice that was different. And it was the joy of two artists going, 'I see you. And I see all the things that we all…' Humans do this. We create things that make us feel comfortable. We put them all around. I do it all the time. We all do things to make ourselves feel safe and I always challenge artists when I work with them. I go, 'Make it unsafe, make it super fucking unsafe and then do it again.' And it was just awesome to watch her. You haven't seen the video yet, but she was so open to trying things that she hasn't done before. She was, 'I'm going to just trust you.' And it was this beautiful, I think very healing process for me top, not necessarily having a female artist that mentored me as I came up. And being able to be with her and hold her and be like, 'Anything that you feel chains you, any pop cultural construct that you feel you have to live up to, I'd you to please forget about it and be yourself.' That woman has been through some really tough, really hard life testing stuff, undoubtedly. And her ability to move on. When she came into the studio, I was still crying and she was not. And she was like, 'You're going to be okay. Call me, here's my number.' And she was so persistent. She would try over and over again to be friends with me. And I was too ashamed to hang out with her, because I didn't want to project all of this negativity onto something that was healing and so beautiful.
And eventually she called me on my shit. She was, 'You're hiding.' And I was, 'I am hiding. I'm totally hiding.' And then this friendship blossomed and this song 'Rain On Me', the lyrics that I wrote right here in this studio, 'I'd rather be dry, but at least I'm alive. Rain on me.' This is about an analog of tears being the rain. And you know what it's also a metaphor for, is the amount of drinking that I was doing to numb myself. I'd rather be dry. I'd rather not be drinking, but I haven't died yet. I'm still alive. Rain on me. Okay, I'm going to keep on drinking. This song has many layers."
Listen below.
'Chromatica' Tracklisting:
1. Chromatica I
2. Alice
3. Stupid Love
4. Rain On Me (with Ariana Grande)
5. Free Woman
6. Fun Tonight
7. Chromatica II
8. 911
9. Plastic Doll
10. Sour Candy (with BLACKPINK)
11. Engima
12. Replay
13. Chromatica III
14. Sine From Above (featuring Elton John)
15. 1000 Doves
16. Babylon
Read More
Featuring King Gizzard & The Lizard Wizard, IDLES, Tkay Maidza, Sleater-Kinney and more.