Listen
Rina Sawayama releases new song 'Chosen Family'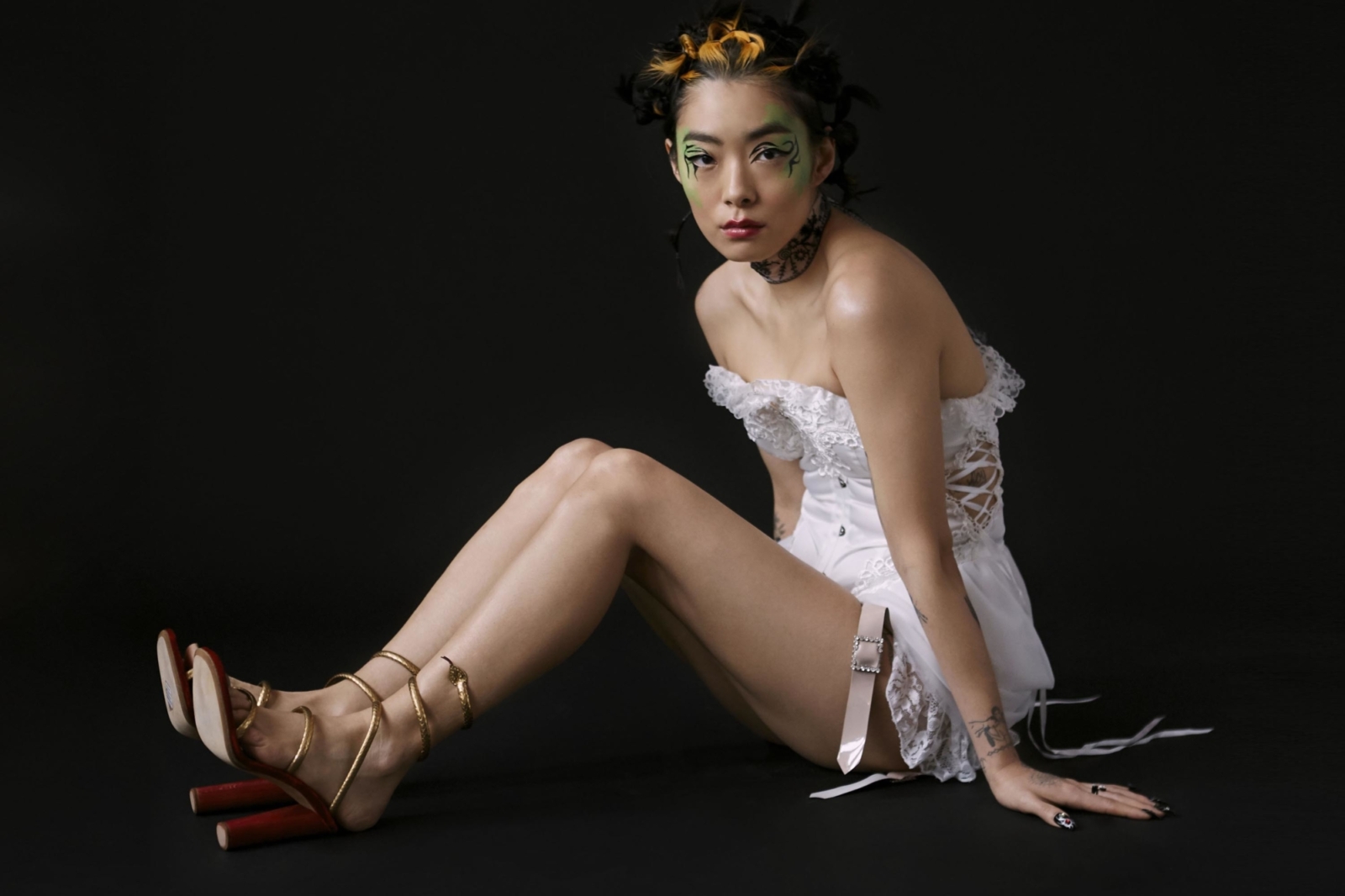 Photo: Jess Farran
"I dedicate this song to my queer friends who I now consider family."
Unveiling the newest track from her forthcoming debut album 'SAWAYAMA' today, Rina Sawayama has shared the thought-provoking ode to her LGBT family, 'Chosen Family'.
Speaking on the inspiration behind the song, she explains, "'Chosen Family' is a very special song for me. The concept of a chosen family is, to me, a queer one - people are often kicked out of their homes or ostracized by their family, friends, and community after coming out. This can be an incredibly painful experience that can be remedied by finding a new 'chosen' family. The chorus lyrics 'We don't need to be related to relate, we don't need to share genes or a surname' is an invitation for anyone that feels that sense of otherness to find their chosen family, where they can truly be themselves and feel loved. I dedicate this song to my queer friends who I now consider family - it's essentially a big thank you to them, as I love them so much and I genuinely don't think I would be alive right now if it weren't for them."
Produced by Danny L Harle, Rina spoke about 'Chosen Family' for our March 2020 cover interview, saying, "It creates this different narrative to Hollywood portrayals of amazing coming out stories. My friends and I don't have that story at all. I still haven't properly come out to my parents. I never had that sit down moment with them. That's not always possible and having each other for support allows us to create our own queer stories."
The latest look into her debut album, 'SAWAYAMA' lands in full on 17th April.
'SAWAYAMA' Tracklisting:
1. Dynasty
2. XS
3. STFU!
4. Comme des Garçons (Like The Boys)
5. Akasaka Sad
6. Paradisin'
7. Love Me 4 Me
8. Bad Friend
9. Fuck This World (Interlude)
10. Who's Gonna Save U Now?
11. Tokyo Love Hotel
12. Chosen Family
13. Snakeskin
Read More