Luxury Death get maximalist in their 'Radiator Face' video
The arty new clip is premiering on DIY as today's Neu Pick.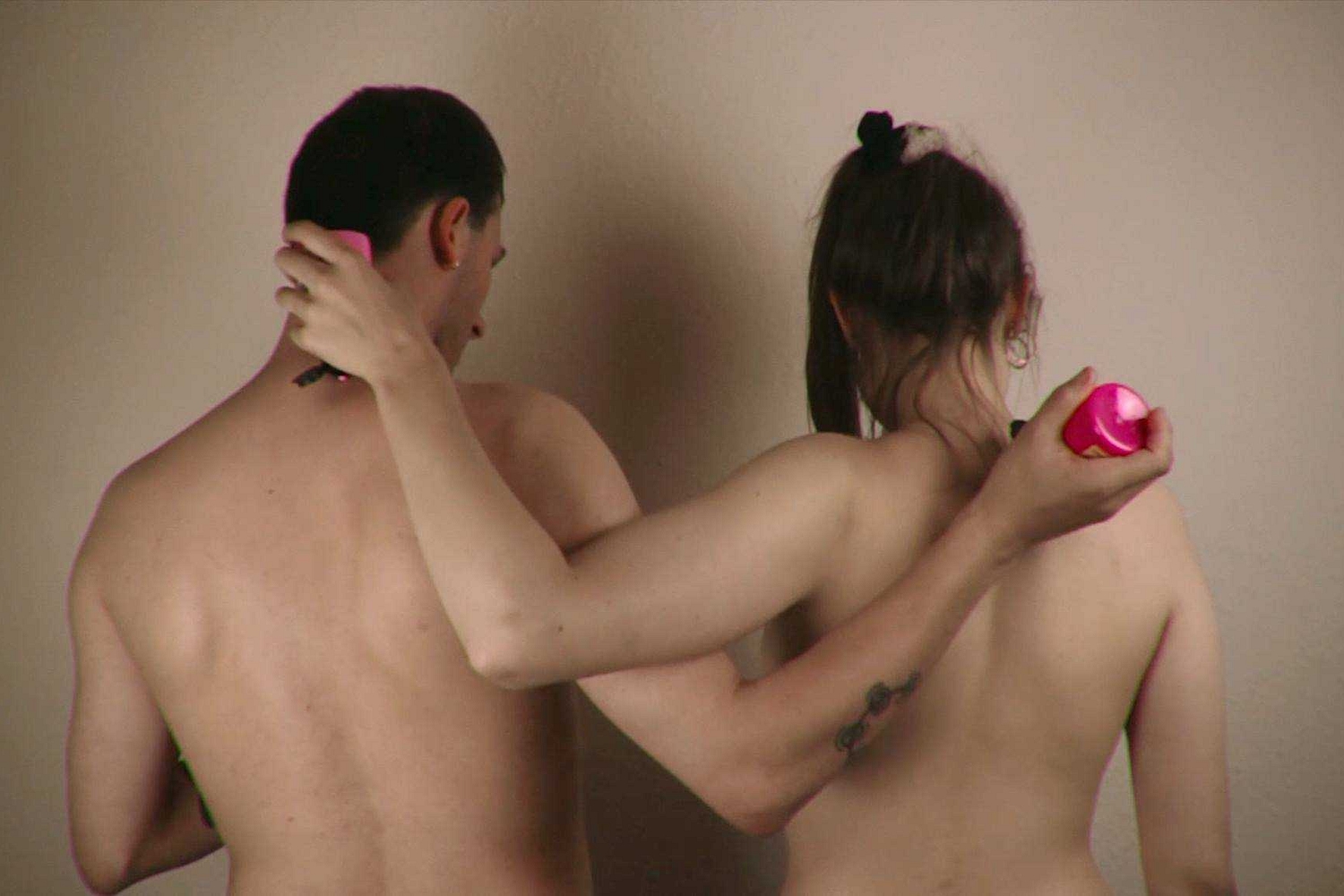 Every weekday, DIY's new music know-it-all Neu brings you one essential new release to get obsessed with. Today's Neu Pick comes from Luxury Death.
Laced in a deathly romanticism, Luxury Death's 'Radiator Face' relishes the lo-fi nature of their bittersweet pop. By contrast, its new video (premiering below) is as high-end as they come.
The boyfriend-girlfriend duo frame their intimacy ("I feel at home on your collarbone") with imagery that sits well within that luxury camp. All extreme close-ups of warped everyday objects being burnt, battered and bruised, the Ed Crisp directed clip is proof that there's artistic statements by the bucketload buried beneath that seemingly-frivolous, warming fuzz-pop.
Luxury Death play the below shows in the coming weeks; 'Radiator Face' is out now via PNK SLM.
SEPTEMBER
30 London, The Finsbury (w/ Happyness)

OCTOBER
01 London, PNKSLM's The Slime Ball #3 @ The Old Blue Last (w/ Boys & Spice Boys)
23 Sheffield, Bungalows & Bears (w/ Happyness)
25 Manchester, Sound Control (w/ Twin Peaks & Happyness)
27 London, The Old Blue Last (w/ Lowly)
Featuring James Blake, Romy, Marika Hackman, yeule and more.