News
Modern Woman announce debut EP 'Dogs Fighting In My Dream'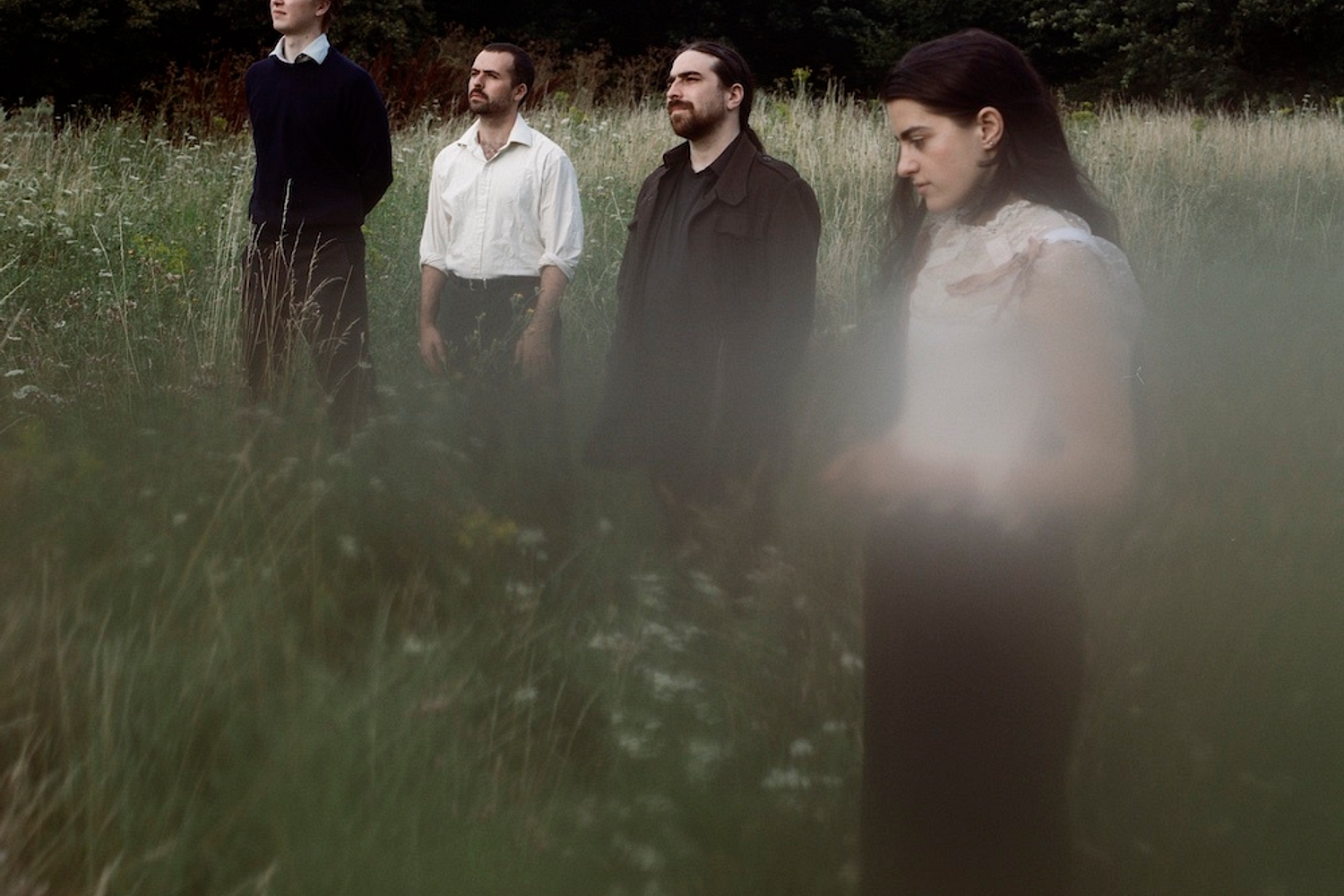 Set for release on End of The Road's new label!
Set for release on 17th September via End of The Road's new record label, London's Modern Woman have announced their debut EP 'Dogs Fighting In My Dream'!
"I am very interested in how nature is portrayed in art," says the group's Sophie Harris. "The idea of generations of lived time running as undercurrents throughout the natural landscape, and how this is reflected in us all individually in the rawest of human emotion. I've always been drawn to myths and folktales as stories that best express this. Lyrically, then, I like to explore this feeling through my own stories, and sometimes going as far as to contemporise myths or well-worn tales into a contemporary setting."
Sharing new single 'Juniper', she adds, "I wanted to write about the Juniper Tree tale but try to modernise it. I was always drawn to this tale and its depiction of the power of maternal longing, metamorphosis and sorrow."
End of the Road founder Simon Taffe says of the release "As soon as we accidentally stumbled upon a Modern Woman live show, we were obsessed. They were so fully formed. We were stunned to discover they hadn't even recorded a song.
"Whilst the pandemic has been devastating for the live music industry as a whole, we also really felt for new bands and artists just starting out in their career. Artists who might get a bump from playing festivals like ours and the many other great events around the world, exposing them to a whole new audience and helping them build long lasting fan bases. Starting the label as a way to showcase the new bands we love to our loyal following of music fans, and we're ecstatic to be working with Modern Woman on their first release."
Have a listen to 'Juniper' below.
See Modern Woman live at the following dates:
AUGUST
20 - Green Man Festival
25 - London - So Young Festival @ Old Blue Last
SEPTEMBER
03 - End of the Road Festival
04 - Manchester - Manchester Psych Fest
05 - Glasgow - Broadcast
11 - Brighton - Prince Albert
12 - Southampton - Heartbreakers
13 - Bristol - Rough Trade
14 - Birmingham - Hare & Hounds
18 - Portsmouth - Psyched Fest
OCTOBER
15 - Margate - New In Town Fest
16 - Leeds - Live At Leeds9/11 - London - Moth Club
NOVEMBER
13 - Glasgow - Stag & Dagger