Getting lifted:
Oh Wonder share new single 'High On Humans'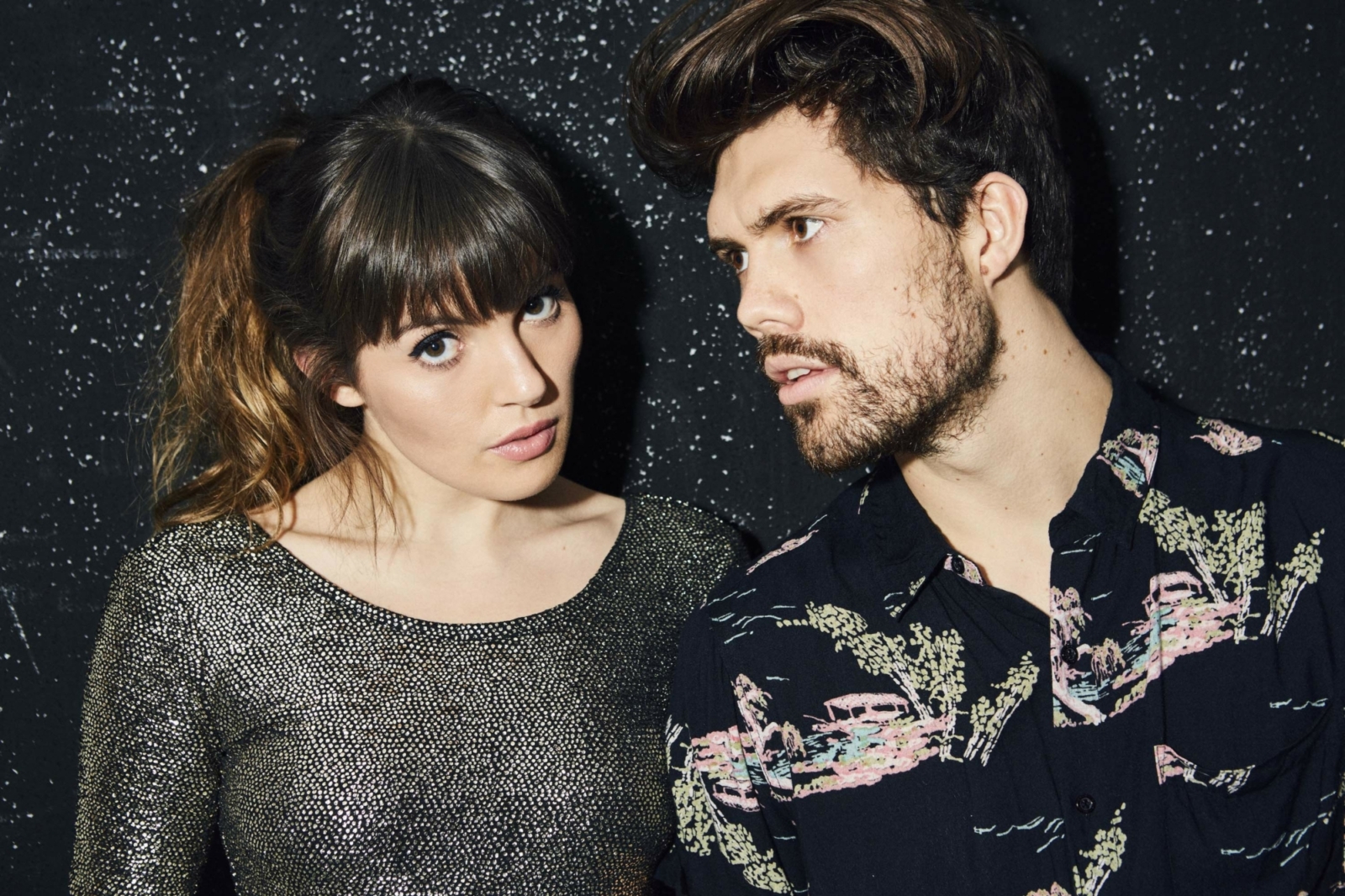 The new single was inspired by a very eventful tube journey.
Last month, Oh Wonder got 'Heavy' in another preview of their upcoming album 'Ultralife'.
Now they've shared another brand new cut from the album, 'High On Humans'. It's another blistering, bombastic cut from Josephine Vander Gucht and Anthony West, as they intertwine their harmonies with euphoric synth blasts and a little bit of chopped up vocal sampling. It's a change of pace from the stripped-back piano version of 'Ultralife' they aired a couple of weeks back!
Josephine explained in a statement: "'High On Humans' was inspired by a tube journey. On the way back from Heathrow Airport, I eavesdropped on a conversation between two girls who worked in a sunglasses shop at the terminal. They were happily going back and forth discussing their favourite foods. When one girl declared that she didn't like avocados, I rudely interrupted and said 'what do you mean you don't like avocados?!'. We then proceeded to have a twenty minute conversation about hot sauces and condiments, and the three of us exited the carriage high on adrenaline having connected with strangers".
She continued: "I then went on to talk to a man who had knocked all his teeth out and was covered in blood. It created a carriage-wide conversation about injuries and operations. Everyone's mood seemed lifted by this random interaction with the unknown. On the way back home from the station, I sang 'I'm getting high on humans' into voice notes on my phone, and sat down with Anthony to fully write it the next day. This song celebrates the potential to 'get high' and feel liberated by talking to strangers. It's something we all fear, and something we should all do more of!"
Recently, Anthony and Josephine also revealed that they'd be going on a blimmin' massive world tour, which would also include a bunch of UK dates. Plenty of chances to get high on humans there then.
Listen to 'High On Humans' and see their upcoming UK dates below.
OCTOBER
31 Manchester, Academy
GLASGOW
02 Glasgow, QMU
04 Birmingham, Institute
05 Norwich, UEA
07 Bristol, O2 Academy
08 London, Brixton Academy
Oh Wonder will play Sziget (9th-16th August) and Pukkelpop (16th-19th August), where DIY is an official media partner. Tickets are on sale now. Visit diymag.com/presents for more information.
Read More